Do you love giveaways?
Well 12 of us certainly love hosting giveaways!
12 of Beauty Bloggers United's members have collaborated to present our dearest readers with one helluva giveaway!
Bloggers : Amz Blog • The Pink Margarita • LalalaPatricia • Stella Jezebelle
• Janelleski •
Makeup by Raych
• CandyLoveArt • Makeup Artistry by Pretz
• Frozen Blossoms by Senzy • Jannieology • MitchieKyuti • YettezkieDoodles.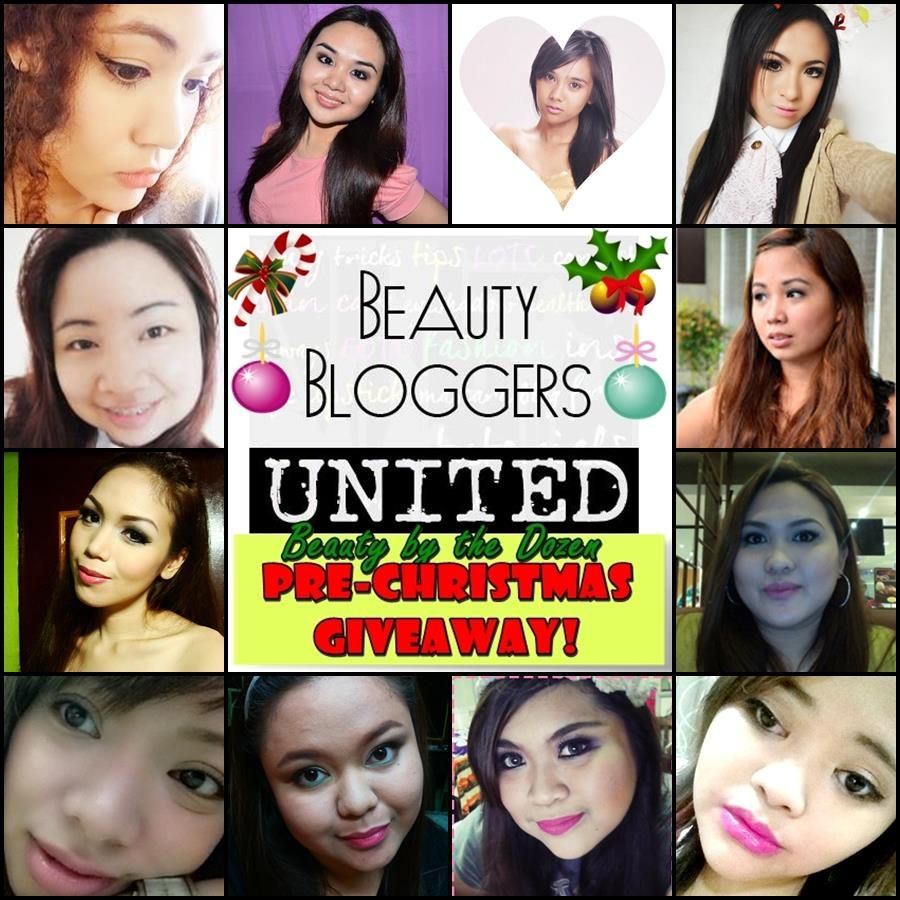 Aptly called BEAUTY BY THE DOZEN, this giveaway will run for three (3) weeks and is open to all our PHILIPPINE based readers only...
Check out all the stuff at stake! Believe me when I say that I myself am so tempted to enter the giveaway because the amount of stuff at stake just blew me away...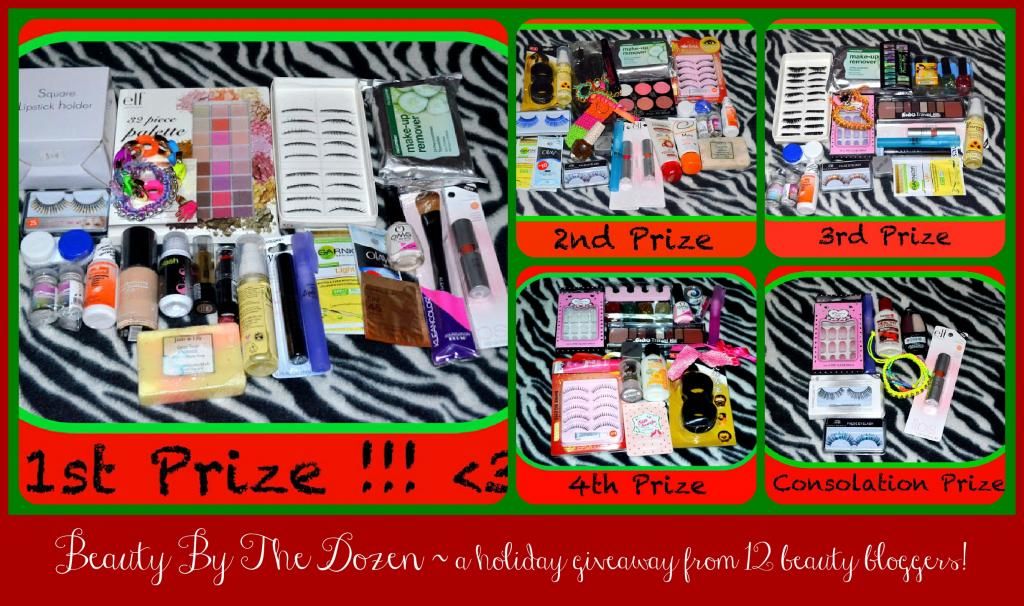 ♥♥♥♥♥♥♥♥
How to Join using Rafflecopter:
4. Leave a Blog Post Comment with your Name, Email, Twitter, Facebook, Tumblr and GFC Name.
GOOD LUCK TO EVERYBODY!
a Rafflecopter giveaway