I am a lipstick hoarder, that is a fact. I have a fairly large collection of lipsticks (more than I actually need) and I continue to spend on lipsticks and lip products in general. My usual "weapon of choice" is a bright hot pink lipstick in matte finish but recently I've been feeling a bit bold and have opted to try out darker colors that are all the rage this season...
I set out on a mission to find plum or wine colored lipsticks that aren't too pricey because I'm not sure how I'd react to these colors when worn. I was super excited when I saw Suzanne's Emporium's announcement of a SALE on her Wet N Wild Megalast Lipsticks... I've tried this particular line of lipsticks from Wet N Wild and I like the formula so I went ahead and ordered three different shades...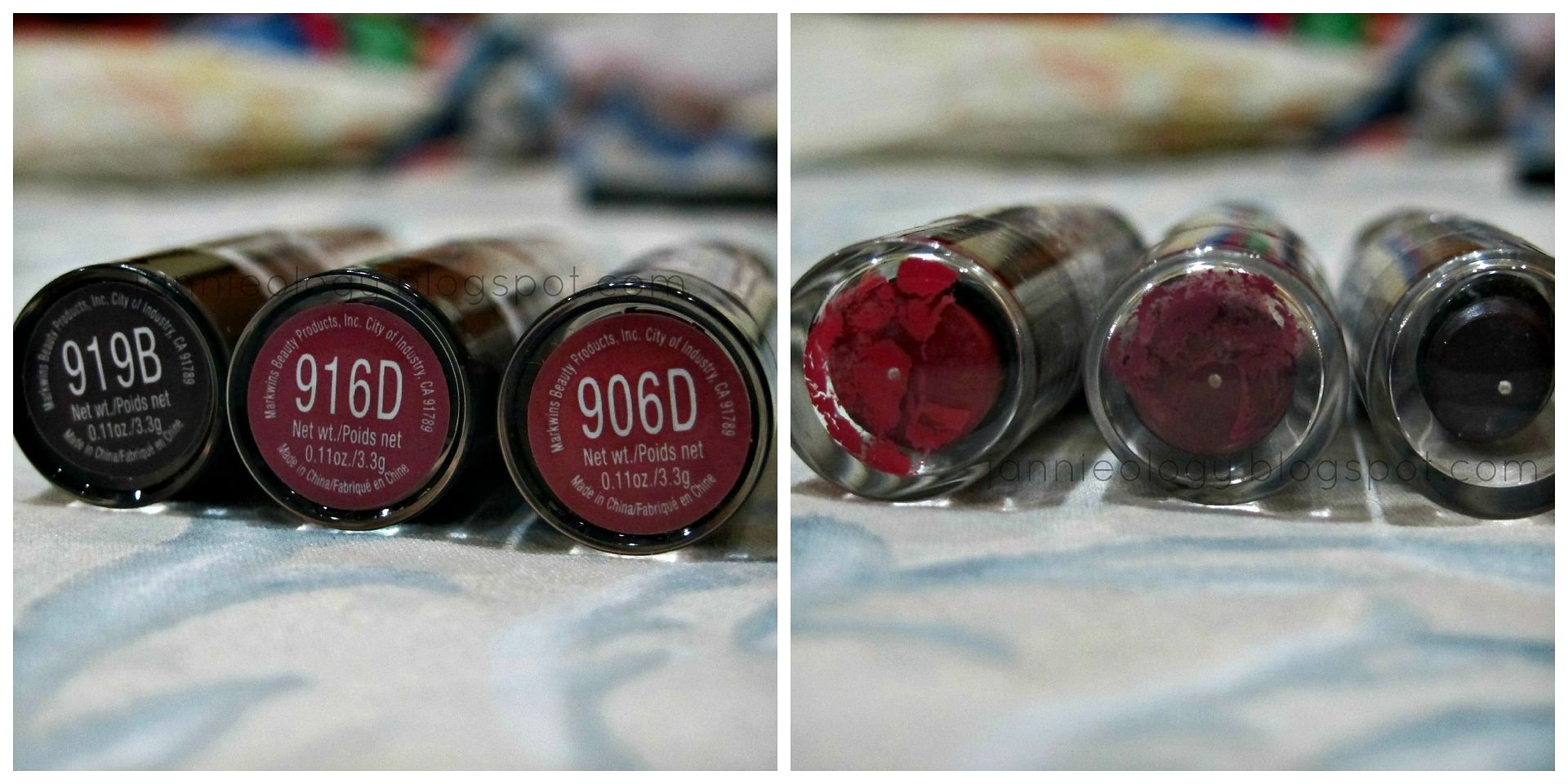 What : Wet N Wild Megalast Lipsticks
Shades : Vamp It Up (919B), Ravin' Raisin (916D) & Wine Room (906D)
** these have the old packaging, new packaging has the actual shade names printed on the bottom
Store SALE Price : P100/each
Where to Purchase : Suzanne's Emporium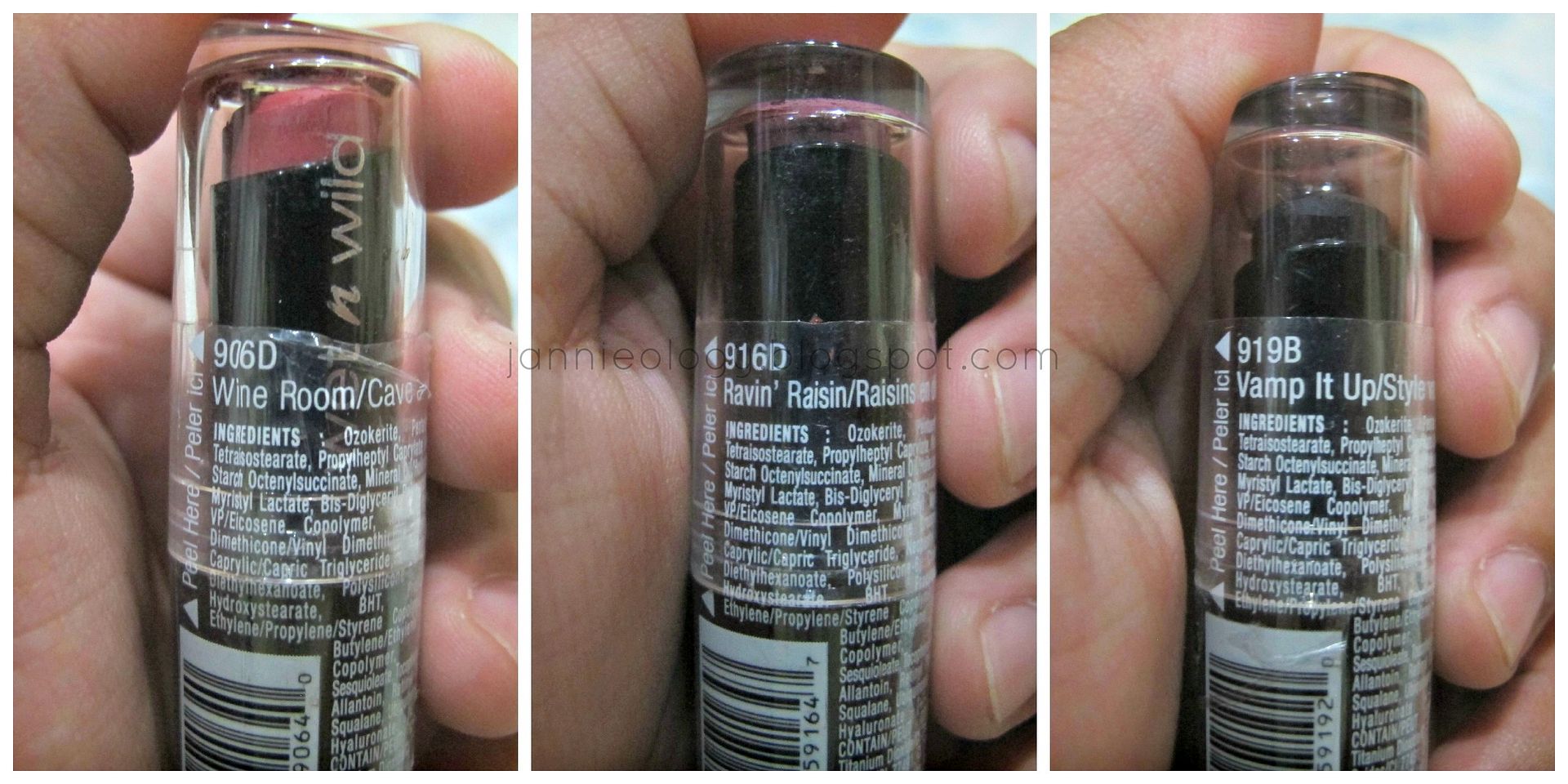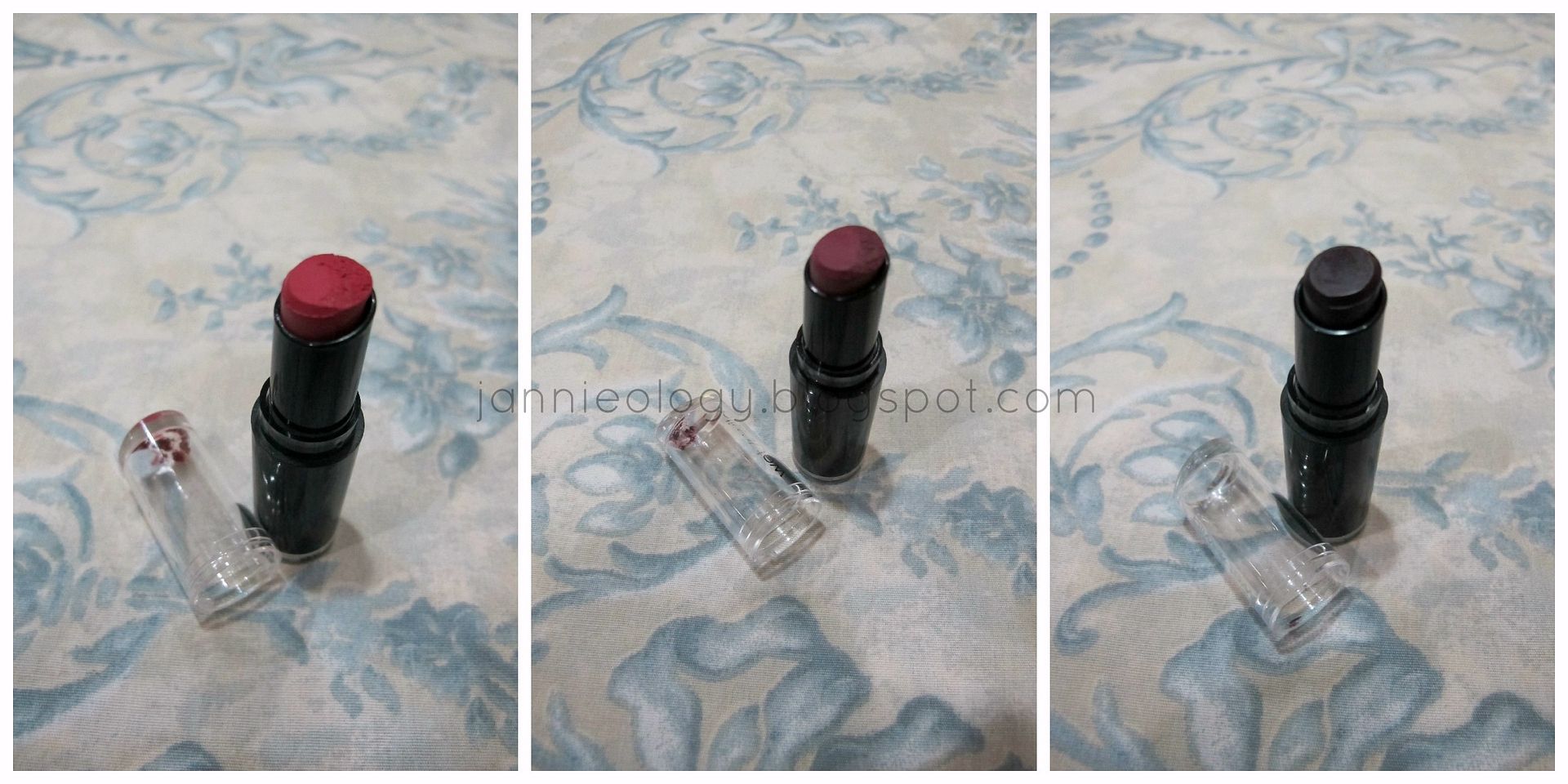 As you can see, my Wine Room & Ravin' Raisin tube had a bit of an "accident" but I didn't really mind. It didn't totally ruin the tube and I didn't want to go through the hassle of returning it for a new tube since I was super excited to try these babies out.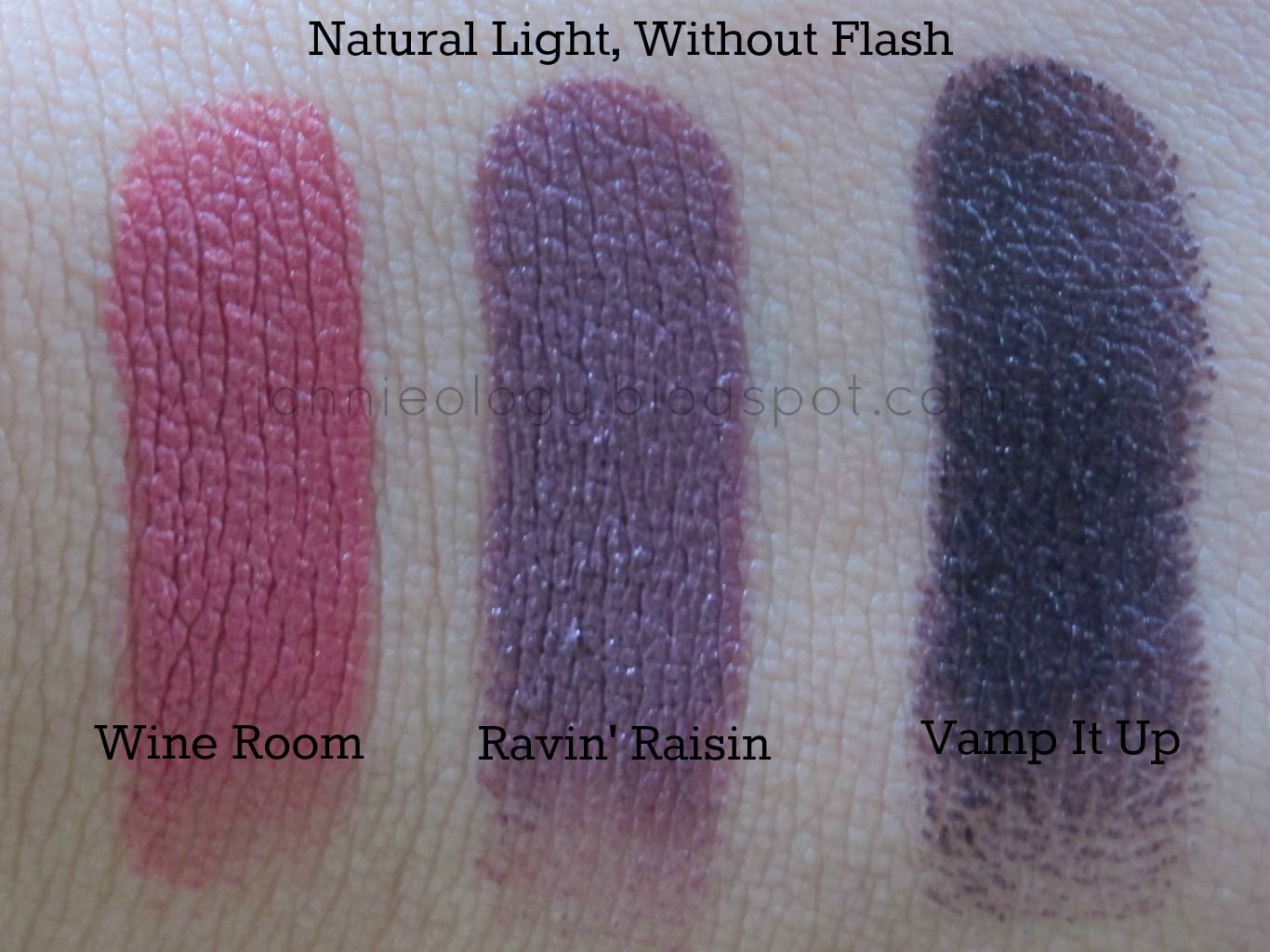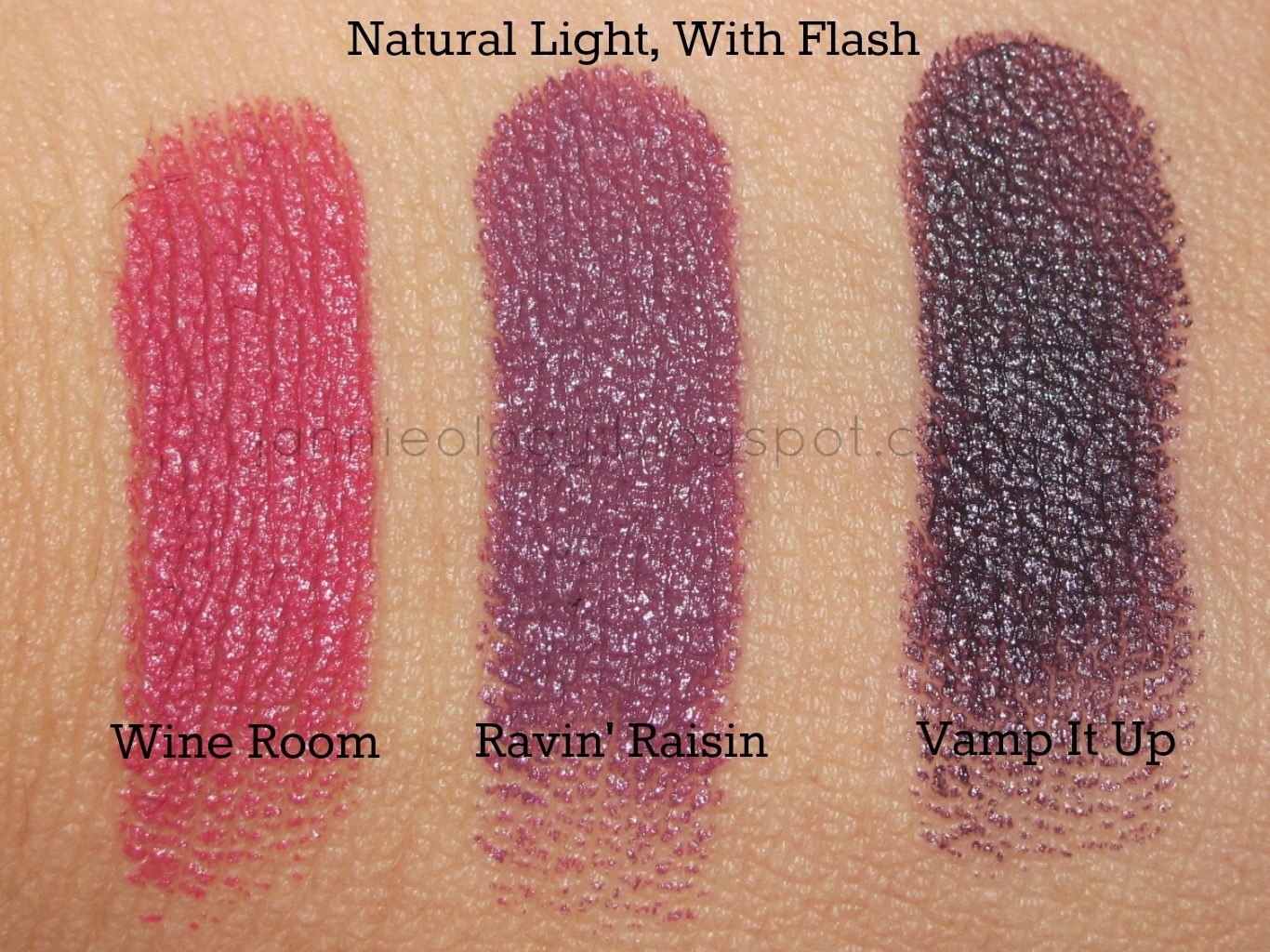 Wine Room - is a medium berry red shade, great for those who want a "red" lip but still a bit shy to put on that classic red lip color, works great on my medium skin tone.
Ravin' Raisin - is a medium plum-purple shade, it looks pretty on the back of my hand but tends to make me look a little too "goth-like" when worn on my lips, I might have to layer this over a rose-colored lipstick to make it work.
Vamp It Up - is a blackened purple, this is totally a goth type purple and if that's what you're looking for then you definitely have to get this! Looking for a black lipstick but can't seem to find any, try this out as an alternative.
I'll be doing a review on these babies soon...
Dare me to do a look with any of these shades! Comment down below...