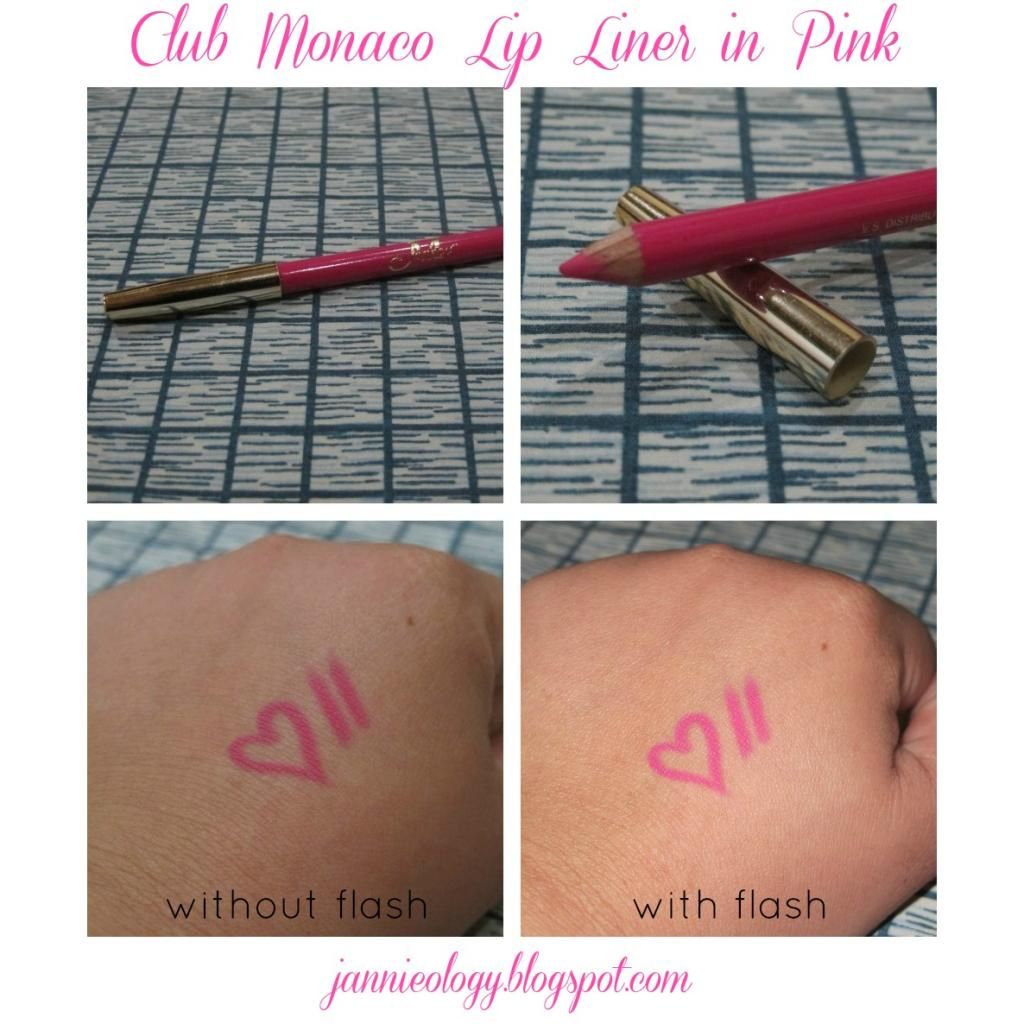 I'm not a huge fan of using lip liners because I can be such a lazy bum when I apply makeup but we all know that lip liners can really prolong the wear of your lipstick and helps you pull of a cleaner lip look. I mostly own NYX lip liners so I was pretty excited when I got this lip liner from a brand I haven't tried before...
Purchase Here : SUZANNE'S EMPORIUM
Brand : Club Monaco
Price : P60/each
Colors Available : Pink
What I Like
* Cute packaging! I love the hot pink + gold cap combo. It also makes it easier to spot this particular lip liner among my black-tubed NYX lip liners.
* Affordably priced. (Even if this was sent to me for FREE for review purposes, P60 is still a very affordable price for a lip liner.)
* Great color payoff! This lip liner is in the shade "pink" and it comes off as a bright pink.
* Prolongs my lipstick's "life" by up to an hour longer. I used this under my NYX round lipstick in pink lyric and in prolonged my lip color an hour more than usual when I don't use a lip liner.
What I Don't Like
* Difficult to sharpen. This lip liner has had its tip break on me thrice and I don't know if it's just me or am I sharpening it wrong?
* Can't use this on its own because it appears a bit too dry on the lips and tends to accentuate my lip's lines & cracks!
Disclaimer : This product was sent for review purposes by Suzanne's Emporium. All thoughts and opinions are unbiased and my own.