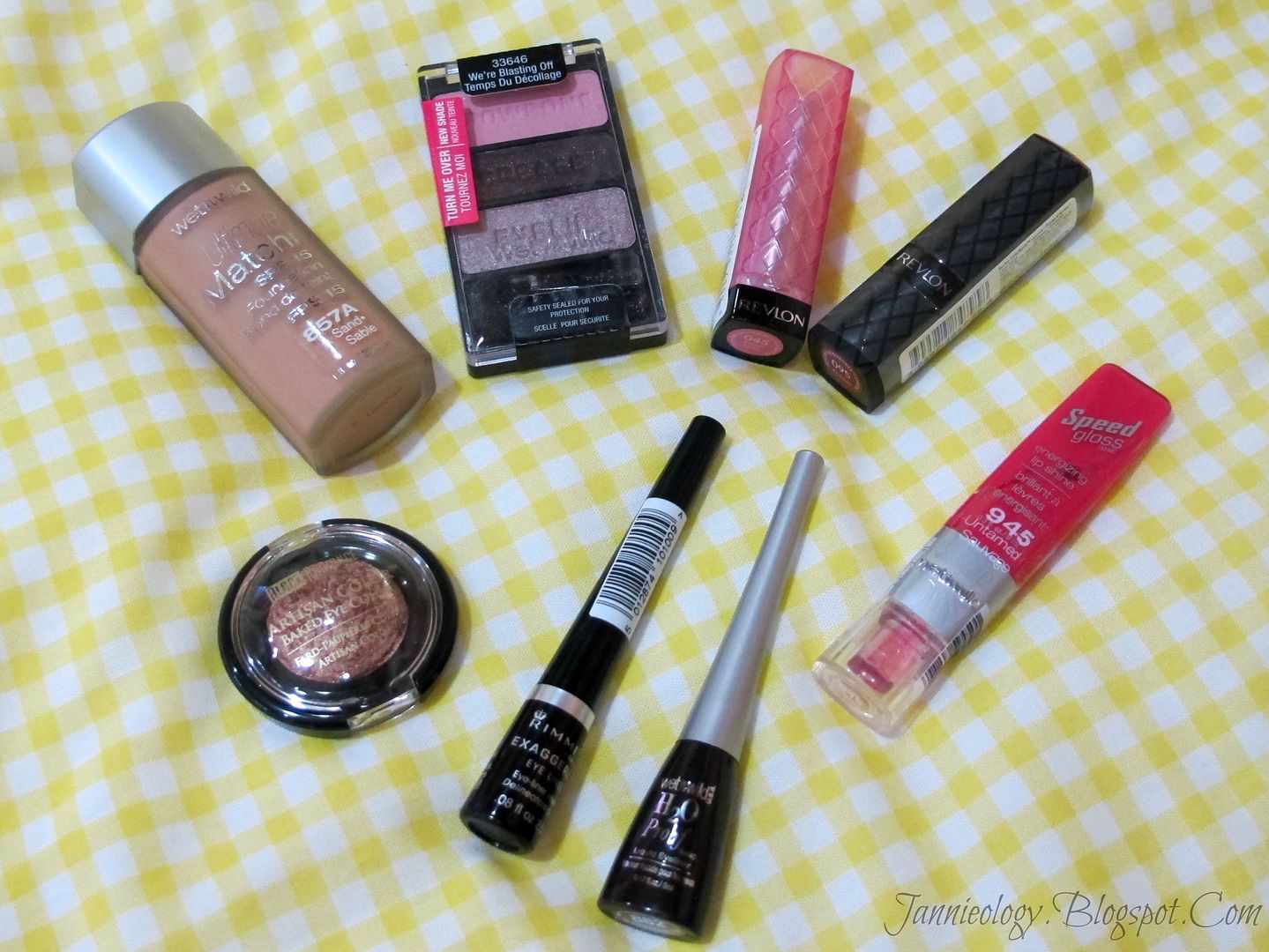 What : (clockwise)
*SALE / AUCTION ITEMS!*
Wet N Wild Ultimate Match Foundation in Sand - P110
Wet N Wild Coloricon Palette in We're Blasting Off - P120
Revlon Colorburst Lip Butter in Cotton Candy - P280
Revlon Colorburst Lipstick in Crimson - FREE!
Speed Gloss in Hot Pink - FREE!
Wet N Wild Waterproof Liquid Eyeliner in Black-Brown - P100
Rimmel 16Hr Liquid Liner in Black - P295
Black Radiance Color Artisan Baked Eyeshadow in Rum Spice - P70
Where : Sophie J Fashion House
One of my favorite online shops happens to be Sophie J. Ate Raffy, the shop's owner is very efficient & accommodating and all my orders arrive in superb condition! Plus she has almost daily options HERE and several SALE albums on the Sophie J page. I always get great products from her shop that are pocket friendly and authentic.
That's it for my first haul of the month. More stuff coming in the next few days.
Oh, don't forget to join my ongoing giveaway :
HBC X JANNIEOLOGY!