Before the #zamboangacrisis started, I received an awesome package from Miss Suzanne of Suzanne's Emporium. She had messaged me earlier on Facebook to tell me that she was sending over some scrap soaps for me to try out. I'm a bath product freak so naturally I got excited over the thought of being able to try out new products soon.
These babies arrived last September 02 tucked safely into layers of bubble wrap and plastic. Her scrap soaps arrived to me in three huge slabs and I decided to cut them up into smaller bar sizes so that they'll be easier to use. I gave away some to my family and friends, kept a couple of bars for myself and also a few more for the giveaway! (Details will be discussed later on.)
White + Orange soap is actually the gluta-kojic variant. Double the whitening power with micro peeling that's barely noticeable! This variant is my favorite among the three that were sent to me. I've been using this for the past week and I am a tad bit lighter than I was before.
This black soap is the bleaching variant. Another whitening product that I've yet to really test out. My close friend likes this because accordingly it works faster that the gluta-kojic one. Miss Suzanne also advised me to use this at night since it's better to avoid sun exposure after you've lathered this onto your skin.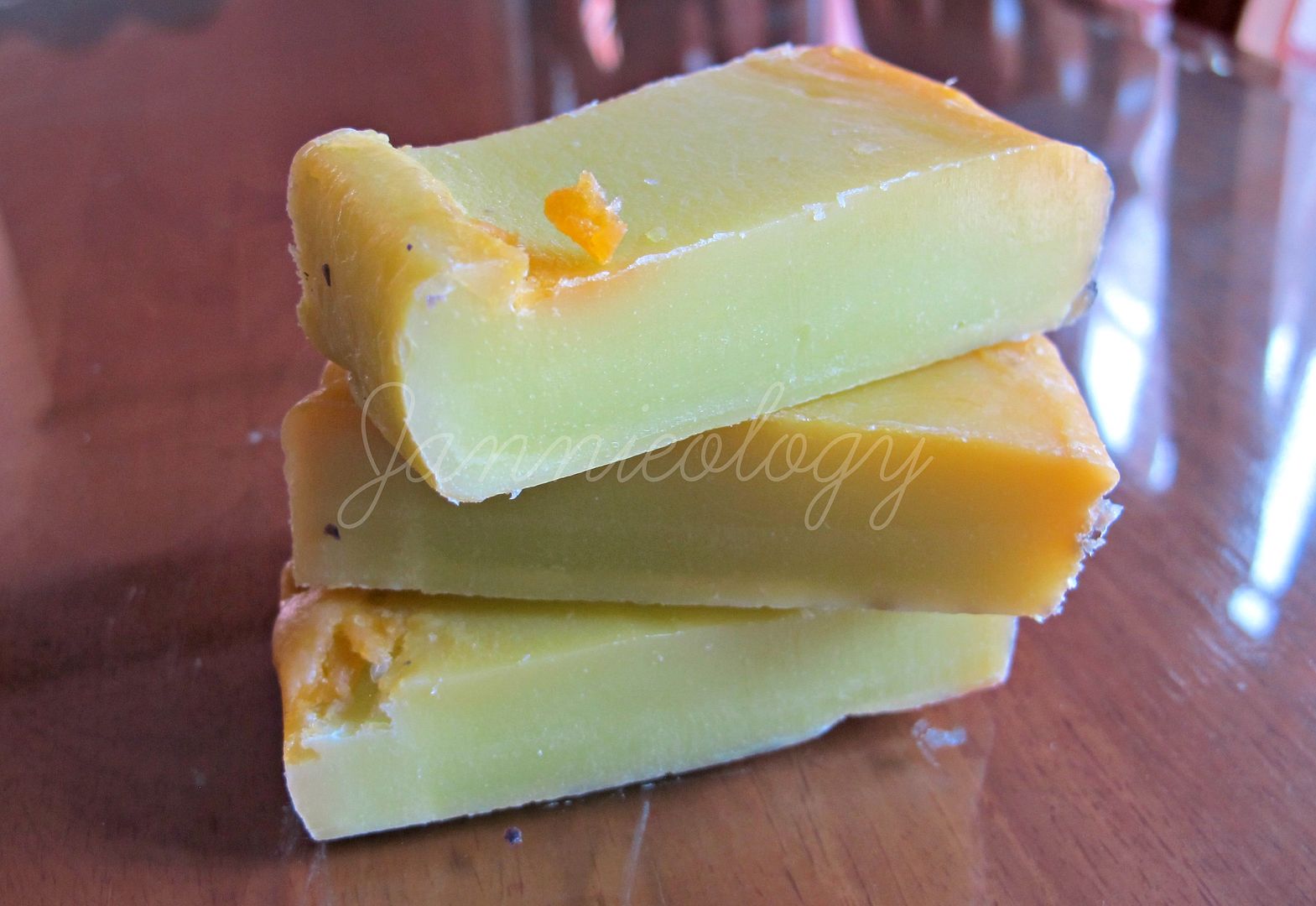 This lime green (stained with a bit of orange from my gluta-kojic soap!) soap is the guava variant. This gently exfoliates the skin and has antibacterial properties which made this an instant favorite of my auntie who has younger kid at home. According to her the soap helped quicken the healing process of several insect bites my niece and nephew suffered from recently. Miss Suzanne also told me this is good for acne. I'm planning to road test this soon!
Now onto the giveaway.
I will be giving away a container filled with several bars of scrap soap in different variants.
This giveaway is open to all my PHILIPPINE based readers and will end on September 30, 2013.
Check out the mechanics on the rafflecopter app.
a Rafflecopter giveaway