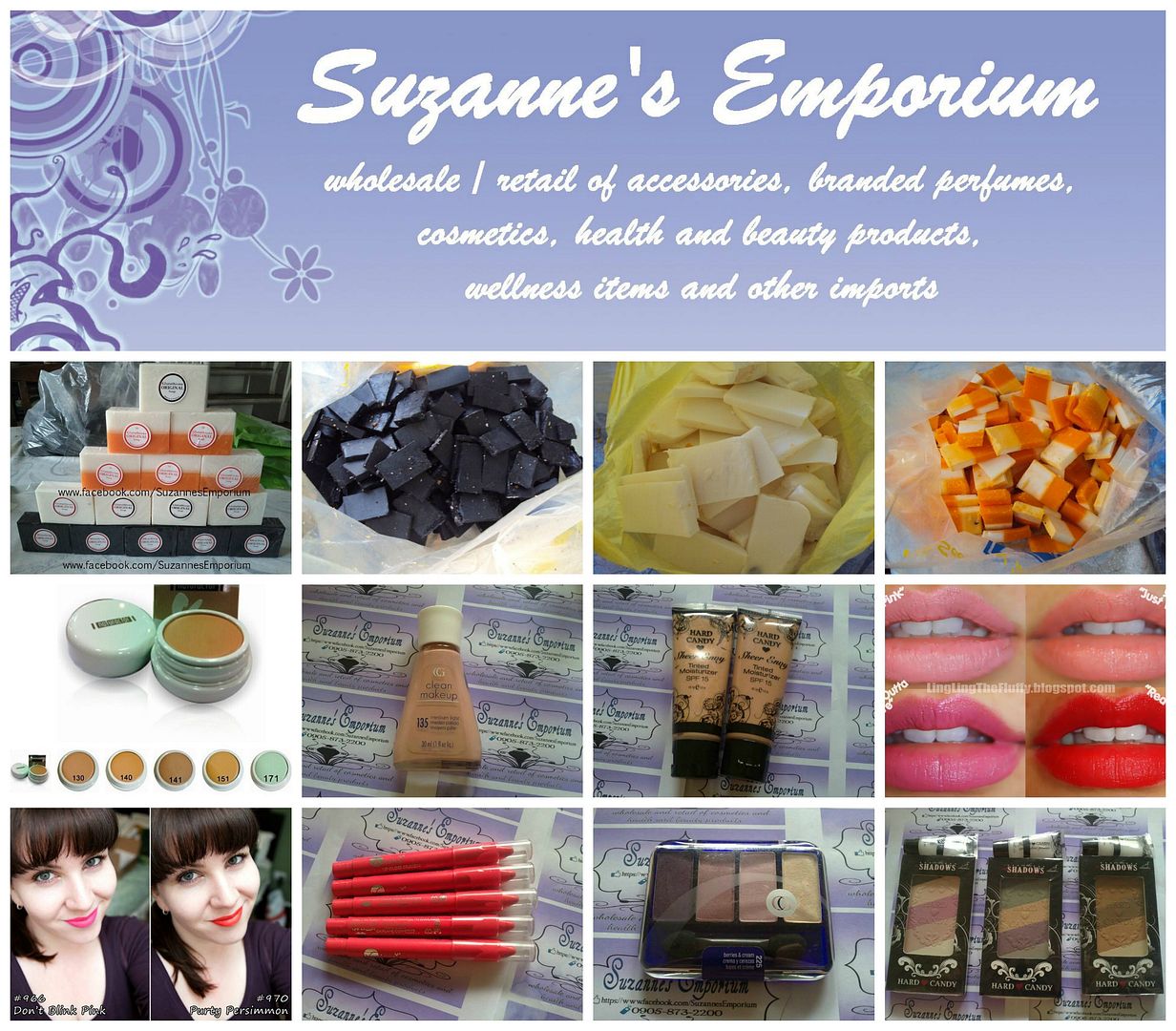 Suzanne's Emporium
Facebook
Contact # 09058732200
Miss Suzanne Africa owns Suzanne's Emporium, an online shop based on Facebook.
Here's something taken from the shop's about section.
"

Suzanne's Emporium has adopted its name in 2011, from the old Empress Collections which was created in August 28 2010.

In December 2010, owner Suzanne has opened a stall in Starmall Edsa and opened another in Robinsons Pioneer in February 2011. But due to some circumstances and store theft, the two stalls were closed by the end of May 2011.

Owner is currently studying @ San Beda College, Manila."
I've had several nice experiences with the shop & the super nice shop owner. I got some of my vampy Wet N Wild megalast lipsticks, club monaco lip liner from her as well as one of my favorite single emerald eyeshadow pot. Some of her current best sellers are her scrap soaps that I reviewed here. Go check out Suzanne's Emporium on Facebook for my beauty related finds!