My friend Shanne, A, and I recently stopped by a local shop called Runway to check out some of their items. The shop is a collaboration between several smaller shops, one of which is my favorite, Xoxo Arm Candy. She had a Choose & Create display table that caught my attention and naturally I just HAD to order a couple of bracelets.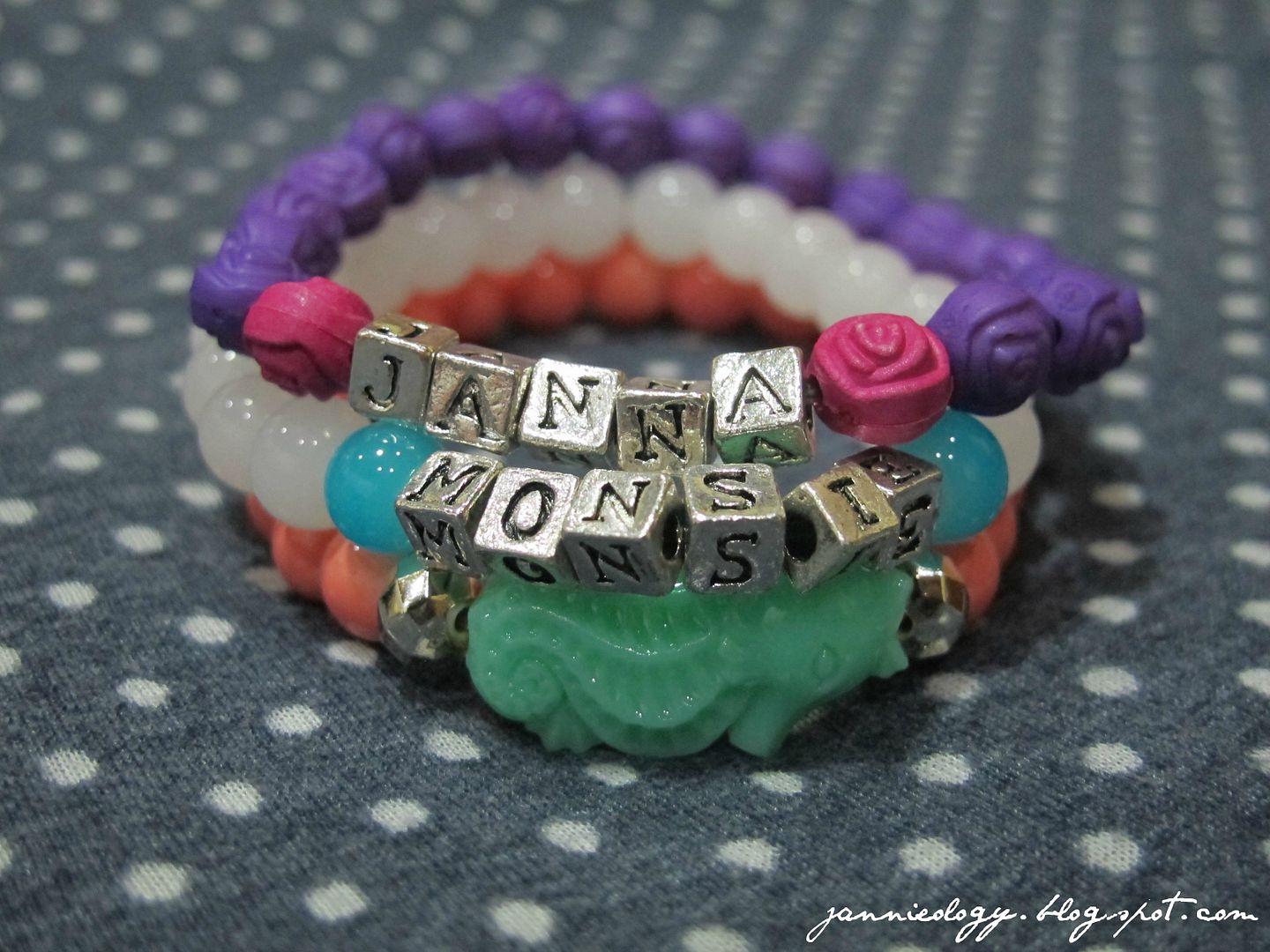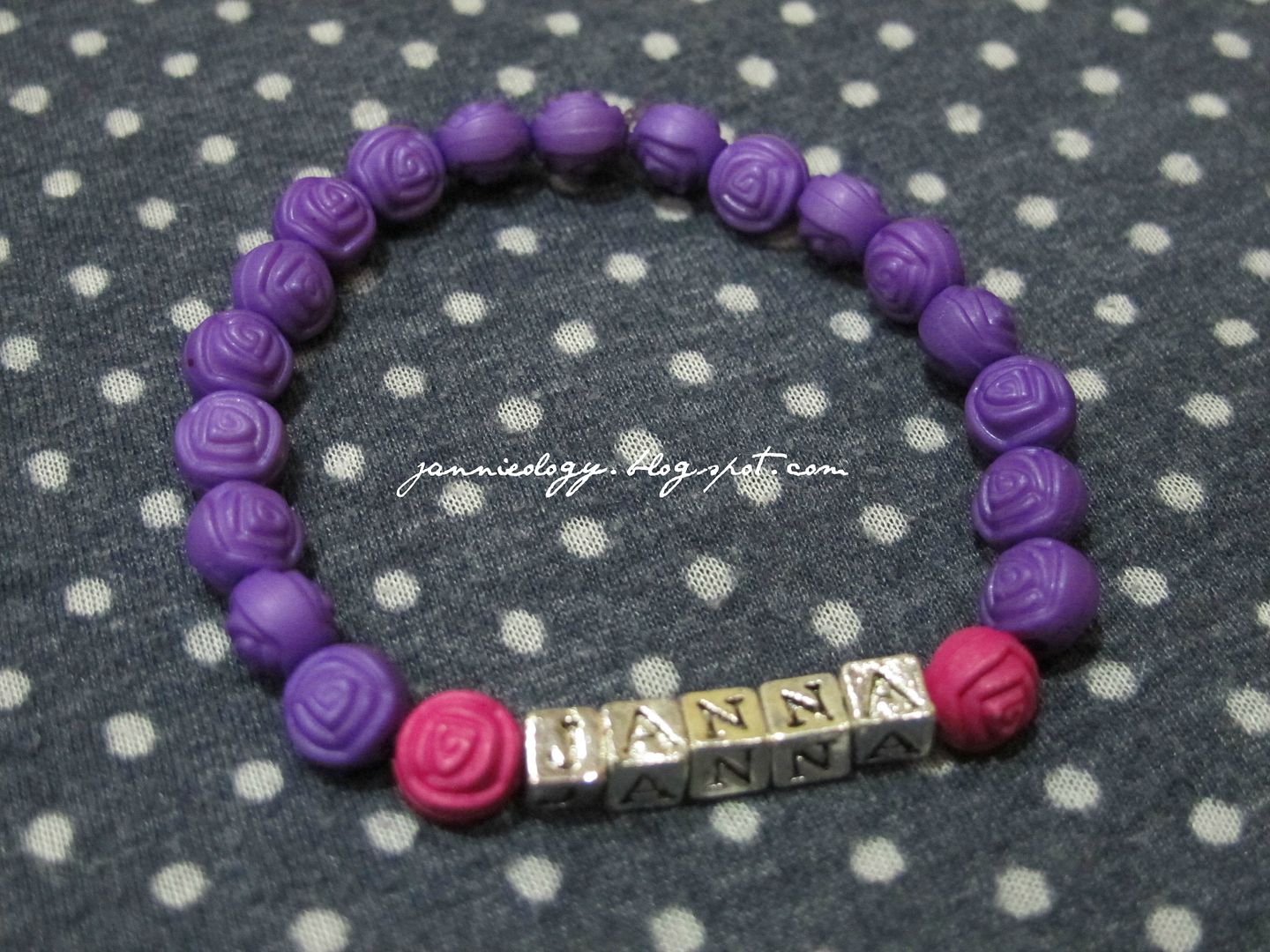 This first one is their Letter Cube Bracelet which you can personalize with your name or any word you want. It cost P120 (for the first 5 cube letters + bead, additional P5 for every additional cube letter). My friend Shanne got me this bracelet to match hers. She has the same rose beads except her accent beads are the purple ones and the rest are the gorgeous hot pink color.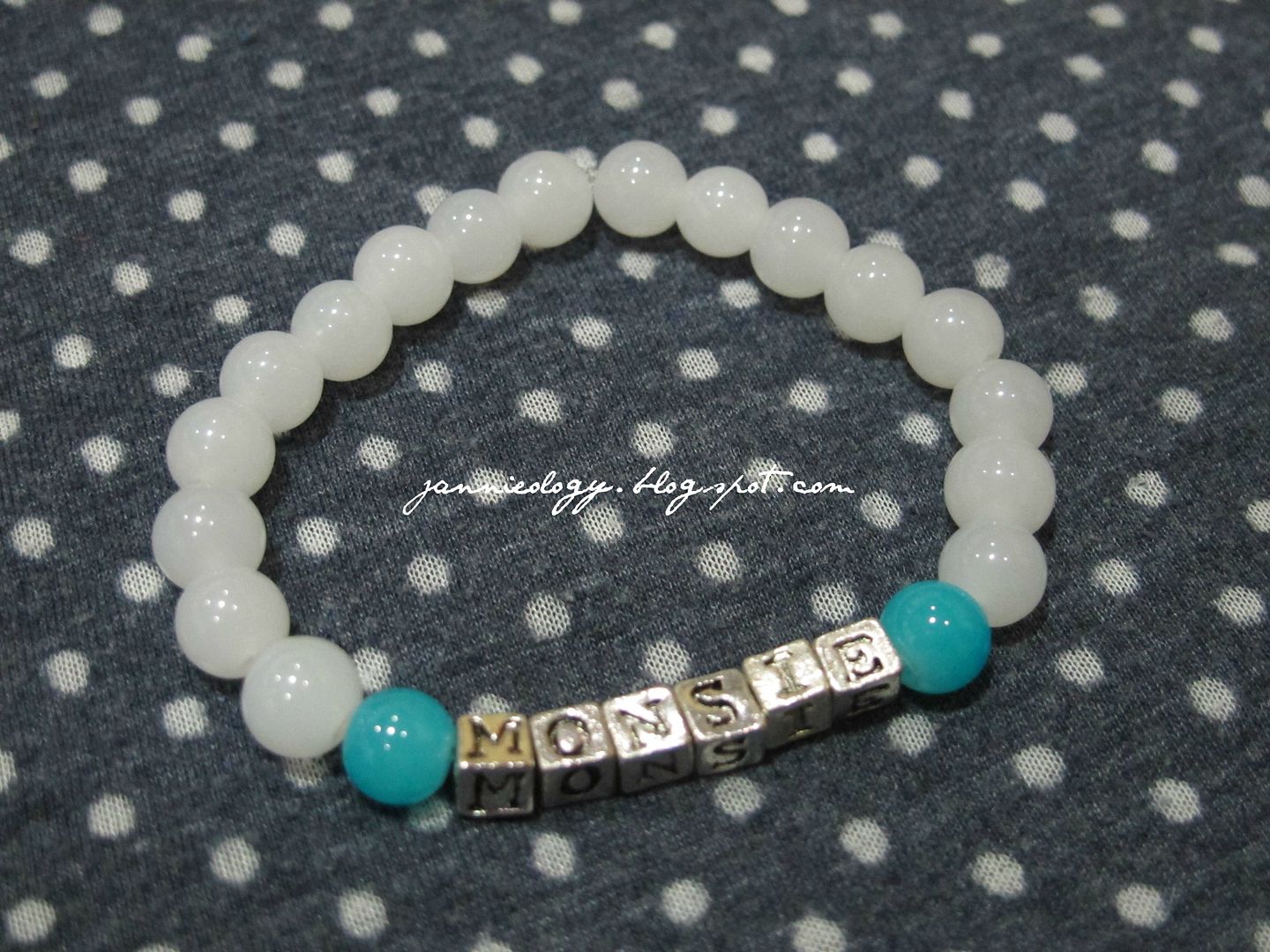 This bracelet I got for my sister. This cost me P125 because of the excess cube letter. I decided to use white and blue glass beads for her bracelet because its simple and elegant, just like my sister's style. It will also blend effortlessly with most of my sisters existing accessories so she won't have a hard time matching it.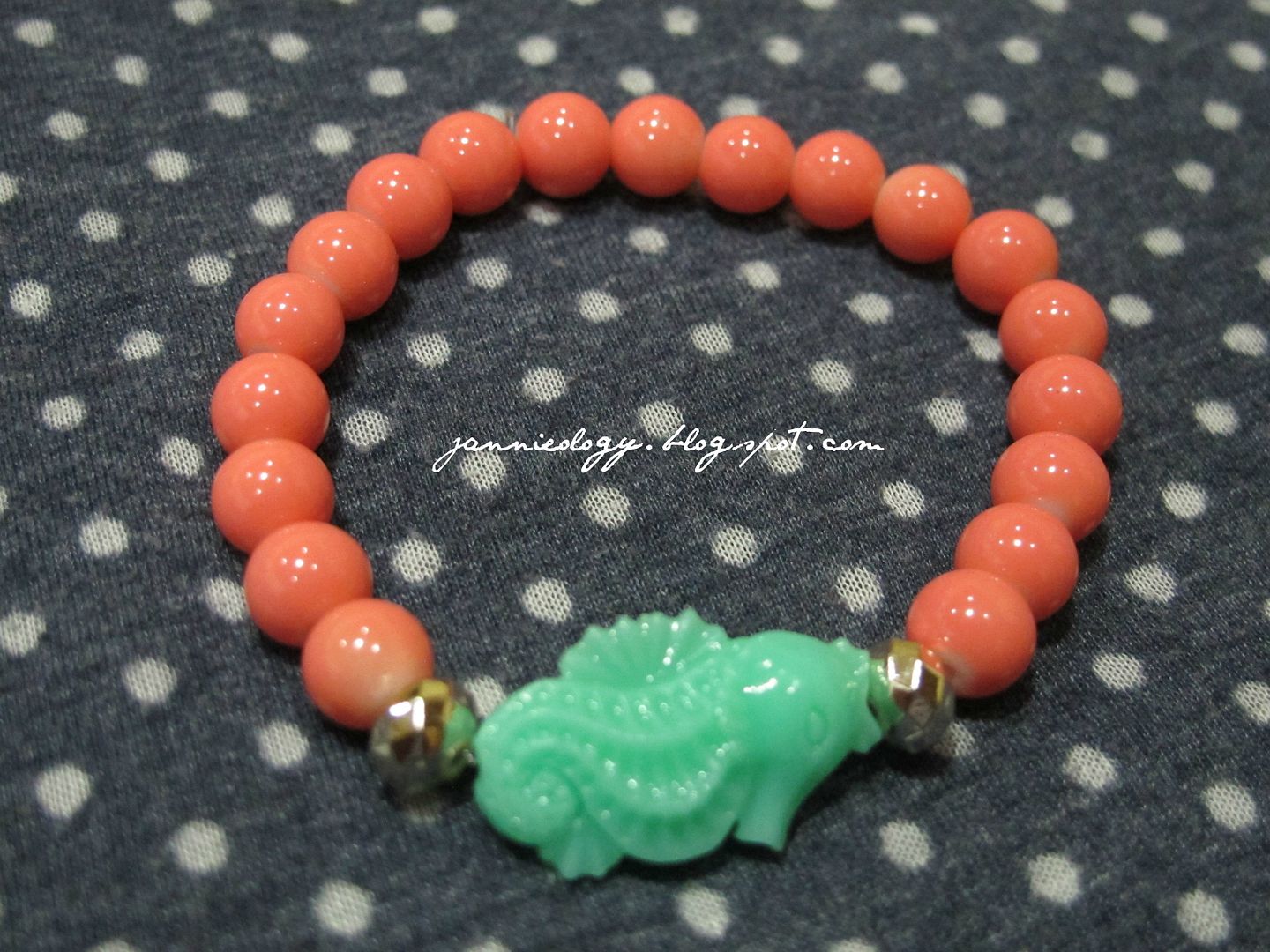 This last bracelet cost about P80 or P90. You choose one "sea" themed connector plus your desired bead/s color. I think this mint & coral combination is a perfect reminder of summer (I know it's almost over but still!) and this beauty is going to be one of the 2 bracelets I'm giving away! The second is a personalized letter cube bracelet! *smiles* Are you guys excited yet?
To join my #quickfireendofmay giveaway, just follow the instructions on the rafflecopter app.
Giveaway starts today, May 30, 2014 & ends on June 06, 2014 @ 11:59pm.
Enjoy!
a
Rafflecopter giveaway