Last month, a new nail salon opened up called POLISH Nailbar. I was scheduled to leave for my Singapore trip at the time of their opening so I was only recently able to avail of some of their services...
Polish Nailbar is located on the lower level of Azenith Royale Hotel, Gov. Camins, Zamboanga City. Last year a flurry of nail salons had opened up in different areas of Zamboanga but I could never find a place that I genuinely liked and genuinely would recommend to other people... Until I went to Polish Nailbar.
I'm the kind of person who gets very concerned about cleanliness and sterility of items used on me during pedicures and manicures that's why I usually stick to my trusted "home service manicurista" that's been doing my nails for years... The downside to that is she offers no nail art services, branded polish or foot spas... So I was forced to venture out to find a place that would pass my standards... Needless to say, Polish Nailbar happens to be one of those places...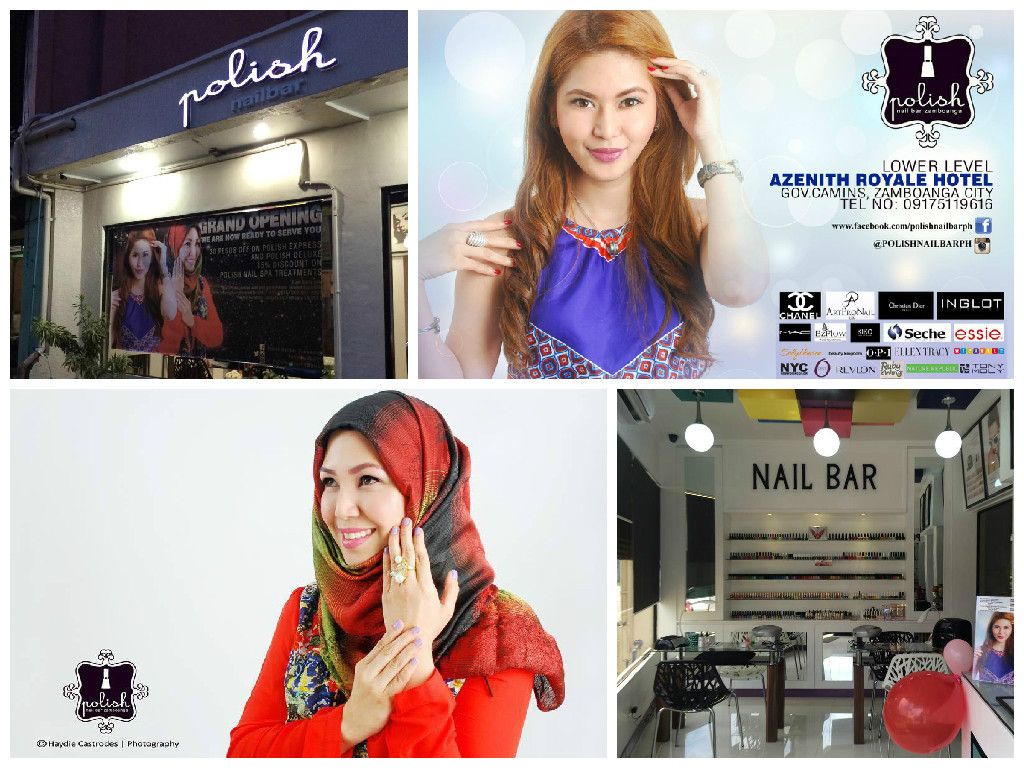 Photos grabbed from Polish Nailbar Zamboanga page.
Woman on upper right photo is Dra. Azenith (AVP) on lower left is Dra. Lala (Owner)
A wide assortment of nail polishes & nail products to choose from!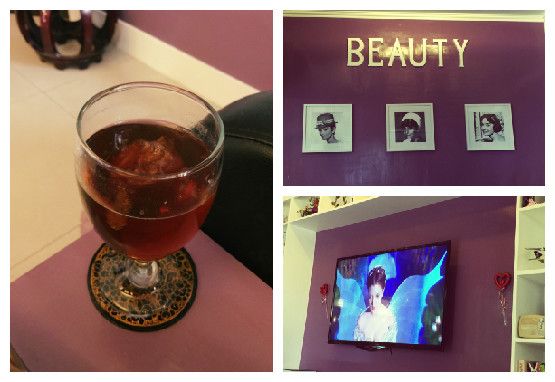 The place has a very clean vibe to it with walls painted white and purple. Purple has always been associated to royalty and that's exactly what you'll feel when you avail of their services. You'll feel 101% like a V.I.P.! I also like their big and comfortable chairs and pillows. Another perk is the complimentary drink. I always go with iced tea!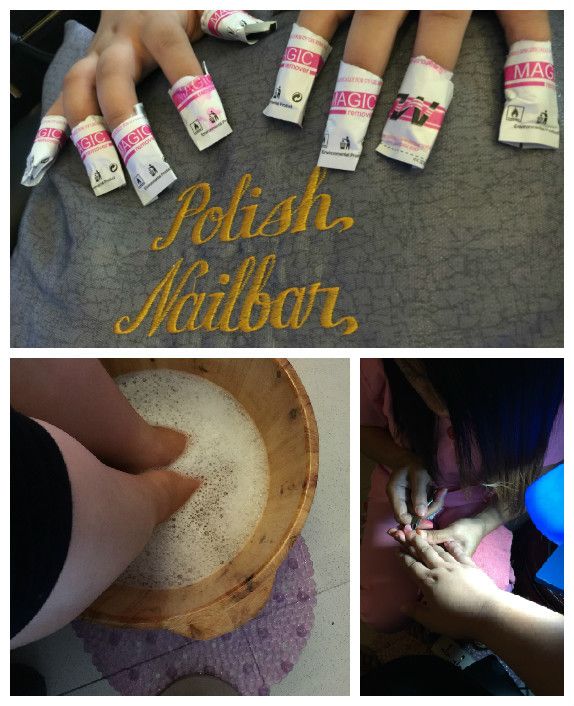 My first visit to the place was for a combination of foot spa, basic pedicure, gel nails removal & basic manicure... I spent a little over P500 but it was worth it. I opted for the peppermint scrub for my foot spa. I really like the fact that the nail technicians take a lot of time to really make sure you're left with feet as soft as a baby's bum!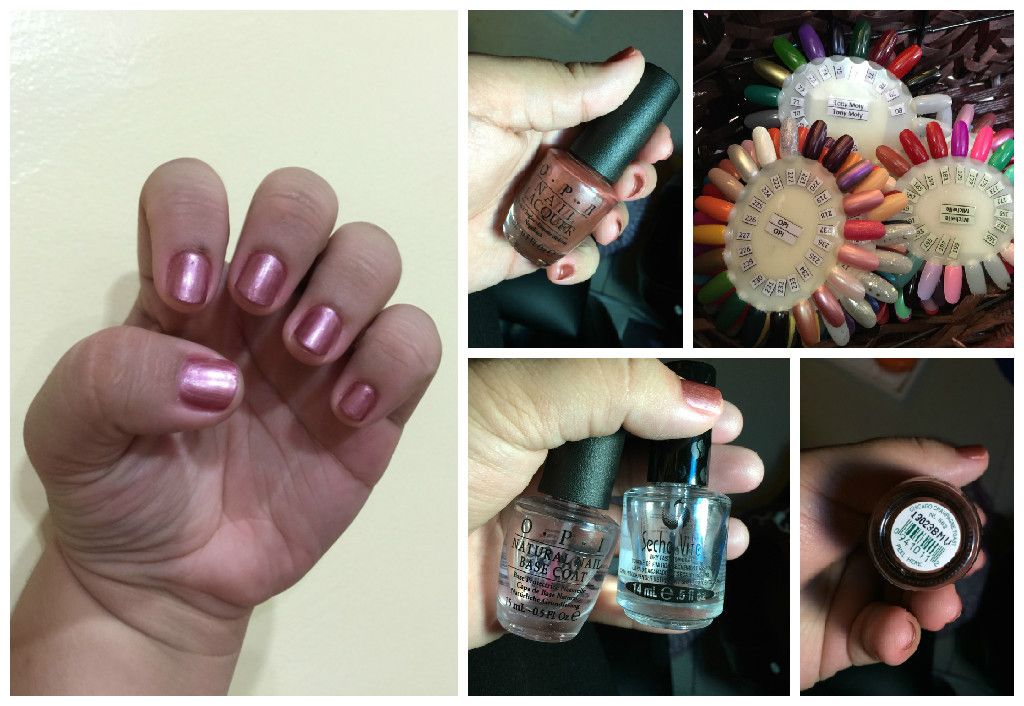 I chose OPI's Chicago Champagne Toast for my nail color during my first visit. It was no easy task because they had A TON of different brands, colors & finishes to choose from that my head was spinning from it all. In the end I opted for a frosty pink-brown shade perfect for everyday wear. The nice thing about Polish Nailbar is that they use good quality base coat and top coats aside from the branded polish!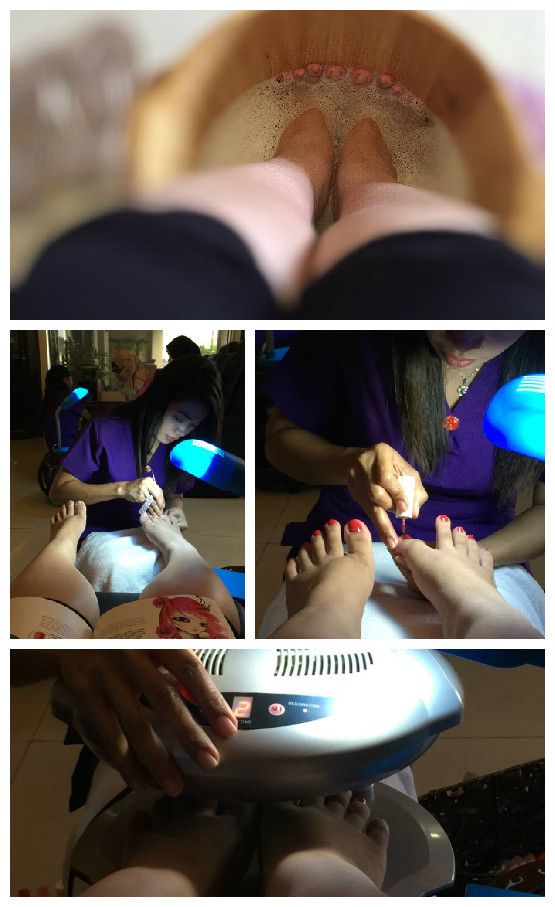 For my second visit, which was earlier today, I availed of their footspa & basic pedicure which amounted to only P270! Not bad for service that is definitely high quality.
My nail technician for today wast Ate Lheny (highly recommended if you have rough/cracked heels & ingrown nails or dry skin) and she did a terrific job with my feet. I tried out their strawberry scrub this time and I liked it for the scent but I would still choose the peppermint one over it because the peppermint one had a cooling effect.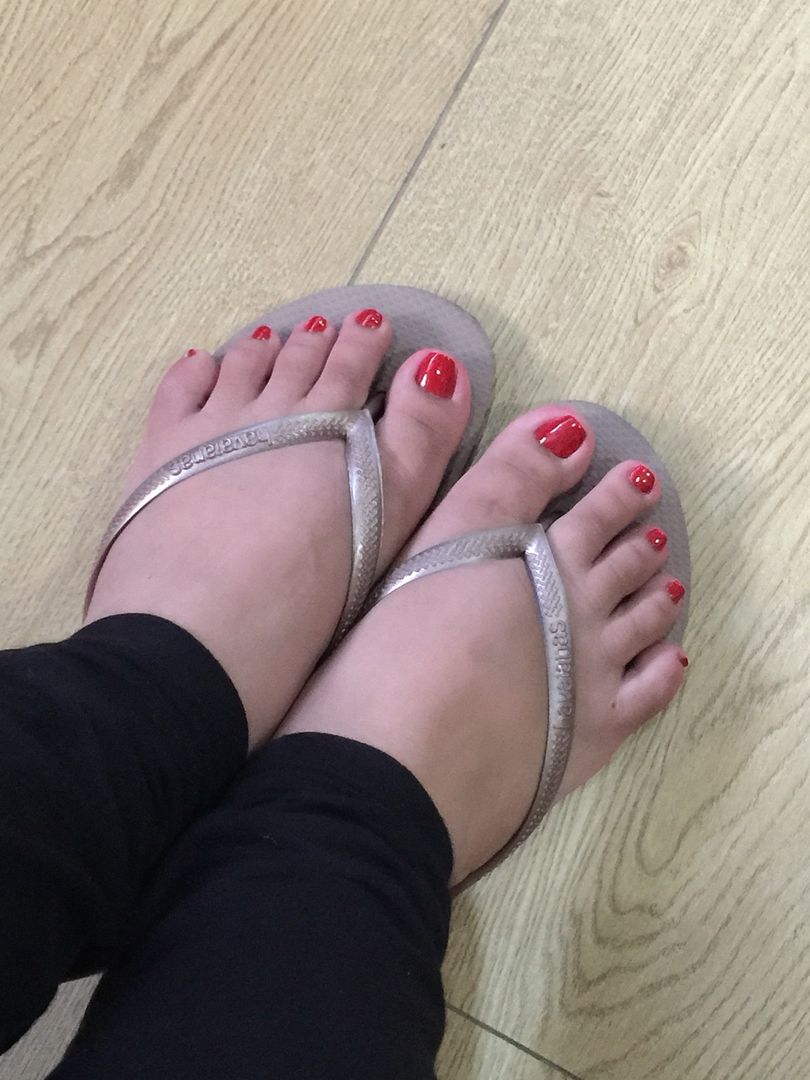 This time I opted for a bright orange-red polish from Nature Republic. I wanted a color that would catch your attention from a mile away! *laughs!* What do you think of my color choice? Leave your comments and suggestions on what color I should paint my nails next on the comment section below!
I hope all my Zamboanga based friends take time to check out this awesome place. I swear to God I'm not paid in any way to recommend Polish Nailbar to you guys. It's just that I honestly really like the place, their staff & their service! Definitely a big contender among the nail salons in Zamboanga!