I'm finally back from my Singapore trip! I had a great time in the Merlion City visiting the "old familiar places" and exploring new ones with my family. I'll be sharing some photos of my trip the next few days so please bear with me. I'll be posting a couple beauty reviews and updates soon. A fair warning to my readers, this is going to be a word-heavy read. *lol*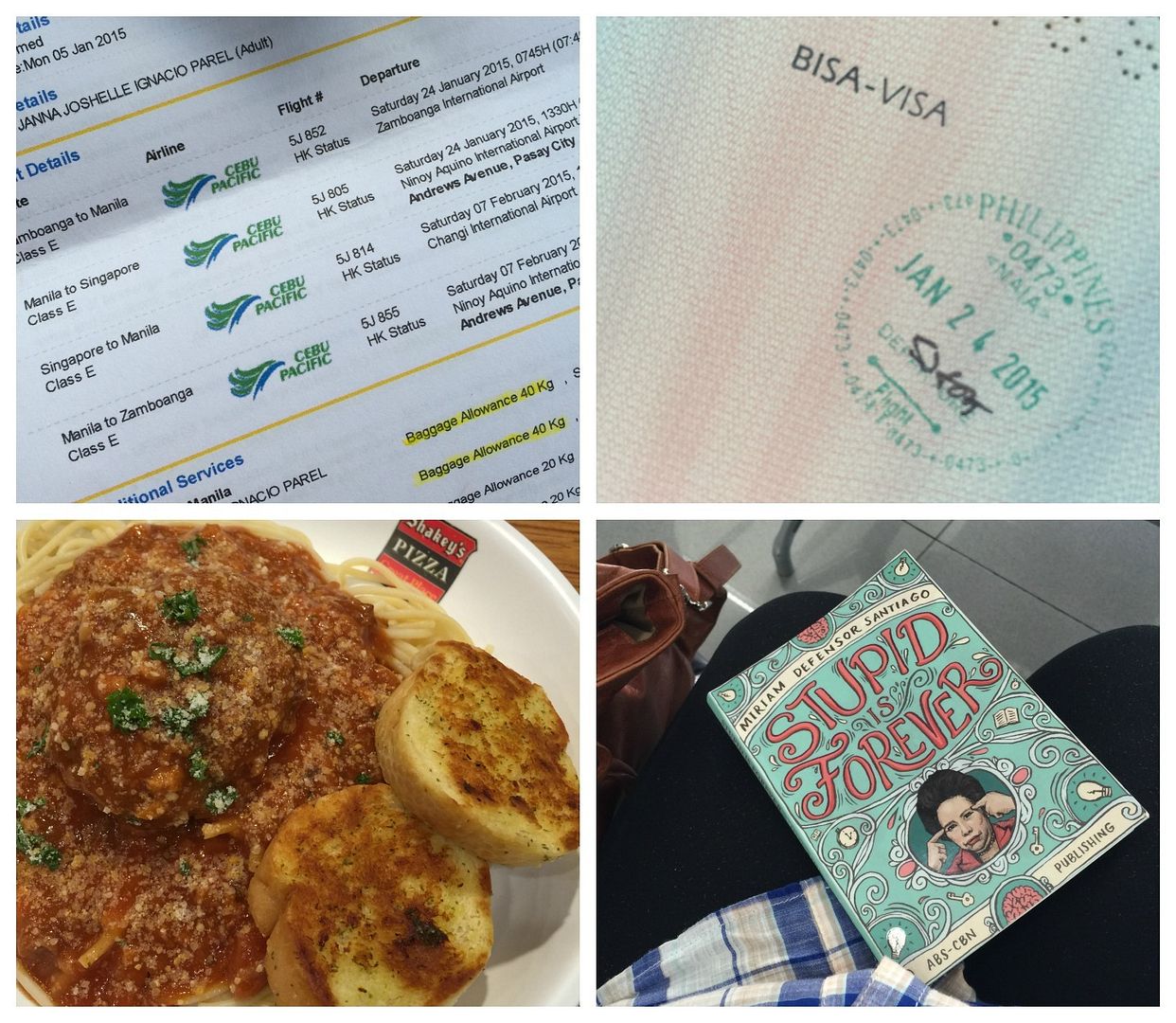 I left lil ole Zamboanga last January 24, 2015 on the 7:55am flight. Luckily there weren't any delays and I touched down in Manila an hour and a half later. I opted for a connecting flight just a few hours later because I didn't want to spend on hotel accommodation in Manila anymore. While waiting for my 2pm flight to Singapore, I stopped by Shakey's Pizza to have a quick lunch. I had mojos (no photo because I wolfed them down quickly) and traditional spaghetti with a monster meatball! I then headed over to the departure area, filled up my departure card, passed through immigrations and found my boarding gate. To my dismay, Cebu Pacific had encountered a glitch and my 2pm flight turned out to be horribly delayed. Along with a whole lot of other passengers eager to get to Singapore, I had to endure a two and a half hour delay because of several glitches in the counting of the number of passengers and because the co-pilot was late. Yes, you read that right... The co-pilot on Cebu Pacific's flight 5J-805 was late. To be honest, I think that's what really pissed a lot of the passengers off. It definitely showed how irresponsible he is and how poorly disciplined Cebu Pacific's pilots can be... *shakes head* Oh well, we departed Manila late but arrived surprisingly 10 minutes earlier than the scheduled arrival time. I guess the pilots conscience kicked in and they hurried our flight. *lol* Lucky for me, I had Miriam Defensor Santiago's Stupid is Forever book to keep me company... Book review soon, I promise!
My lil sister picked me up at the airport and we headed home to the flat my family rents out. I had a good sleep that night probably because I was tired from the traveling!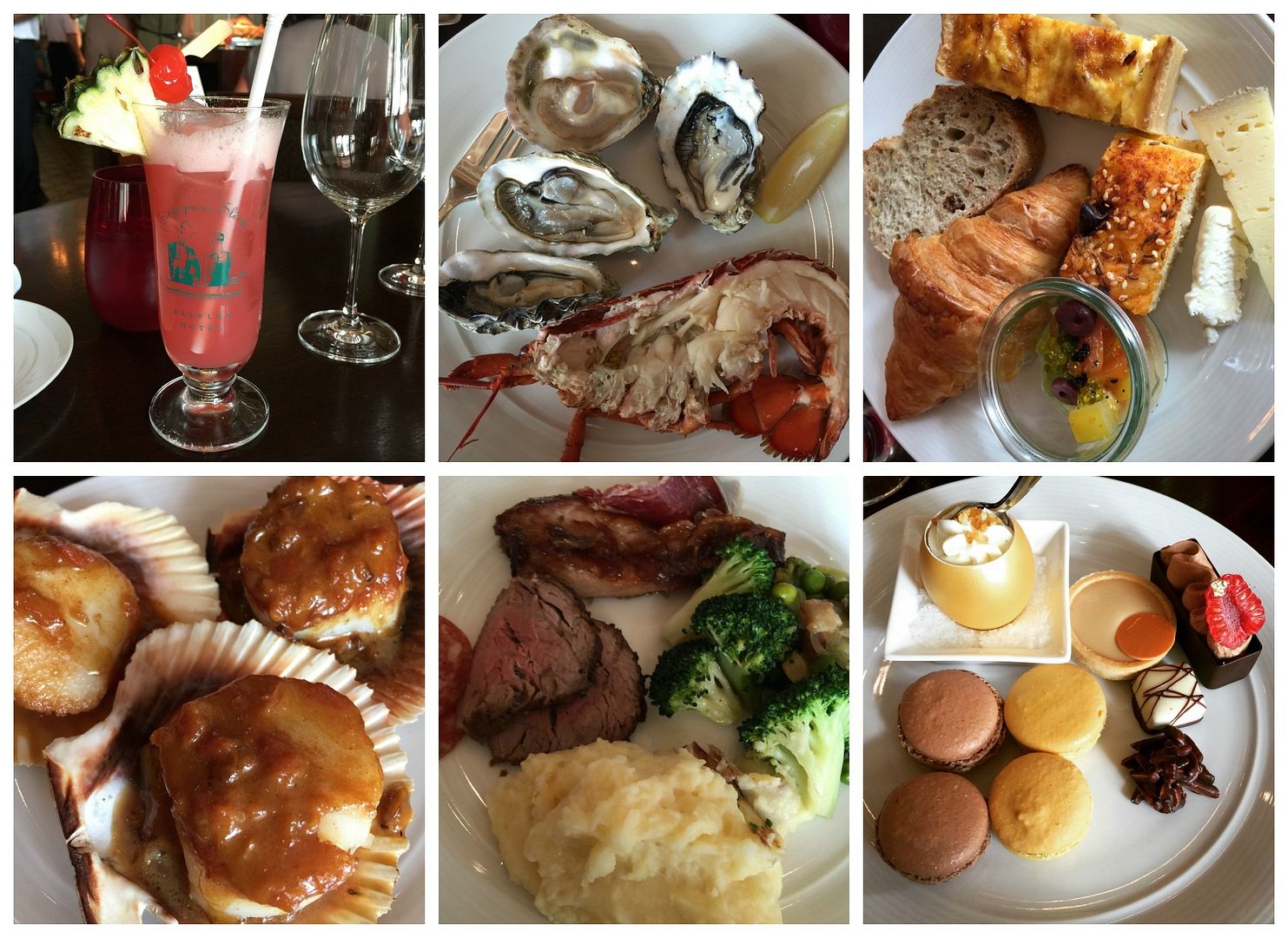 The next day presented itself with lovely sunshine! My parents had arranged for my lil sister to take me to a fancy sunday buffet at Raffles Hotel. It is a beautiful colonial-style hotel located along 1 Beach Road, Singapore 189673. I regret not taking enough photos of the place. It is indeed breathtaking! My sister led me towards the buffet area and we were seated towards the back of the room. They had really friendly and attentive staff. The food, needless to say, was divine. They had a wide array of things that would satisfy even the pickiest eater! We started lunch with the iconic Singapore Sling, a south-east asian drink concocted by Ngiam Tong Boon, a bartender for Raffles Hotel. It's their signature drink and is a welcoming refreshment! That day we feasted on oysters, lobster, different breads and cheeses, scallops, different roasted meats, fresh veggies, creamy mashed potatoes and my favorite part - desserts! Their lemon and earl grey macarons were just heavenly! I'm very thankful my parents had me experience this. I can truly say that $150-$180/head is definitely worth it... The experience alone is magical...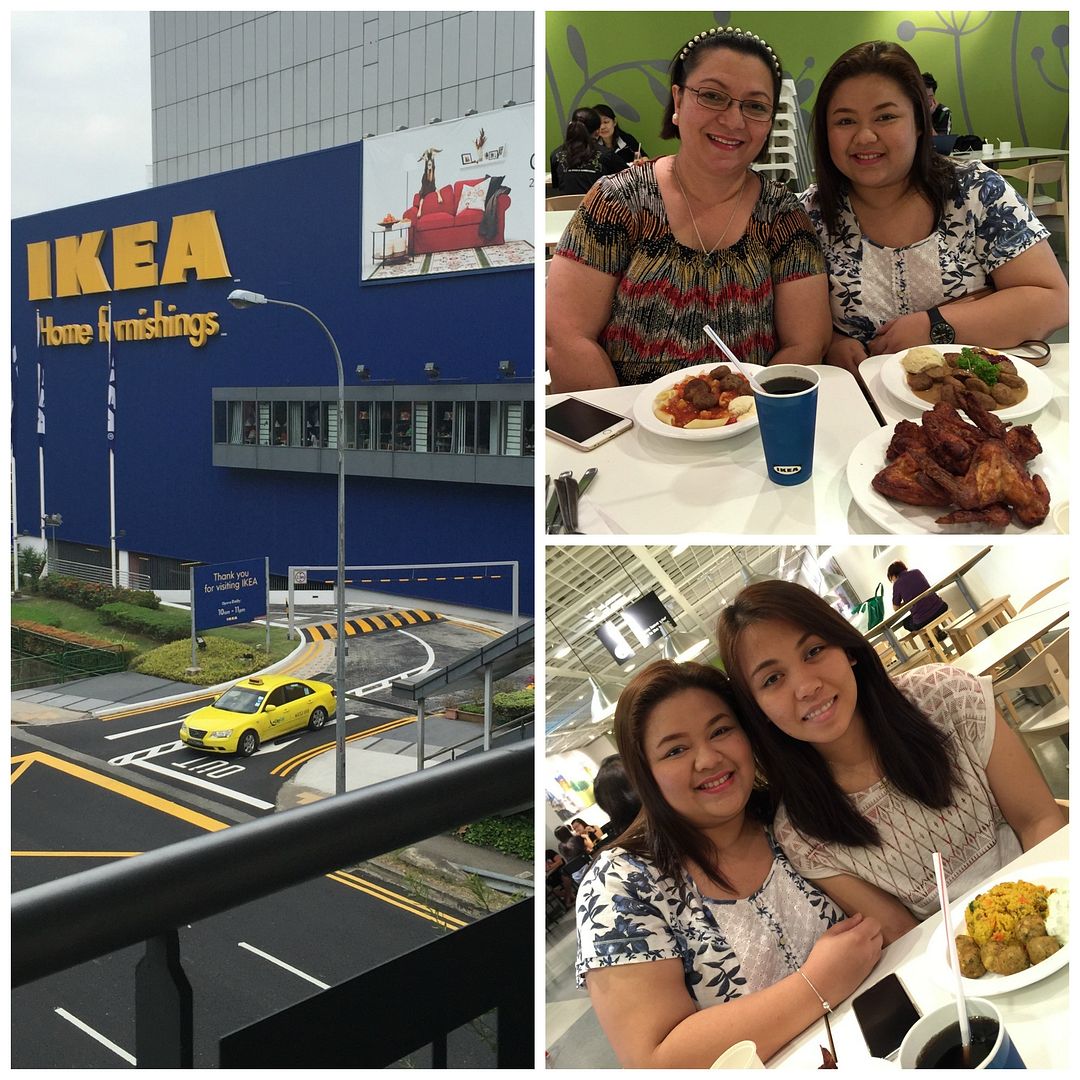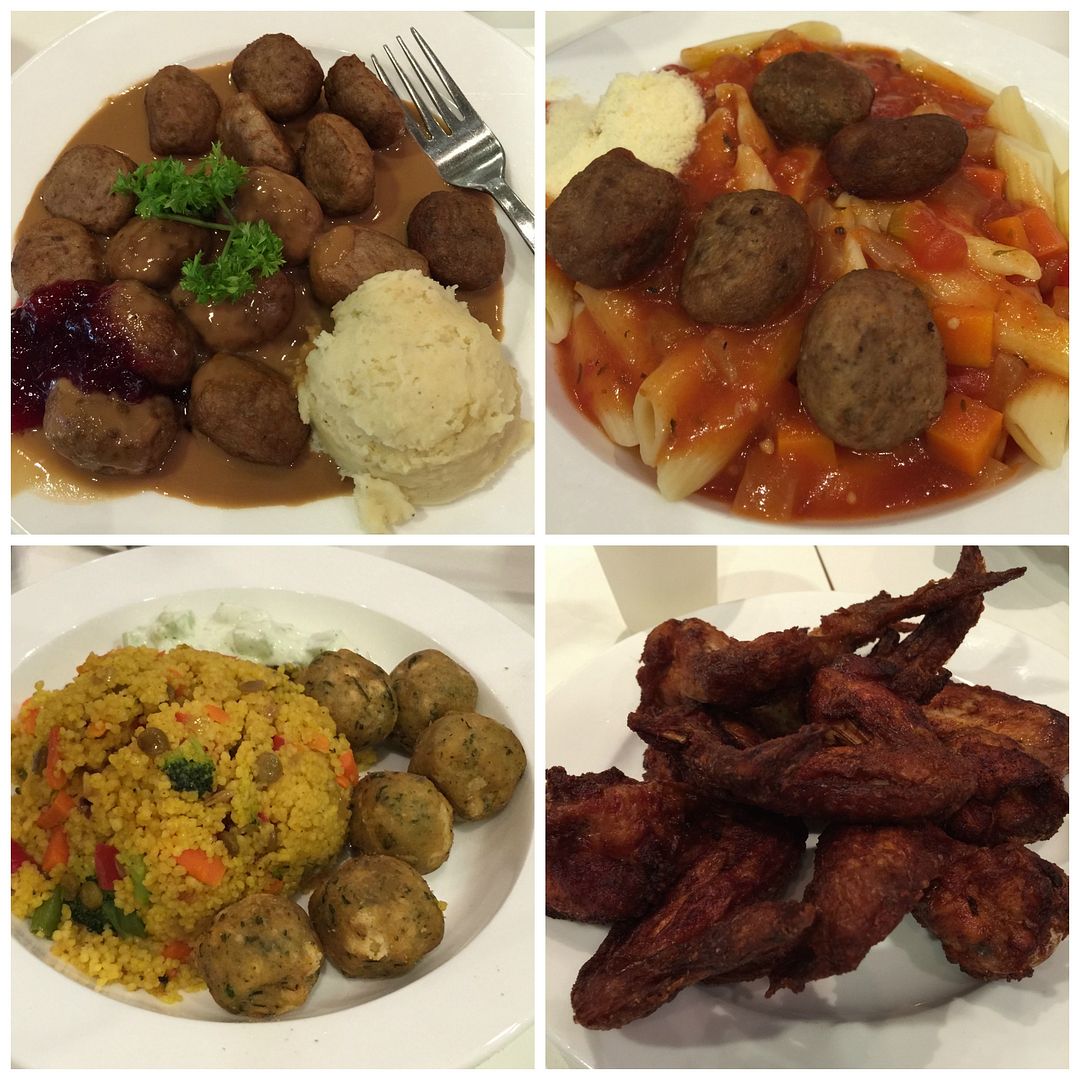 January 26 was IKEA day! There's something about IKEA that really appeals to me. Especially the food! To be honest, I feel as if my Singapore was one HUGE food trip! I love the IKEA meatballs, so that's what I had. It came with the signature gravy, blueberry jam and mashed potatoes. My mum ordered pasta and meatballs while the lil sister who's a bit too health conscious ordered the vegetarian special which was a serving of couscous and falafel balls. We also ordered a platter of chicken wings to share!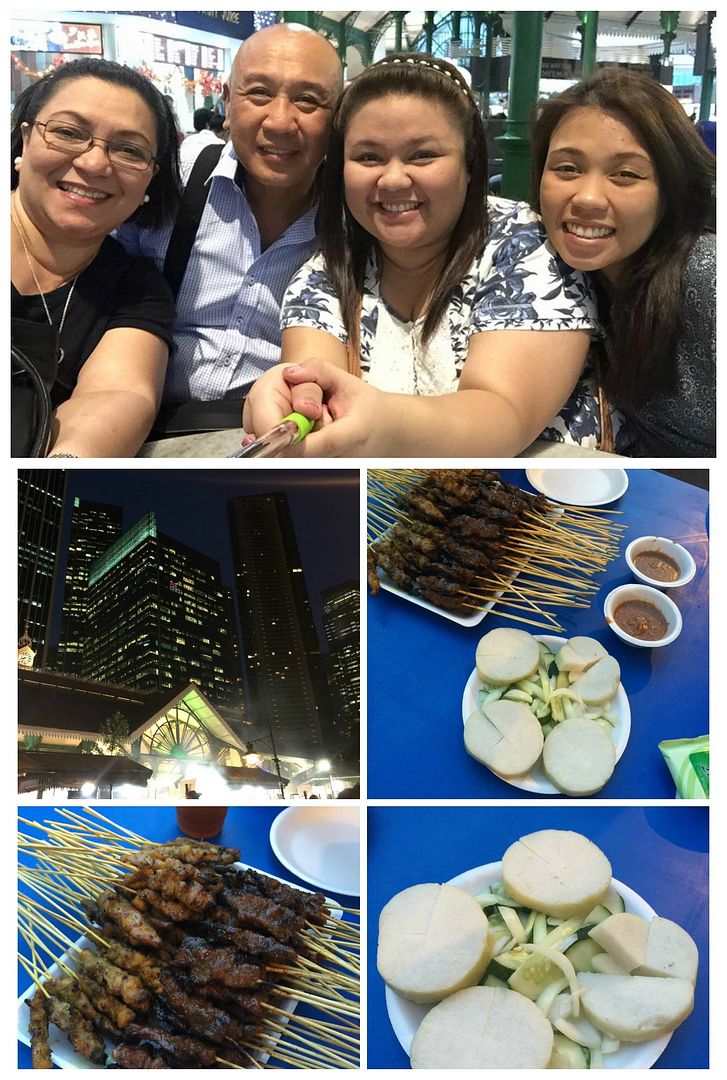 That night we headed out to Telok Ayer Market, more commonly known as Lau Pa Sat. The first time I went to Lau Pa Sat (5 years ago) was memorable for me because of the beautiful colonial architecture and great local delights! They recently revamped it a bit and now it's even cleaner and more appealing than ever. All the stalls have signs that give people (especially tourists) an idea of what kind of food they serve. Lau Pa Sat is a foodie heaven! You can get your dose of korean, japanese, indian, chinese and even pinoy food here but what we came for was something I was really craving to have again... Malaysian style satay with peanut sauce! YUMMY!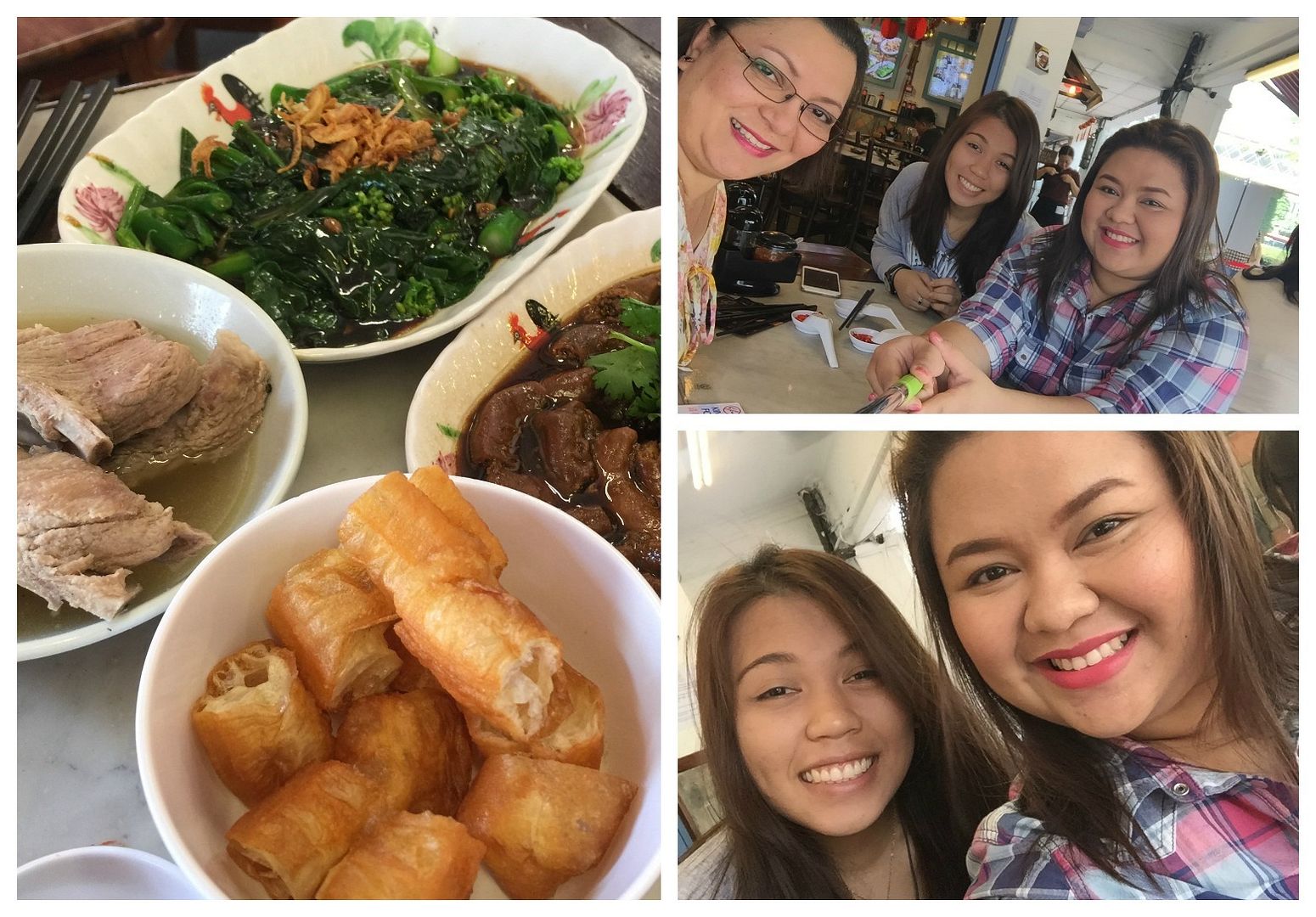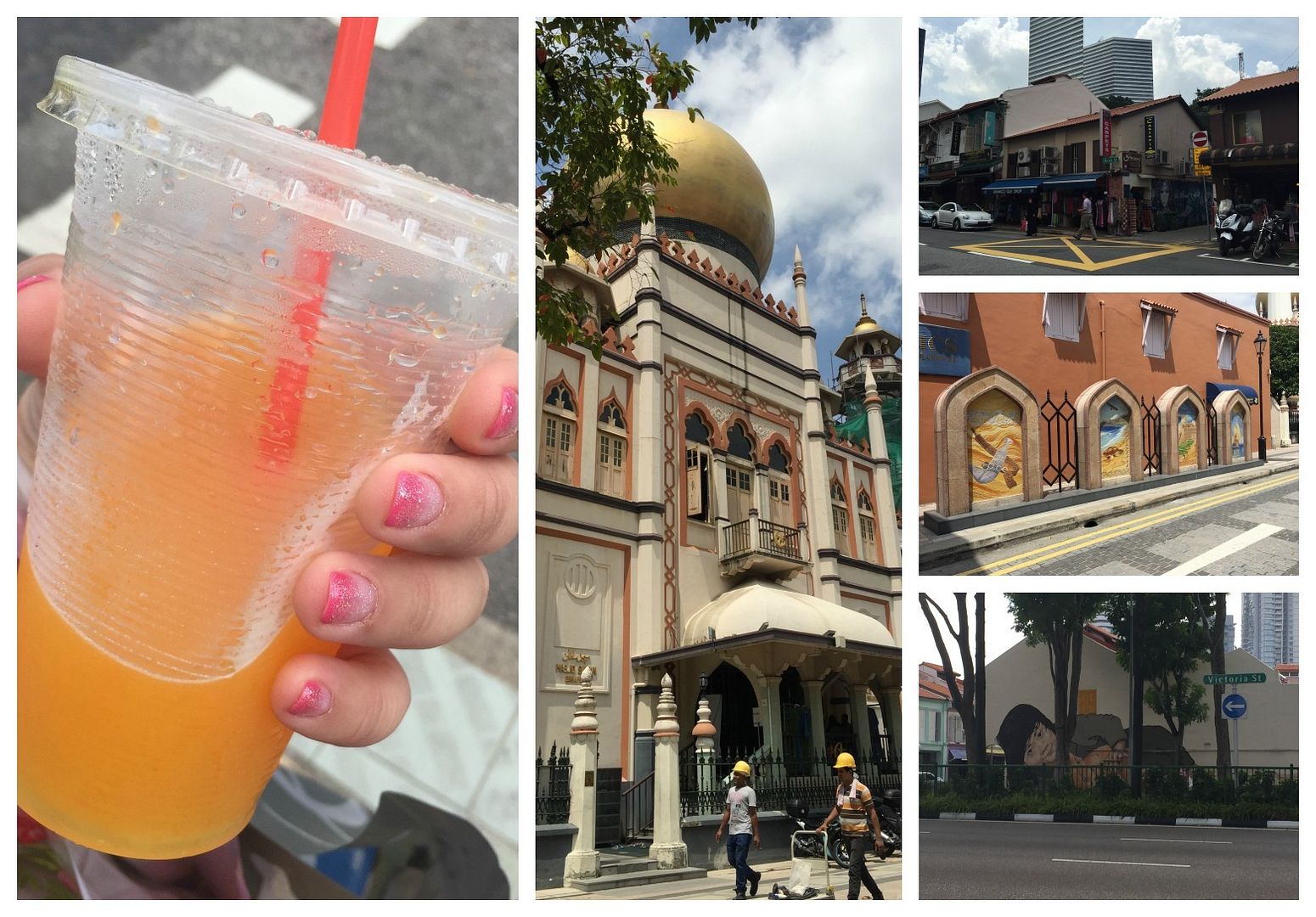 We headed to Song Fa Bak Kut Teh along 11 New Bridge Road for brunch on the 27th of January. Bak Kut Teh is another one of those local dishes that I've missed so much. It literally means "meat bone tea". It's a "feel good" soup perfect for rainy days and is supposedly a great cure for "hangovers". My dad's coworkers introduced this local favorite when my folks first transferred to Singapore and it's quickly become a family favorite. I ordered the usual pork rib bak kut teh which never fails to put a smile on my face. The hot garlicky broth and fatty pork meat that slides off then bone is just pure perfection! We also had several side dishes like the baby kailan platter (the green veggie dish), braised pork intestines and dough fritters that go perfectly with the soup. After our heavy brunch we took a long leisurely stroll towards Bugis Street to check out Bugis Market. I didn't take any pictures at Bugis because there was a helluva frenzy over the sales and I had a difficult time making my way through all the tourists buying "pasalubongs". Bugis is perfect if you're looking for those signature I <3 SG shirts and SG novelty keychains. They have awesome deals like 3 for $10 stuff... I, on the other hand, went straight for the fruit juice stalls and got myself a mango juice... From Bugis we walked towards Arab Street to soak in the sights. I caught a glimpse of a very beautiful mosque with gold paint highlighting key features... The photo doesn't do it justice! We also passed through several wall paintings, stalls full of beautiful cloths and scarves, food stalls serving Arab/Muslim type food. Too bad I was already too full because there was this really interesting Turk-type resto I really wanted to try out... Hmmm, maybe next time...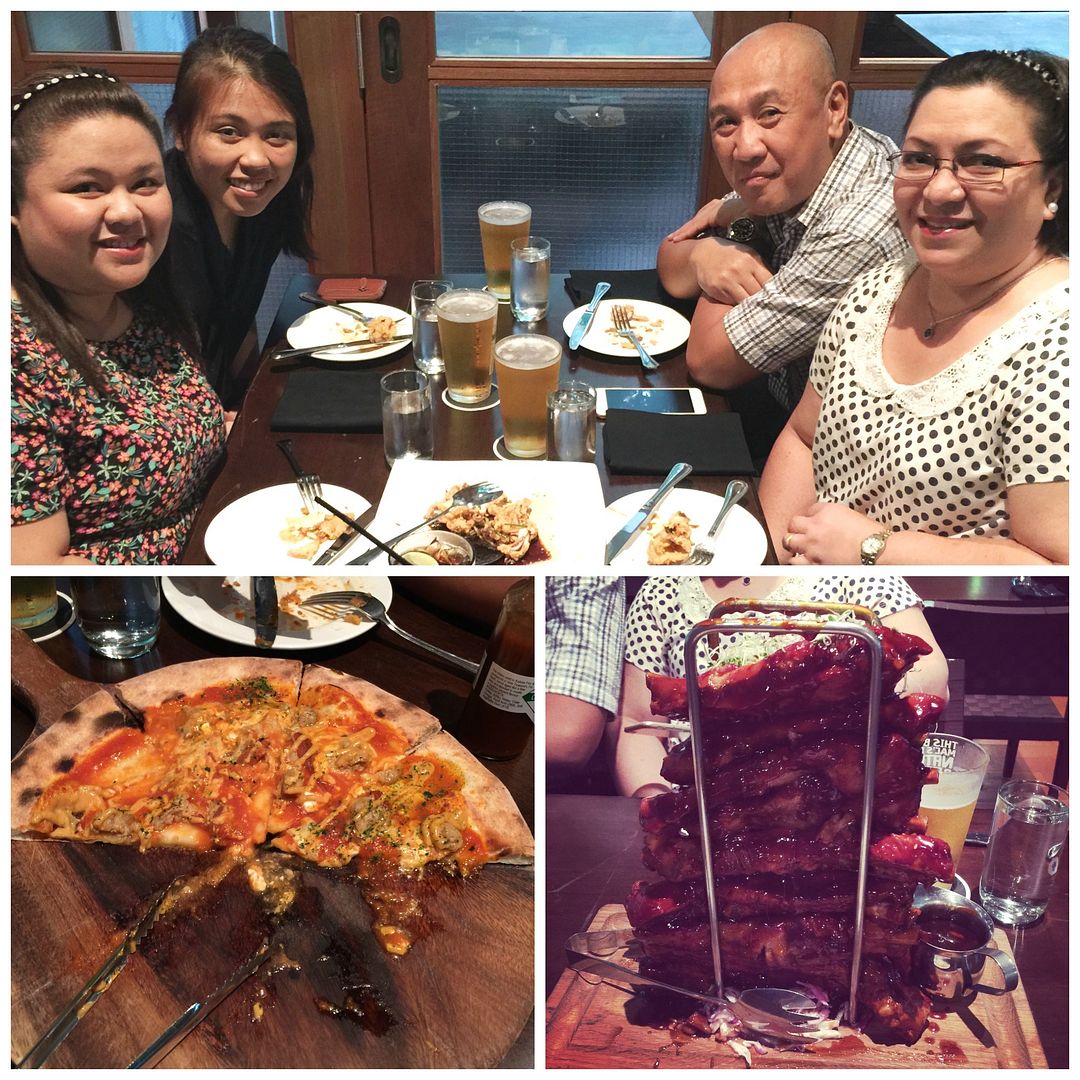 That night we feasted at Fern & Kiwi, Bar & Eatery located at Clarke Quay, Singapore 179024. Their assistant manager is a Filipina! They're known to serve the best of New Zealand in Singapore. I really liked their interior decors and lighting. It made everything cozy which makes it a prime place for date nights and hanging out after a long day at work. Definitely a perfect place to celebrate great news dad gave us... We had calamari, pizza and a lot of ribs! Those ribs were just heavenly! Definitely worth the price tag. My folks and sister downed beers while I stuck to iced lemon tea (because I'm a bit allergic to alcohol!). I went home really full that night! Haha...
This is it for the first part of my Singapore Diaries... I'll be sharing my trip to Universal Studios Singapore and Singapore SEA Aquarium next!