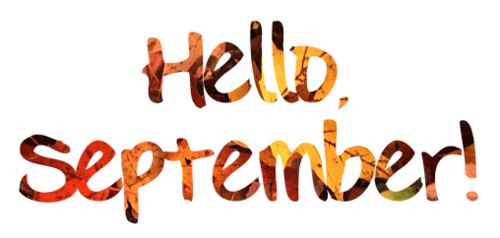 It's been almost 2 weeks into September and I'm still up to my neck with all the things I need to do! It's funny how life can be at times. I have a lot of pending posts, so please bear with me while I try to catch up with updates! *teehee* Here's another currently post (which I seem to love to do these days!)
Currently...
Reading - Absolutely nothing! I don't even have time for Wattpad stories anymore. *boo*
Writing - This currently post, in an attempt to kickstart my blog with a September post.
Listening To - Marvin Gaye by Charlie Puth ft. Meghan Trainor
Smelling - Coffee. Yes, it's 2:15am and I'm drinking coffee because I have this insane craving for coffee right now. So I whipped myself up a good ole mug of 3-in-1 Kopiko. So pinoy, I know!
Wearing - A ratty old nursing shirt & my lil sister's navy blue ISS shorts. I was opting for a pair of pjamas, but can't seem to find my fluffy pink ones so I settled for the shorts instead.
Thinking - About how ironic life is at times. So many things have been happening recently and one "life event" shattered my OR family's hearts the other day when one of our own passed away so suddenly. It really got me thinking that life is too short to stay miserable...
Feeling - Numb.
Loving - The taste of coffee in my mouth at the moment.
Wanting - A lot of comforting hugs from my mum. *sad sigh*
Needing - A foot spa-pedi-mani session at my favorite nail salon... Soon, please!
Wishing - Her passing was just a bad dream, but it's a reality so instead I wish that the Lord grant her soul eternal rest & peace... *super sad sigh*