AIZA VICTORIA is a relatively new venture by the owners of Comfort Scents Online.
My friends from Comfort Scents Online recently decided to expand what products they offer by including customizable stuff for your gadgets especially catering to iPhone users needs for customized cases... A few weeks ago, they contacted me and informed me that they were going to ship me one of their best sellers which is a bumper + 5 back covers combo pack.

(**price upon request**)
Their iPhone cases come in a personalized store box where you can keep your case when it's not in use. Take note of the fact they put attention to details like this. However the box did put up with quite a beating during transit and arrived a bit "crumpled" in some corners probably due to the lack of bubble wrapping around the box since all it came in was a flimsy paper bag.
I received one (1) bumper with a transparent back flap so that the back cover design will peek through. They offer several other colors of bumpers like black, pink, lime, purple etc. I specifically chose white because I thought it would match most of the back covers that I wanted...
These are the five (5) back covers that I chose...
The back covers are printed on a sturdy semi-board / photo-paper type material. It has a glossy finish to it and the colors are pretty vivid on the paper...
Check out more photos of my customized case (when worn)
~~~
1 personalized one which says "Keep Calm and Love My Blog". It has my blog's url on the bottom.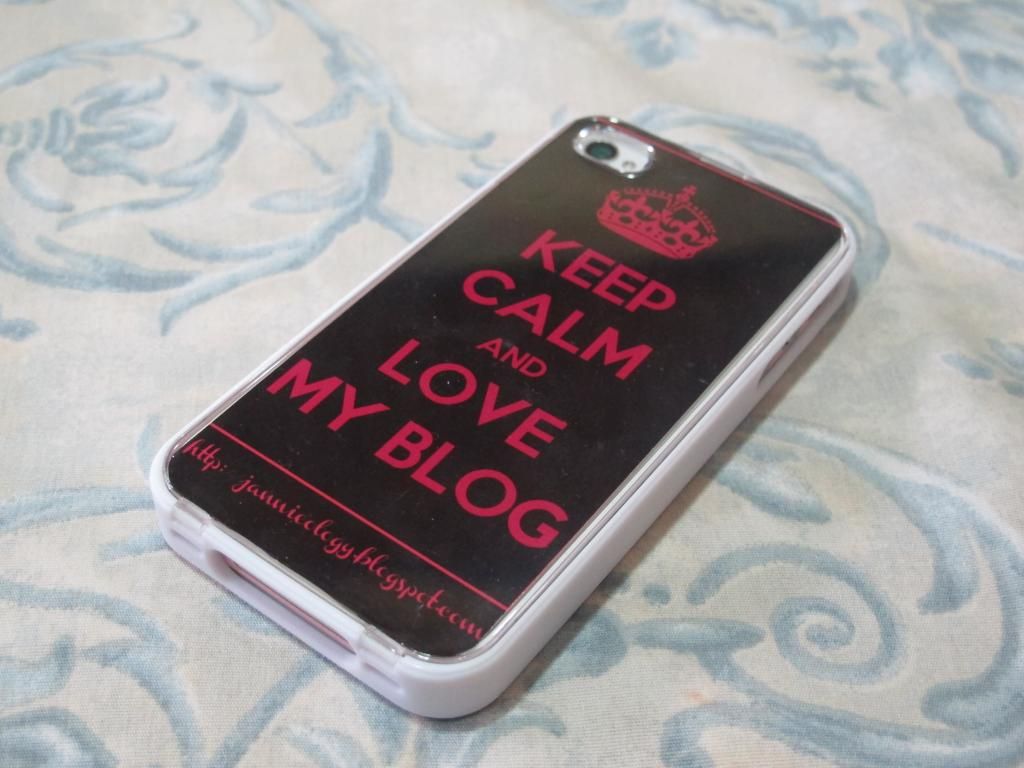 1 Philippine Flag design to show "pinoy pride".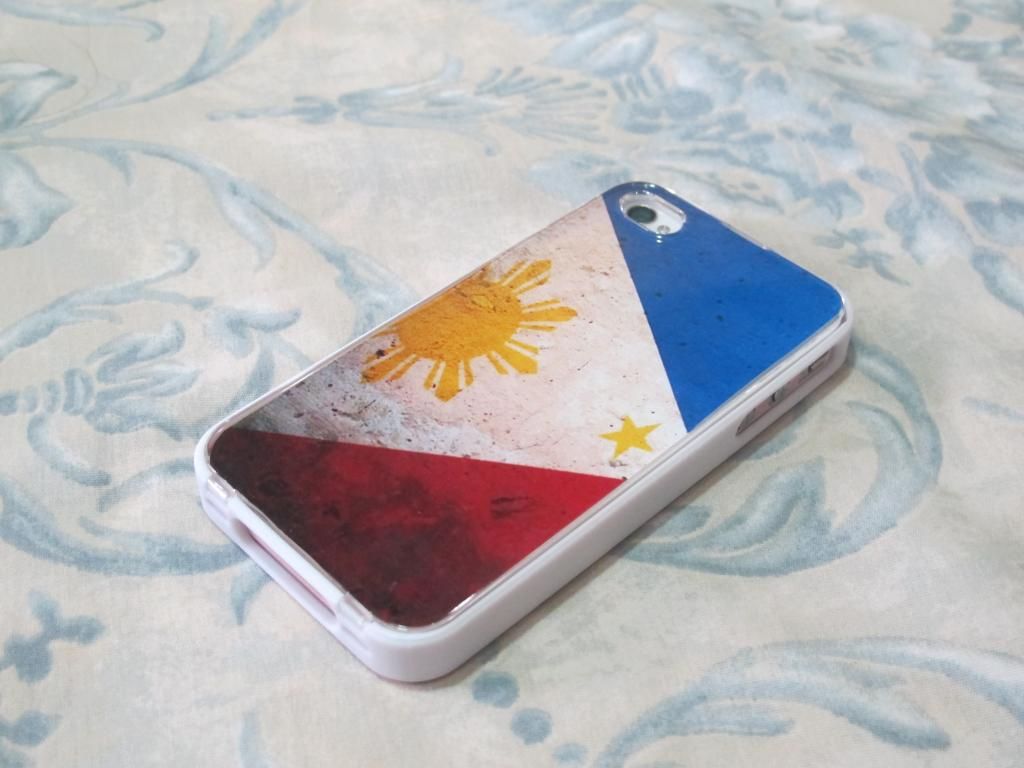 1 Hello Kitty design to remind me of my childhood obsession.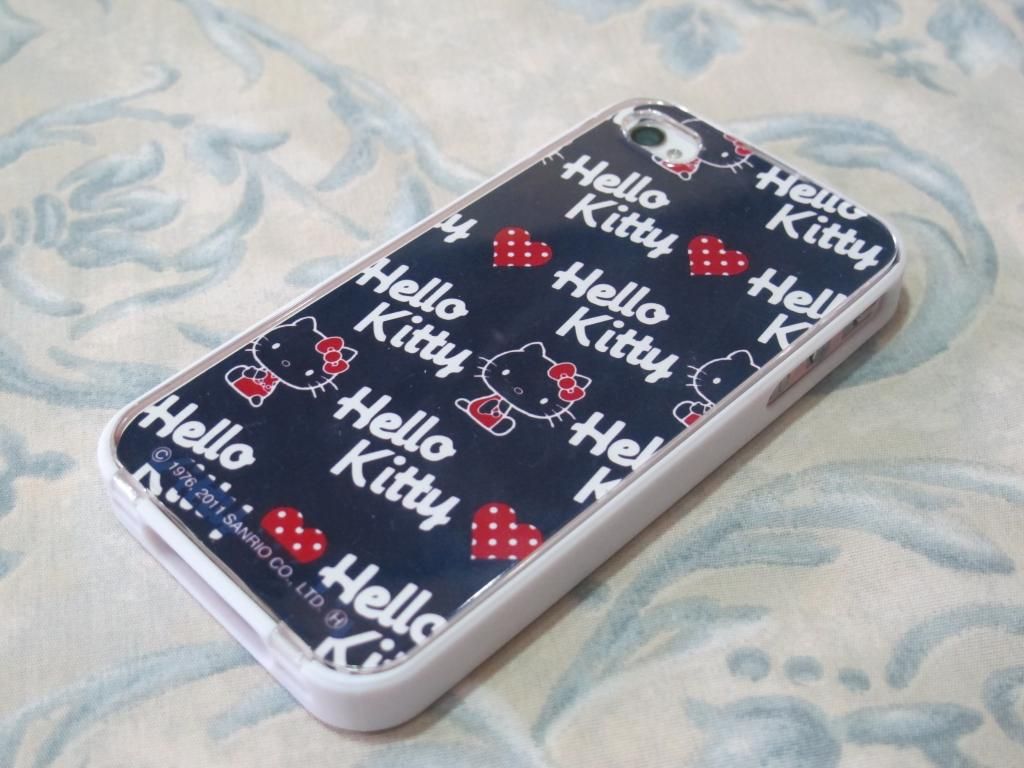 1 Galaxy design because I think it's awesome to have at least 1 galaxy-print item in my life.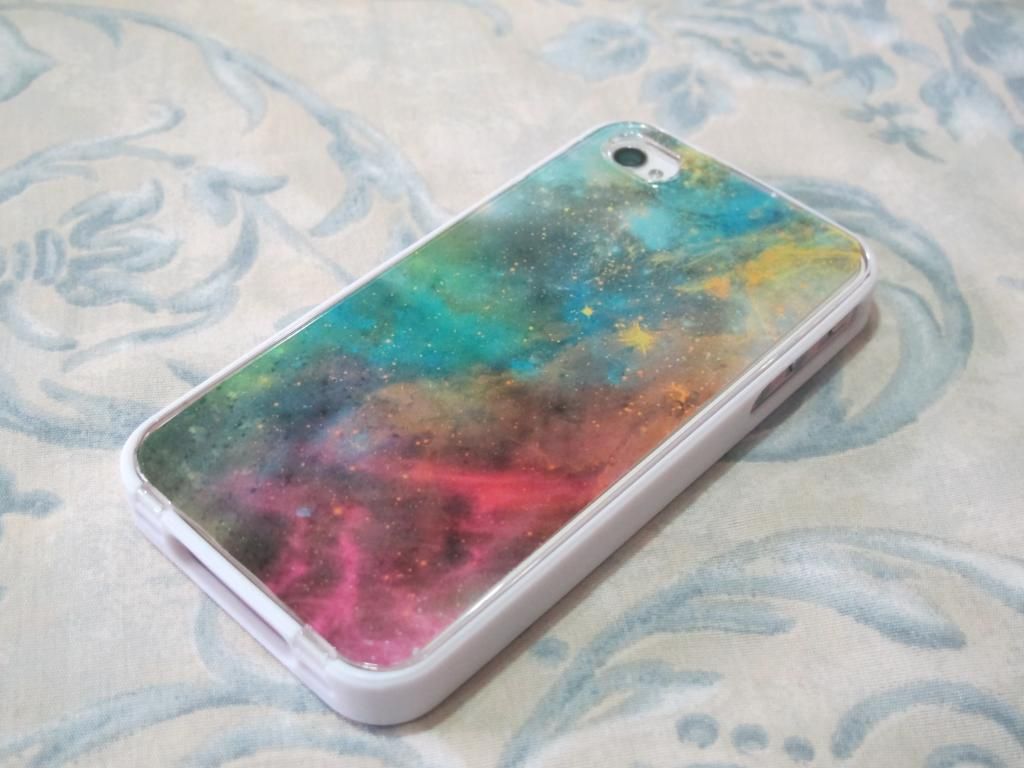 And lastly one "Cath Kidston" inspired floral design because I'm a sucker for anything floral!
What I Liked :
* Came inside a storage box where I can store my case when not in use.
* Customizable.
* Tons of pre-designed prints to choose from.
* Wide range of bumper colors to choose from.
* High quality materials were used.
* You can purchase additional back covers.

(**price upon request**)
What I Didn't Like :
* Box came a bit beaten up.
* Bumper is a bit tricky to put on and take off.
* Some of my back covers had to be re-shaped. I had to cut off some excess parts so that the transparent back flap of the bumper could be closed properly.
Overall I think this is an ingenious gift to give your loved ones with iPhone4/4s phones. Definitely something you can hand out this coming Christmas season... Well, what are you waiting for? Head on over to AIZA VICTORIA and purchase your own customized case!
DISCLAIMER : Items were sent for review purposes. All opinions are unbiased and my own.