I'm on the roll with the product reviews, aren't I?!
This post is dedicated to all my friends who have been "pestering" me into trying out face mask sheets. You guys have finally succeeded! *lol*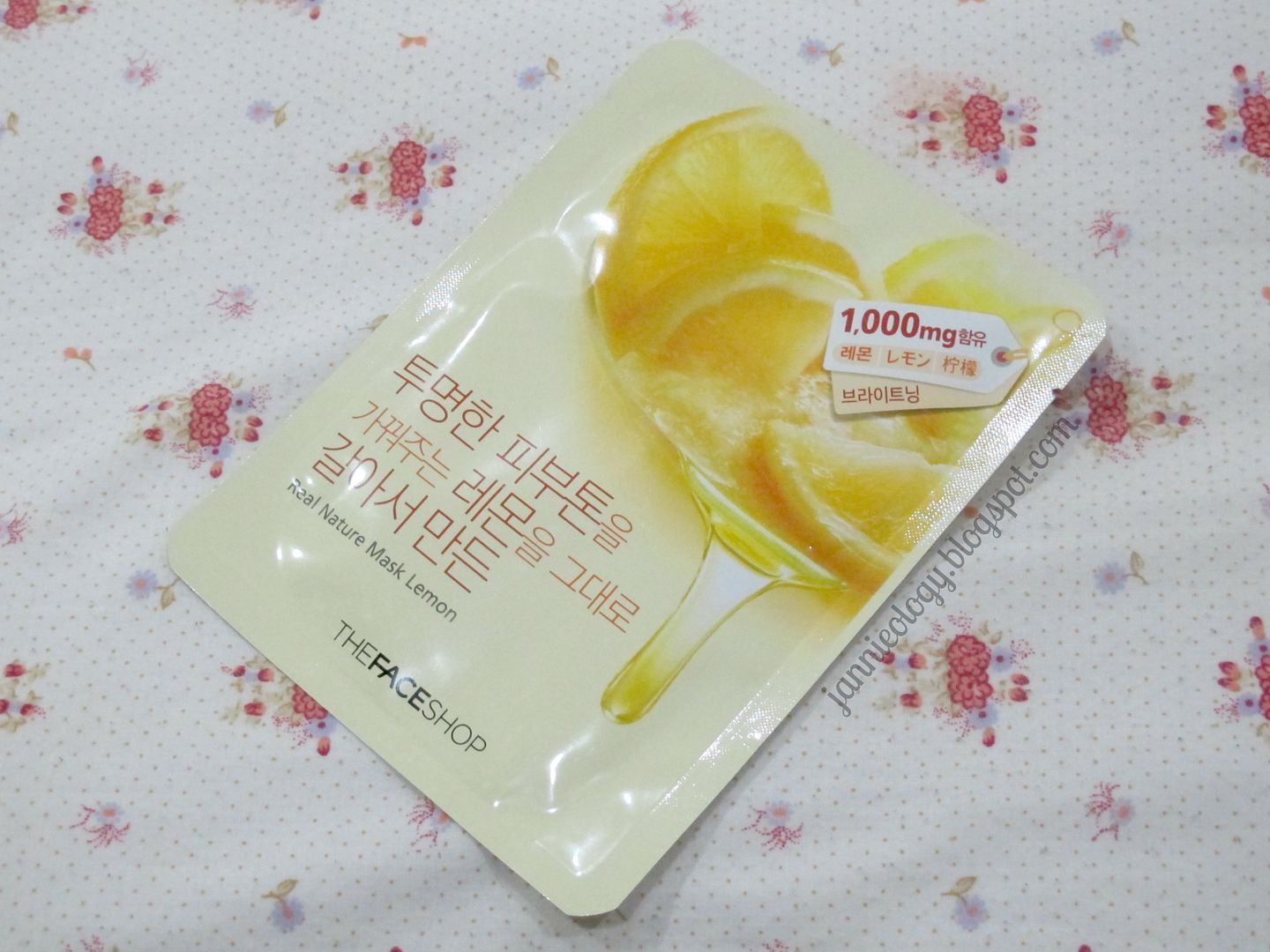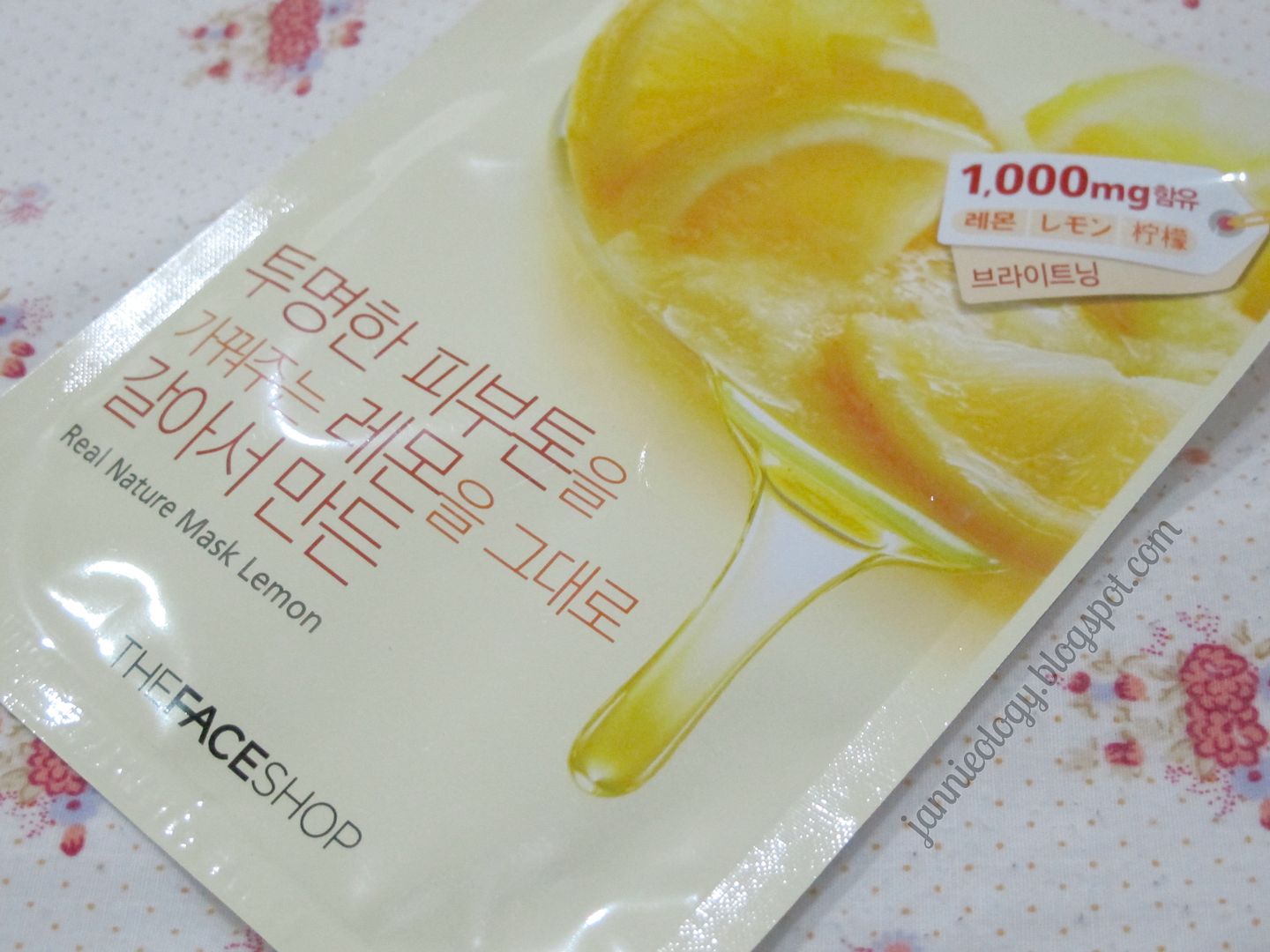 What : The Face Shop's Real Nature Mask Lemon
Where : The Face Shop, The Fort branch
Price : Less than P60 (I threw out the receipt! *boo*)
On my short trip to Manila last year, we decided to hang out at The Fort and while the "oldies" talked over their unfinished crabs & beer, my lil sister and I ventured towards The Face Shop outlet nearby. She stalked the BB creams & foundations while I hovered over to the shelves filled to the brim with different kind of face masks... I've never really been interested in face masks but I heard that the the ones from TFS were good and affordable.
So, there I was, looking at all the variants. My head was spinning. Which one should I get? Timidly I approached the SA and asked which mask would be good for brightening the face ( I had been suffering from skin dullness for far too long). She handed me this mask and explained that it was "bursting with vitamin c" and that this had a very fresh citrus scent. I got two packs without even thinking about it.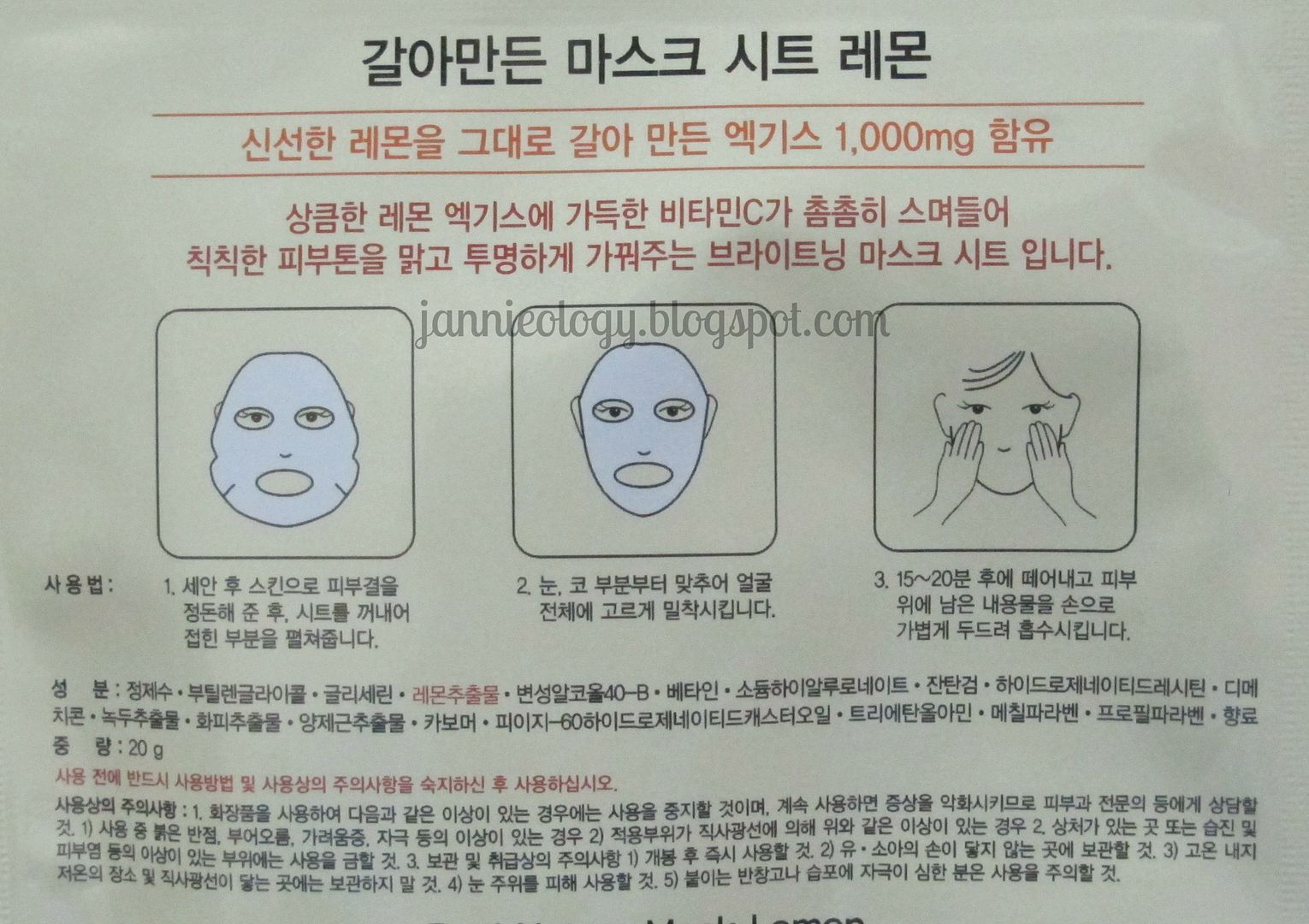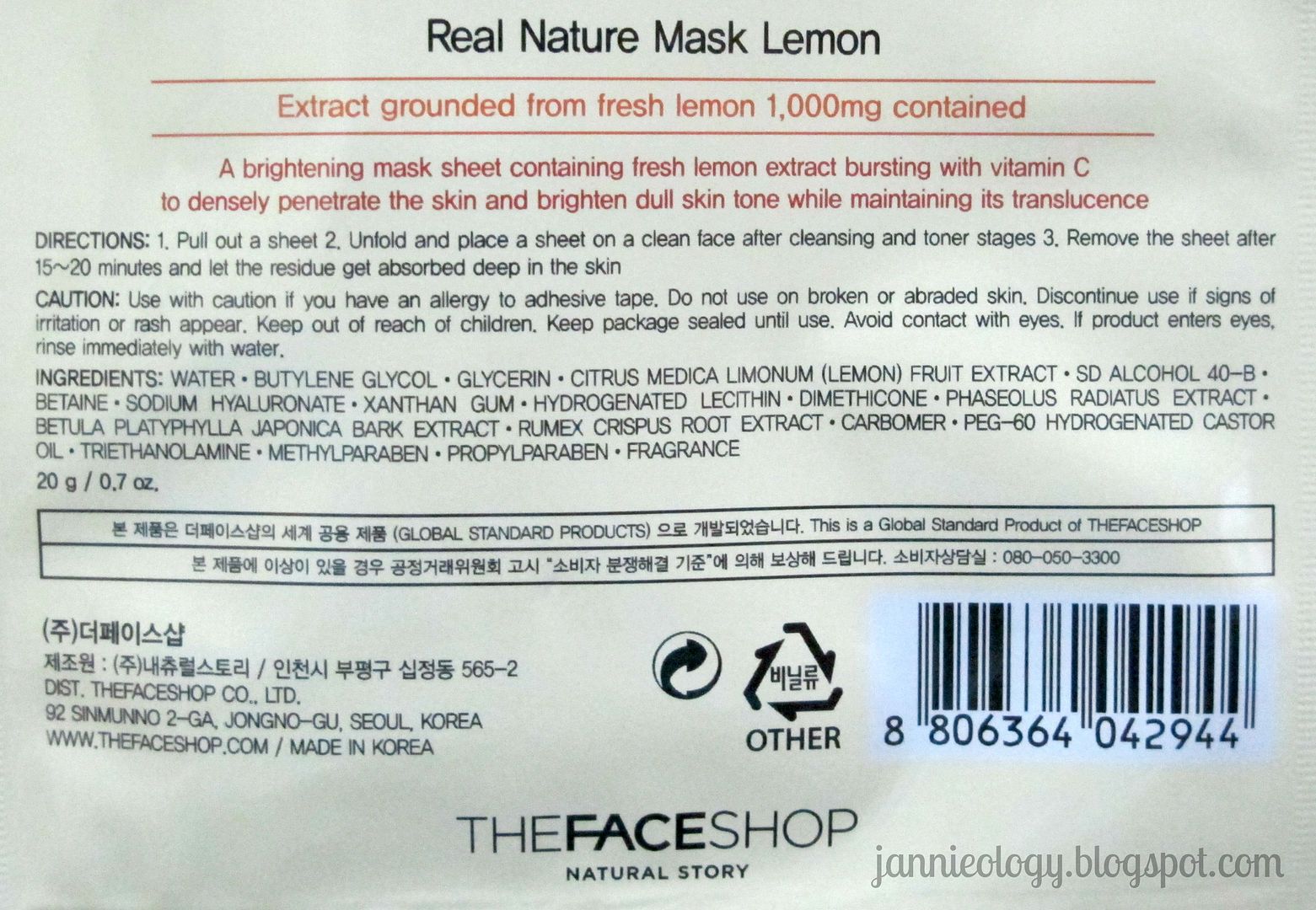 On the back label it says that the Real Nature Mask Lemon has extract grounded from fresh lemon. It is "a brightening mask sheet containing fresh lemon extract bursting with vitamin C to densely penetrate the skin and brighten dull skin tone while maintaining its translucence."
It comes with what I assume are korean instructions and an english translation. I highly appreciate the english translation since I know for a fact some korean products don't have that. Another plus is that the english is actually grammatically correct!
Since it's my first time to use a face mask (in sheet form) and also my first time trying out TFS I decided to do a bit of research on some of the ingredients listed (yes, I can be weird like that)... Some stood out.
Glycerin - humectant, draws moisture from the air which leads to helping the skin retain moisture.
Citrus Medica Limonum (lemon) fruit extract - has skin brightening, exfoliating, antibacterials, antiseptic & astringent properties.
Sodium Hyaluronate - hydrates deep down to the deeper layers of the skin.
Rumex Crispus root extract - anti-aging & anti-inflammatory.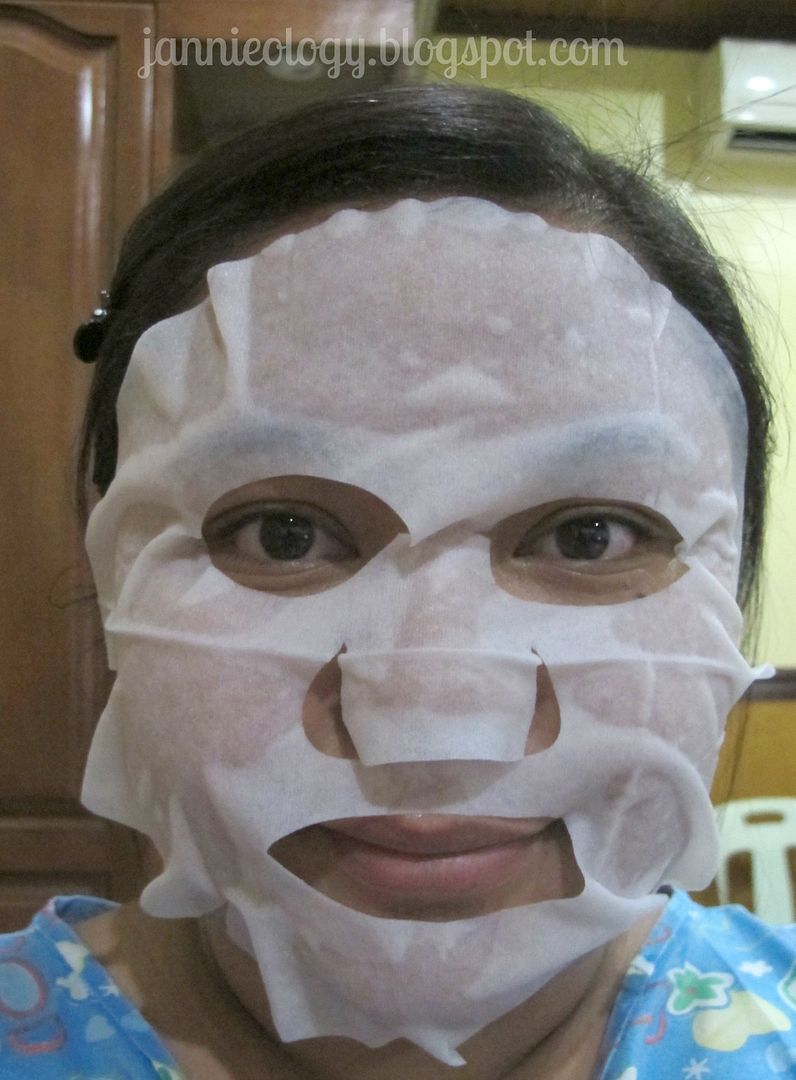 I love that this mask does what it claims to do which is brighten. My skin significantly brightened after using the mask. I also like the fresh citrus scent and that slight cooling sensation I got upon application. Another plus for me is that this mask left my skin feeling really soft and moisturized!
In my opinion, the only downsides to this product is that it isn't readily available in Zamboanga (I have to ask friends to ship it to me if I wanna have more packs), it can get a bit pricey if I stock up on them for everyday us and that the fit of the mask is a bit awkward on my face. As you can see in the picture above, the mask is obviously too big even for my big face! *lol*
Overall I'd still want to repurchase this mask and add it to my weekly skin care routine because it's a nice addition to my routine.
How about you? Have you tried TFS face masks? Which ones and did they work for you?