I know I've been missing in action (again) but things that are beyond my control came up and I've always set my priorities straight so I had to focus on the things that came up first before my blog. Anyway, since I've finally settled some challenges, I'm going to FINALLY announce the winners of 2 giveaways that have ended already...
For the TH BOXES giveaway, congratulations to :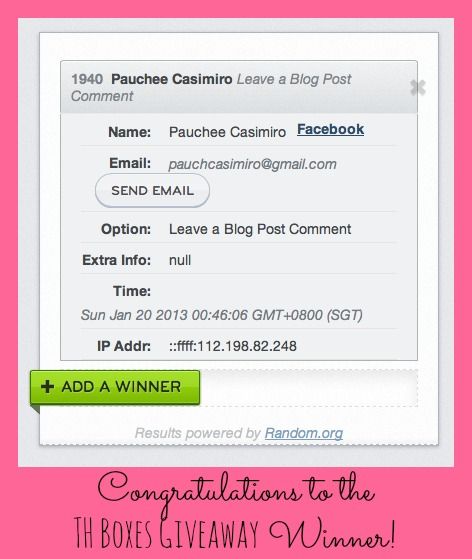 For my 1k FOLLOWERS & 1st BLOGVERSARY giveaway, congratulations to :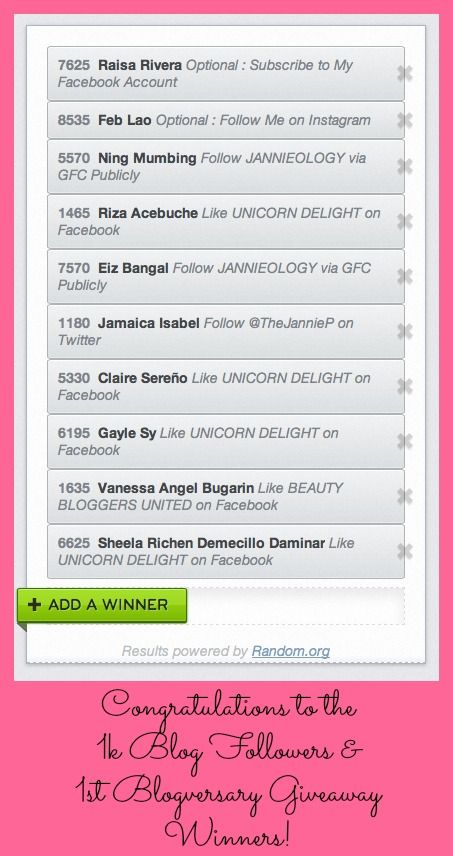 All the winners have 48 hours to email me at parel(dot)janna@gmail(dot)com with the subject title GIVEAWAY WINNER. Please include your full name, full shipping address, email address, facebook profile link, & contact numbers in your email. I will reply to you regarding the prizes as soon as I can. Failure to comply with this will automatically disqualify you from claiming your prizes.
Thank you very much to everyone who joined, and if you didn't win this time, don't worry, I have more giveaways coming up!