Hello my awesome & lovely readers!
If you've been following me on my Facebook page, you'll know that I've been really busy with tons of stuff the past week that's why I haven't been able to really post a lot of "high quality" posts. Right now I just wanna fill you guys in on what I'm up to. This is centered more on my "personal" life.

I found this hella funny Facebook cover on KawaiiCovers.Com and I thought it was sort of appropriate. I had a fun time sharing this with people I knew would get the joke.
(To those who still don't know, I'm actually a registered nurse.)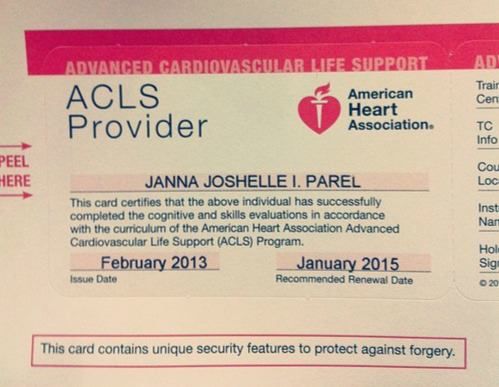 One of the activities that kept me busy last week was my ACLS - Advanced Cardiovascular Life Support training at Ciudad Medical Zamboanga. After taking my BLS - Basic Life Support training, I decided that it was best to follow it up with an ACLS training while I still had the drive to go through with it. It was a rigorous three days but totally worth it. I am now confident that I will be able to help & do my role when an emergency or code happens. Plus the training is in conjunction with the American Heart Association, how cool is that?!
Another awesome thing I'm so excited about are these pair of sneaker wedges. I finally caved in and ordered a pair from Luxury Mall. I've been wanting to get this pair since October of last year but then I always had other things to pay for. But I slowly saved up for it. I can't wait for it to arrive by the 26th!
The last thing I'm looking forward to are these pair of Crocs. Well, I'm actually still on the hunt for a pair of these babies because I plan to use them during my duty in the operating room. Yes, you guys read it right. I'm going back to being a nurse again and this time my wish was granted & I'm assigned to the operating room. *big smiles*
So that's all for now. How about you guys? What have YOU been up to?
EDIT 02-17-13
Last February 12, 2013, Luxury Mall texted me regarding my order being unavailable. Apparently, DAKOTA has been sold out, and the last pair of size 10's are defective. In the end I asked for a refund. As of today, February 17, 2013, Luxury Mall still has not sent me my refund of P2170.00
I will update you all once this issue has been settled.