It's finally time to announce the winner to my Mini February Giveaway that was generously sponsored by Miss ItsZMYuson. Thank you to everyone who supported us by joining our mini giveaway!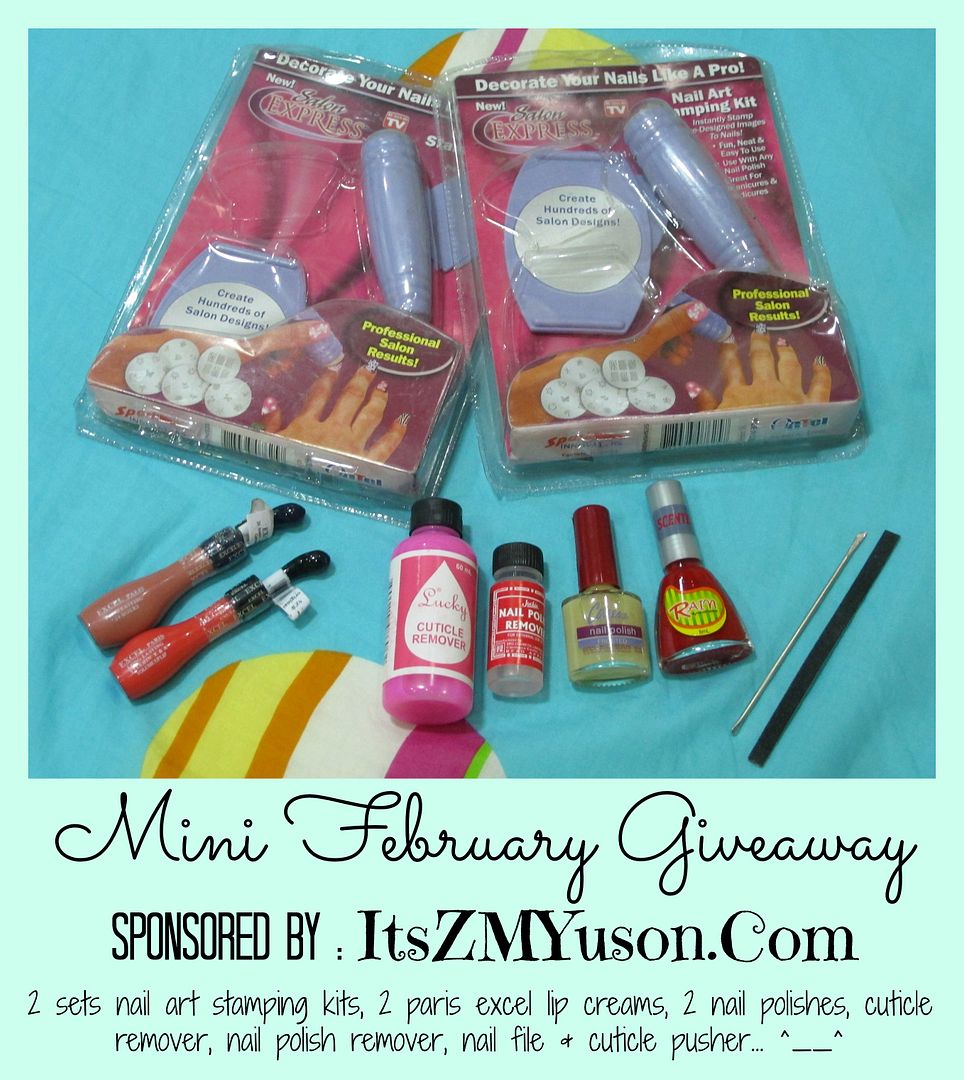 And the lucky winner is: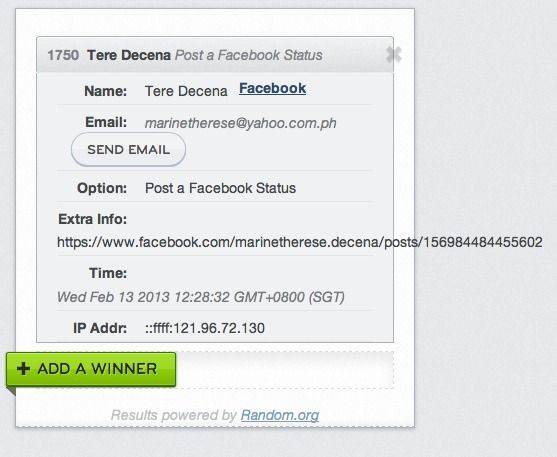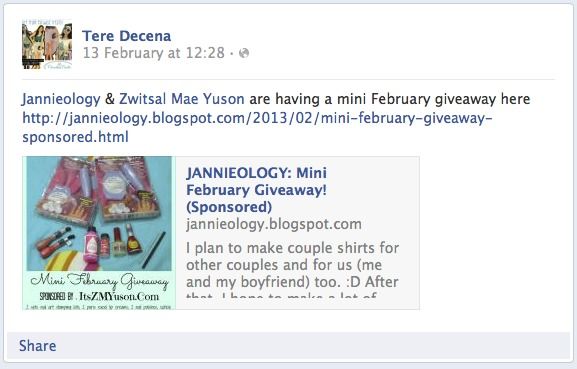 Congratulations!
Please email me at parel.janna@gmail.com with your full shipping details within 48 hours. Failure to do so will disqualify you from claiming your prize and I will be choosing a new winner.
To everyone who joined but didn't win, don't be sad. A new giveaway sponsored by HBC is now up. Click HERE to check details regarding that giveaway!