About a week or so ago I received a special gift from HBC as part of my blog-partner perk. I got really excited because I've been wanting to try out more locally available products and this was my opportunity to do so. The first gift I got is the San San Hortaleza, M.D. Foundation Cream with Vitamins A, C & E! It has SPF15 and also has Arbutin.
What : San San Hortaleza, M.D. Foundation Cream
Where : HBC Stalls/Outlets
Price : P160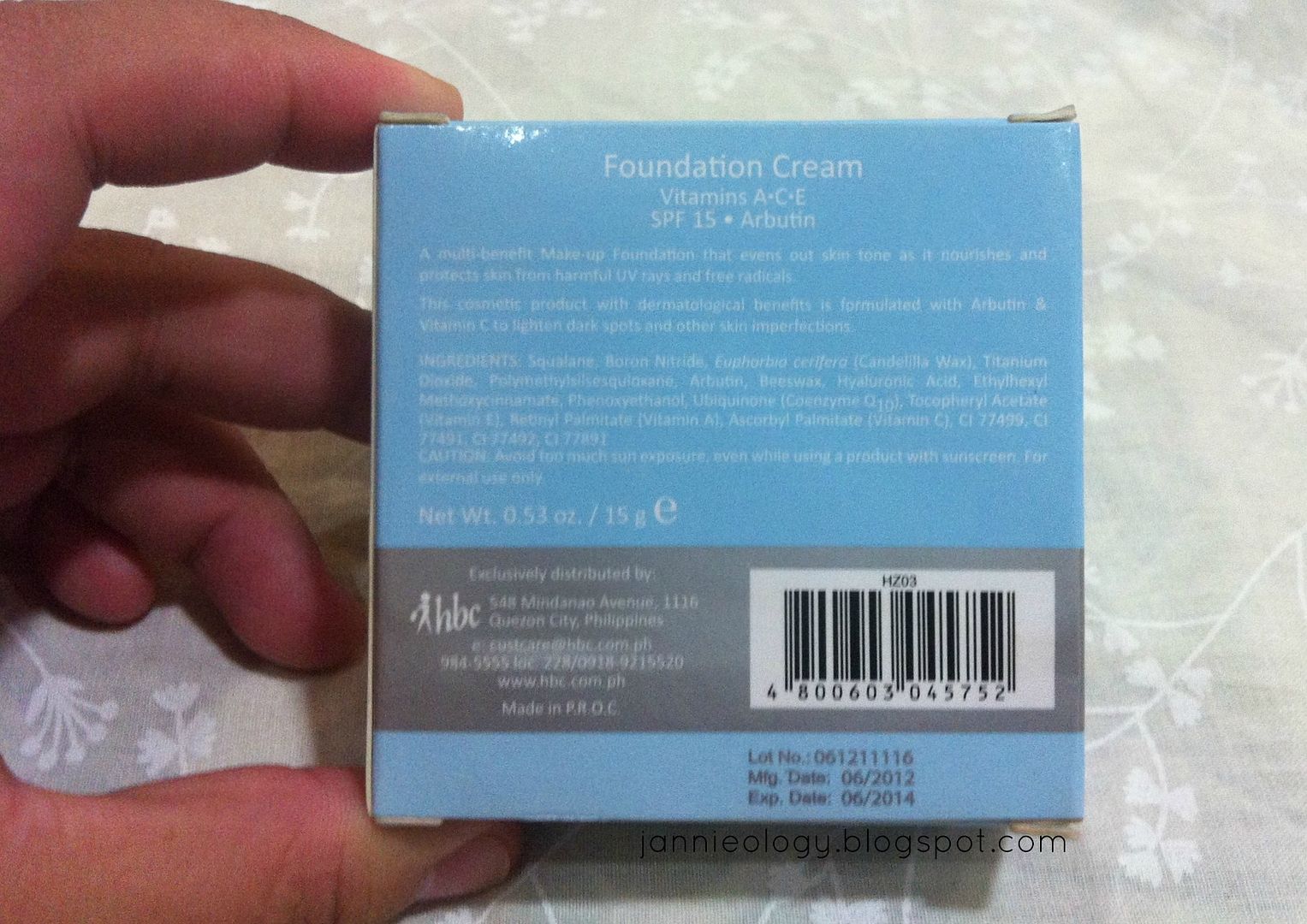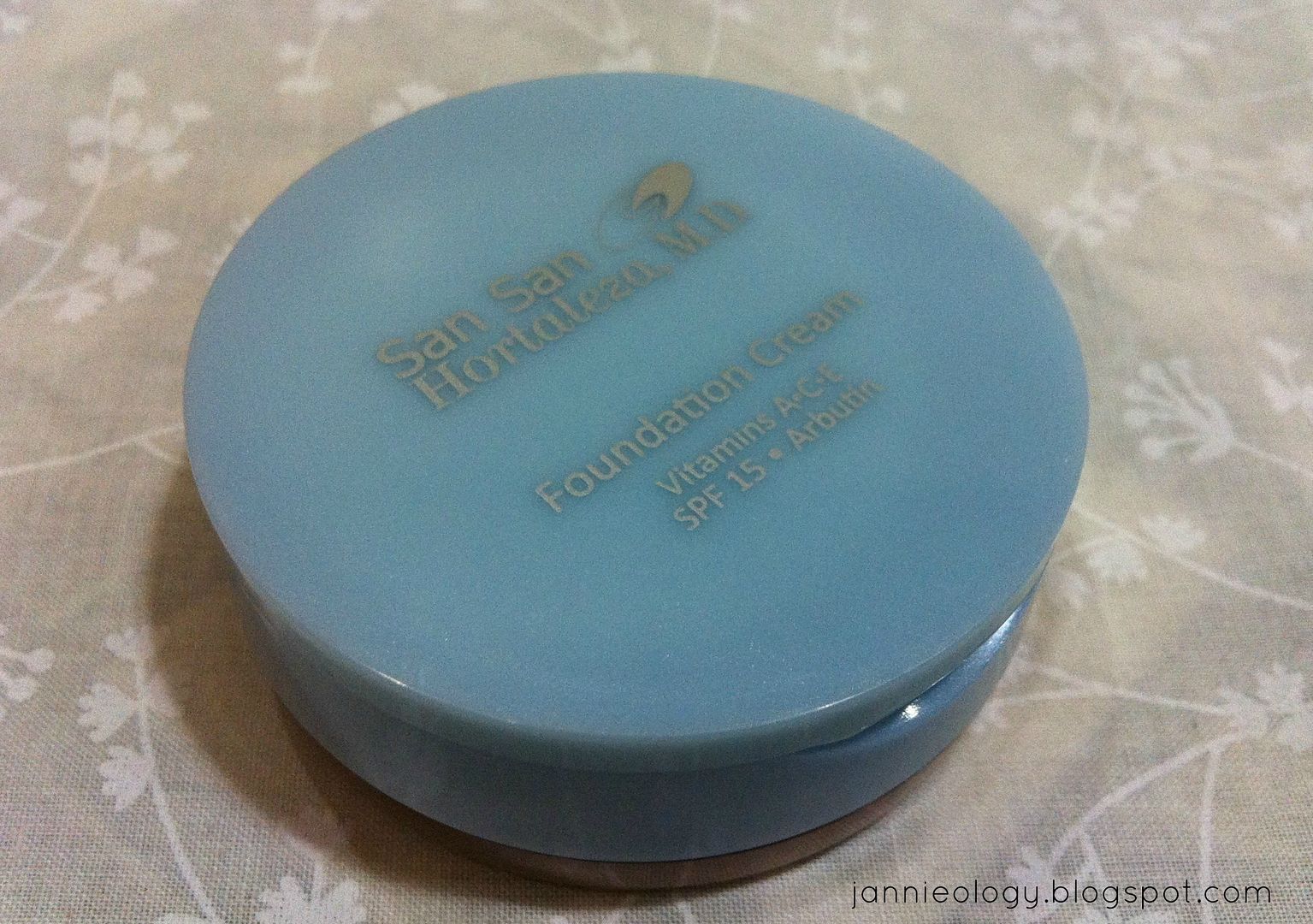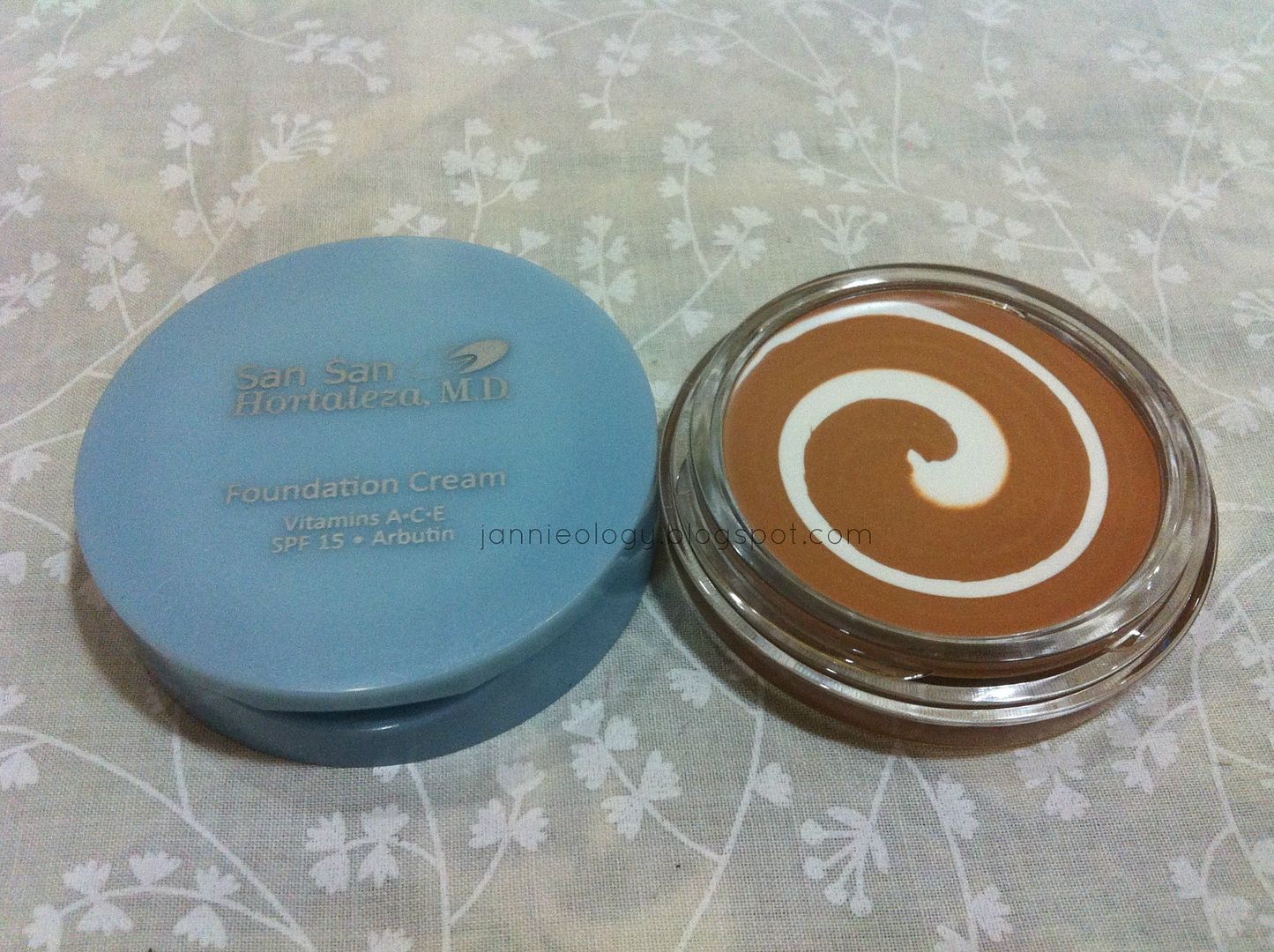 Love :
* Product Presentation - the cream with white swirls really did appeal to me. Another plus is the separation of the sponge-puff applicator from the actual product for hygienic purposes.
* Affordable & locally available. At P160 it really doesn't make a huge dent in your wallet plus you can just hit your local HBC store to purchase this product.
* Contains Vitamins (A,C&E), has SPF & contains Arbutin (a lightening agent!)
* Medium to Full coverage - depends on the number of layers you apply, but typically this is a non-heavy medium coverage foundation.
Hate :
* Comes in 1 shade only - sadly this comes in only 1 shade (hopefully they release more shades soon!) and for my NC30-35-40 skin tone this can be a hit or miss. Right now, at NC35 I can still manage to pull this off but I doubt if lighter skin tones will find that manageable.
* No oil control! - I have combination to oily skin type and when using this product, I definitely need extra help to keep the oiliness at bay!
Overall, I'd still use this product on myself & on clients who has a compatible skin tone & type. A bit of finishing powder should do the trick to help with my oil problem as well as to somehow balance the shade of this product.
DISCLOSURE :
Some products shown on this post were PR sample/s sent to me for review and/or use. All opinions are unbiased & my own. I am in no way affiliated with the brand/s mentioned.