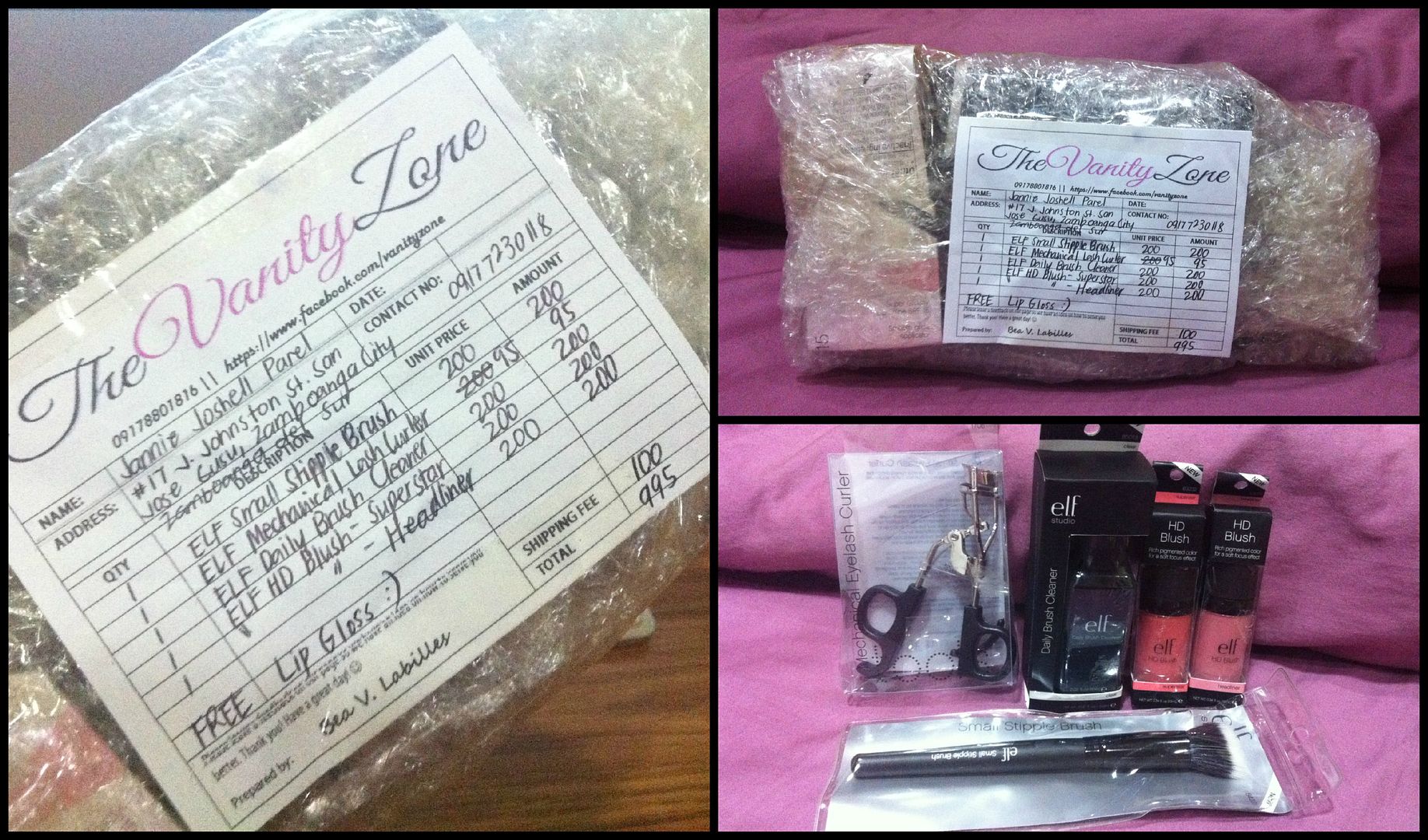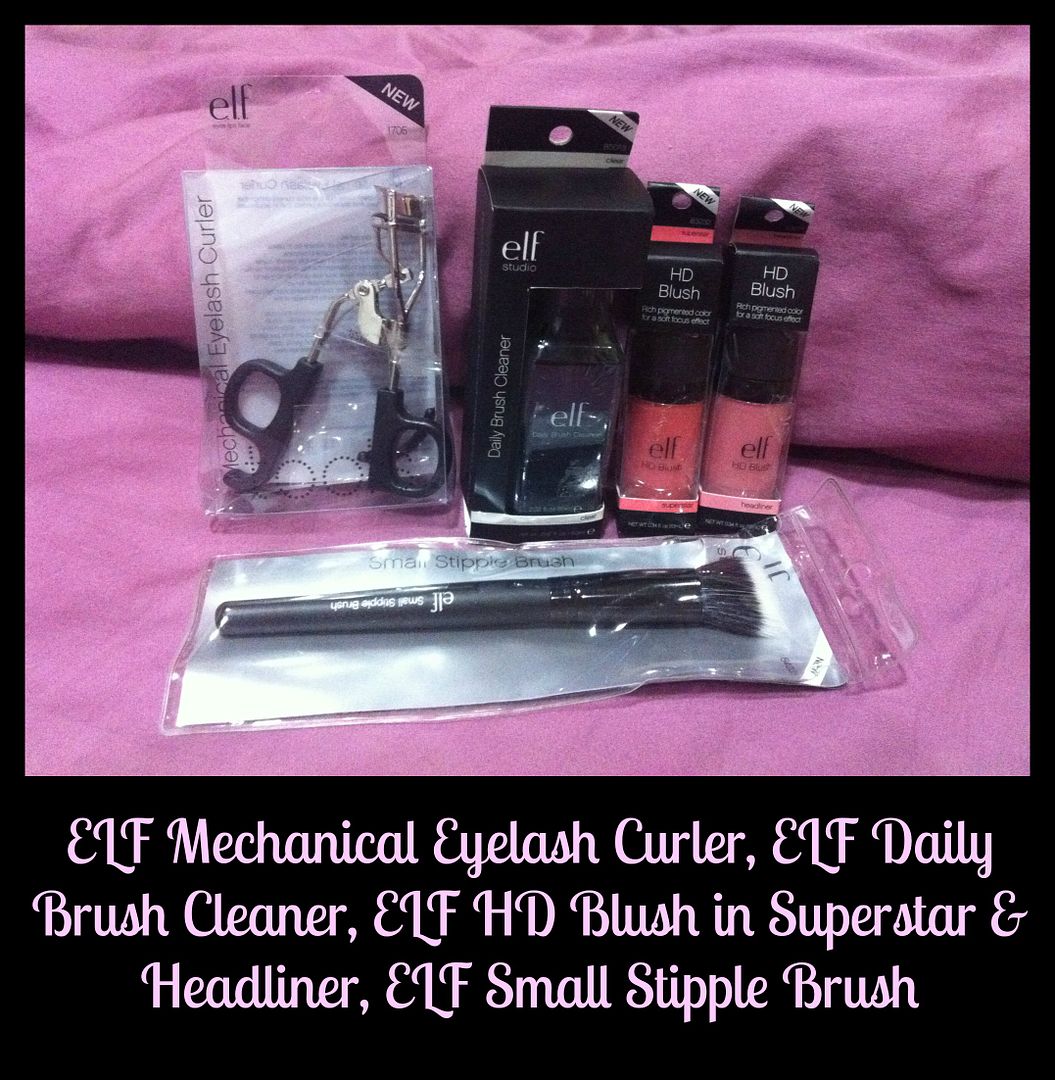 Where : The Vanity Zone
Mechanical Eyelash Curler P95
Daily Brush Cleaner P200
HD Blush P200
Small Stipple Brush P200
*not in photo - lipgloss freebie!*
A week ago I received my little haul from The Vanity Zone. I decided to get a few essentials since I had a little extra cash from my recent makeup jobs. I got a spare eyelash curler for my kit, a daily brush cleaner for spot cleaning my brushes, two HD blushes in a coral and a peach pink shade and lastly the small stipple brush that I plan to use when applying my HD blushes.
I'll be posting a review on the HD blushes soon.
In the mean time, don't forget to stop by The Vanity Zone to purchase your own US authentic makeup at a really affordable price!