A few days ago, specifically May 12, I turned 22 years old and celebrated that moment with close friends, family & my OR workmates. I just wanted to share the things I got for my 22nd birthday aside from a whole lot of love and support from the people who care about me...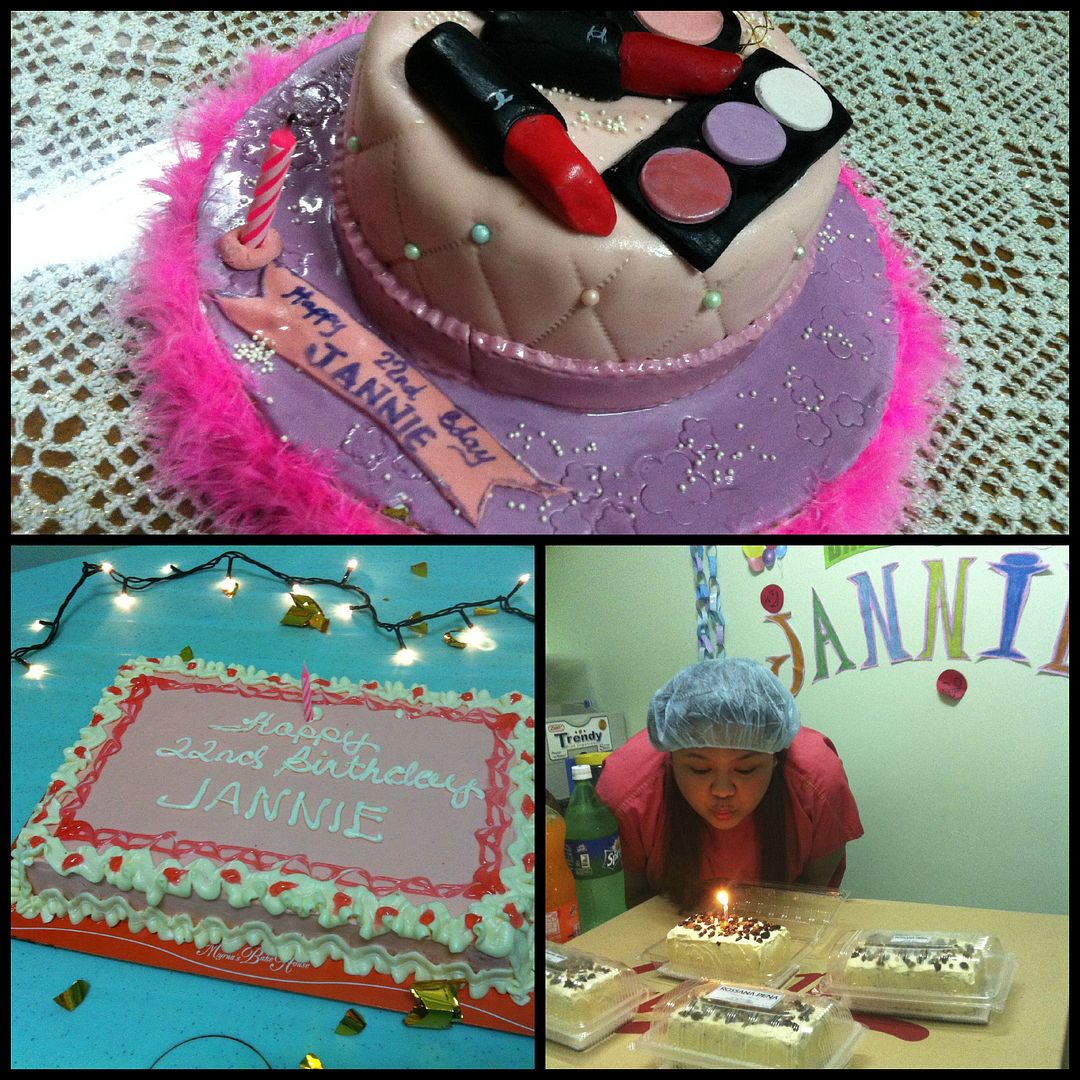 What's a birthday without cake? I ordered my makeup themed birthday cake (money from my folks!) from Sweet Sky Cakes & Confections for P808. The Myrna's Strawberry cake (lower left) is from my OR workmates and the banana loaves (lower right) were ordered by me from an OR workmate, Ate Krizia. Yes, we gobbled up a whole lot of cake on my birthday!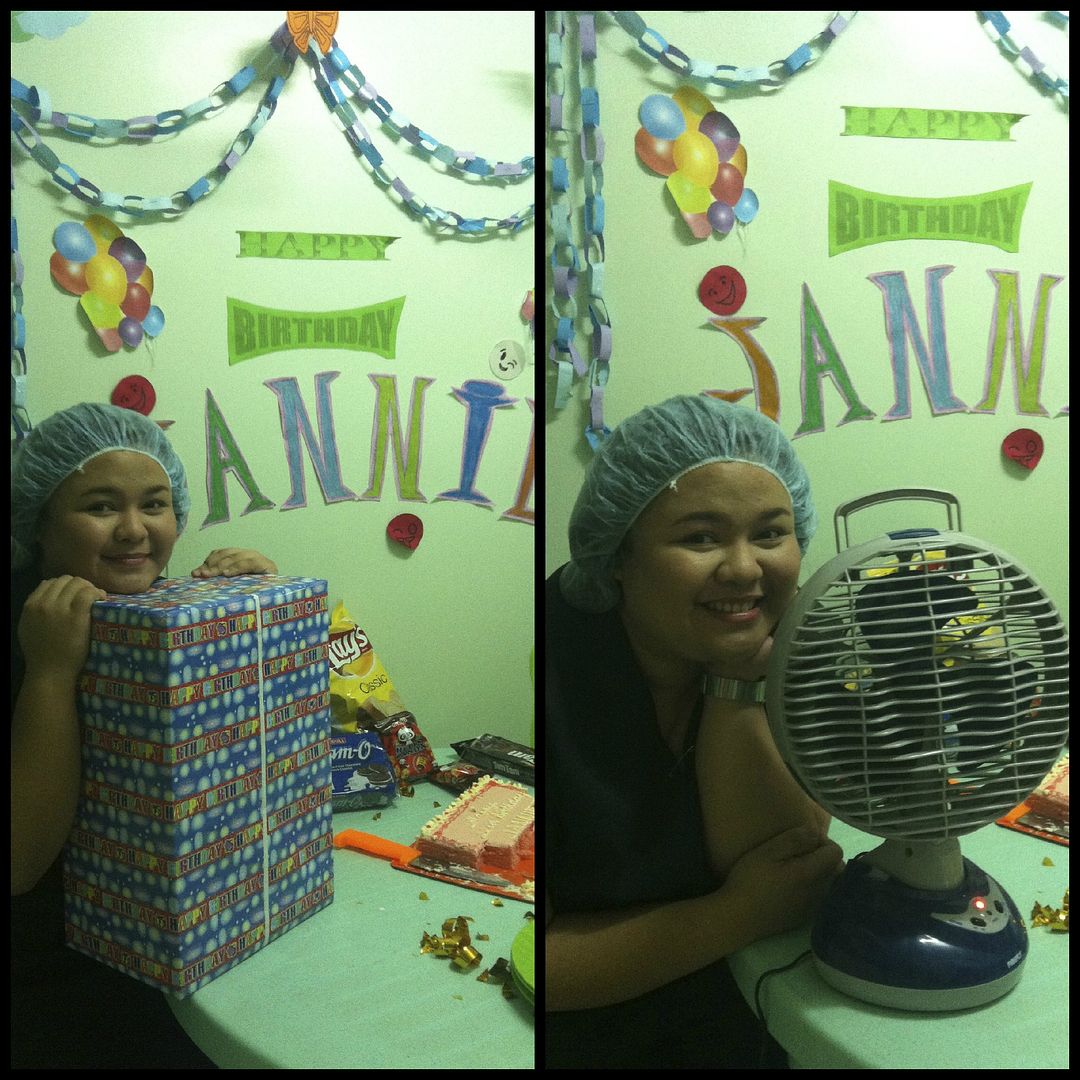 A rechargeable desk fan from my boyfriend. Cj knows how much of a hard time I have when the power blackouts hit so he got me this for my birthday. A lot of people said how weird it is and unromantic of him to get me a rechargeable desk fan but it is by far one of the BEST gifts I got because it's practical and will come in handy for all those hot stuffy nights without electricity.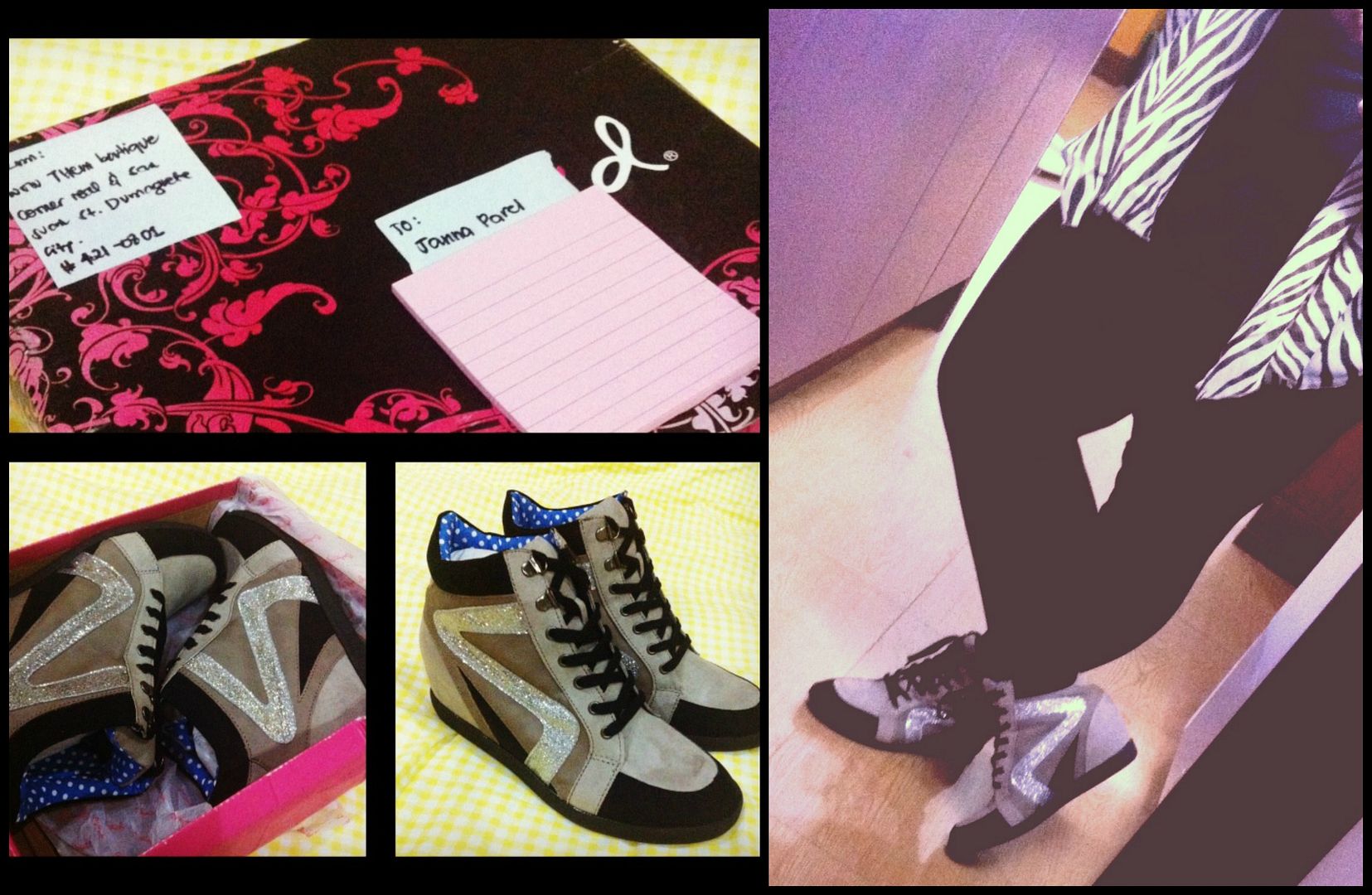 Wedge sneakers from Fancy Feet. I pre-ordered these babies last month.
I'm really happy with the fit and the added boost it gives to my lame height.
This cost me P2340 + shipping.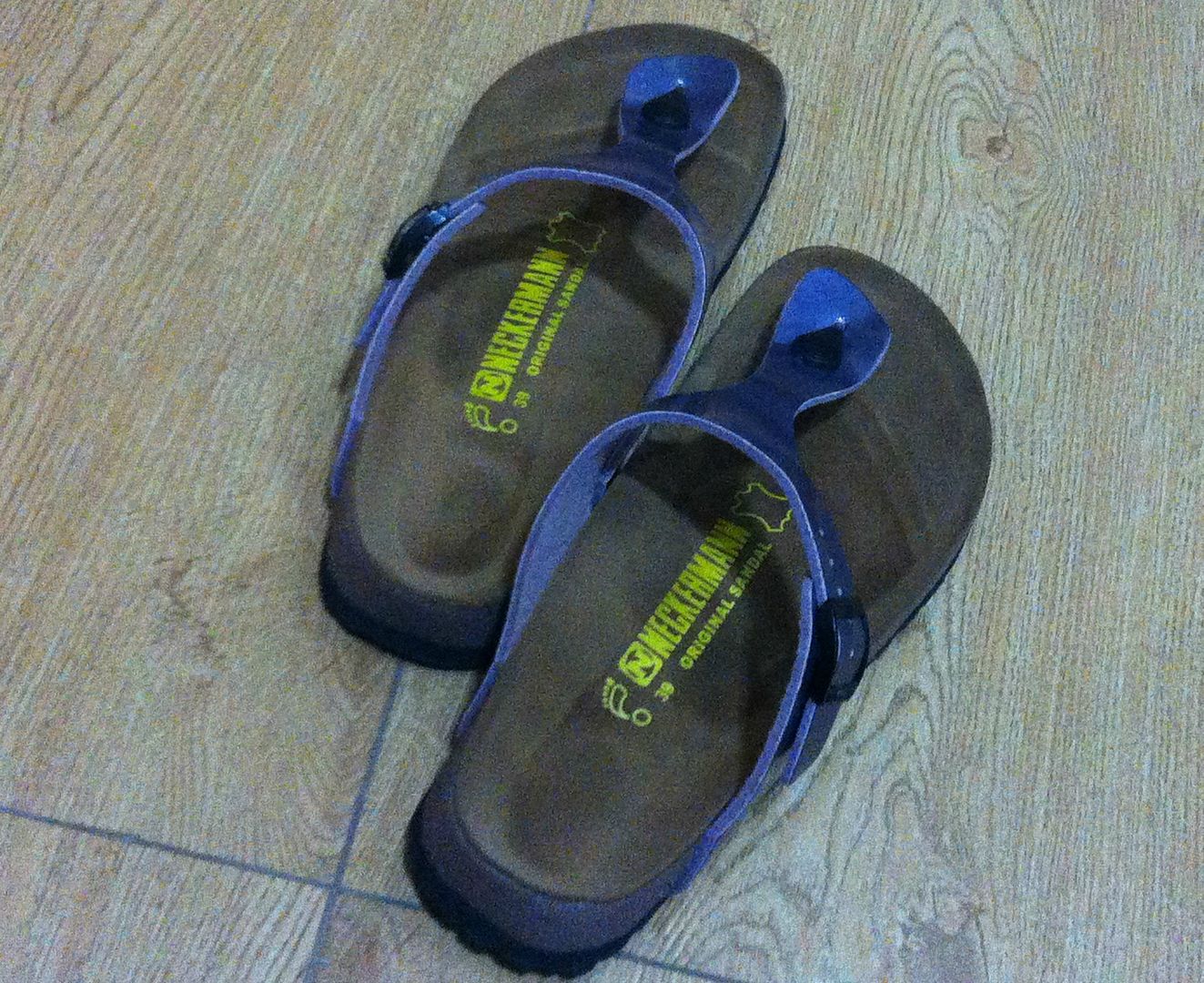 Another pair of Neckermann sandals from my folks. This time in a metallic purple color. These are really comfortable to walk in even if I'm extremely flat footed. I have this in brown as well!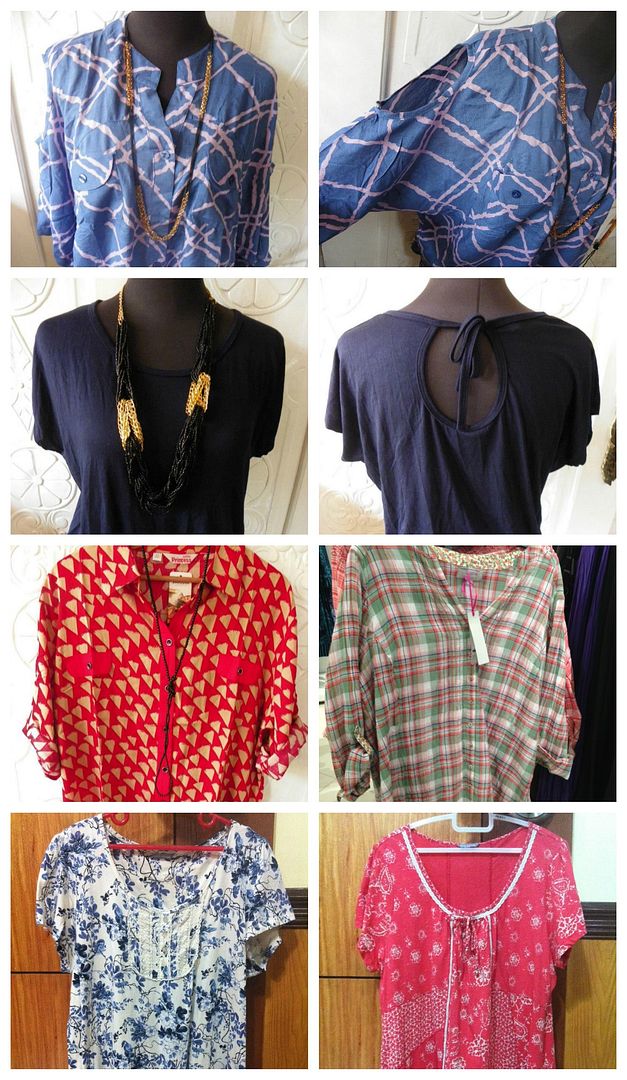 First three tops are the ones I ordered for myself from Miss Joanne Paralejas She sells plus size items that are affordable and fashionable! The last three tops are all from my awesome mum.
So lucky that she knows what I'm into.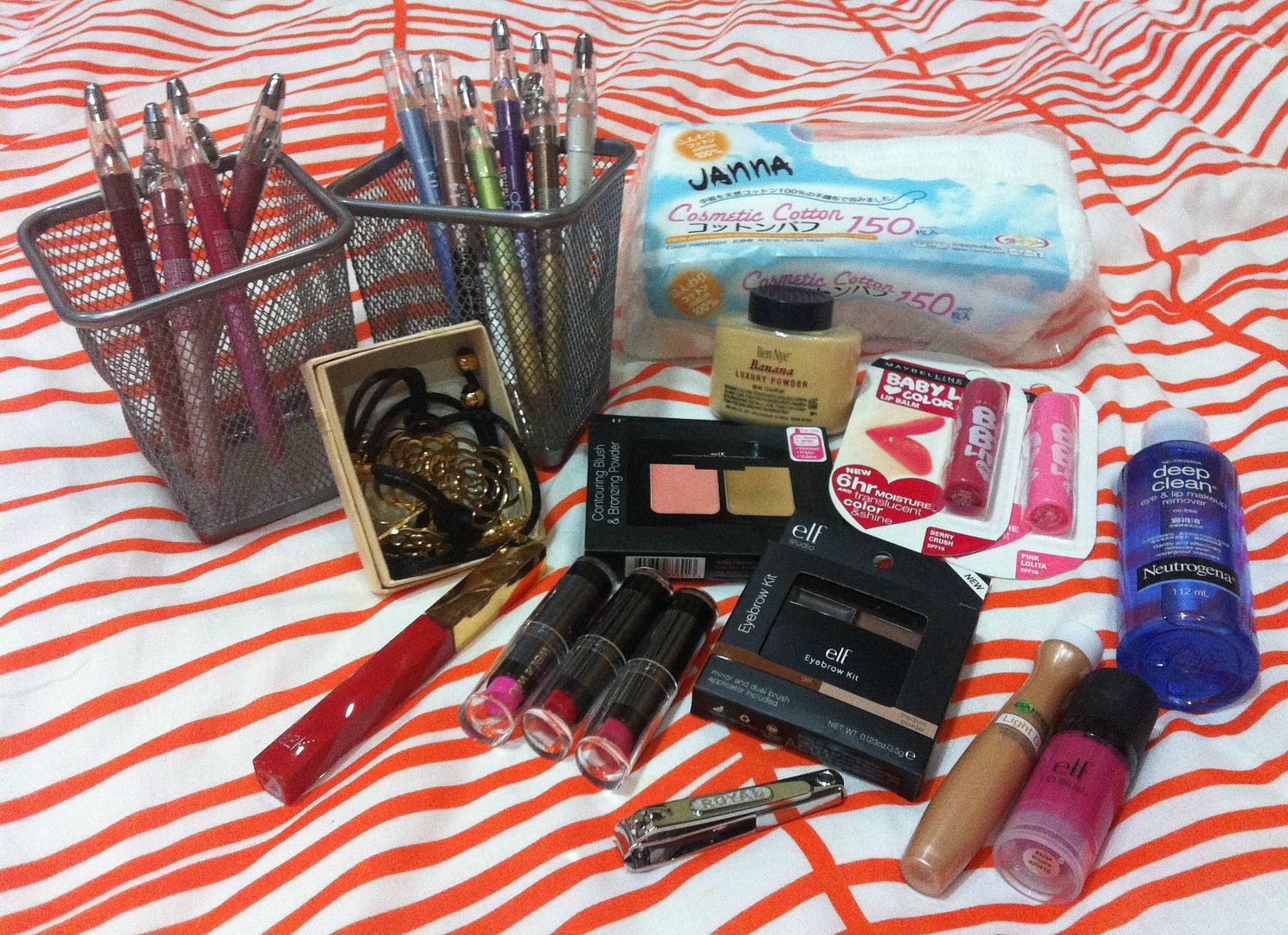 Assorted beauty products that I received from my mum, my close friend Shanne and some that I ordered from Beauty's Treasure, The Vanity Zone, The Primp Pad and Womanity.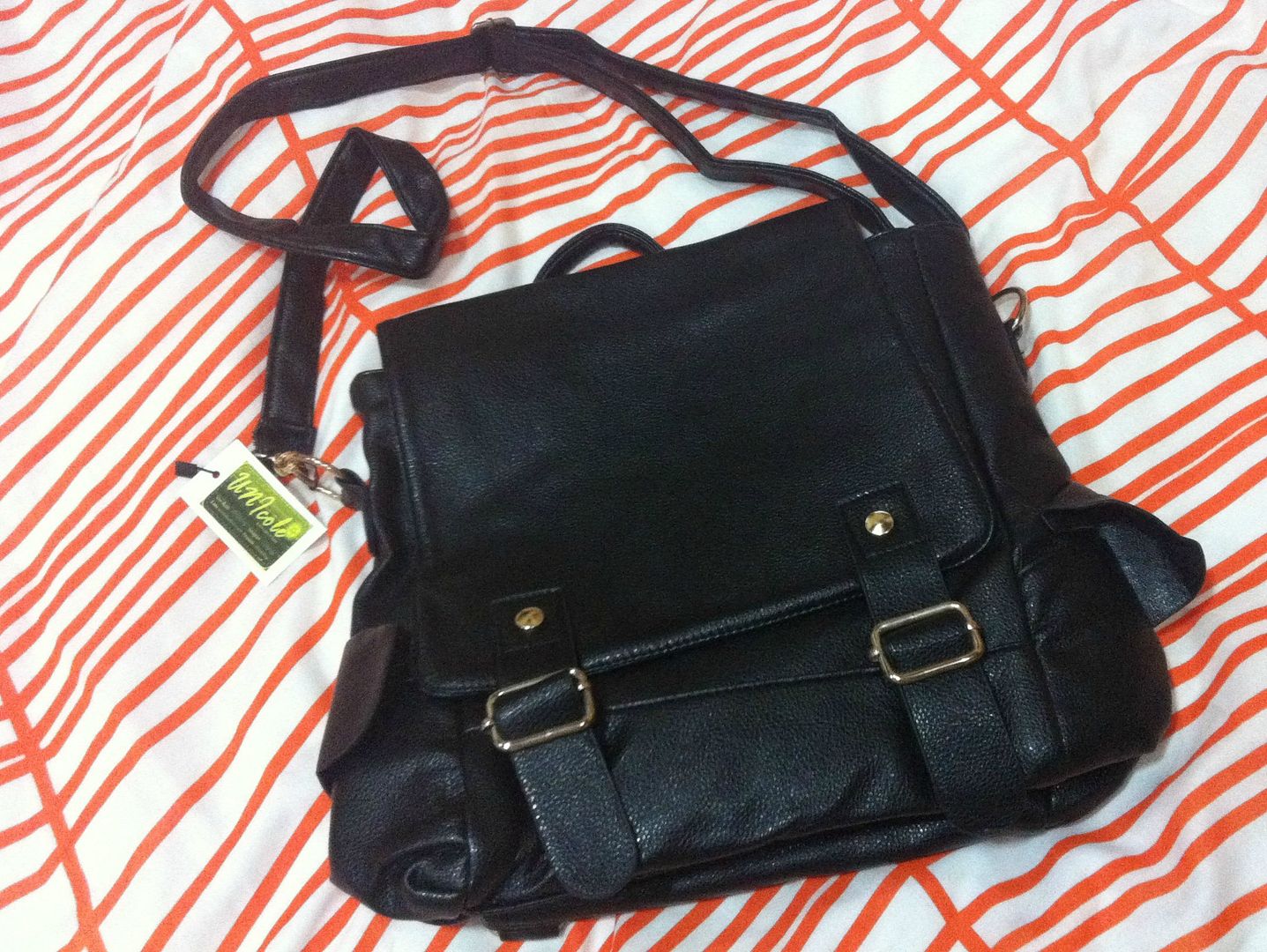 Last but not least, this really cool black faux leather 2-way bag from Unicole (Instagram). This cost P550 + shipping. It was my first time ordering from Miss Nicole and I must say that she is indeed a very understanding and accommodating seller. Check out her Instagram shop to see more of her
"UNICole" bags!
Aside from the stuff posted above, I also received cash and tons of food stuff like my favorite Tim Tams and Loacker wafers plus a box of my favorite tea! Indeed it was a very happy birthday. I'm so thankful that the Lord has blessed me so much. Hope you guys enjoyed reading this post. Catch you on the next one!