As promised in my previous post, here's another giveaway in celebration of me turning 22 (last May12!). My love for makeup will be eternal so I'm really happy to share this makeup themed giveaway but first I'd like to talk a bit more about my lovely sponsor...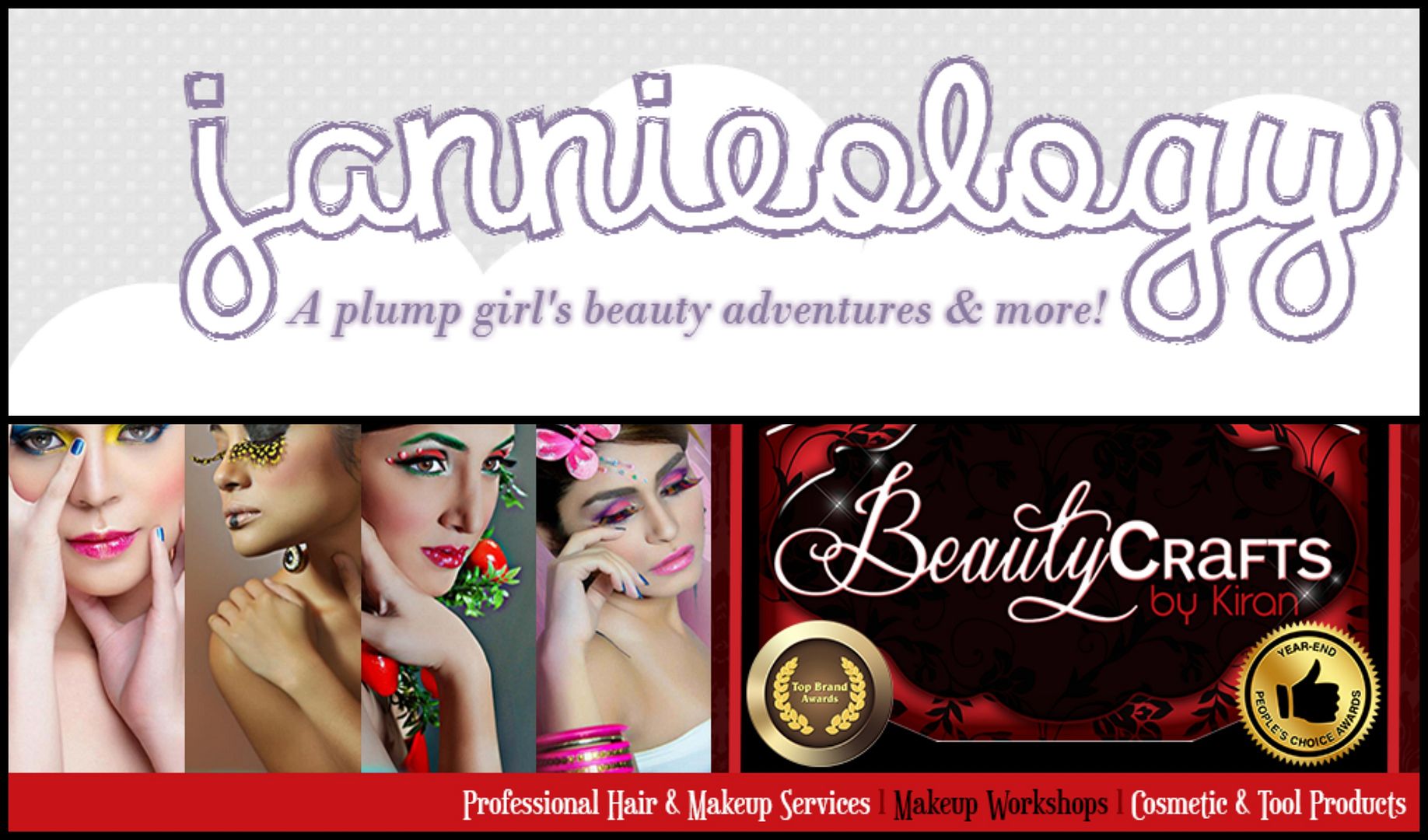 "Beauty Crafts by Kiran is founded by Kimberly Ann also known as "Kim" or "Kiran" which means sun rays in Hindi. Kiran is her screen name as a makeup artist, an award-winning makeup artist and airbrush specialist.
Kiran finished her professional airbrush course at Make Up For Ever Academy, Singapore and pro makeup artistry course at Maquillage Professionel (supported by Makeup For Ever, Paris) spe

cializing in facial beauty, high fashion, bridal and photography makeup. She is a certified hairstylist too, having finished her training in David's Salon Academy and a member of Philippine Make-Up Artists Association (PMUAA).
At present, she is now an instructor at Golden Success Aviation School in Manila for flight attendant trainees on their beauty class, makeup instructor at Infoguide Training Center located at Ortigas and instructor at her own makeup studio located in Makati. She's also the brand developer of BCK Cosmetics & Tools and a freelance makeup artist specializing in weddings, photoshoots, events, tv ads and more."
Below are only some of her amazing work. Visit the official Facebook page to check out more!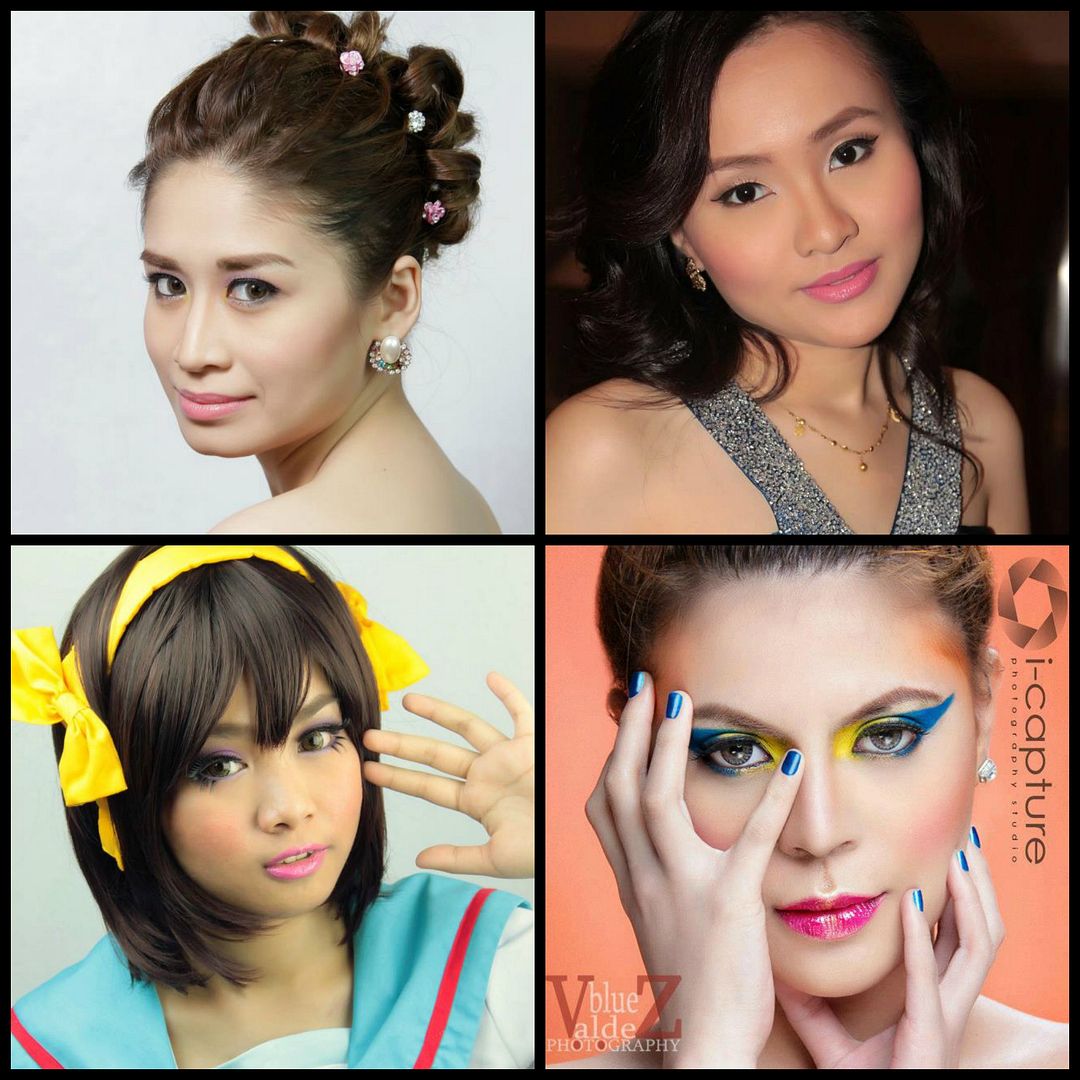 She even has workshops for those makeup enthusiasts like me! Below is a copy of the June workshops.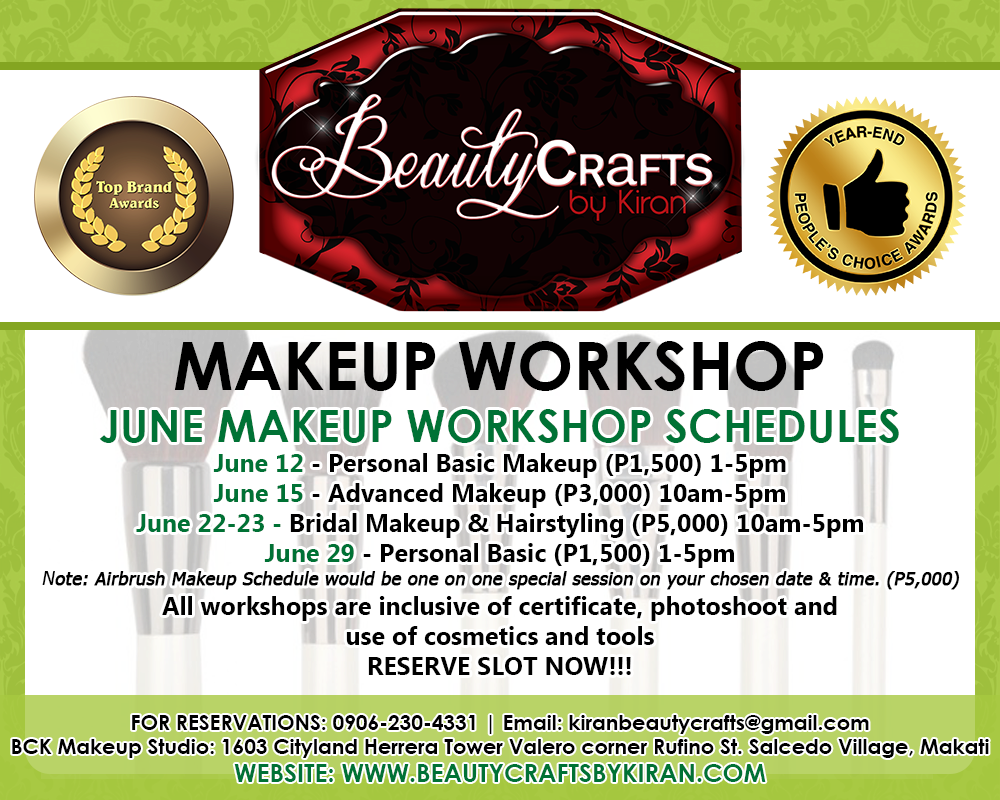 Now onto everyone's favorite part. The actual giveaway!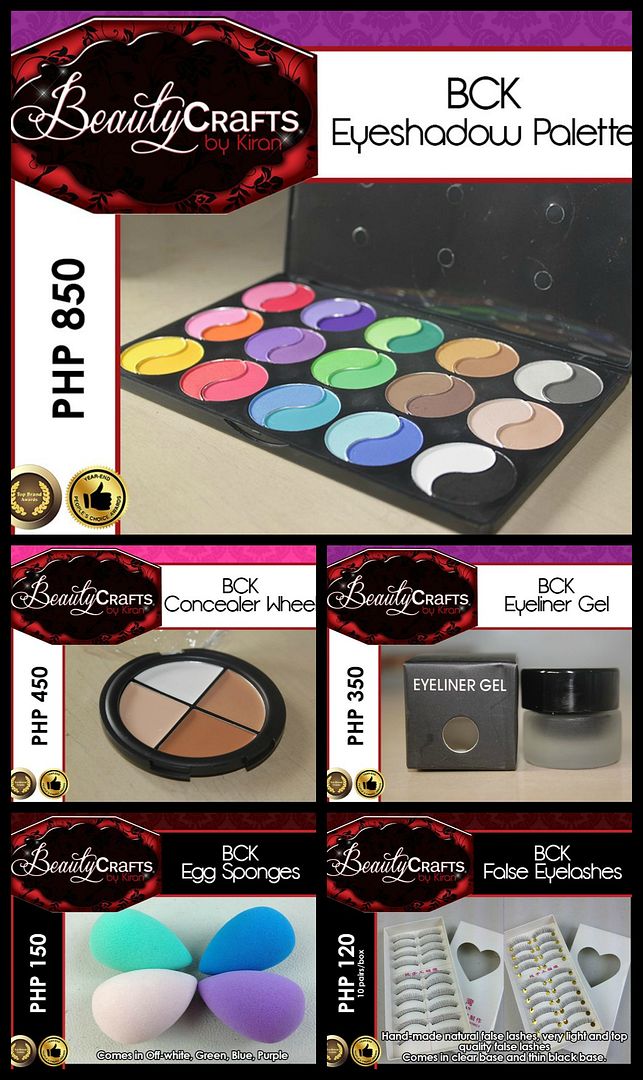 There will be one (1) lucky Philippine based winner who will be taking this loot home with her/him! Below are bigger photos for your viewing pleasure...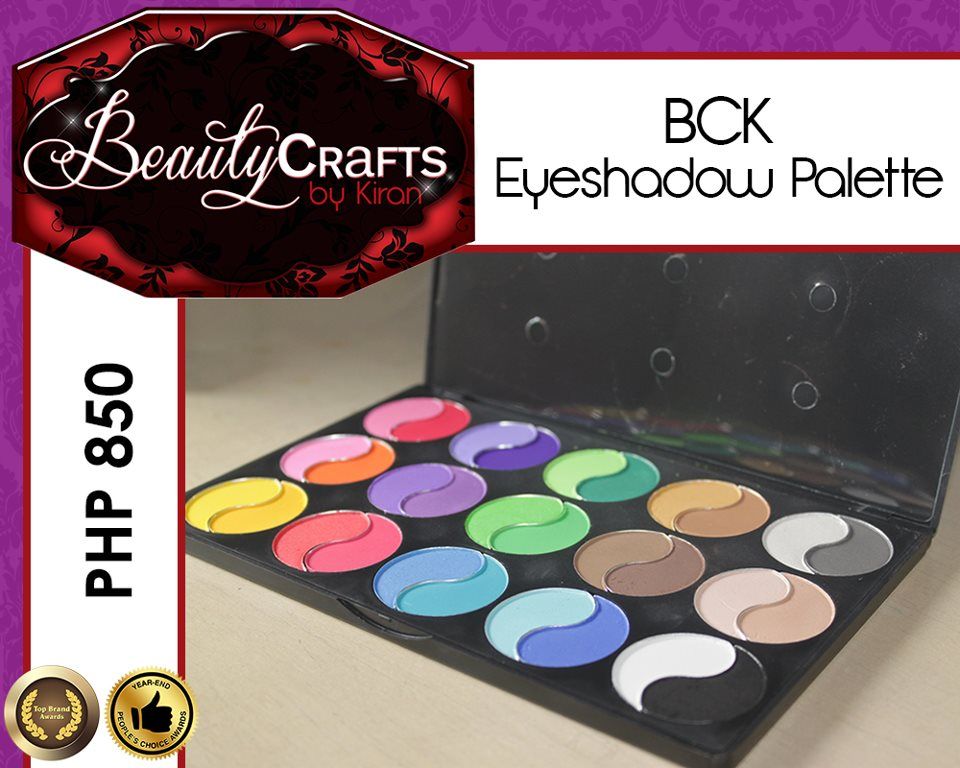 1 BCK Eyeshadow Palette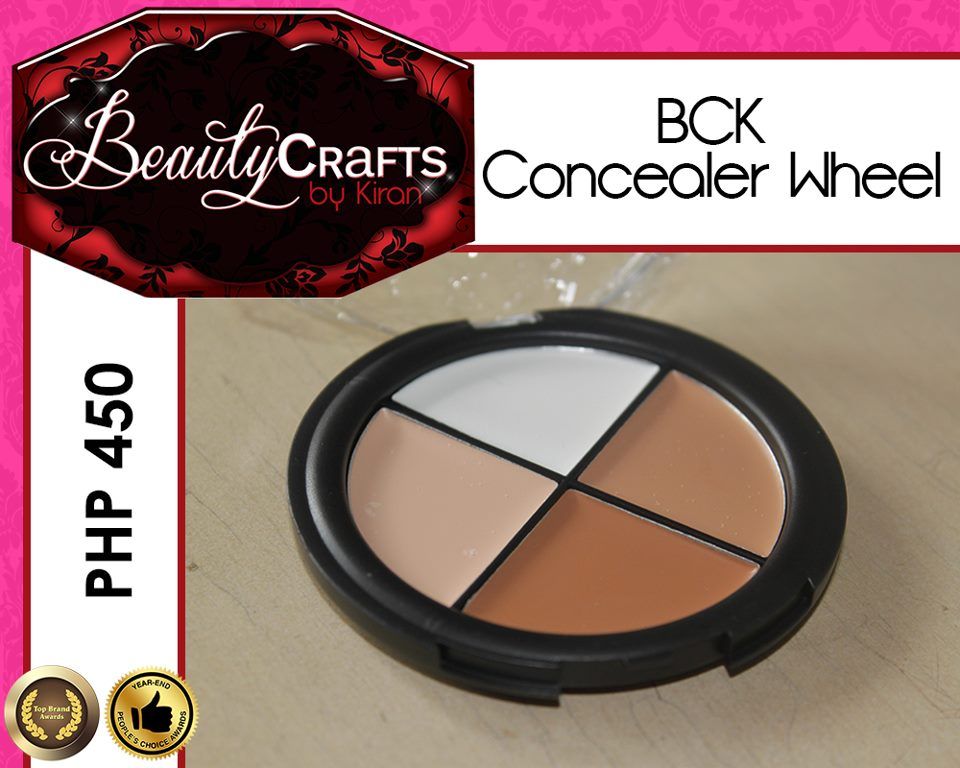 1 BCK Concealer Wheel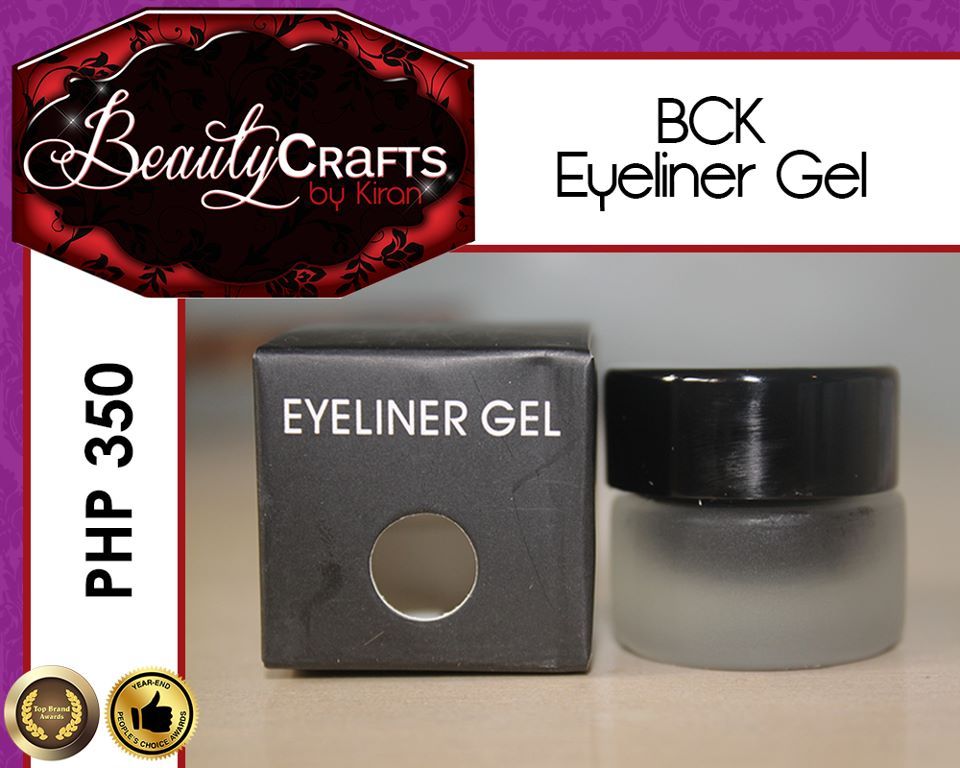 1 BCK Black Gel Eyeliner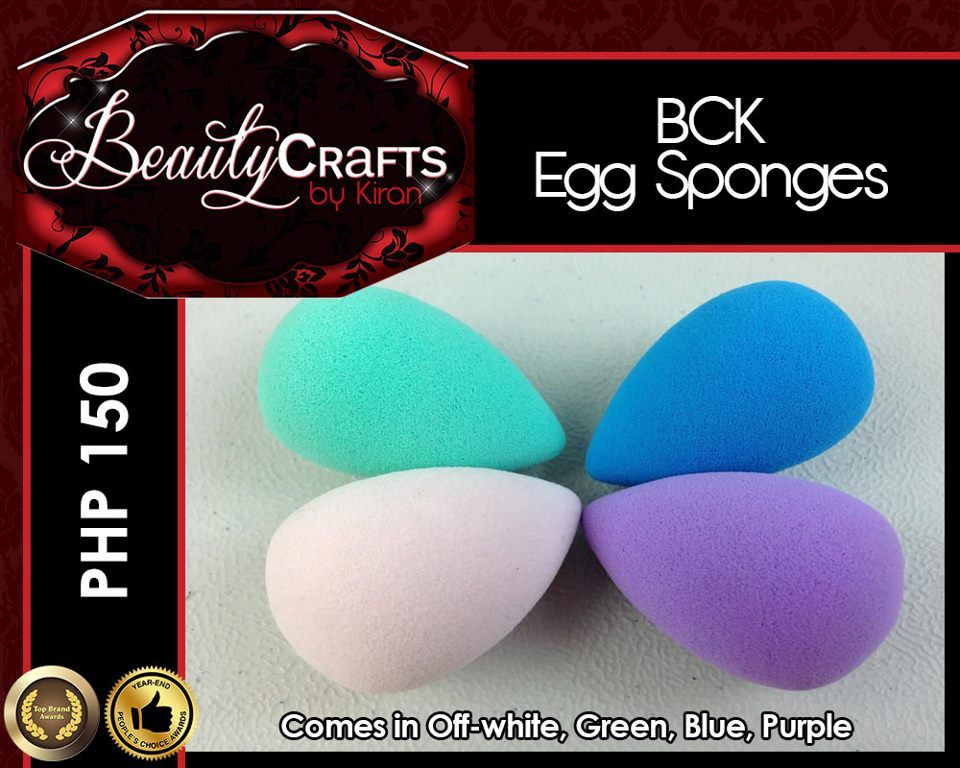 1 BCK Egg Sponge in Teal Green ONLY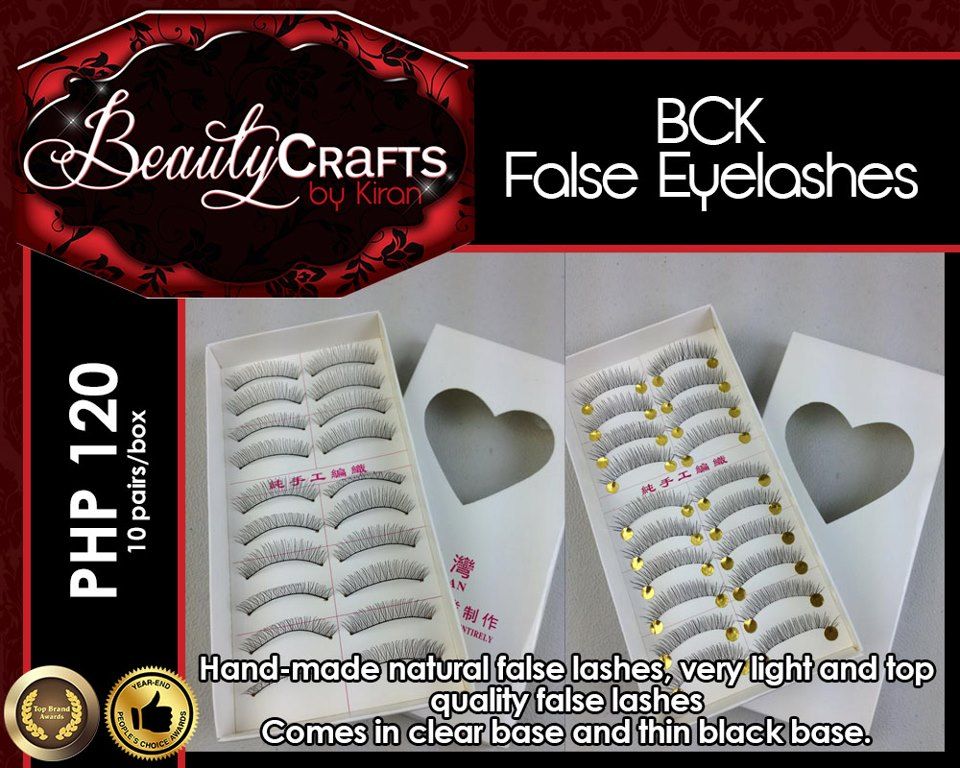 1 BCK box of false lashes (10 pairs!)
Indeed a great loot, right?! So what do you have to do to be able to get a chance at winning? Check out the rafflecopter application below and do all the mandatory mechanics to win!
a Rafflecopter giveaway
NOTAC : Giveaway will run starting today (05-15-13) till June 15, 2013. Winner will be announced shortly after. This giveaway is open to Philippine based readers only and is open to girls/guys who are 18 years old and above. If you are a minor, and you win, I will require you to send me a scanned permission letter from your parents that it is okay for them to give me your shipping address so I can ship the items to you... Good luck everyone and enjoy!