I first heard about this product from Shebbychic & TheProjectAwesome. I've been trying hard to not purchase this because I'm not a huge fan of lip tints but so many people have been giving positive feedback that I finally hopped on the bandwagon and placed in an order for the Mistine Magic Secret Lip Tint in Cherry.
Product Details:
What : Mistine Magic Secret - dual ended lip balm & tint
Strawberry scented
Made in Thailand
Where : The Mestiza Hub
Price : P250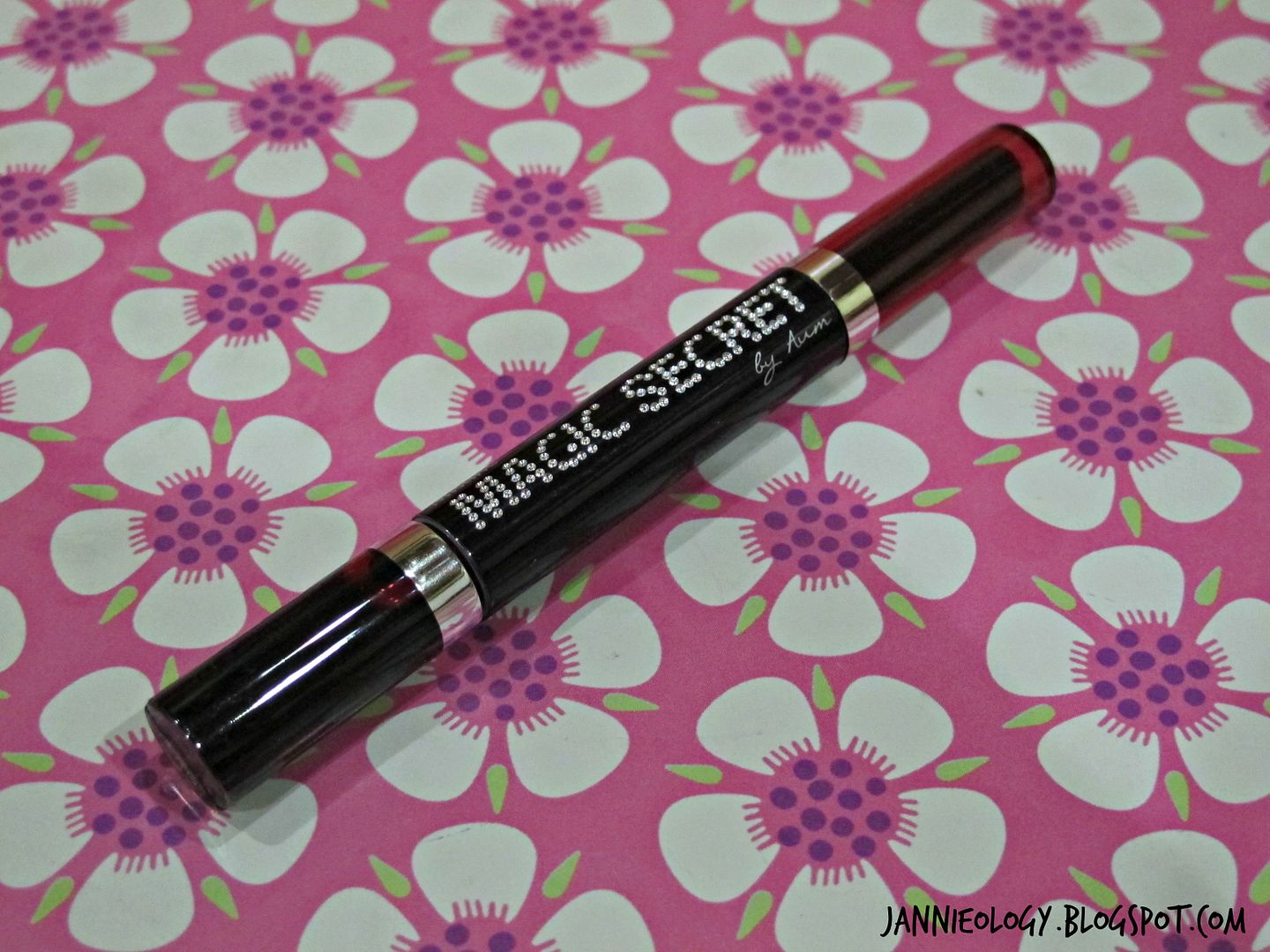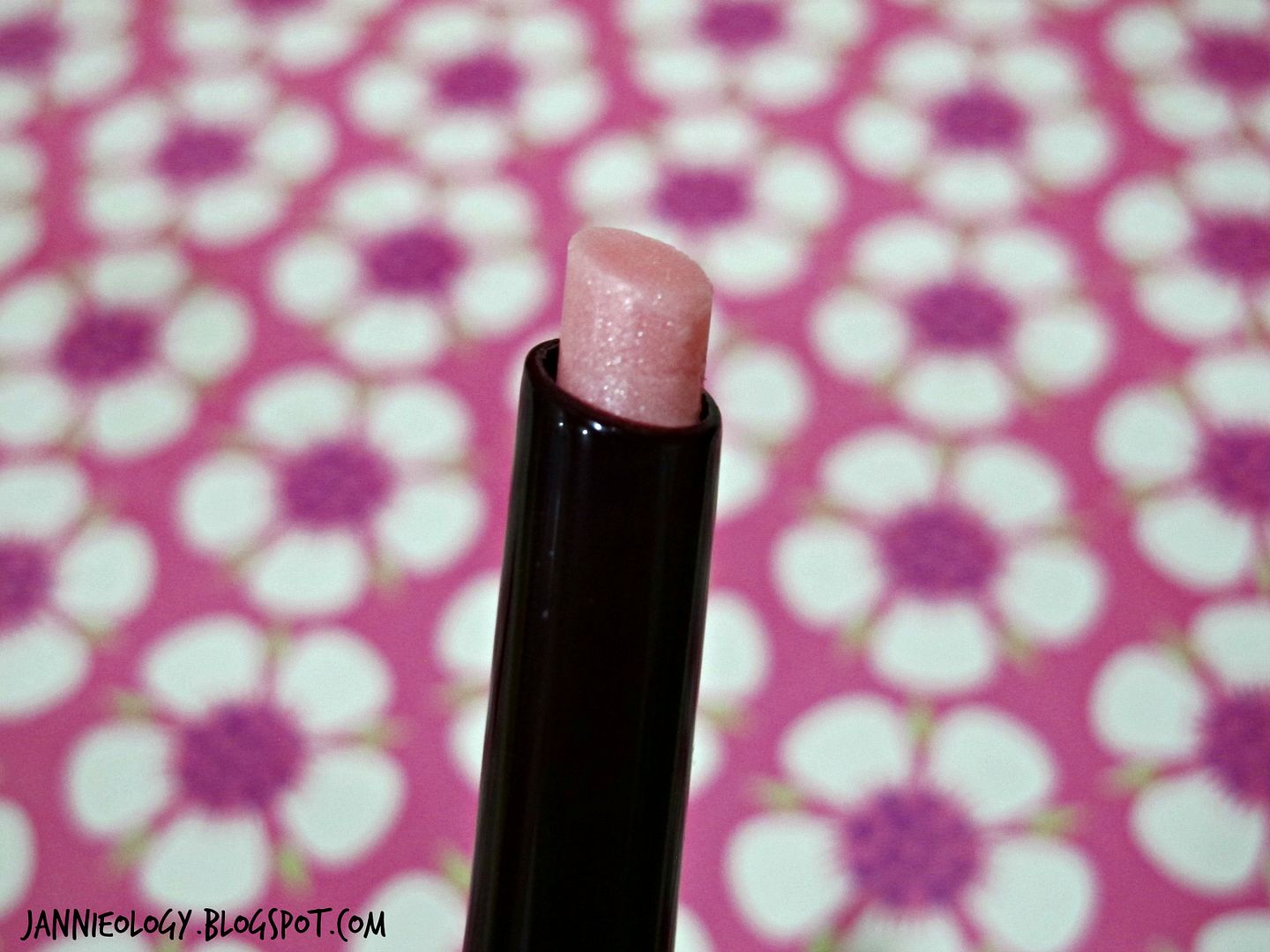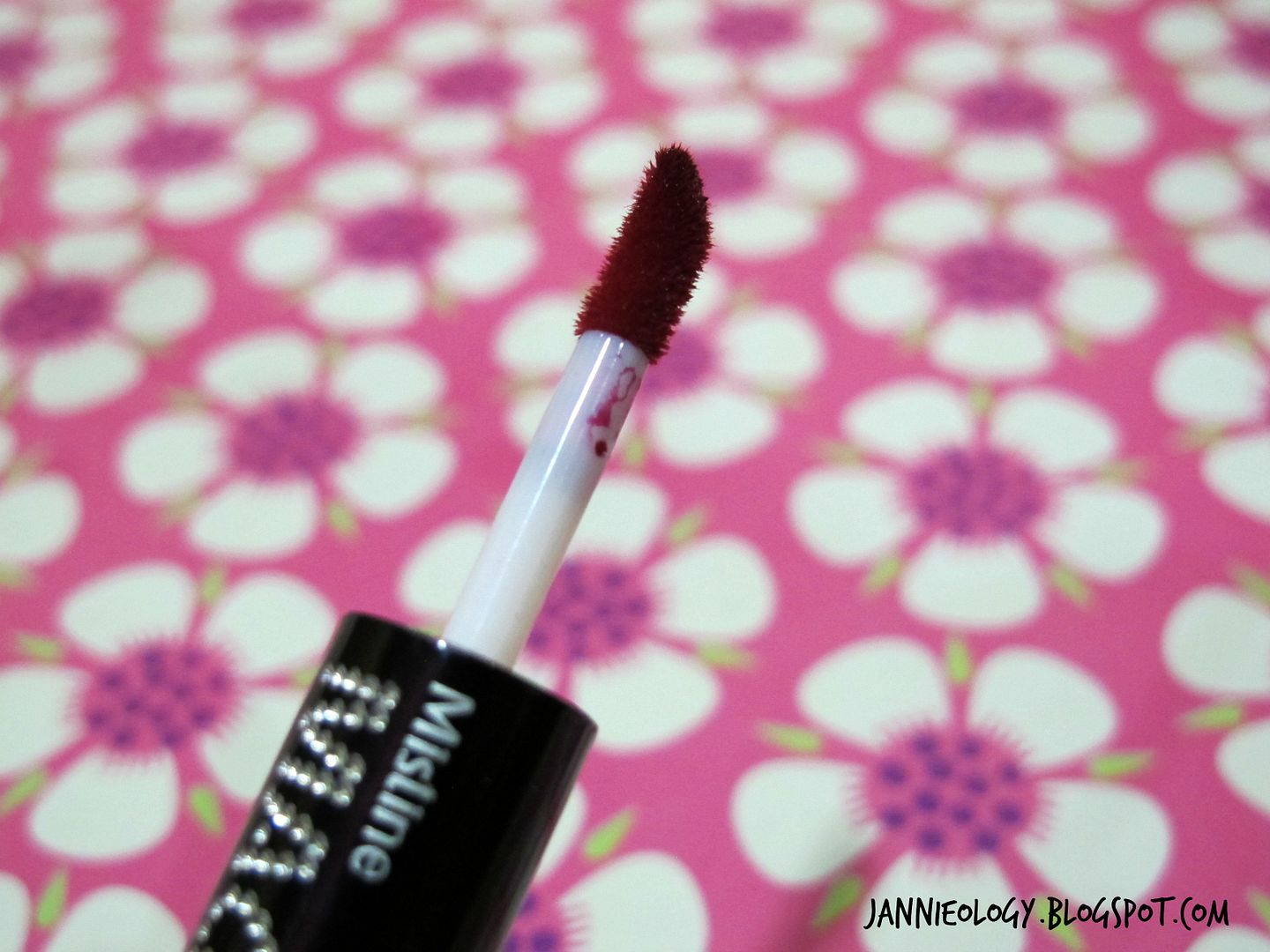 What I like (balm end):
It's strawberry scented.
It's moisturizing.
It applies beautifully without tugging on my lips.
It adds a nice sheen when applied as a top coat on the lip tint.
What I don't like (balm end):
If worn alone, it makes your lips look glittery.
You'll have to reapply if you want the moisturized feeling to last all day.
Multiple layers on the balm will alter the true color of the lip tint.
What I like (tint end):
Multi-purpose. I've tried it on both my lips & cheeks!
Gives that healthy "bitten" pinky-red look to your lips.
Light weight formula.
Easy to apply thanks to the doe-foot applicator.
Long lasting.
Buildable intensity (color wise).
What I don't like (tint end):
Dries fast, so you have to work fast during application.
Can be a bit drying when used without the balm.
Tricky to blend out or remove if you make a mistake. *Tip: Have a cotton bud dipped in makeup remover ready
Overall:
At P250, this is a pretty affordable 2-in-1 product. When both ends are used, the effect is a moisturizing long lasting lip tint that brightens up my face. It doesn't settle on my lip lines or emphasize any dry patches and there isn't any smudging once the tint has set. I'm very impressed with this product & would recommend this to my friends.
*Tip: If you don't like the "fine glittery" balm end, you can substitute it with your favorite clear lip balm like I do sometimes.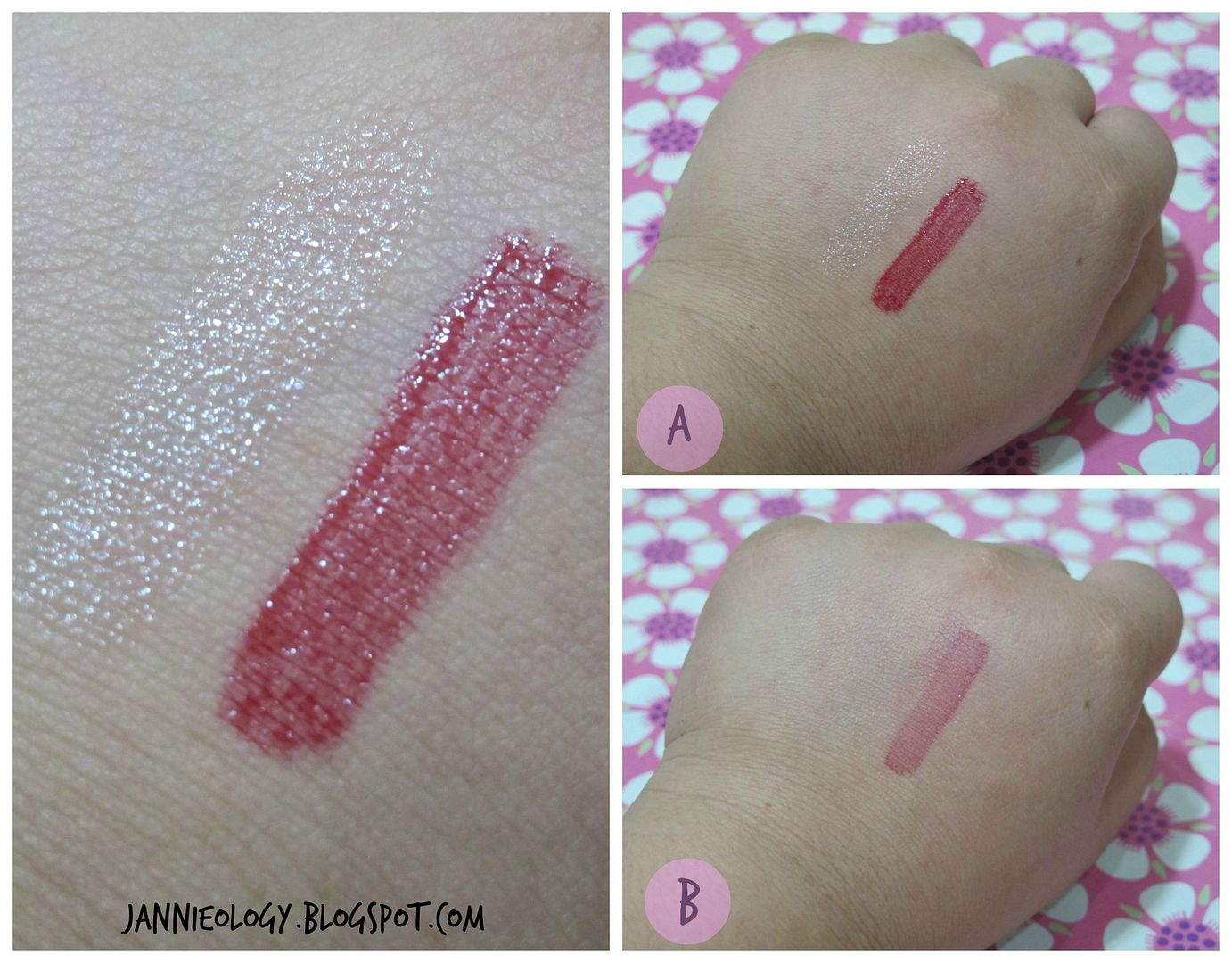 A : Two coats
B : Rubbed after 3 minutes