Makeup is a big part of who I am. I think everyone in my life knows that. I put on makeup even when I don't have anywhere to go just because I'm bored or I'm feeling "adventurous". Going out of town is no excuse for me to not put on makeup and though it can be a hassle to bring a lot of makeup products and brushes during trips, I've picked out the "essentials".
In this post I'll be sharing my essential makeup brushes that I pack up for trips. I have a mix of face and eye brushes that don't really take up a lot of space and make my life easier when it comes to makeup application. I'll be sharing my essential makeup for trips on a different post...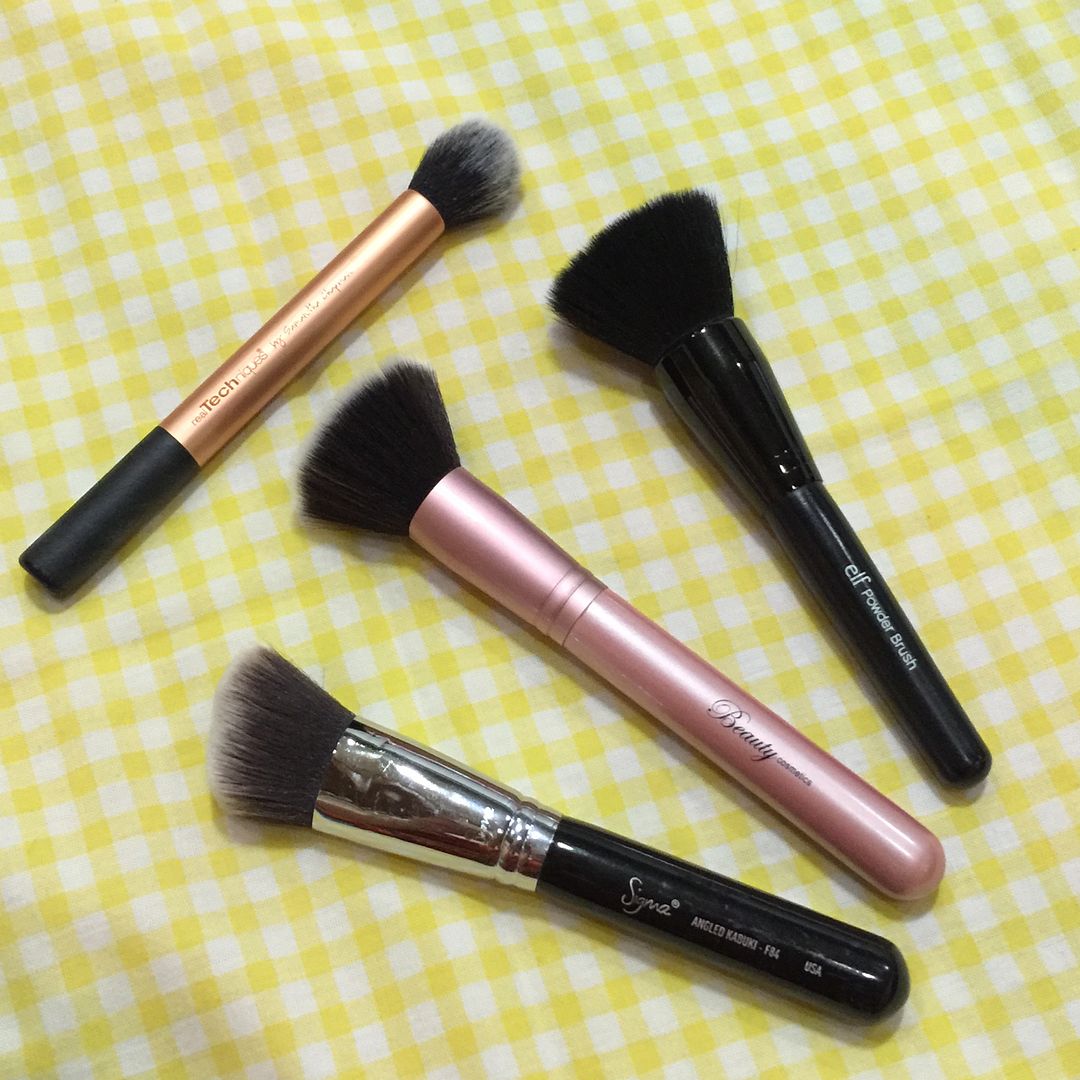 I have 4 face brushes that I take along on trips. First I take the Sigma Angled Kabuki brush (F84). This brush serves as my overall foundation brush and I also use the tip for under eye concealer application. I also take my favorite Beauty Cosmetics flat top brush in pink. I've had this brush for about 2 years and it's served me well. I use this to apply my setting or pressed powder. I also take my ELF powder brush because this is the brush I use to apply my blush and sometimes also my bronzer. Lastly I take my Real Techniques setting brush in orange. This lil one takes care of all my contouring needs. Sometimes I also use it to set my under eye concealer.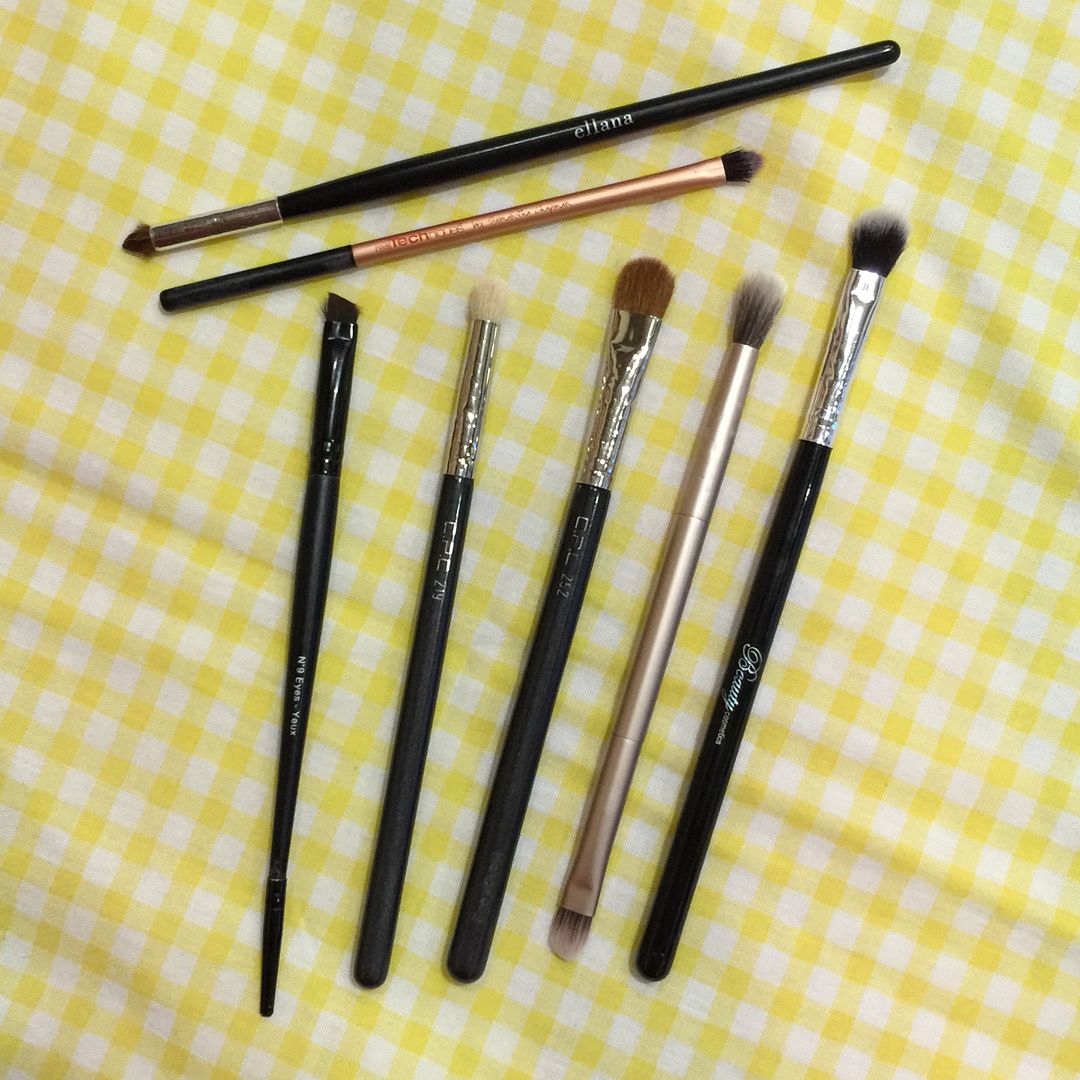 Now let's talk about eye brushes. I need quite a lot as each brush has its own use. Since I have a large enough travel makeup kit, I'll be bringing along 7 brushes. On the top most are my Ellana detailer brush for smudging out my eyeliner or a shadow on my bottom lash & Real Techniques detailer brush which I use as a lip brush because its shape gives me much more control when I apply lipstick. Next I have my Marrionnaud double end brush for my brows (sadly the spoil end had gone *poof!*). I also have my CPC 219 pencil brush for a more controlled crease color application and my CPC 253 large shader brush for easy lid color application. My last two brushes are the Urban Decay double ended brush which came with my Naked 2 palette and the Beauty Cosmetics fluffy blending brush which helps me blend my shadows to perfection!
That's it for the brushes that I'll be bringing with me... My next post will be about the skincare & makeup products that I'll be bringing along so watch out for it!
Quick question... Do you have any of the brushes above? If yes, which ones? If no, which ones would you like to try out? *smiles*