I'm not a very big eyeliner fan. I've had a couple of misses with eyeliner products and that's probably why I tend to stay away from products like that. I'm very big on the no eyeliner look and on the occasions where I do need to put on eyeliner to actually complete the look, I always go for a smoked out hazy effect using a really deep matte black eyeshadow...BUT (yes, capital letters for emphasis) recently a product has caught my eye so much that I just had to try it our for myself.
The L.A. Girl Gel Liner kit has quickly become a cult favorite among makeup artists, beauty bloggers & beauty enthusiasts alike and I've heard (and read) a lot of good things about this product. I got my own kit a few months ago and I'm finally ready for a review.
What : L.A. Girl Gel Liner Kit (with bonus liner brush!)
Where : I purchased mine from @prinsesitasarahcosmetics on IG but I'm also selling this product at Unicorn Delight!
Price : P250 at @prinsesitasarahcosmetics, P200 at Unicorn Delight (Pre-Order!)
What L.A. Girl says about this product:
"This gel liner has a rich and creamy water resistant formula that glides on smooth without smearing or smudging for long lasting, all day wear. Professional fine eyeliner brush expertly defines eyes to create that ideal smokey or dramatic look effortlessly."
The kit is available in 3 choices - very black, dark brown & brown. I obviously chose black because on the rare occasions that I wear eyeliner I always opt for black. I've heard of some people purchasing the dark brown & brown variants to use as a brow product. You can check out MicMics Corner for a review on how it worked for her!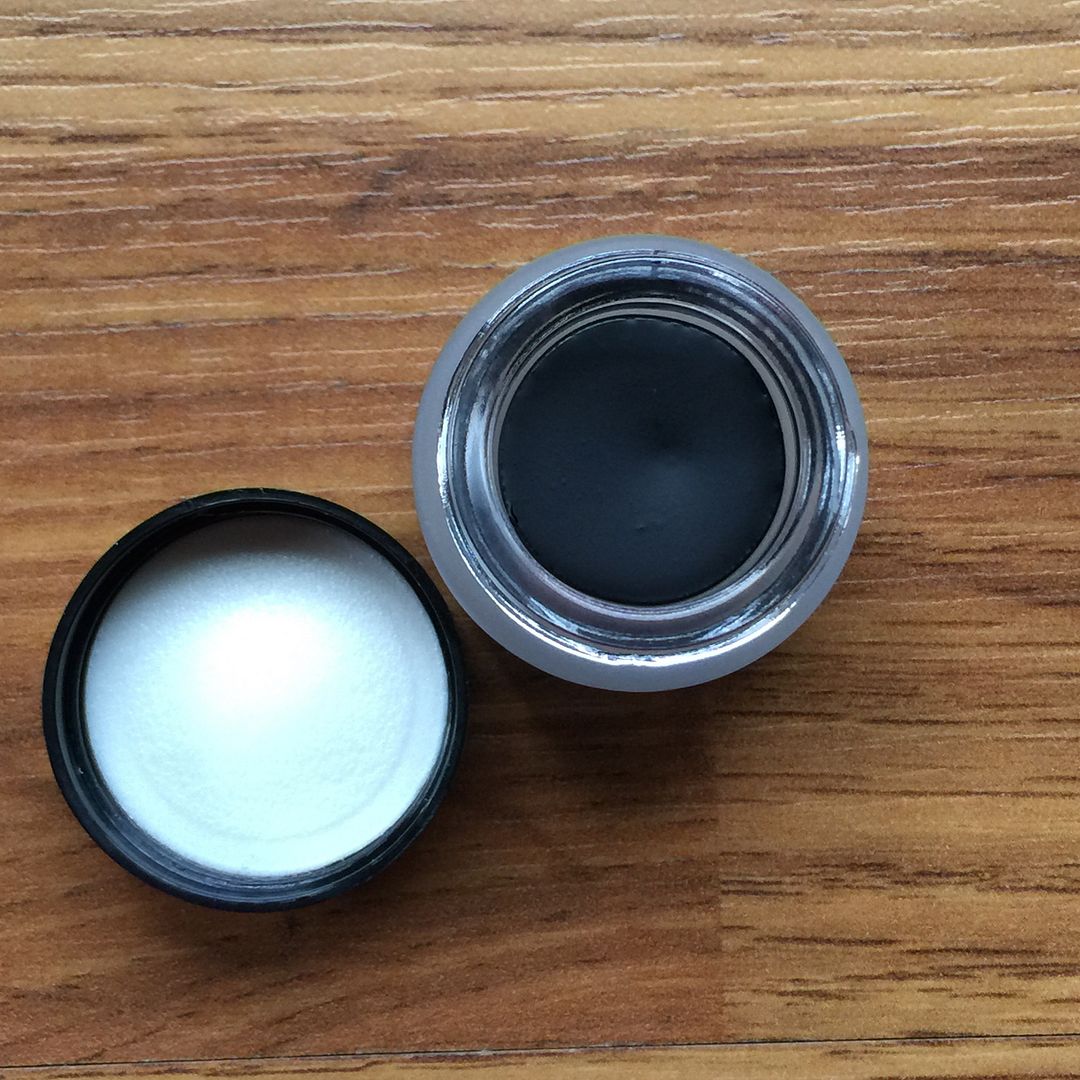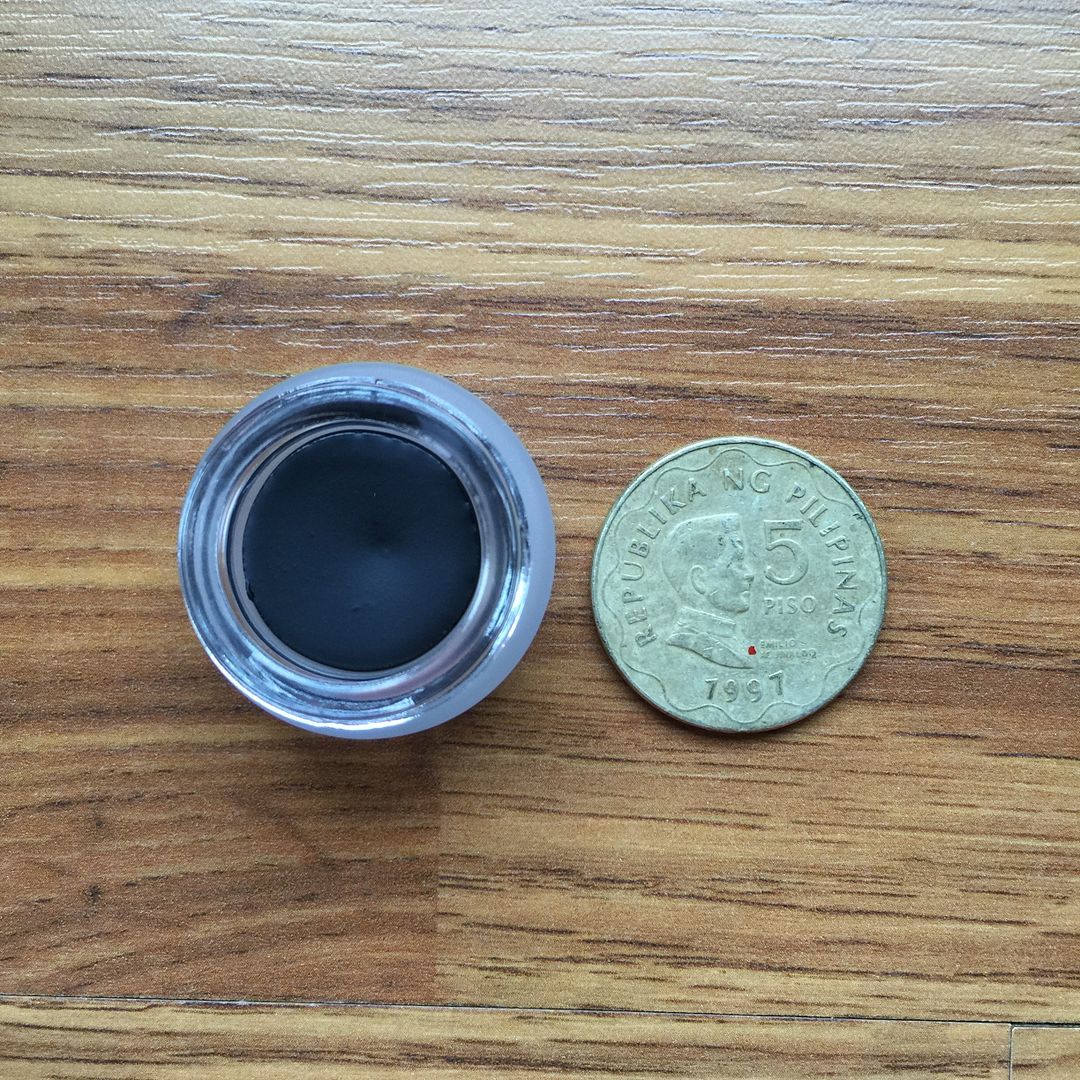 To be honest, I was a bit disappointed when I took this photo. I realized how tiny the pot actually is in real life compared to other gel liner pots I've seen up close... But I told myself not to judge too quickly. I'm glad I didn't because I ended up liking this product a lot.
The product itself is housed inside the frosted jar with a black plastic screw top. It doesn't look or feel cheap at all but I'm not so sure how sturdy the glass-like material of the packaging is so I'd be careful when bringing this product on trips.
The kit also comes with a synthetic bristled applicator brush which I actually like as well. It's the right stiffness and the bristles are packed in a way that makes it really easy to use this brush to line my eyes! The tip is really thin enough to create sharp and straight edges!
What I Like :
> Affordable.
> Available in 3 different shades, you're bound to find a shade that will work for you & your needs!
> Packaging isn't cheap looking.
> A complete list of ingredients and shelf life is printed on the product's box.
> The brush included is actually useful!
> Highly pigmented product, a little goes a long way.
> Creamy in consistency, hence no "tugging" when I apply this on my eyes.
> Multi tasking product. I've tried this as an eyeliner as well as a shadow base for deep smokey eyes.
> Long lasting especially when allowed to thoroughly dry and when set with a black eyeshadow.
What I Didn't Like :
> Only available online as this has yet to be available in Zamboanga department stores.
> Can start fading and smudging a bit towards the 5 hour mark on my oily lids that's why I make sure to set this product.
Check out some looks I created and used this product to do my eyeliner!