If you've been a long time reader of my blog, you'll know by now that I love lip products and that I tend to hoard them especially matte lipsticks & liners. I've been seeing so much of the MeNow Kiss Proof Soft Lipsticks on beauty blogs, beauty vlogs and online shops so naturally I just had to join in the bandwagon albeit a little late.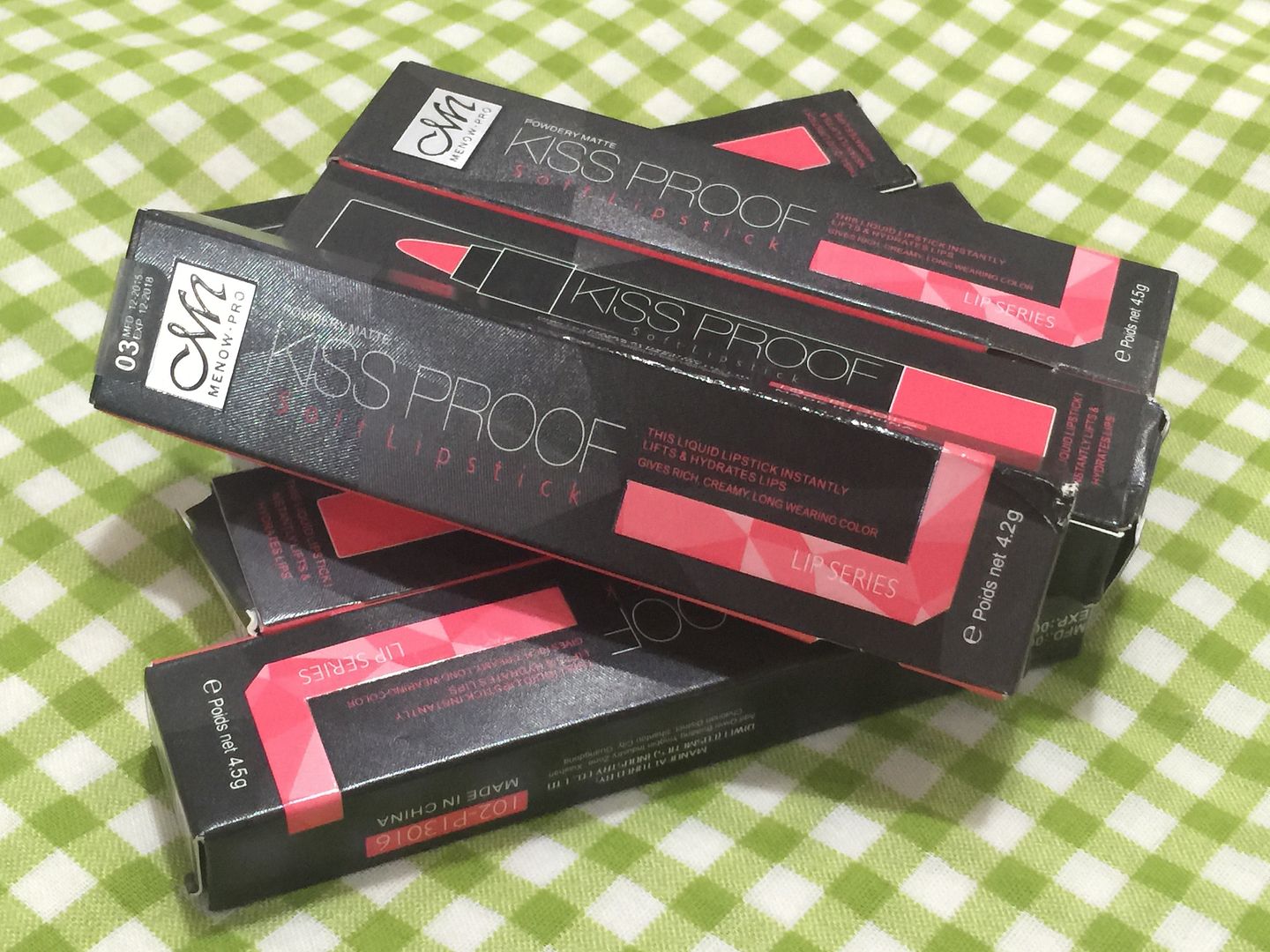 What : MeNow Kiss Proof Soft Lipstick
Price : P150 a pop! ( + shipping )
Where : Deann Sarmiento
Why it's so popular? It claims to be a "long lasting lipstick with a cushiony feel. It's matte and highly pigmented for full coverage; creamy nourishing formula won't dry lips; lightweight texture resists cracking and settling into fine lines."
I purchased 7 shades that I thought would go well with my medium light-medium skin tone. I picked out a variety of shades so I could get a feel of the entire line. I think it comes in a total of 19 different shades that range from nudes to pinks to corals to plums and reds...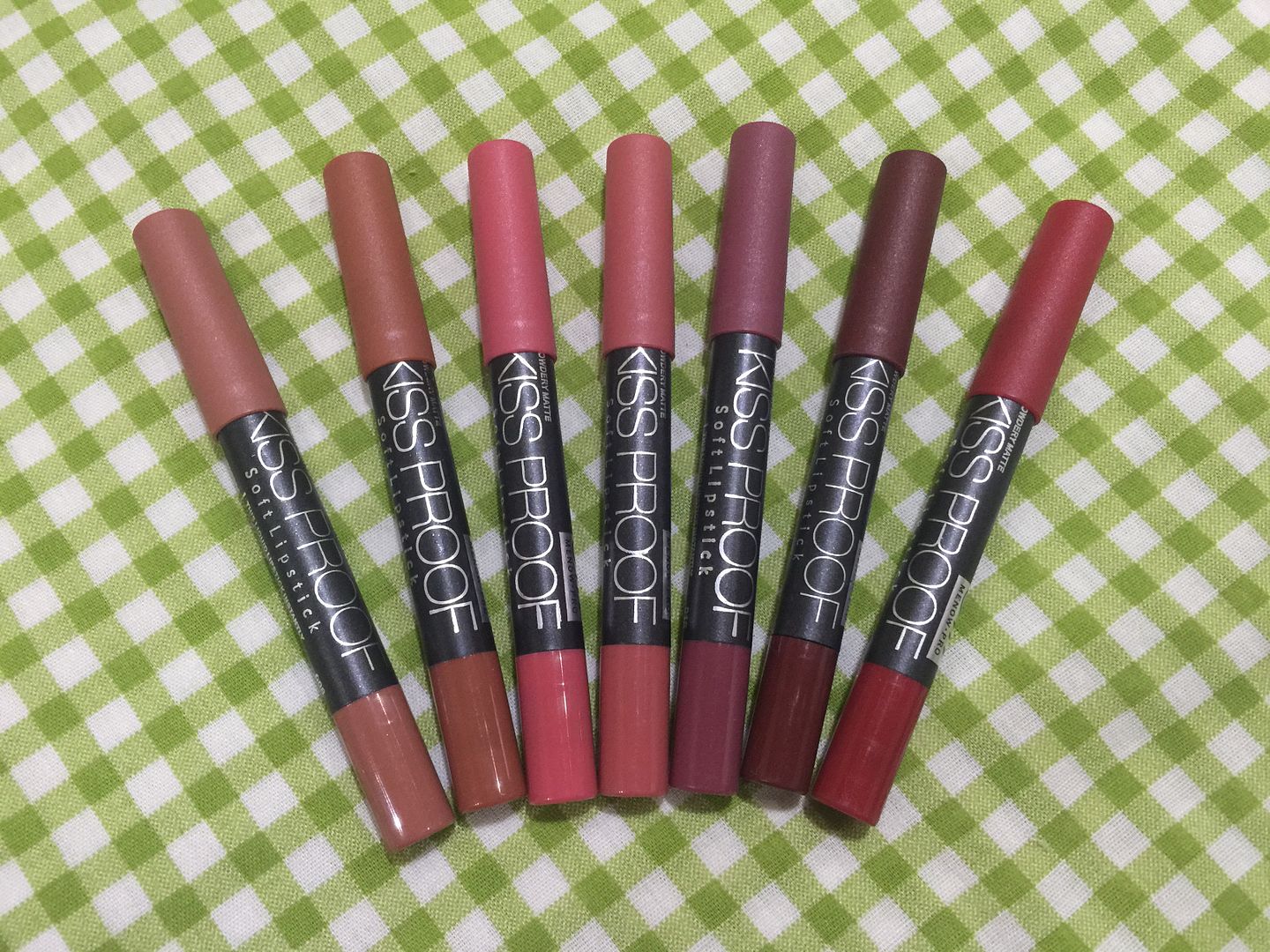 Left to Right : 008, 006, 016, 009, 012, 003, 013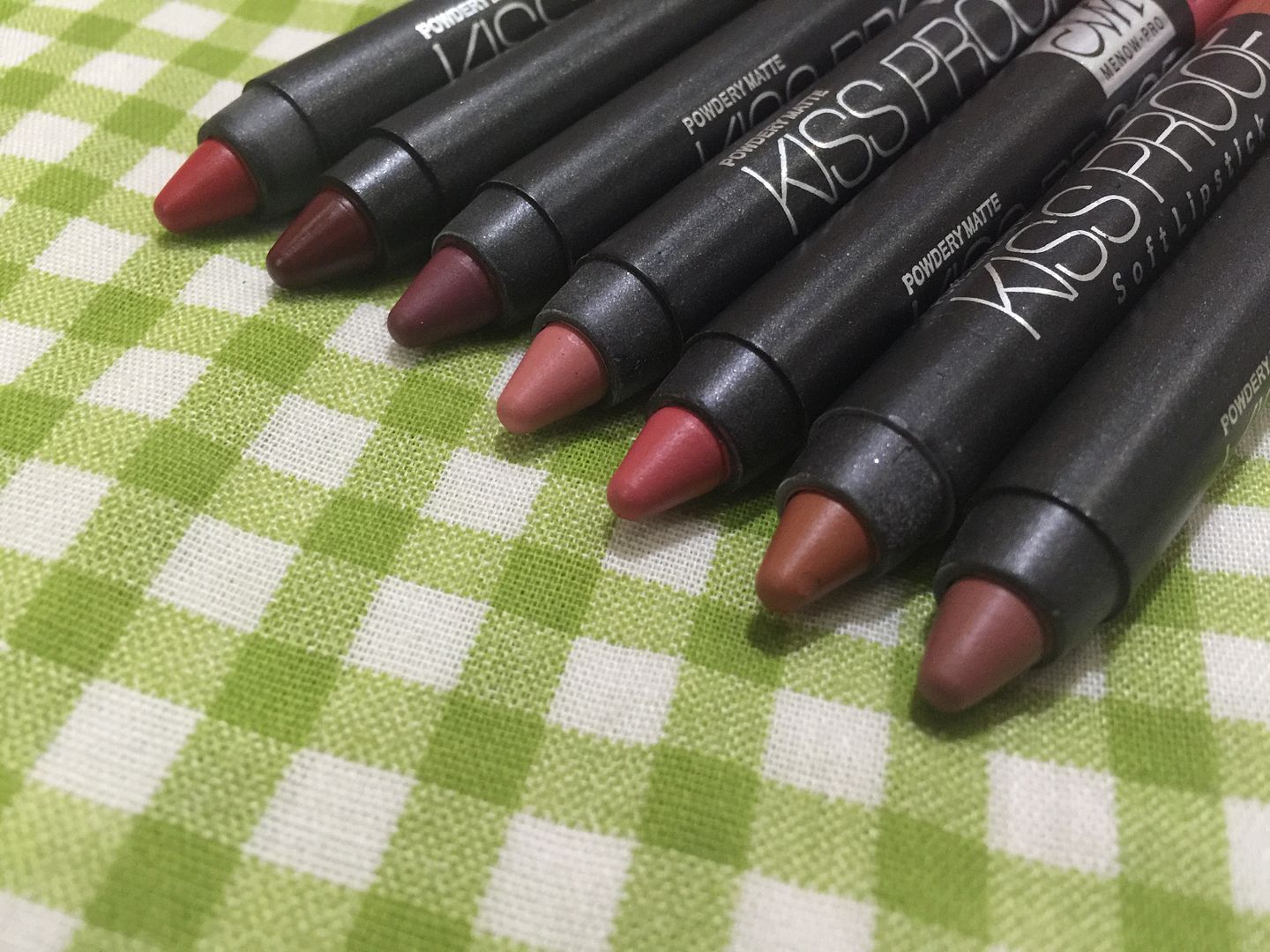 I'm going to keep this review short and simple.
Pros :
Affordably priced at P150/each.
Manufacturing date & expiration date are included so you can keep track.
Dries and sets to a very matte finish.
Transfer proof, smudge proof, water proof too!
It has a decent color payoff - even the nude shades.
Has good longevity until it comes across something oil based - like food.
Scentless.
Cons :
Some shades apply a bit patchy.
Application is a bit of a drag - literally. It tends to tug at your lips, especially in corners.
It has a tendency to set into the lines of your lips making it appear crackly.
This isn't retractable pencil. You'll have to sharpen it and that wastes product.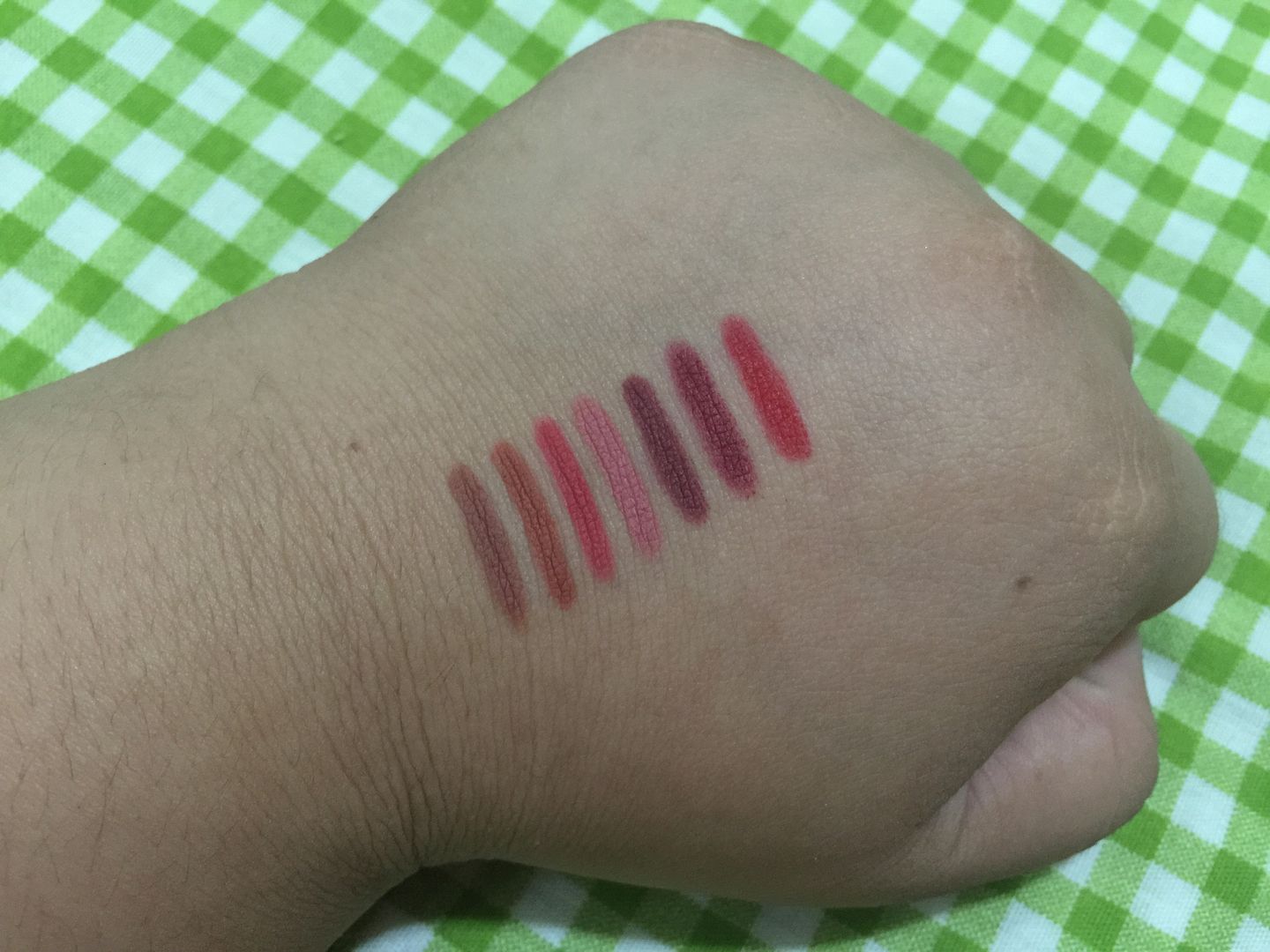 Left to Right : 008, 006, 016, 009, 012, 003, 013