Hello Ladies! (& Gents)...
As you all may know, EMERALD is the "it" color of the year. I'm seeing it everywhere! So, in line with this new fashion & makeup trend, Milna of
Milnamania
and I have decided to host a contest-giveaway! This is my very first time to host a contest on my blog so I'm really super excited for it...
To join in the contest the participant is required to first do the following mandatory mechanics:
2. Follow @TheJannieP & @mhielnah on Twitter.
4. Like our sponsors' Facebook Fan Pages :
5. Lastly you will have to submit a photo of your "Emerald Inspired" wearable makeup look to Milnamania's email address : milnamania@gmail.com with the subject title OH SO EMERALD CONTEST ENTRY. You have till January 29, 2013 to send in your entry...
So, how do we pick a winner?
Well, we have invited three guest judges to help pick out our lucky winners. These guest judges are none other than Bing Castro of
The Project Awesome
, Joyce Sola of
Candy Love Art
and Chriselle Sy of
ChriselleSy
. They will be judging your looks based on the following criteria :
Wearability 20%
Creativity 20%
Delivery/Technique (blending, color combination, eyeliner application etc) 20%
Overall Impact (makeup, hairstyle, clothing, accessories etc) 30%
Now you must be wondering where the 10% went to make it a total of 100%... Well this is where the audience comes in. All submitted entries will be posted on the official
Beauty Bloggers United
page and we will be opening an album with all the entries for your supporters to "Like". There will be a 1 week period where you can collect "Likes" on your photo and this will account to 10% of your total score.

Below is a photo collage of "emerald" looks made by our guest judges for your viewing pleasure!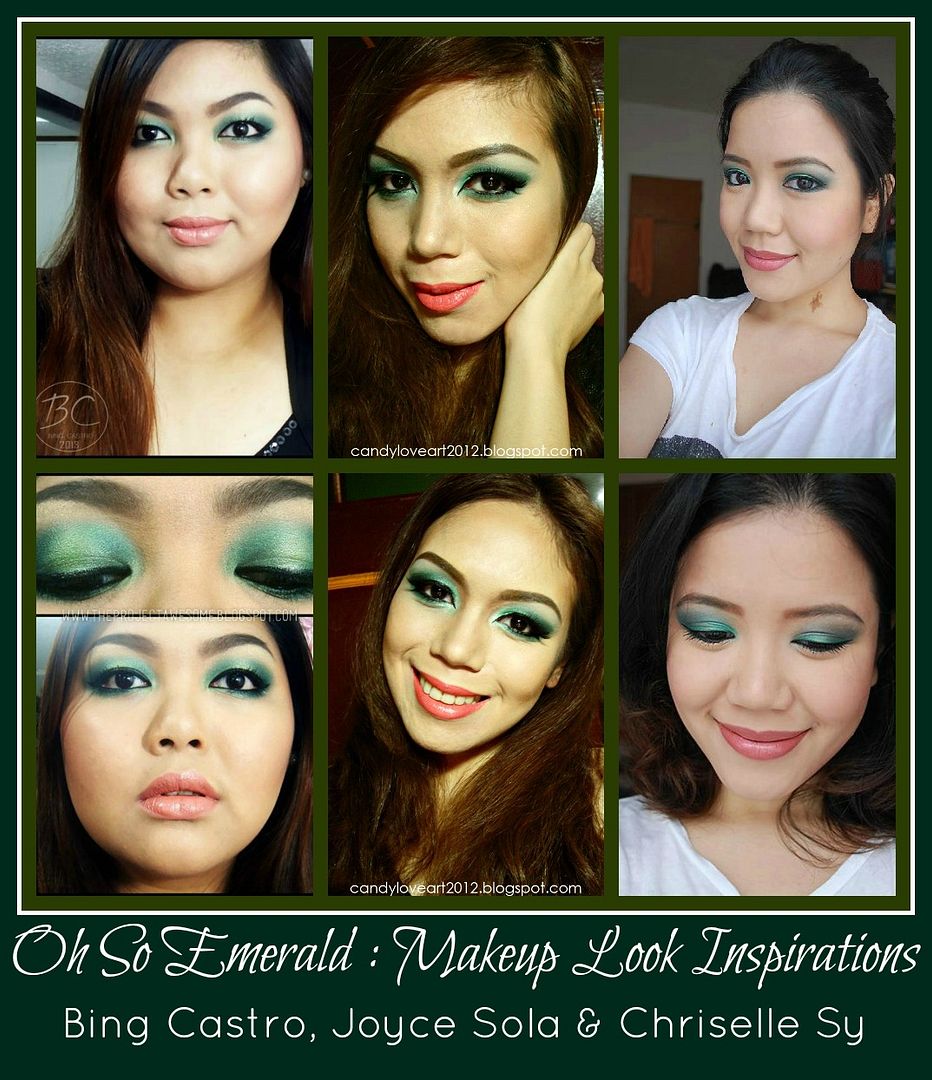 a Rafflecopter giveaway
Wait! There's more! All three winners will also get one (1) Unicorn Delight & Everything Pink Gift Certificate each!

Isn't this exciting? Good luck to everyone and enjoy!