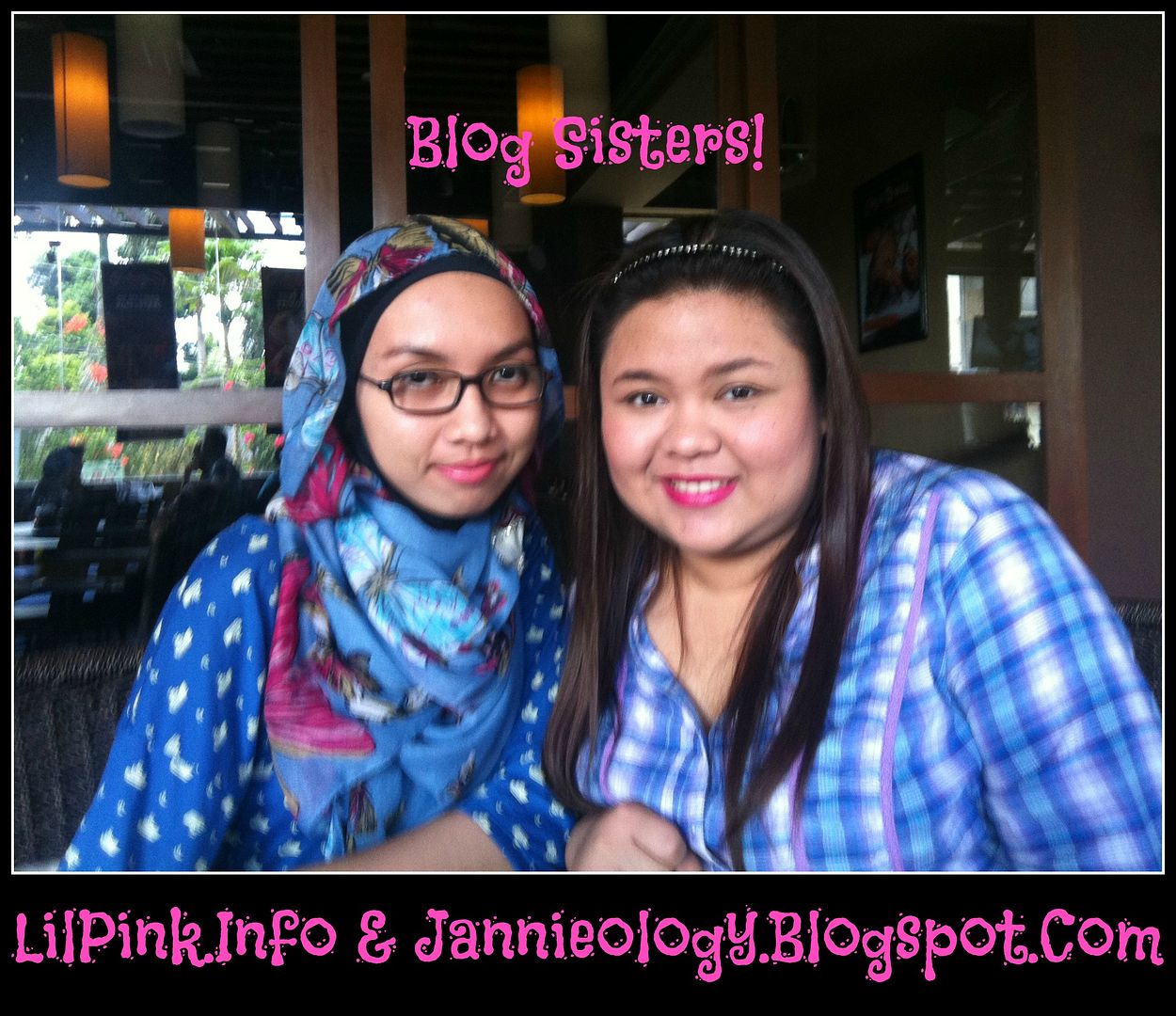 Blurry photo is blurry. LOL. Credits to Cj for this quick shot with my iPhone.

Last week I posted a "My Life Outside The Internet" post and I've decided to try to make it a regular thing by posting a "personal" post at least each week to update everyone on what I've been up to.
This week's highlight so far is meeting Kai Darul of LilPink.Info.
I initially met Kai online through a blogger's group on Facebook. I liked her instantly and her blog too.
Since she graduated recently and is in Zamboanga for a really quick visit with relatives, we decided to get together and I treated her to lunch at Gerry's Grill (partly because I was craving for Crispy Tadyang again!).
We had a lovely time talking and Cj even joined in too. Personally meeting Kai indeed was a great way to spend my "day off" from duty. I love all my blog sisters and I love having the opportunity to personally meet them. I'm really hoping to see Kai again soon. Maybe next time she'll be a full fledged ZC Blogger already! :)