I have a ton of pending reviews, makeup tutorials and other in between posts like giveaway announcements but as usual I've been busy with "my life outside the internet".
I miss blogging and all that but I find myself concentrating more and more on living my life outside the internet with renewed gusto.
So many things have been going on. I've been meeting and working with new people and I've been facing challenges daily. Not to mention my body clock is totally whack from all the afternoon & graveyard shifts I've been dealing with and yet I'm enjoying everything that's going on.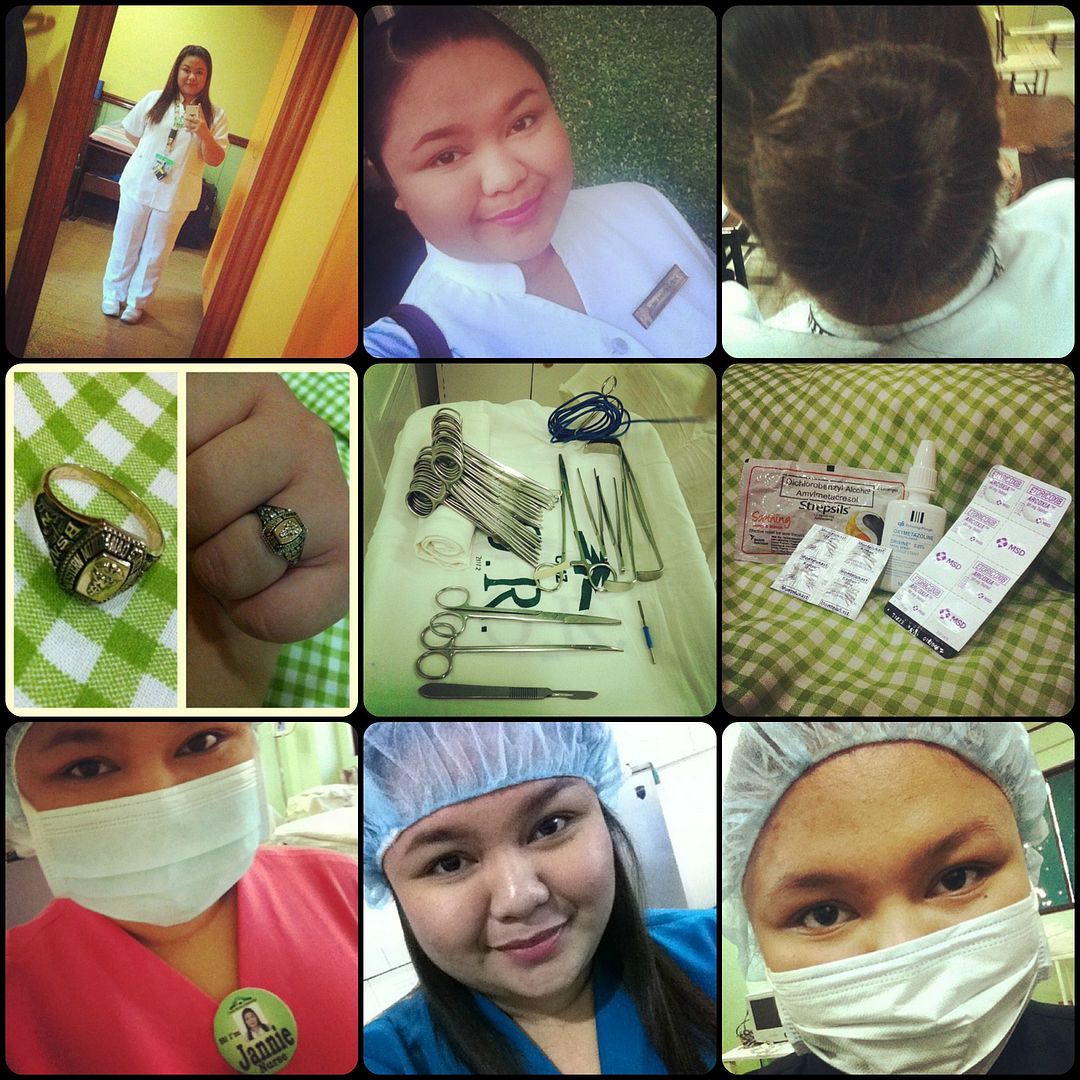 Collage #1 is dedicated to my life being an OR nurse. I've always wanted to be in the OR. Surgeries are fascinating and being a scrub-circulating nurse is something I see myself doing. Yes, I do miss the interaction I used to have with patients in the wards but this OR life, this is the life for me. Sterile fields, cooler temperatures, all the fancy-shmancy instruments and gadgets used.. *le sigh* I'm an OR nurse and I'm proud to be one. Proud & grateful to be one despite the minor setbacks I've encountered in the OR. This chapter of my life is definitely one that's worth everything.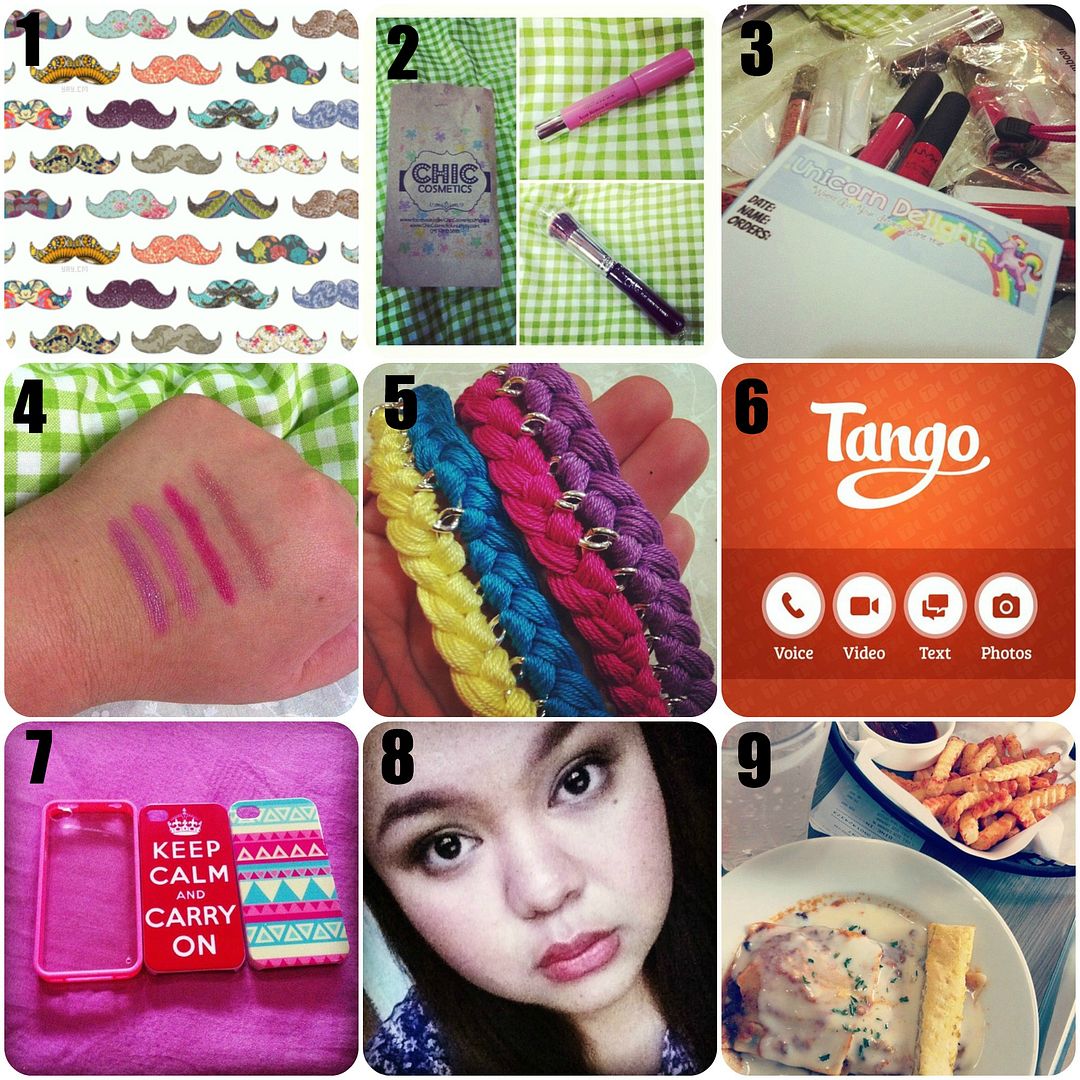 1. My current Facebook cover photo. I mustache you a question, but I'm shavin' it for later. LMAO!
2. CHIC Cosmetics was so kind to send me a free flat top kabuki brush (review will be up tomorrow) along with my Revlon JBKLB order.
3. Packed up Unicorn Delight orders.
4. Swatches of my current addiction, the Revlon Just Bitten Kissable Lip Balms.
5. Braided candy colored bracelets for summer! Order HERE.
6. I'm on TANGO. Tango with me?
7. New iphone4 cases for my baby Stark (my phone). To keep him "swaggin'. LOL!
8. Creepy photo of me. I find it pretty.
9. Lasagna & fries. 'Nuf said.
Celebrated the 18th monthsary with the boyf earlier that the actual day because it's hella difficult to get out schedules to match properly. Early dinner at Calda Pizza because I wanted their chicken meal and he wanted pizza. We both agreed on getting the chicken potato salad, which was good but not as good as my mum's version.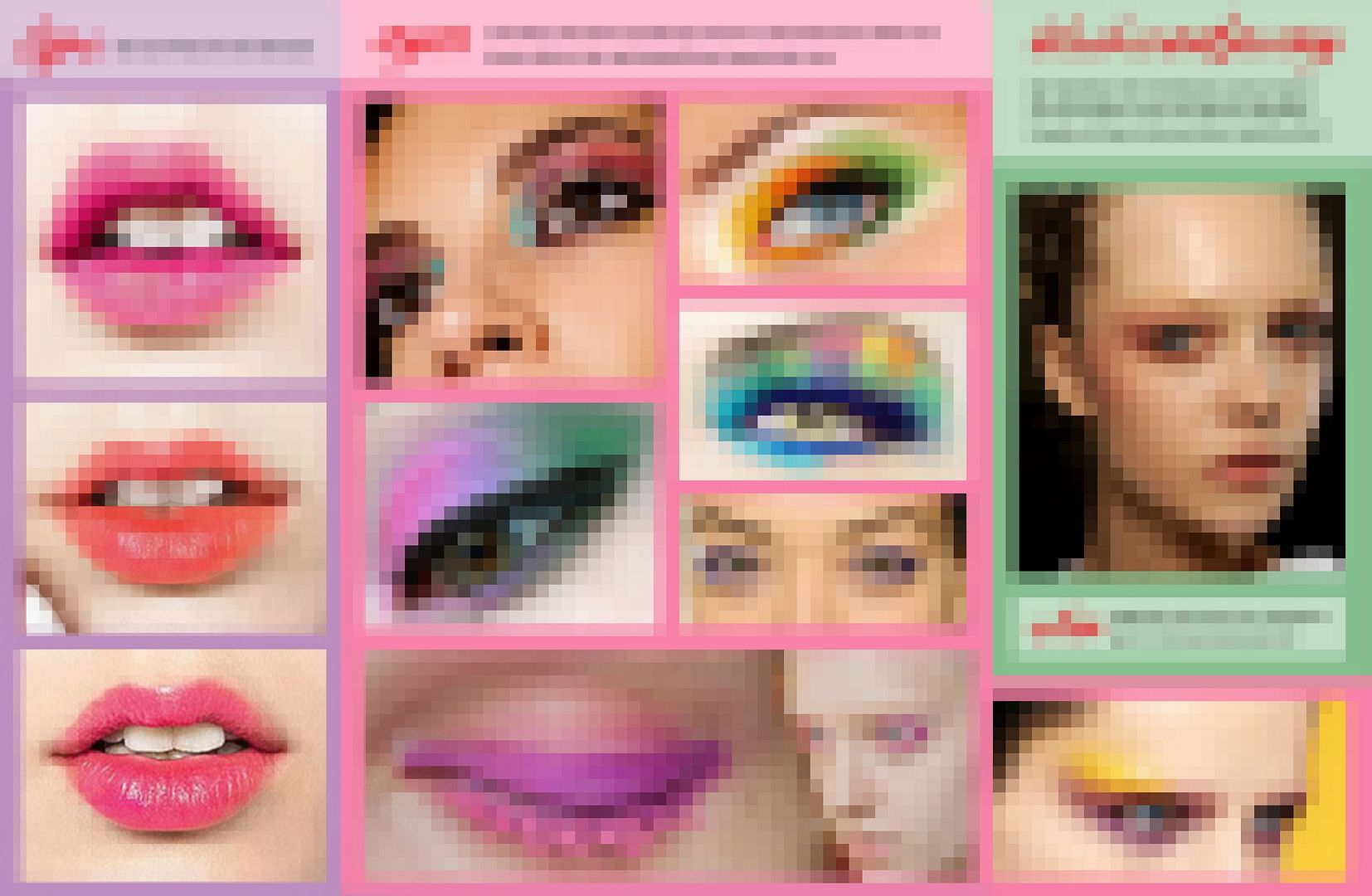 Pixelated photo of the moodboard for my next project shoot with my quirky, artistic photographer friend Sefi. Really excited about this. It's been in out to-do list for such a long time!
Stay tuned for the following reviews & giveaways :
* Chic Cosmetics Flat Top Kabuki Brush
* EyeCandy's Princess Mimi XKP304 circle lenses
* San San BB Cream
* ELF Eyebrow Kit in Dark