Last month when I stopped by my local HBC outlet I picked up some of their new products and that includes the SanSan waterproof eyeliner pen. Now to be honest I didn't really have high hopes since I've always been "malas" (unlucky) when I pick up eyeliner pens. Most times when I take them out of the packaging they're dried up! I was super relieved that these weren't... Read on to know if I recommend these babies or not. *winks*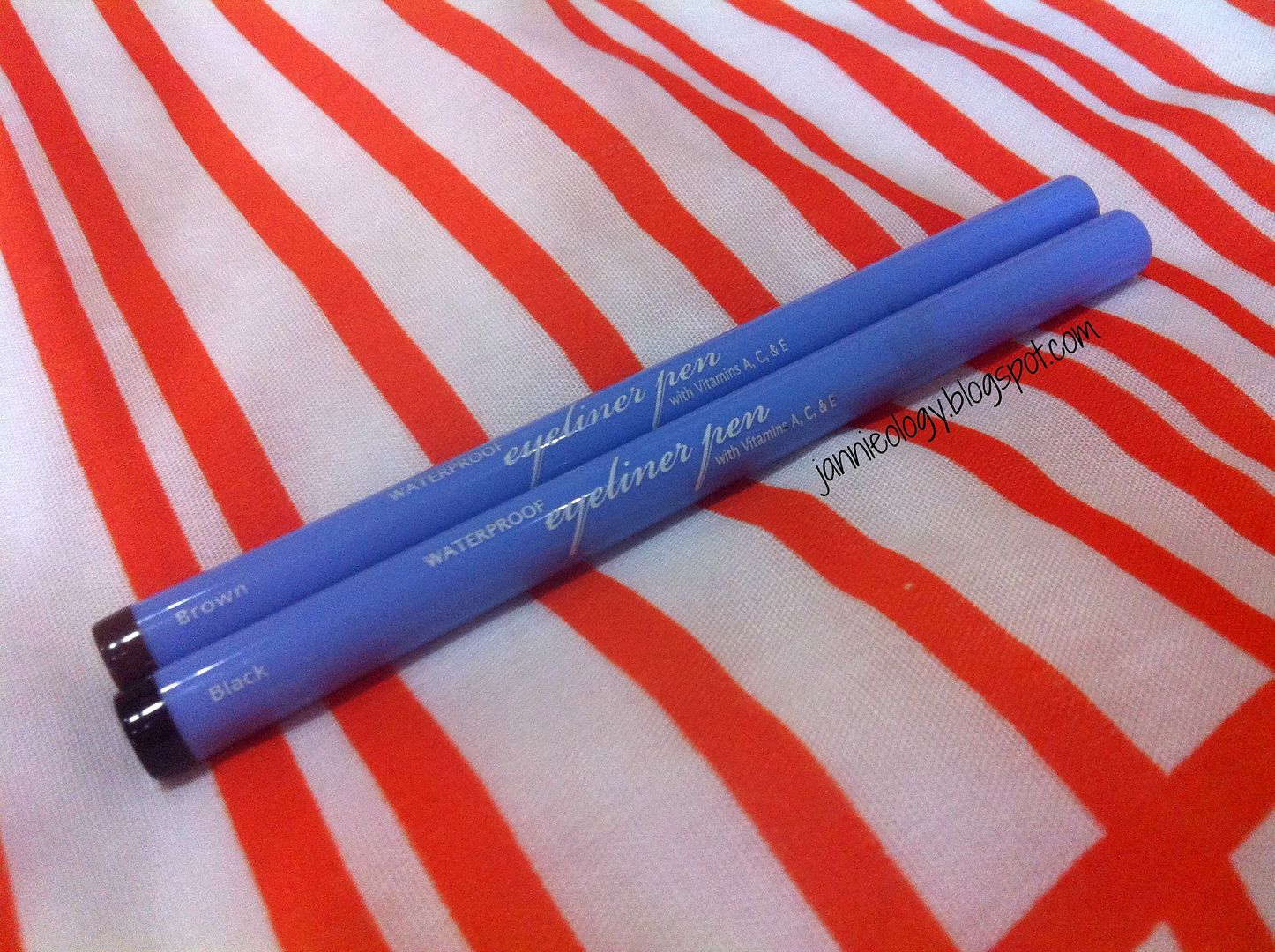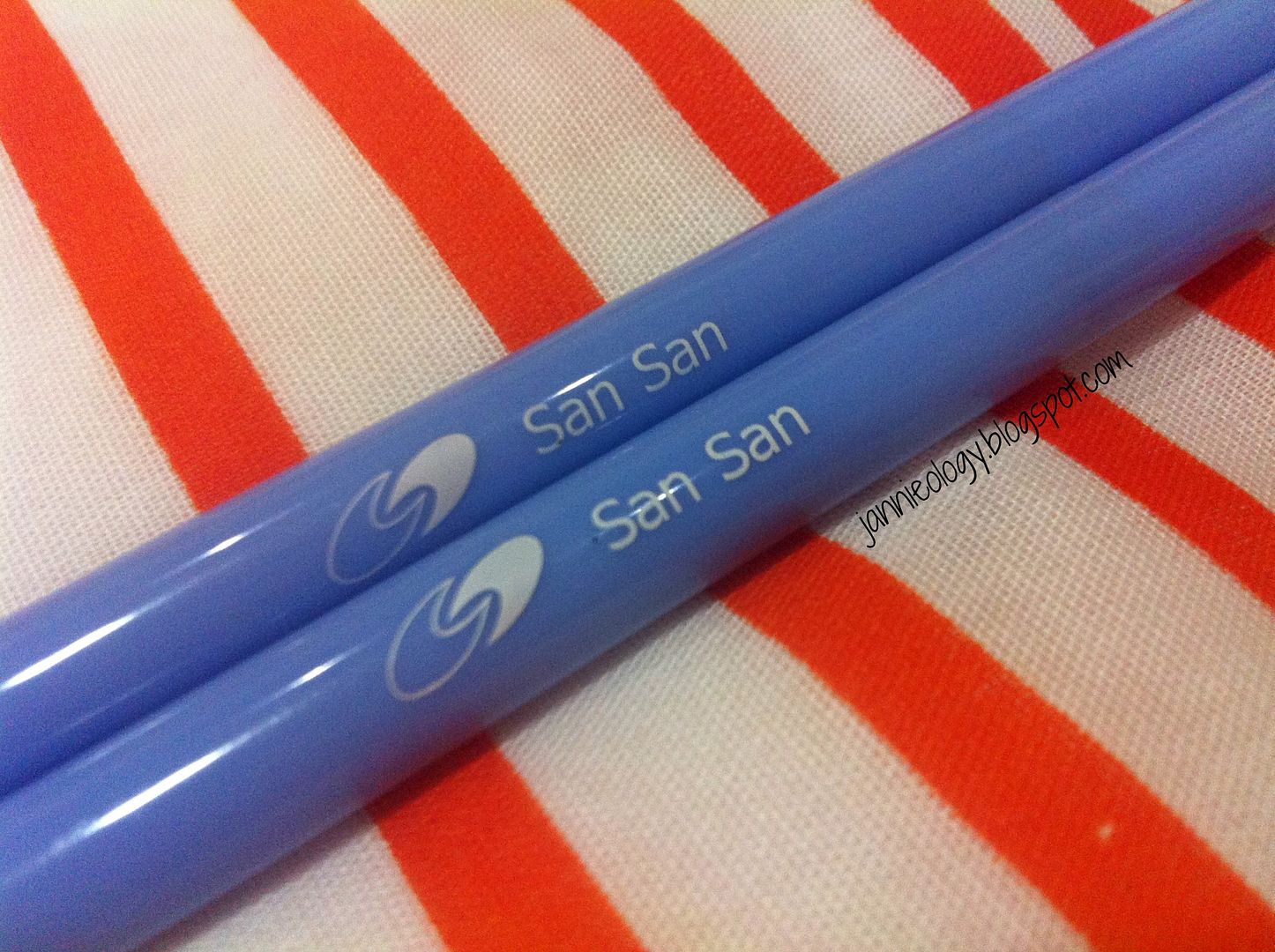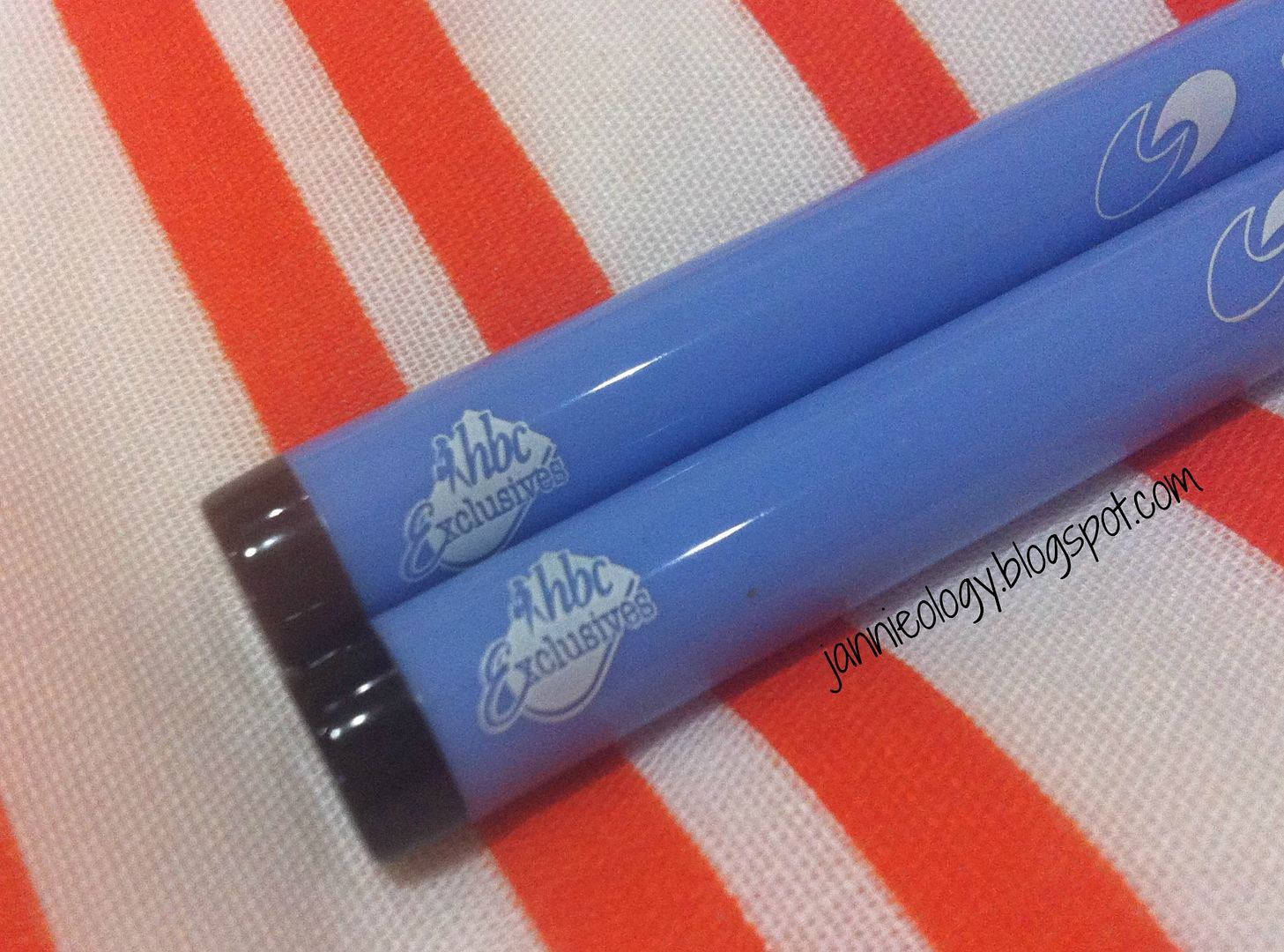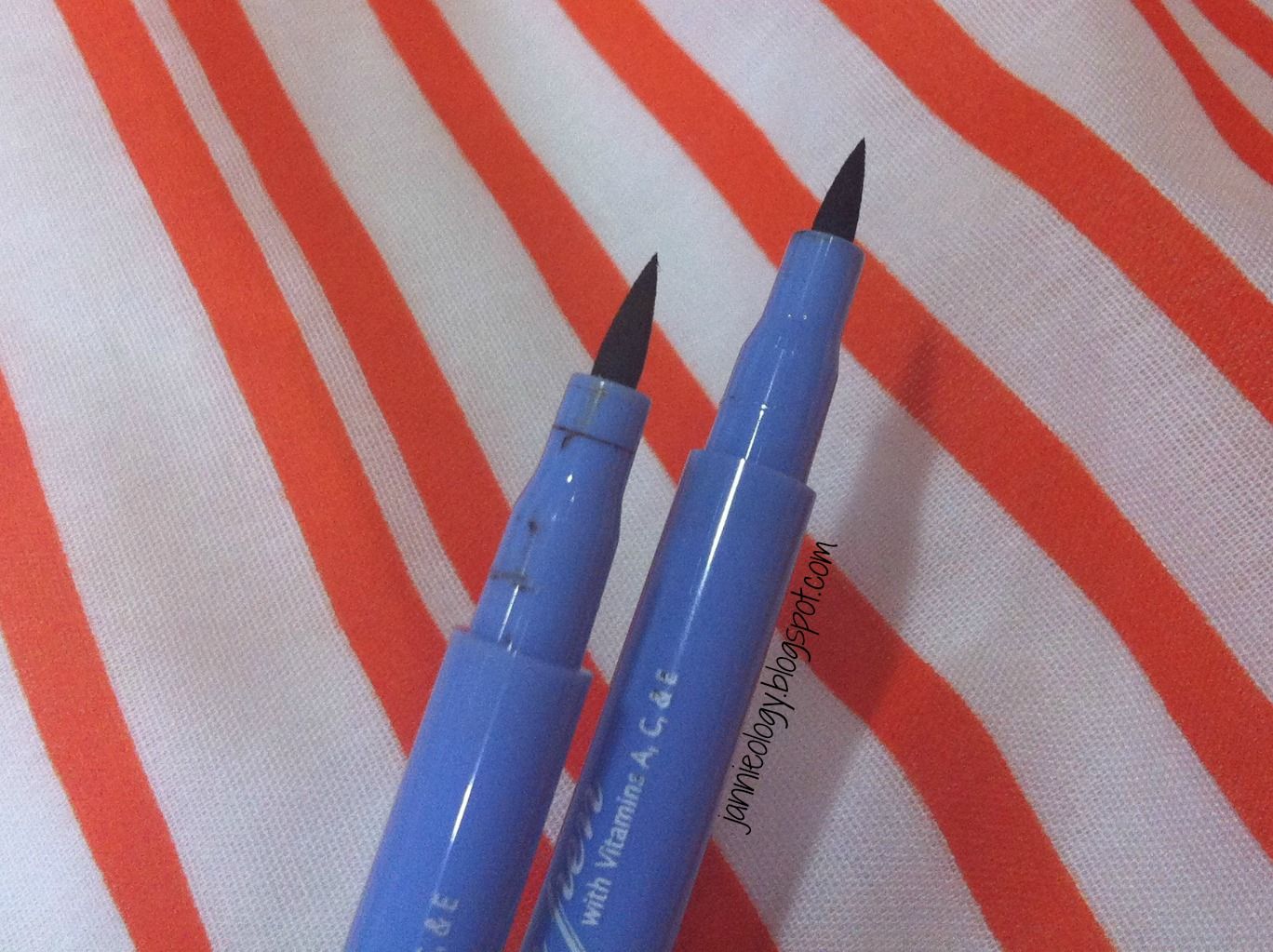 What : SanSan Waterproof Eyeliner Pen
Shades Available : Brown, Black
Where : HBC Outlets/Stalls
Price : P115 (yes, I got this at P115 but I've read from other blogs that these can go as low as P85)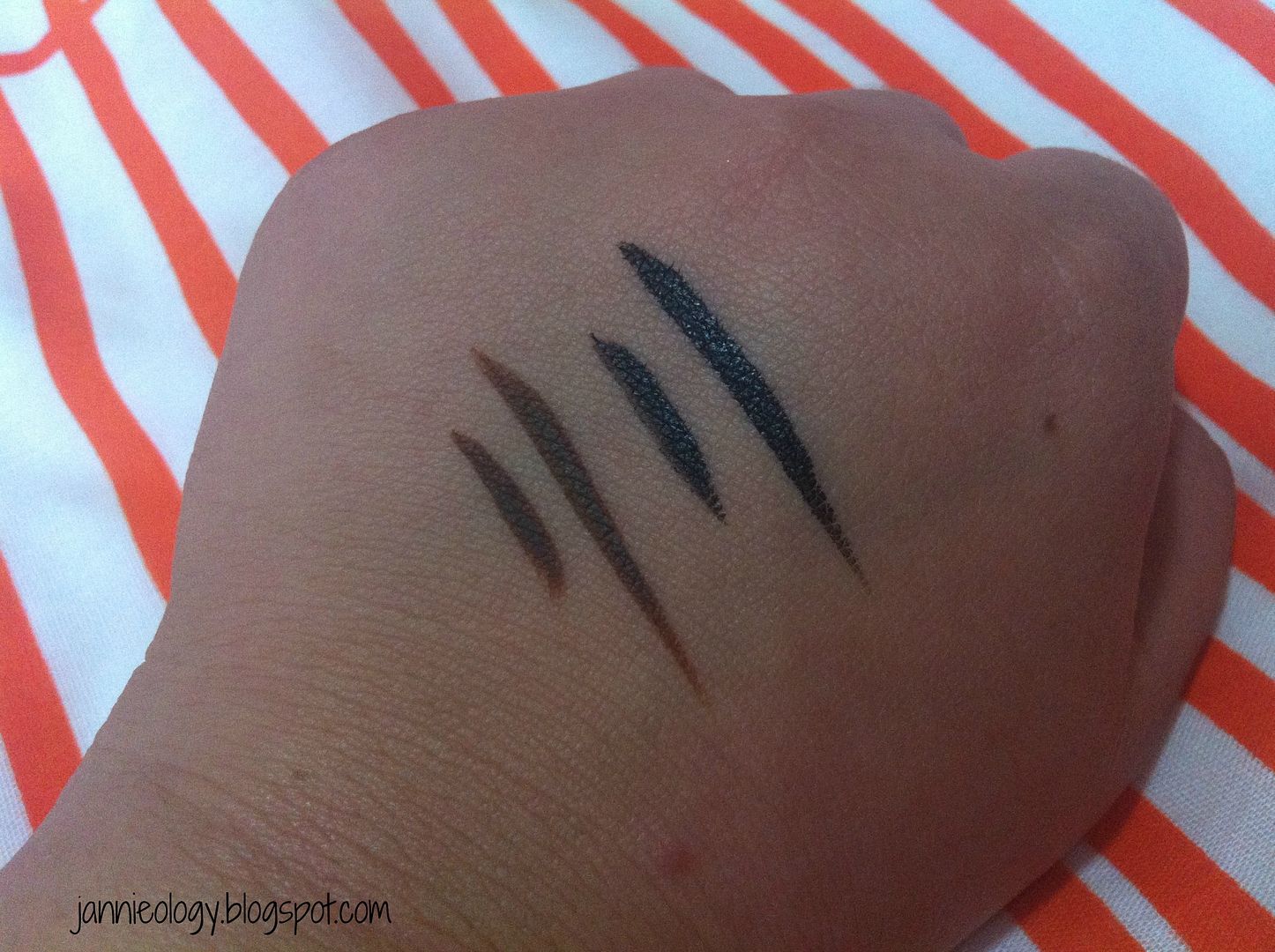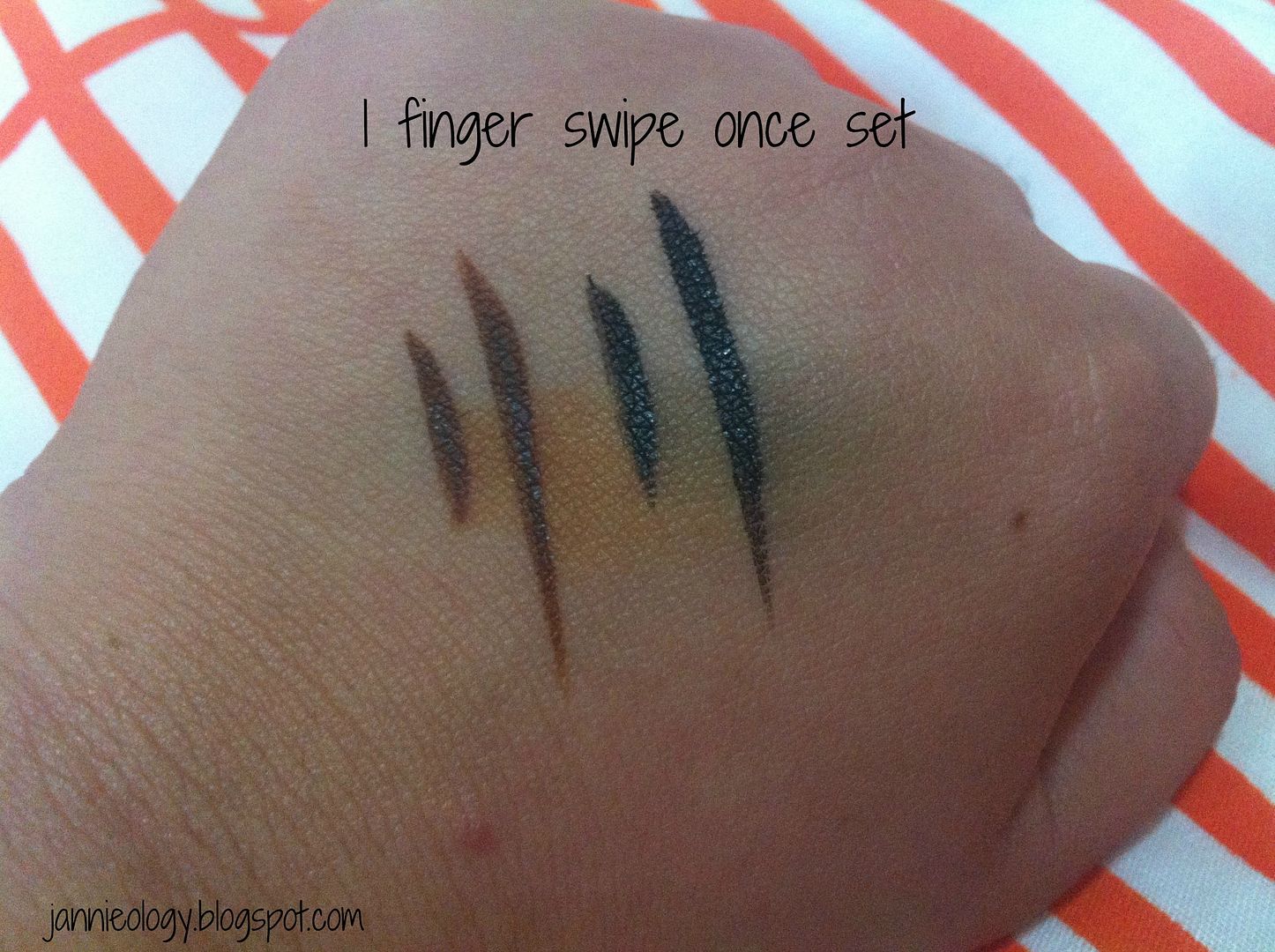 * not set with similar colored eyeshadow, instead "set" means to let dry before rubbed...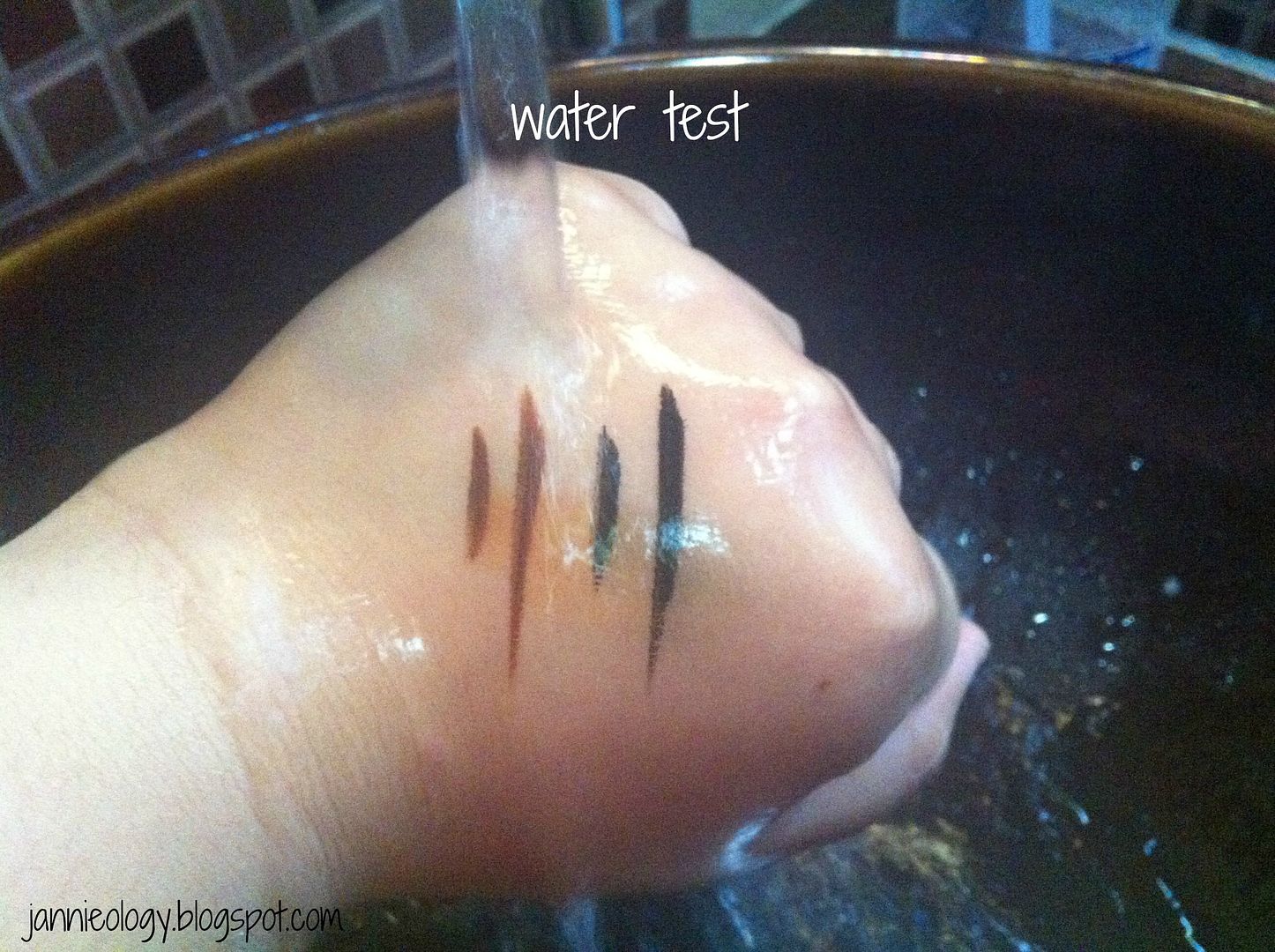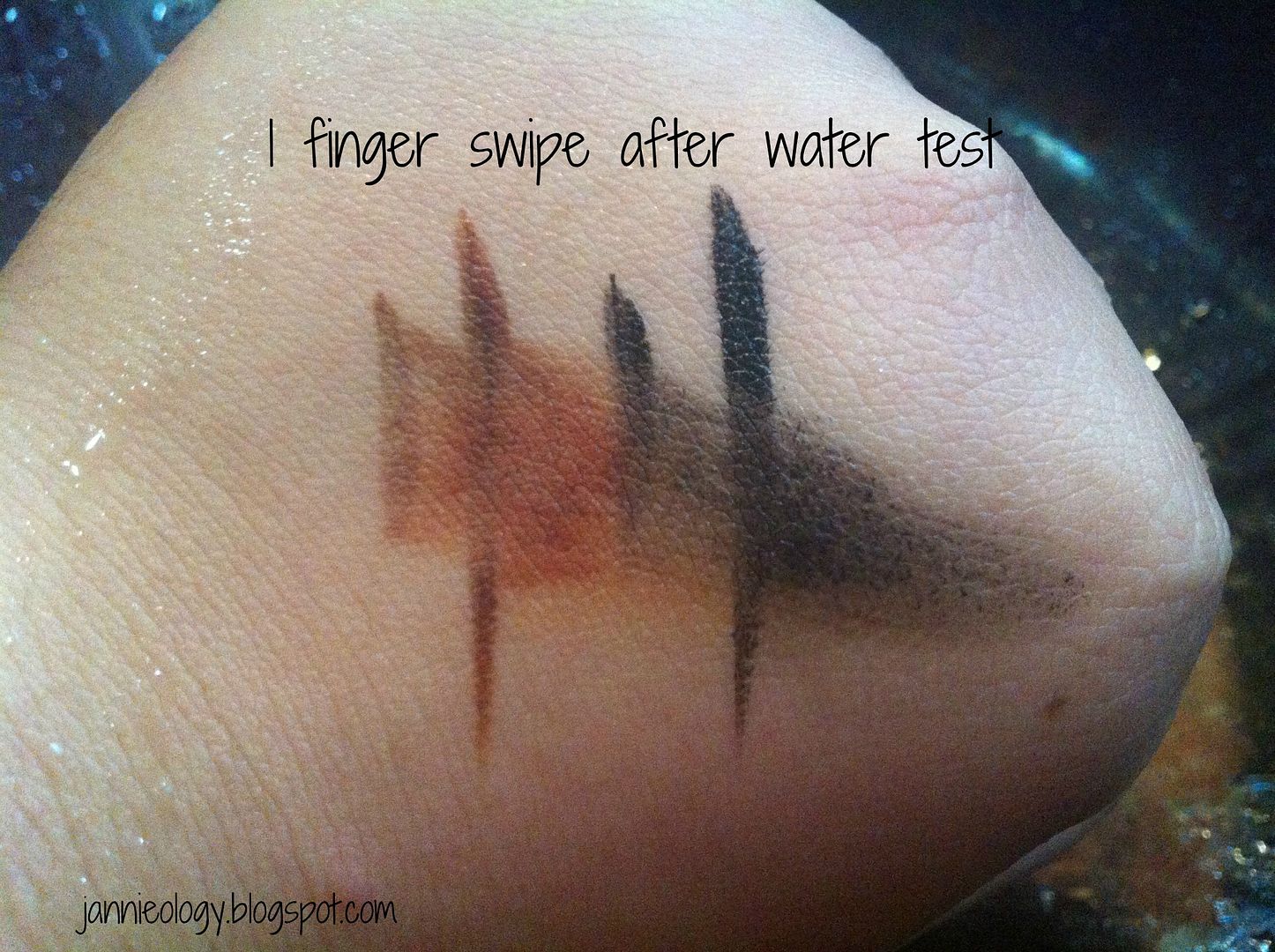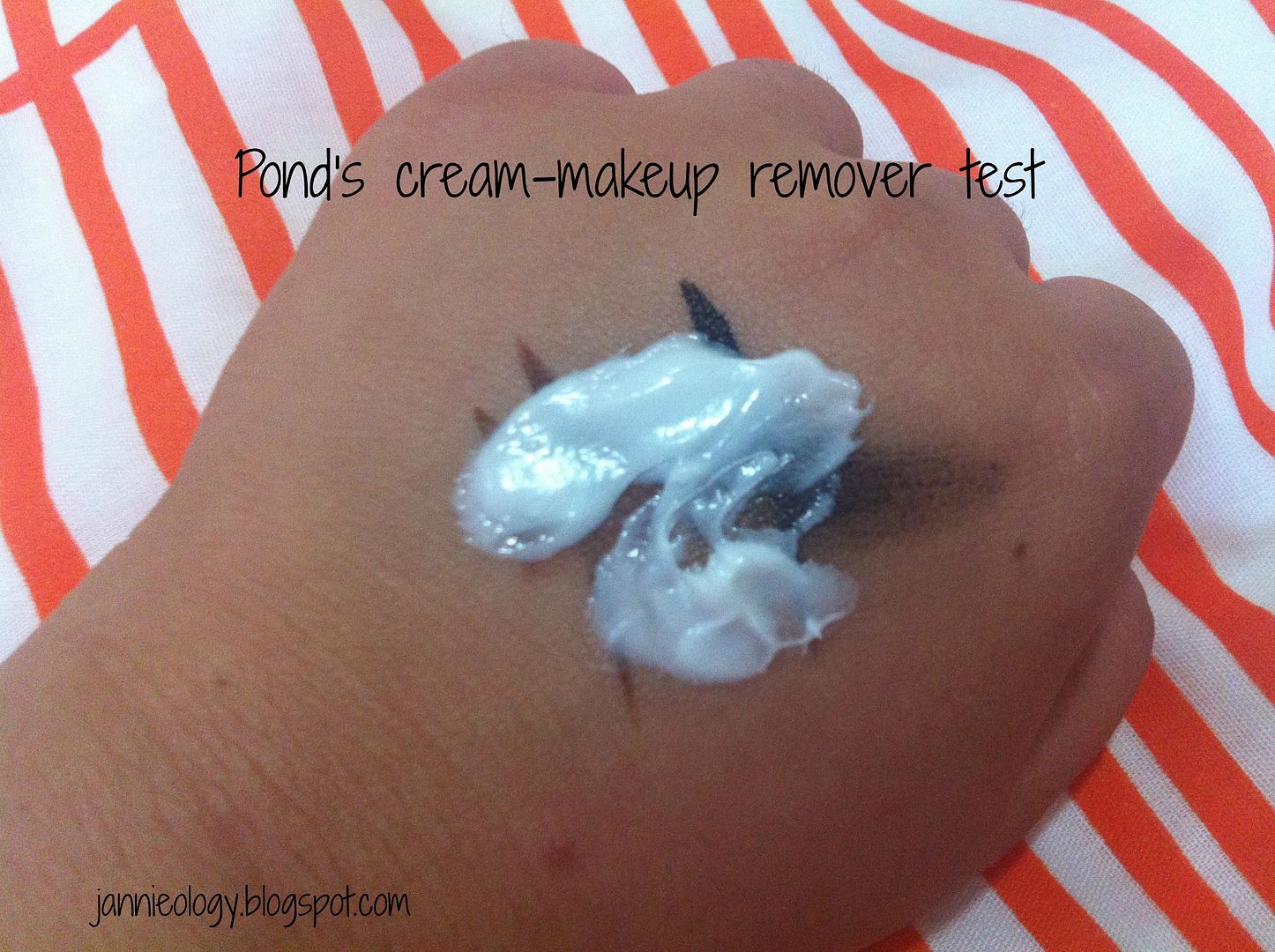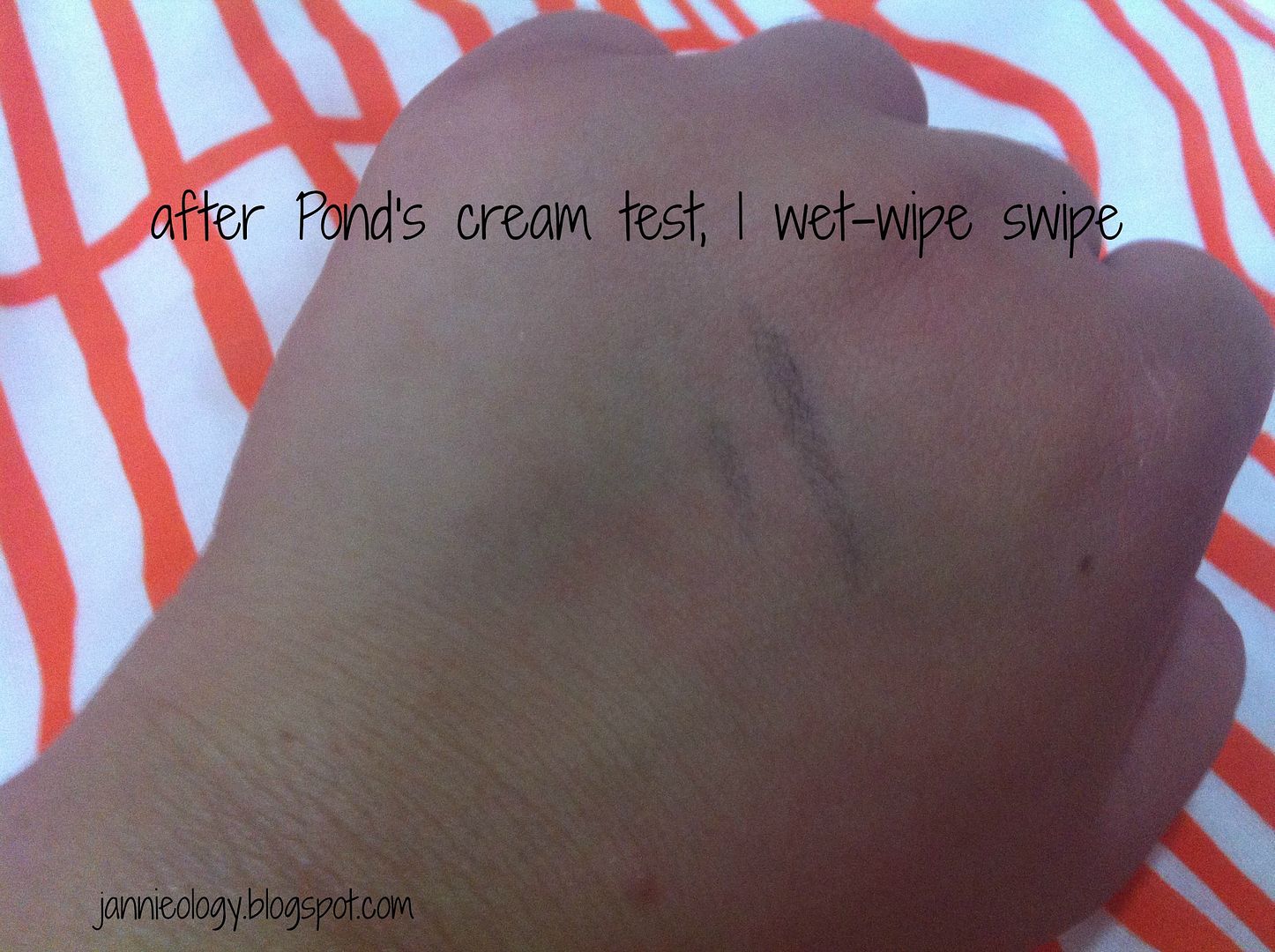 Love :
*Packaging - I really like that the pen is really lightweight and its cap is securely locked in place every time I use this. I don't have to worry about it leaking in my kikay kit or wherever. I also appreciate the colored bottoms which serve as instant labels for the pens so even if they're stored upside down, no need to worry about grabbing the wrong shade.
* Felt Tip - I love this kind of tip the most because it is the easiest (IMHO) kind to use. I can control it easily and even if I'm in a hurry, I rarely mess up when I use my SanSan eyeliner pens. Its tip is also shorter and more firm compared to some other pen liners I've tried. This, for me, allows for better precision and handling.
* Pointed Tip - Comes in handy when I want to create a sharp cat eye. And it's not at all scratchy or irritating when I draw on the line/s.
* Pigmented - Both shades have good color payoff especially the black one. It's one of the most solid blacks I've tried so far. The brown one isn't as pigmented as the black but it's still relatively solid and good for "everyday" use though I often reach out for the black pen most days.
* Staying Power - Okay, I know most of you will be confused because in the "test" photos above these babies smudged so easily, right? But once set well, it doesn't budge at all and lasted a whole 8 hours on me without smudging or flaking.
* Affordable & Locally Available!
Hate :
* The only thing I really hate about it is that it failed on the tests I put it through on the back of my hand BUT it performed so well when I applied in onto my upper lash line as an eyeliner. It's very contradicting and I'm sure confusing on my readers part that I have so many good things to say about this product but the photos say otherwise. Bottom line is that I encourage everyone to test this out for themselves to see how they fare on you because Celline of Product Arena has a totally different experience from mine and it's evident in her photos how wonderful these liners are!
Tips :
* For those with oily lids like me, use a primer! Primer isn't just for eyeshadows, you know. It'll help the eyeliner stay on longer.
* Set with a similarly colored eyeshadow to further extend the liner's pigmentation and longevity.
* Allow to completely dry and set before venturing outside.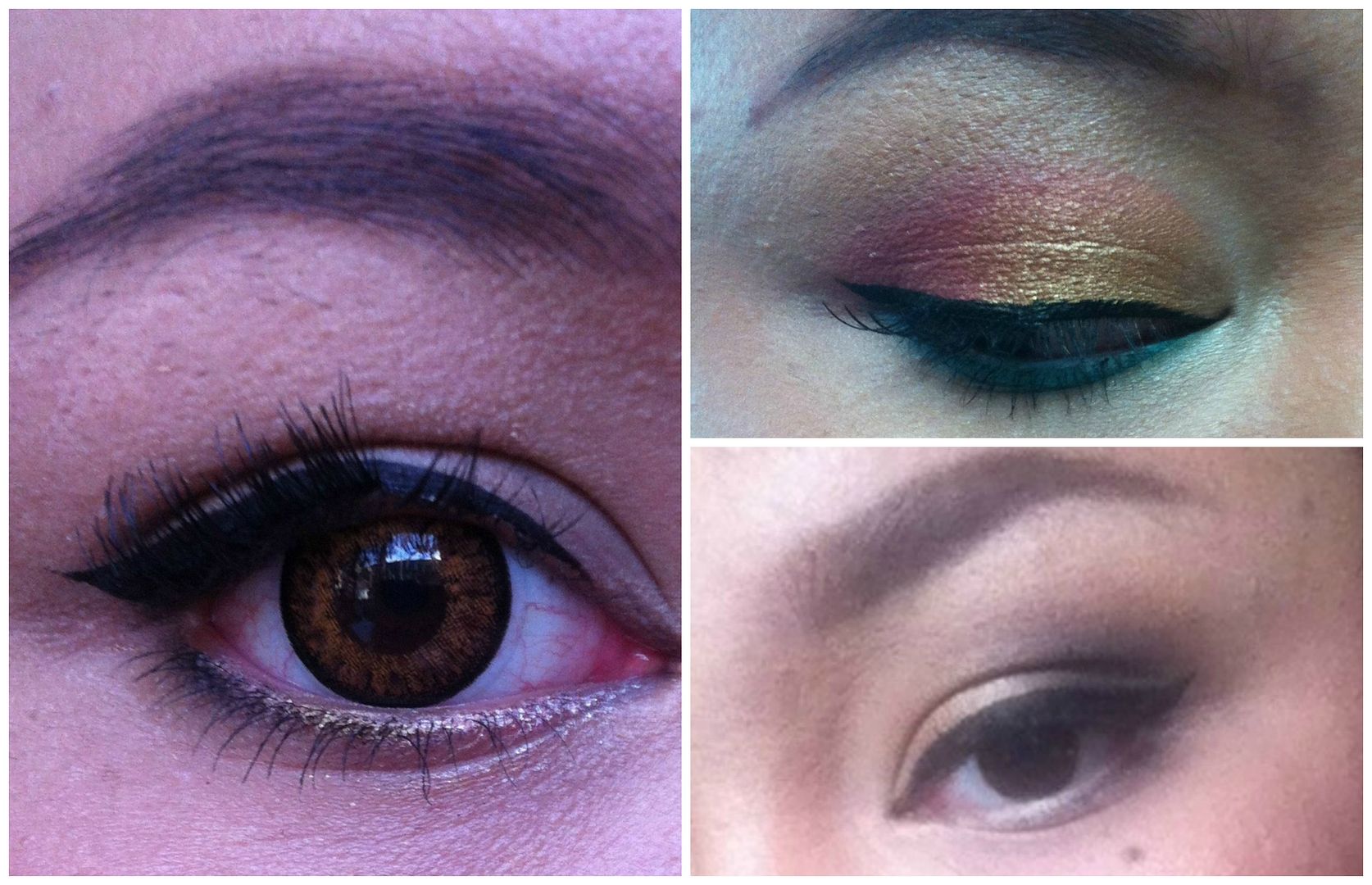 Oh and before I end this post, I need your opinions my lovely readers!
Do you think this cut and/or color would suit me? I might not push through with the cut BUT I'm so into the color that I might just do it! Help!!! *lol*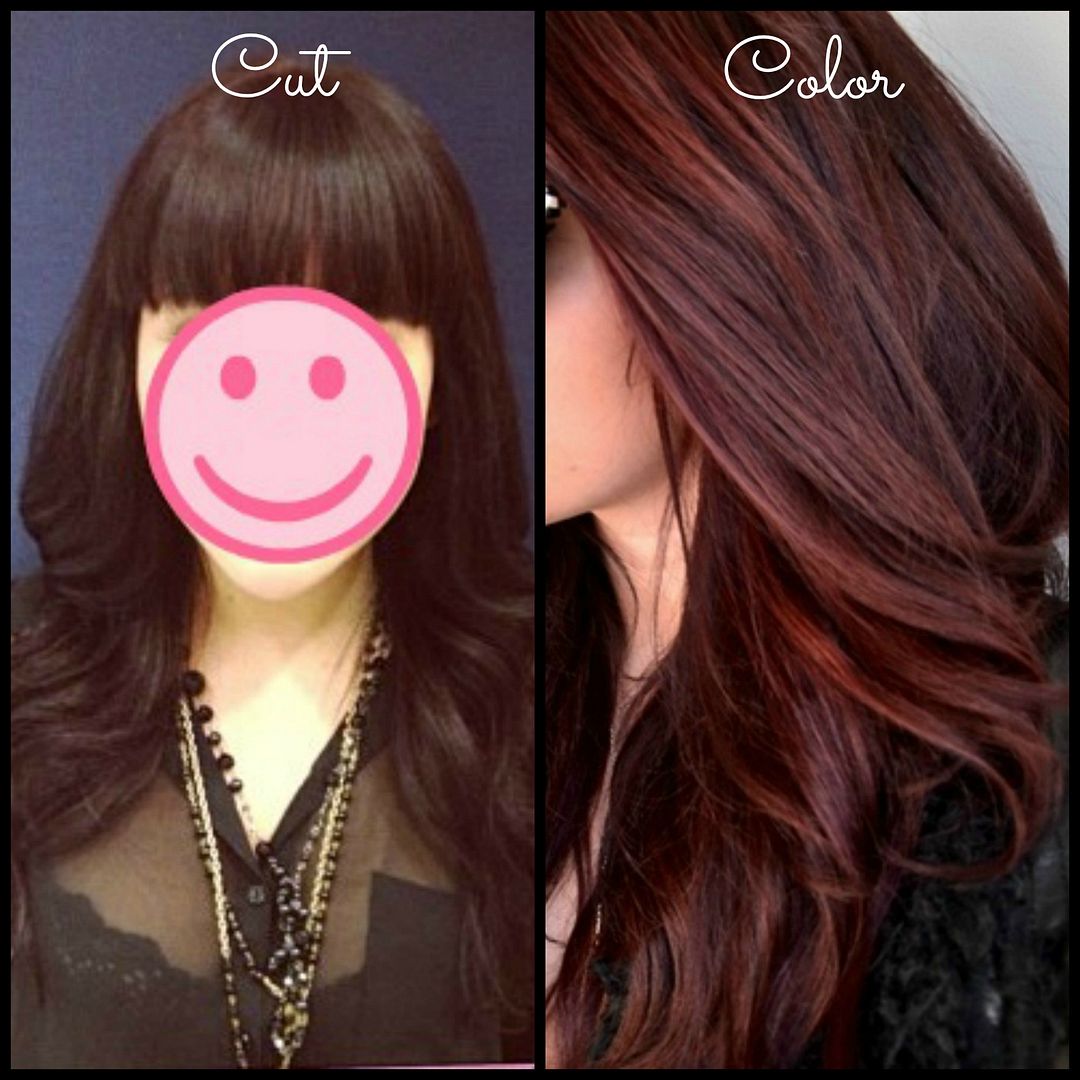 Also, don't forget to join in my current open giveaways!
Trader Joe's Speculoos Cookie Butter Giveaway - ends 05/31/13
BCK Makeup Giveaway - ends 06/15/13
Circle Lens Giveaway (Instagram) - ends 05/31/13