Aside from makeup, I also obsess over bath products. I try out a ton of different soaps, shampoos, conditioners, and scrubs. I discovered my love for scrubs late last year when I went through a phase in my life where I had super rough and dry skin no matter how much lotion I used. A close friend of mine told me that maybe I need a good deep exfoliation and introduced me to my first scrub (Asian Secrets Lulur Whitening Scrub). Needless to say, I was hooked!
Two weeks ago I came across a brand I've never heard of before, Naiad.
"

I first started making soap in 2006 since gentle products for my sensitive skin were hard to find or ridiculously expensive. I was quickly hooked on soap making and began devouring any book on the subject that I could find. I soon had too much soap to handle, so in November of that year I started selling my soapy creations as a little side job to my career in advertising. After I was laid off from my job in 2007, with the support of my family and amazing husband I took the business full time and haven't looked back!
We now make Glycerin soap, Cold Process soap, Sugar Scrubs, Lip Balms and Liquid Soap, all made with the same small batch, high quality standards that I cherish!" - Erin Pikor
I really wanted to try out her scrubs but I didn't want to risk international shipping which I find to be too taxing. So that was that, I would never be able to try out Naiad products right? Wrong!
Last week I stumbled upon Naiad again on the Makeup Hub by NC site and to my excitement, they had Naiad products available PLUS at that time, they had a special "birthday blowout discount" so I was able to avail of several scrubs for less!
What : Naiad Soap Arts - Sugar Whipped Soap
Variants Available : 9
Variant Chosen : Bamboo Sugarcane
Where : Makeup Hub By NC
Price : P250/mini 2oz
* also available in bigger tubs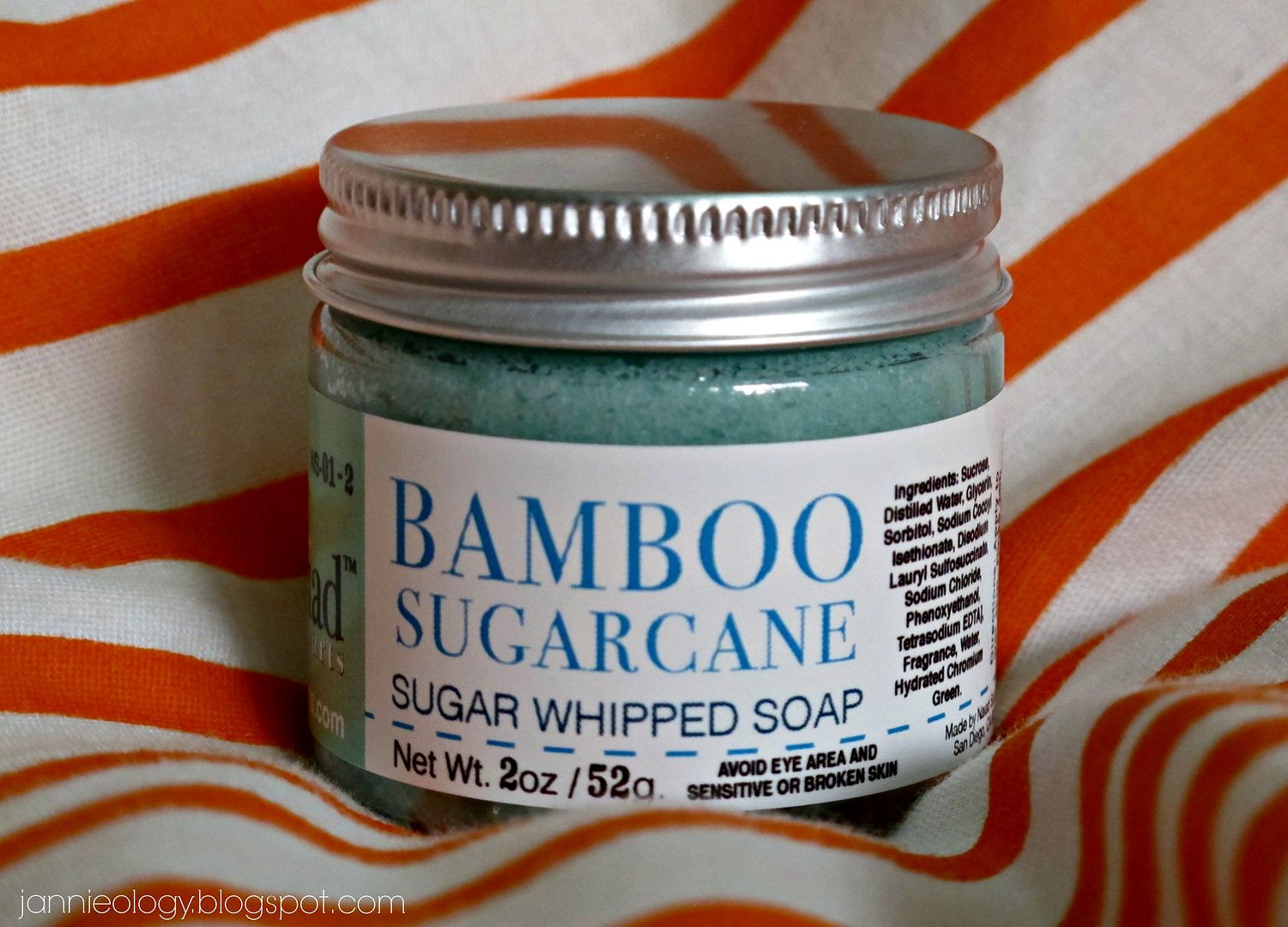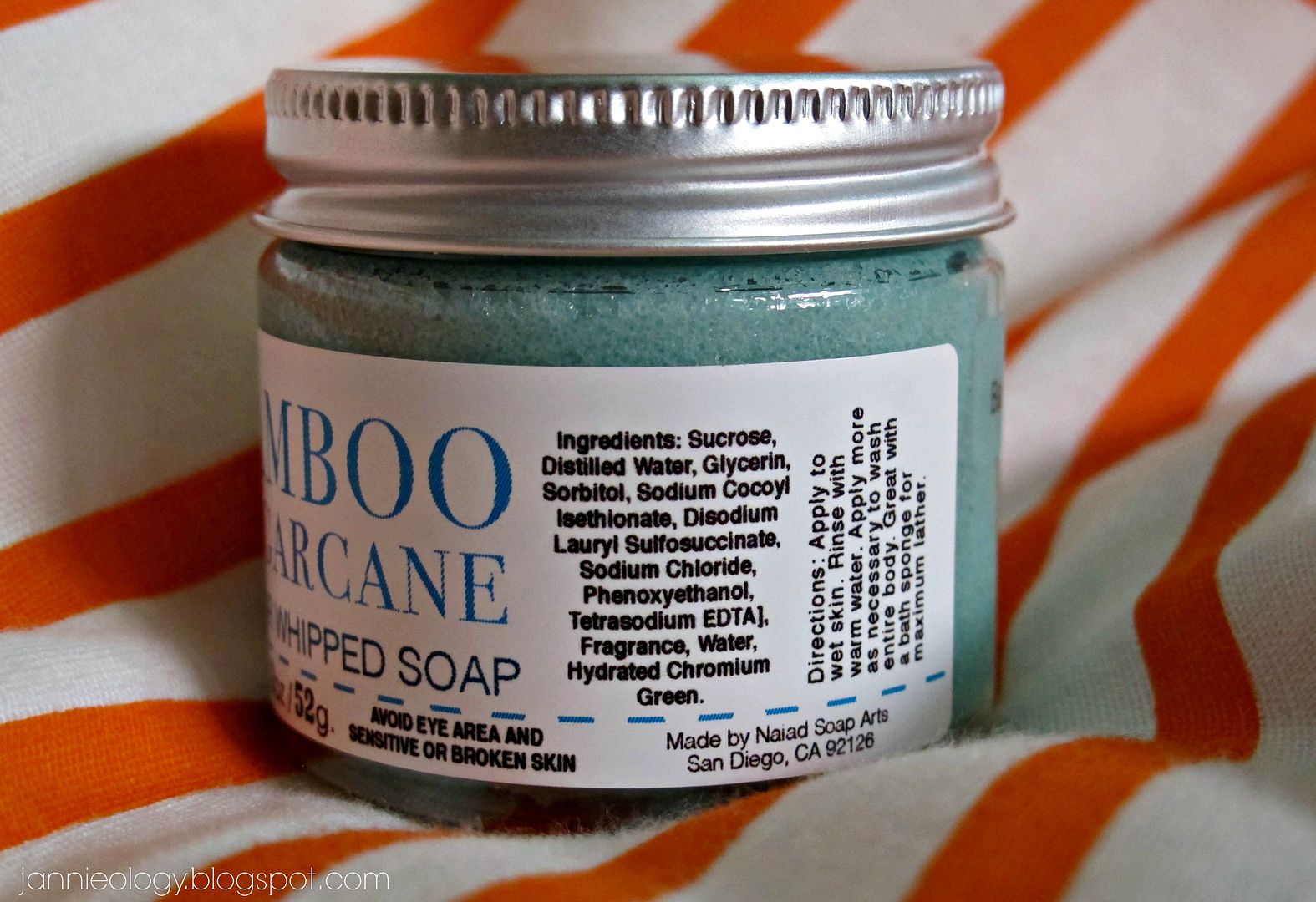 From the NAIAD site :
Bamboo Sugarcane
A sparkling splash of citrus and sweet florals of jasmine and rose, join branches of green leaves with a dry down of pure sugar sweetness. This scent is amazingly fresh and irresistible - great for both men and women. This creamy whipped bath confection is the ultimate wash time delight! You will love the light fluffy texture of this whipped soap and the seemingly endless bubbly lather with just enough fine sugar to gently exfoliate.
Our sugar whipped soap is bubbly, scrubby, skin softening with a minimal environmental impact!
Always SLS, Paraben and Phalate free!
Ingredients: Sucrose, Distilled Water, Glycerin, Sorbitol, Sodium Cocoyl Isethionate, Disodium Lauryl Sulfosuccinate, Sodium Chloride, Phenoxyethanol, Tetrasodium EDTA], Sweet Almond Oil, Fragrance, Hydrated Chromium Green.
The reason I got this variant for myself is because I like fresh scents and I had a feeling this would be perfect. Guess what? It is!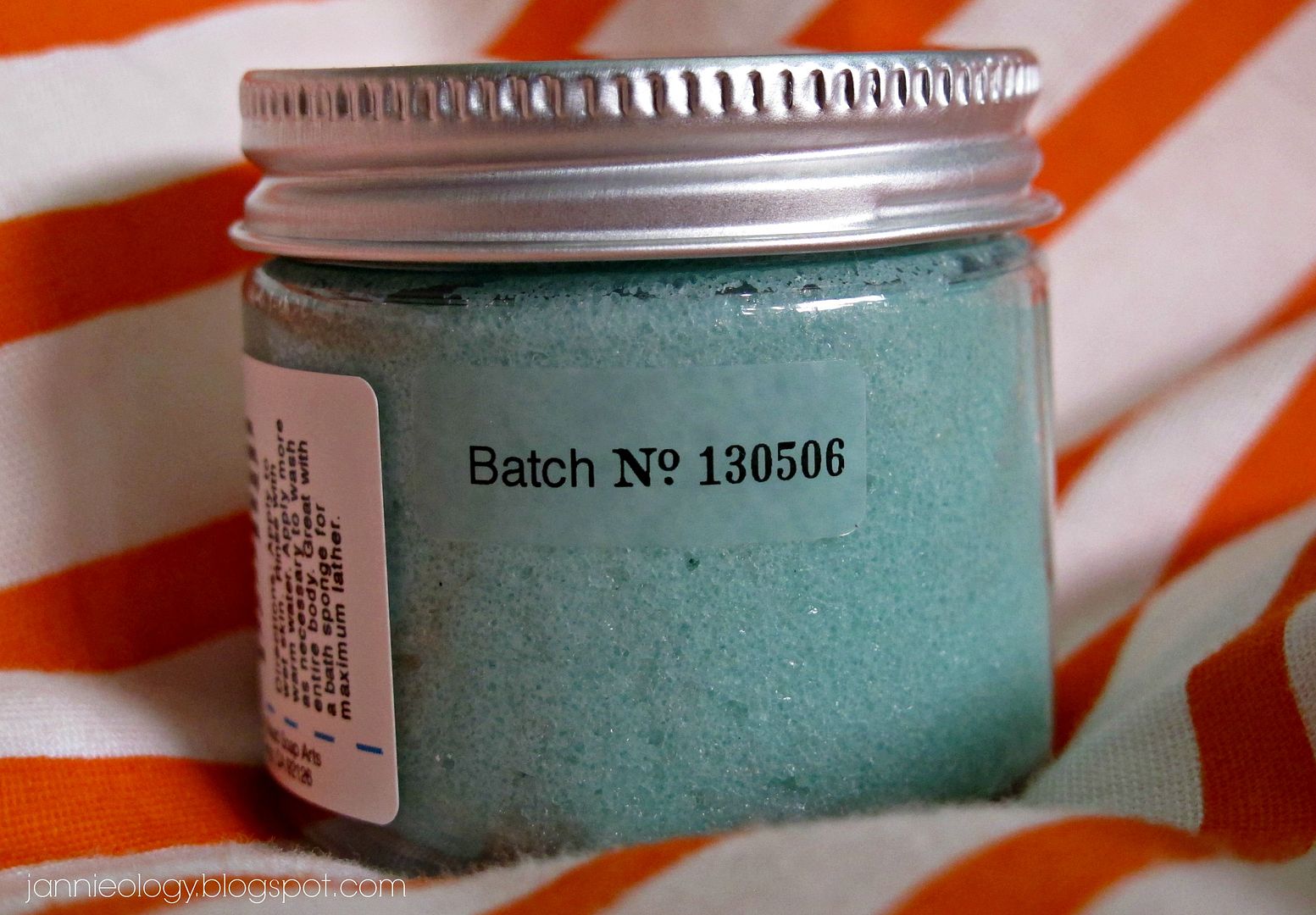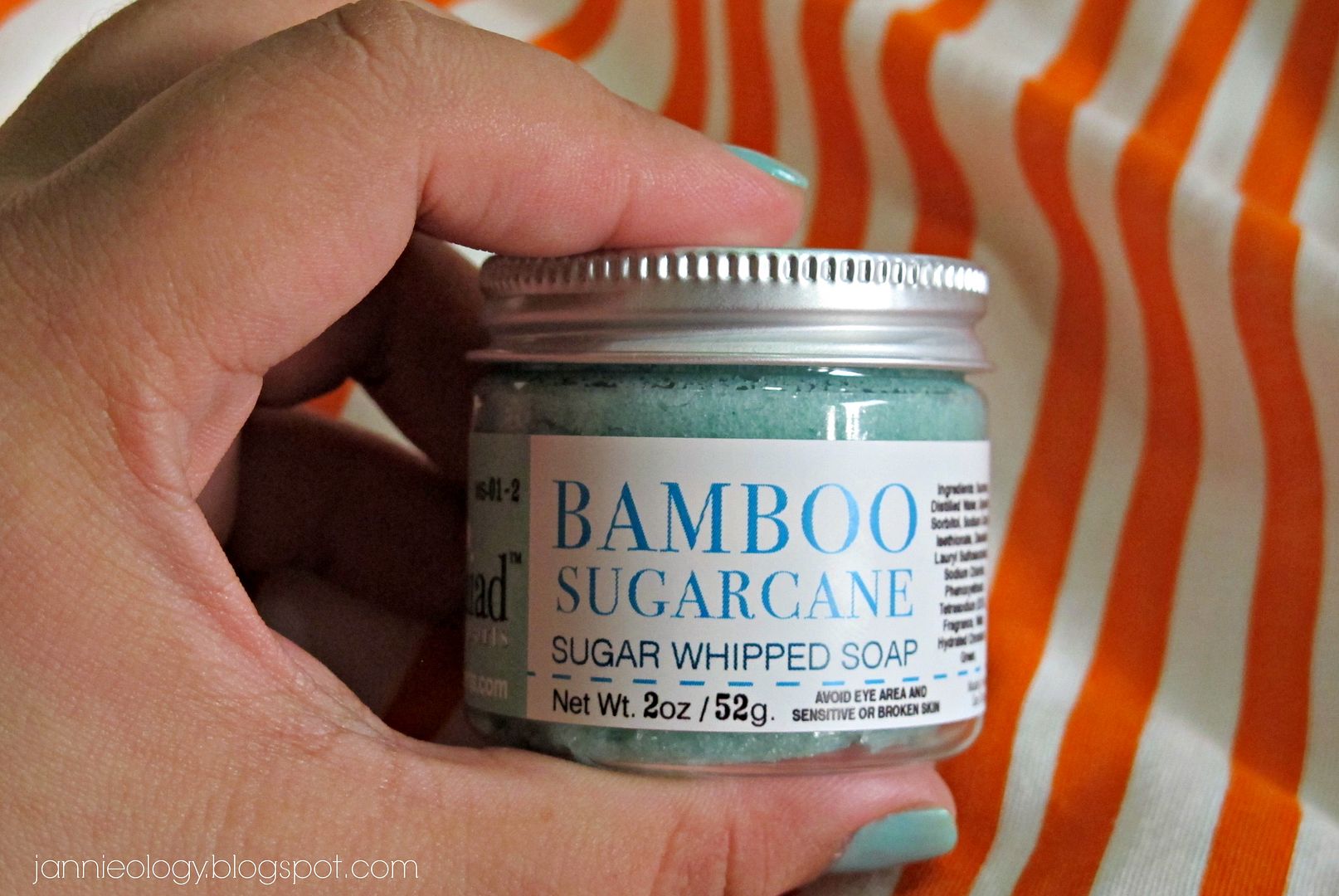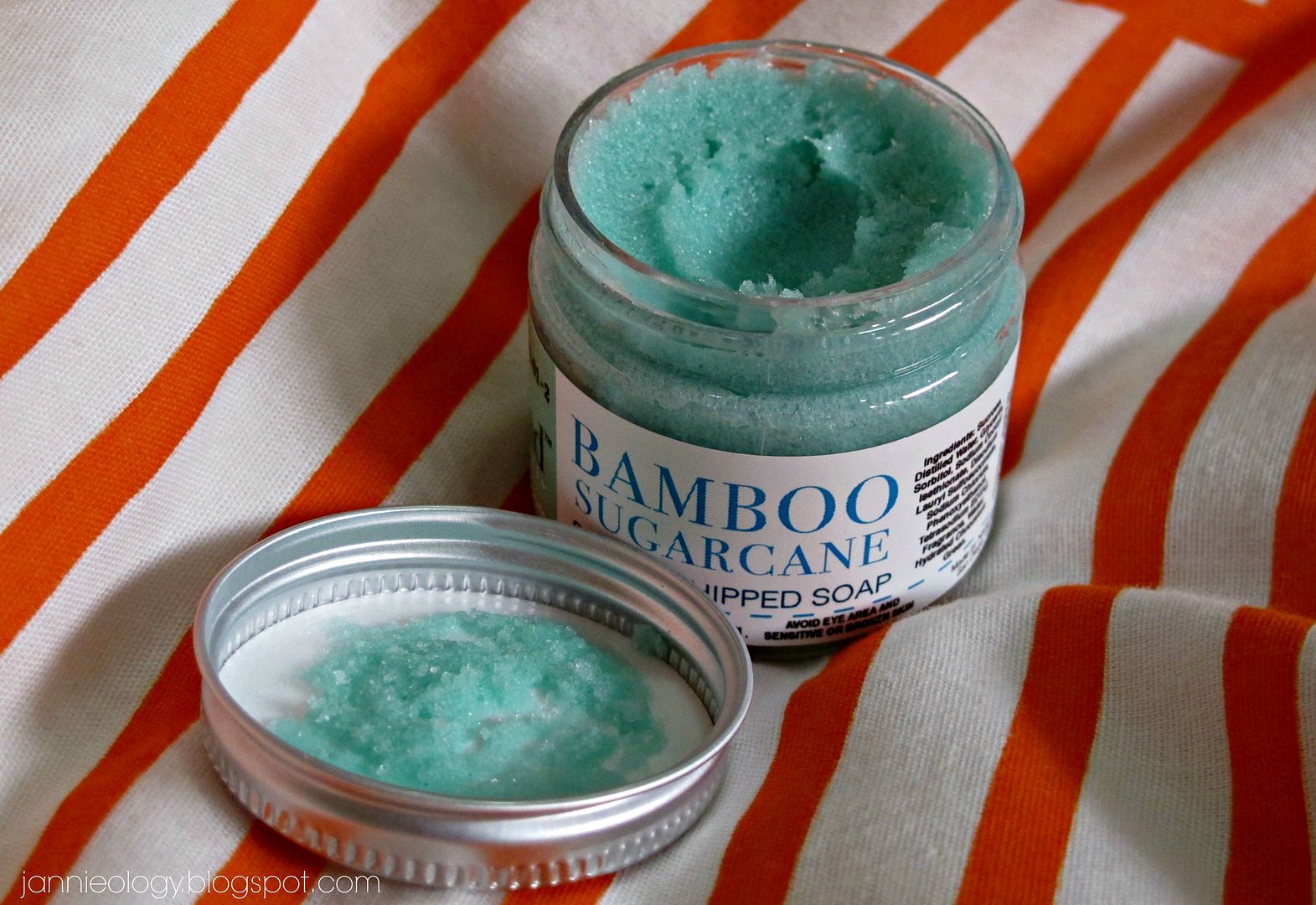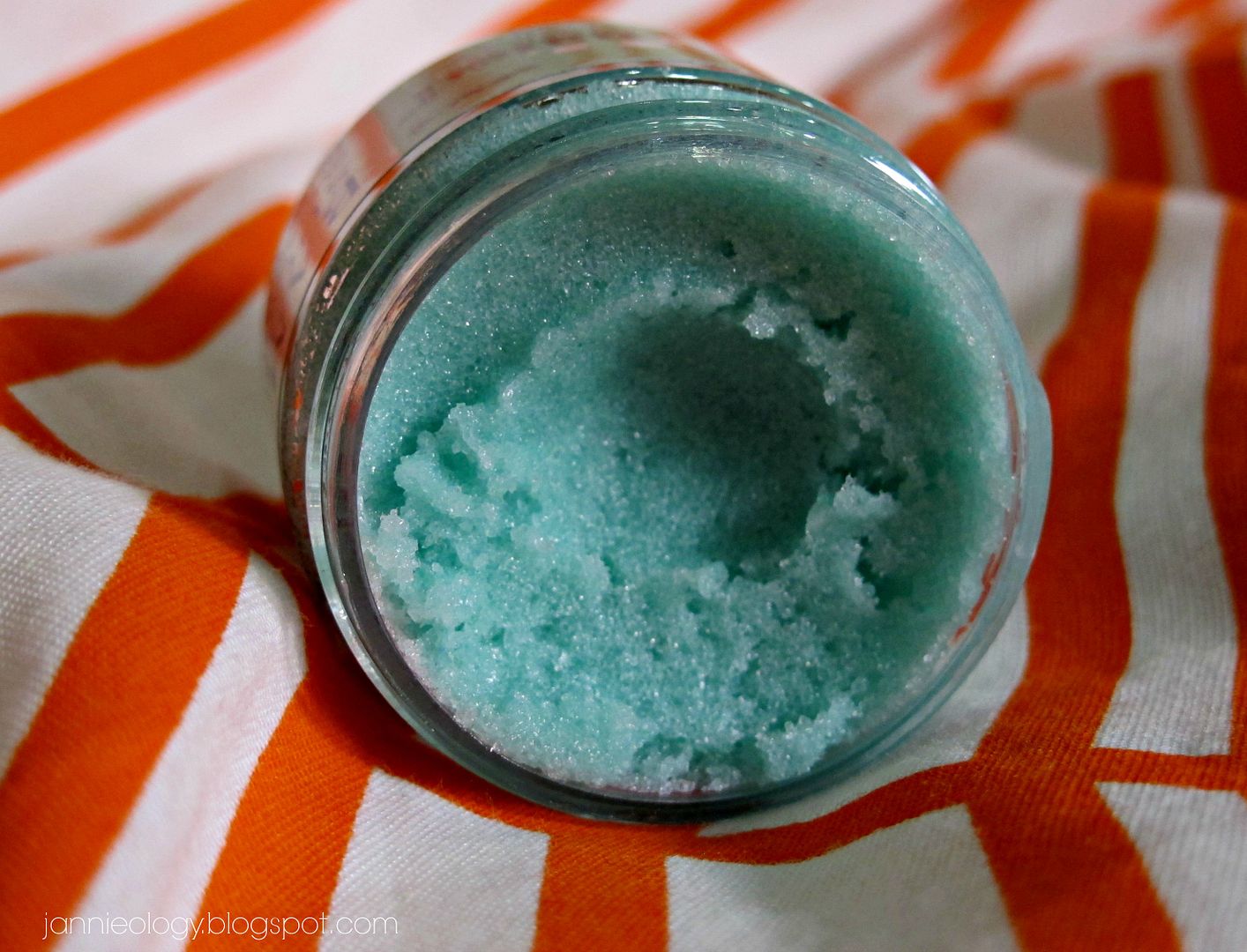 Love :
* Scent - it's very "zen" and refreshing. I'm definitely going to purchase a bigger tub of this soon!
* Texture - the "granules" of the scrub are just the right size and texture to gently but efficiently exfoliate my skin, leaving me with baby soft skin especially in areas like my soles and elbows!
* Affordable - IMHO, for a product as great as this, it's pretty affordable at 250/tub.
* Great packaging - I love the "tin" cover, labeling and even the actual color of the product.
* SLS, Paraben & Phthalate free!!!
Hate :
* Unavailable locally - I'll have to spend for additional shipping every time I want to repurchase! :(
* No whitening effects - but this is sort of a personal choice. I'm just a bit of a "whitening" freak. LOL!
Overall :
I really like this sugar scrub and I'm planning to repurchase from Makeup Hub once I'm done with this small tub. I definitely recommend it to anyone who's looking for a gentle and fun smelling scrub that's great for everyday. If you're a sucker for nice packaging, this definitely will interest you as well.
Go check out Makeup Hub By NC and purchase your own tub now!
Next up for me are the Naiad Artisan Soaps!