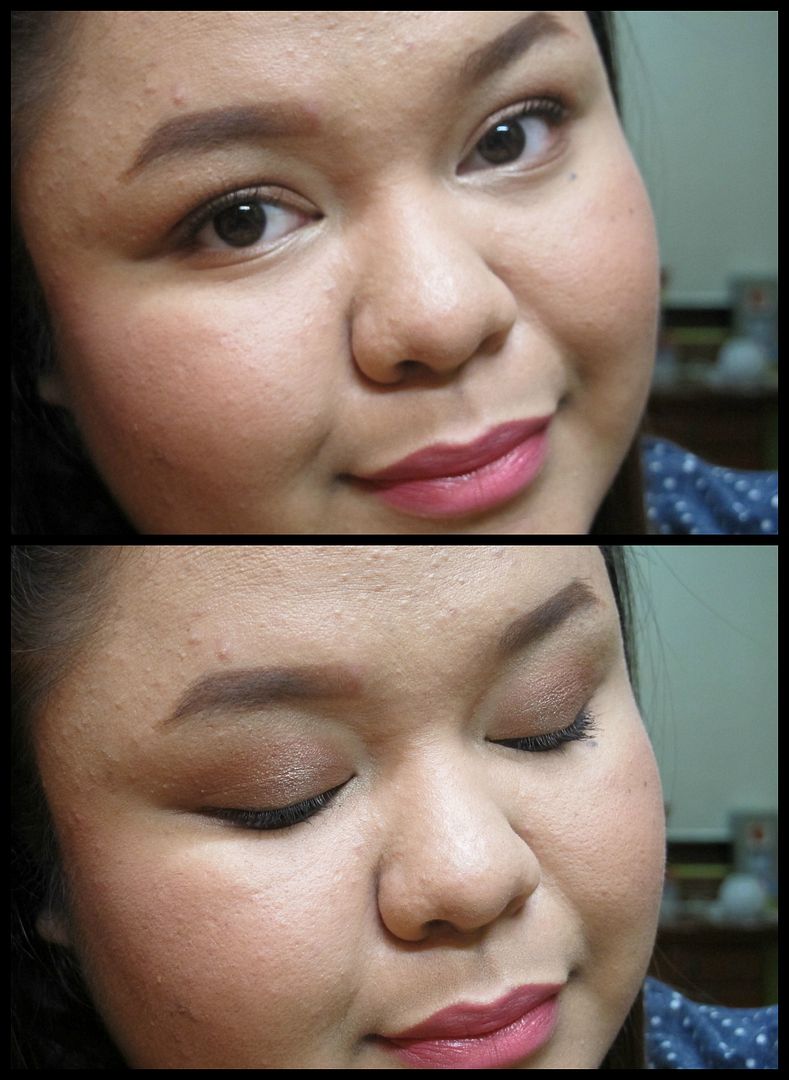 Last month, I was tagged by the lovely Bing Castro of The Project Awesome to do the P1k (one thousand peso) makeup challenge. The rules are pretty simple. All I had to do was create a full face look using products that fit in a P1k budget. The biggest catch? Makeup tools will also be included in the said budget! My heart skipped a beat upon learning this because ever since I started applying my makeup with actual tools, I've rarely used my hands or Q-tips for makeup application. Nevertheless, I wanted to do the makeup challenge/
I used the following products :
San San Matte Finish Liquid Foundation - P100 *sale*
San San Powder - P100 *sale*
Ever Bilena Pencil - P75
MUA Artiste Collection Palette - P400
Depotted NYX Round Lipstick - P180
ELF Lengthening & Defining Mascara - P100 *sale*
TOTAL - P955!!!
Totally passed the challenge!!!
Check out the video down below :