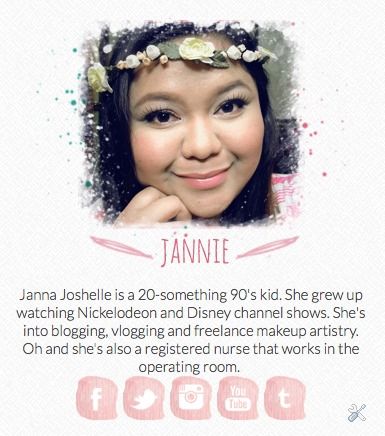 Along with my comeback is a fresh new layout designed for yours truly by Deann Sarmiento of It'sMeDeann. I've been wanting a layout upgrade for the longest time but only got round to actually pursuing this change last January. I contacted Deann via Facebook last January 06, 2014. I made my downpayment on January 17, 2014 and she messaged me last February 19, 2014 that she had started the first round of tweaks to my layout. Previously I had told her that I wanted a turquoise/teal-peachy coral theme but she initially presented me with the pastel pink-green combination. I was initially disappointed but then the color combination grew on me and after adjusting the shade, we came to THE shade that I really liked. Everything is soft & girly yet still very clean. I've lessened the clutter by opting for a two column layout and my header now has more accessible "clickables" to:
ABOUT
REVIEWS
HAULS
MAKEUP LOOKS
and
SPONSORSHIP
My whole layout (installation & tweaks included) cost me P1700. A bit steeper than my previous layout that cost me under P1000 but it was worth the wait. I really enjoy my new layout and I'm looking forward to blogging again. I'm not trying to pressure myself into committing to blogging everyday but I promise to try better. *chuckles*
So, dearest readers, what do you think of my new layout? I'd so want to hear from all of you again!