One of the makeup products that I don't have much of happens to be blushes. I'm not a big blush fan as I've always been conscious of my big fluffy cheeks but over the past few months, I've caught myself reaching for my little stash more and more. Not to mention, I've been needing more blushes for makeup gigs. The problem I had was that I didn't want bringing so many little pots of blush so I knew right away I had to invest in a blush palette. Luckily I stumbled upon an online shop called Red District that sells several kinds of makeup palettes. Last year I picked up their Glam Blush Palette which seems to be pretty similar to the Coastal Scents one.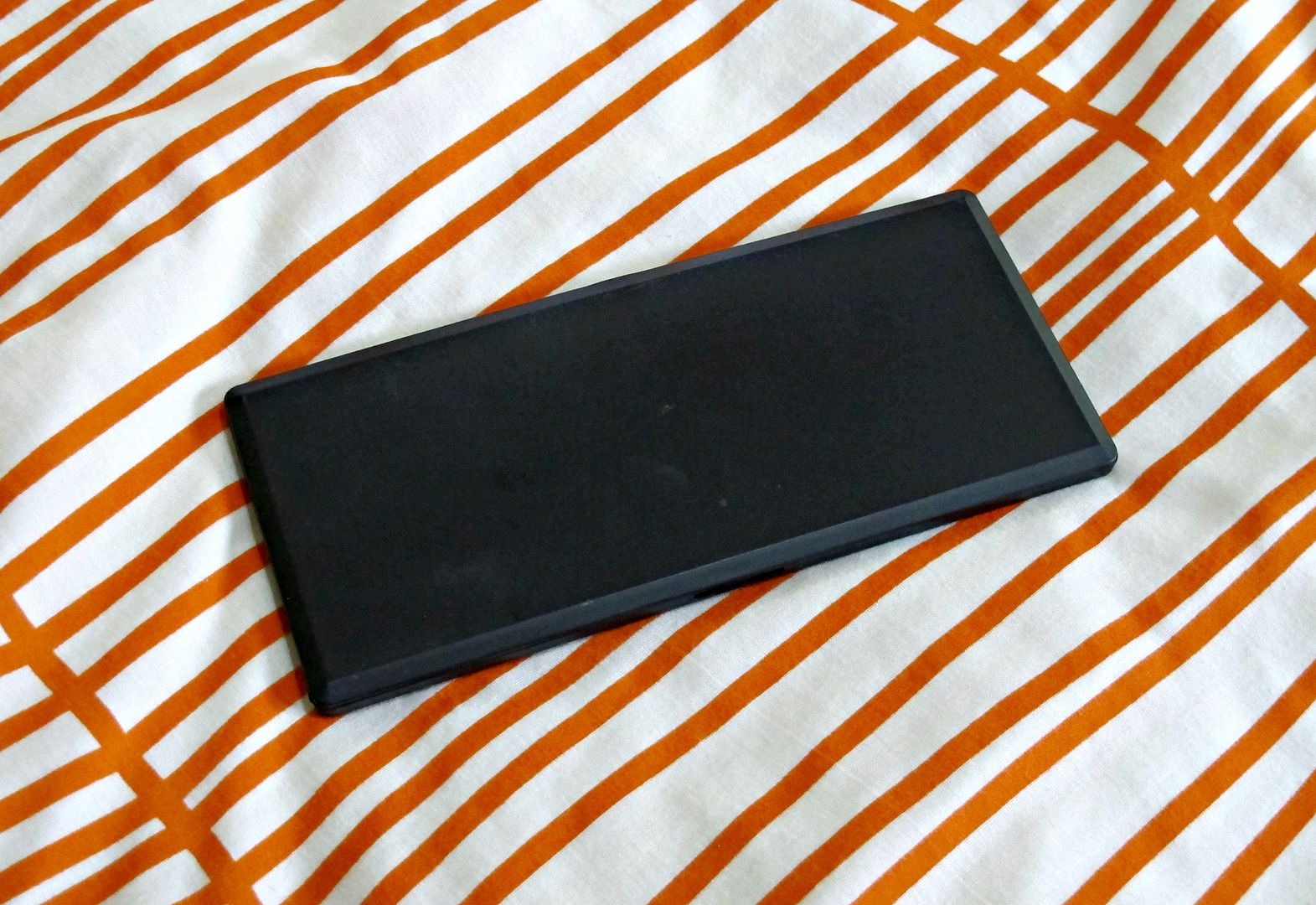 What : Glam Blush Palette
Where : Red District
Price : 350php
Description from site : "This 10 Color Glamorous Blush Palette contains soft nudes, pretty pinks, and deep berry shades in matte and shimmer finishes. Create the perfect flirty flush for day or night!"
Ingredients (according to site) : Talc, Mineral Oil, Titanium Dioxide, Magnesium Stearate, Isopropyl Palmitate, Lanolin, Methylparaben, Proplyparaben, BHT. May contain: Mica, Iron Oxides, Ultramarine Blue, D&C Red No. 7 Ca Lake, FD&C Red No.40 Al Lake, FD&C Yellow No. 5 Al Lake, FD&C Blue No. 1 Al Lake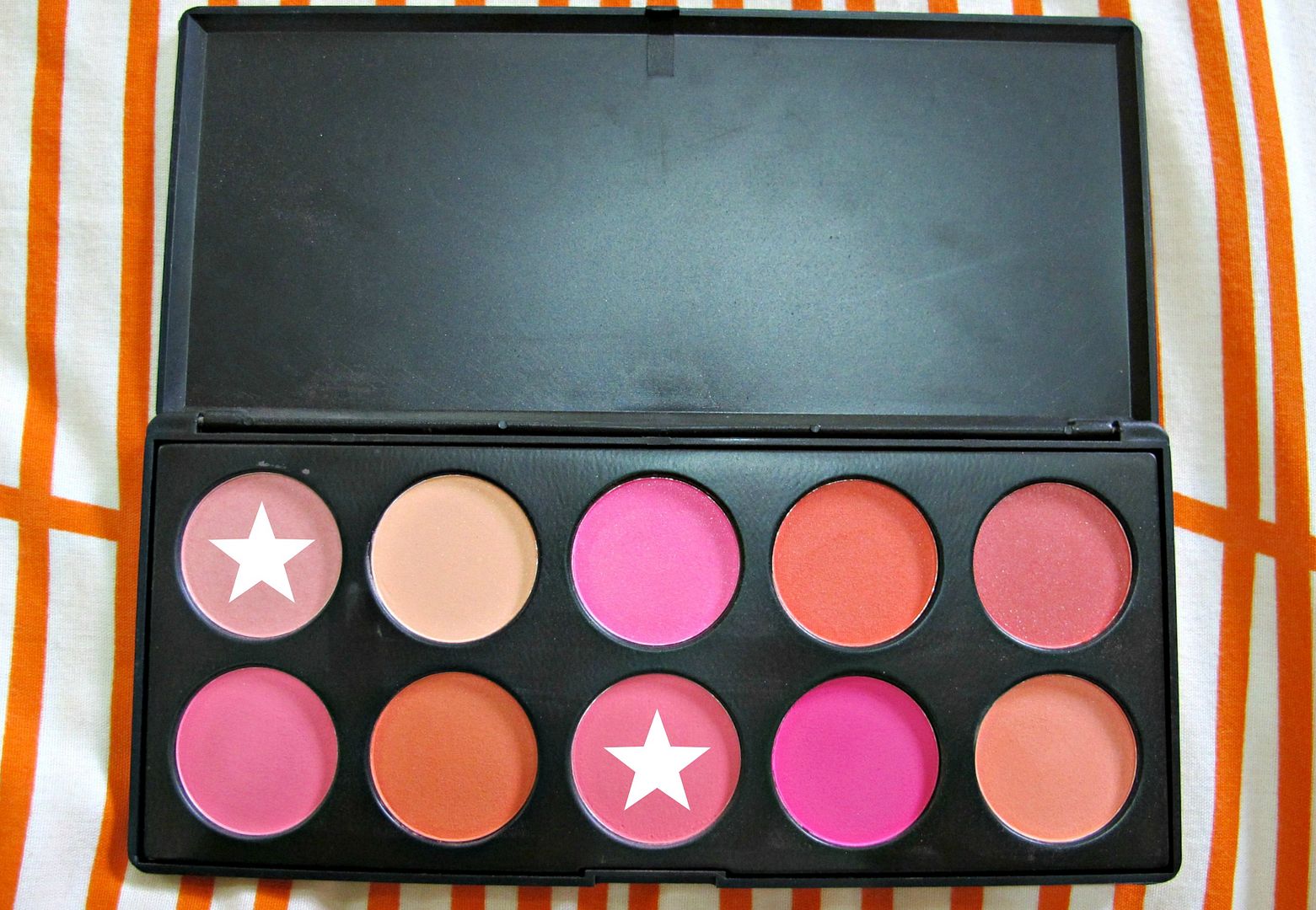 Top, Left - Right :
Light pink - satin
Light coral brown - satin
Medium pink - satin
Bright coral-orange - shimmer
Deep coral - shimmer
Bottom, Left - Right :
Natural pink - matte
Orange - shimmer
Peachy pink - matte
Deep fuchsia - matte
Light coral - shimmer
My personal favorites are the ones marked by stars. I've been using the light pink & peachy pink blush overtime I wear makeup. Now onto swatches!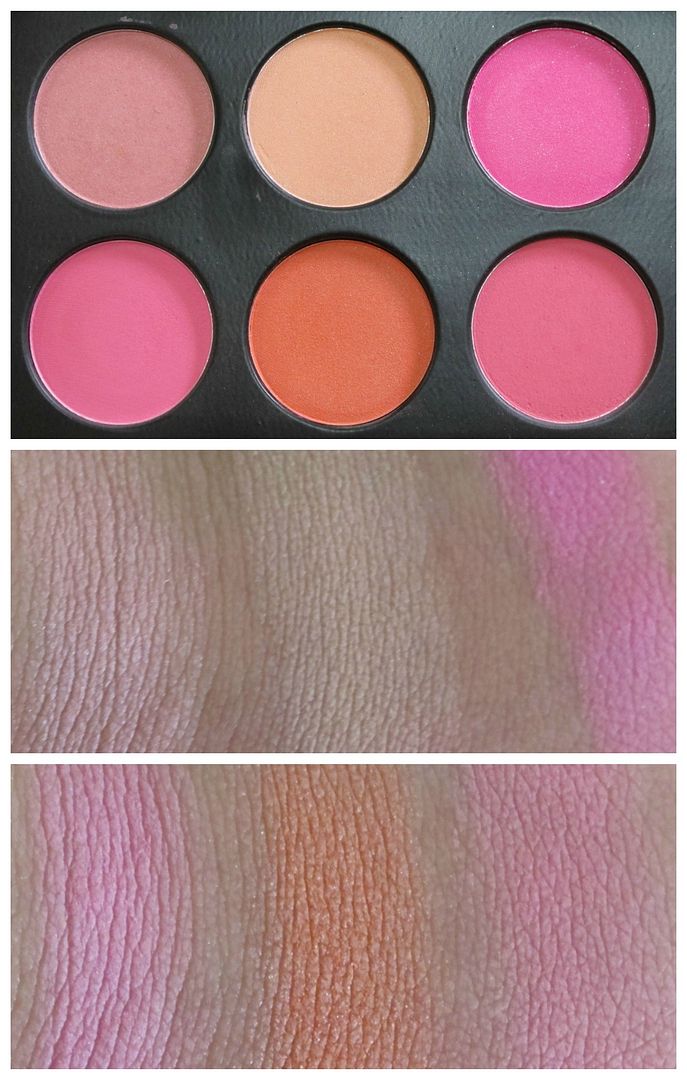 Here's an old photo (prior to me chopping off my hair) of me using both of my fave blushes from this palette blended into each other! It's very pretty in real life.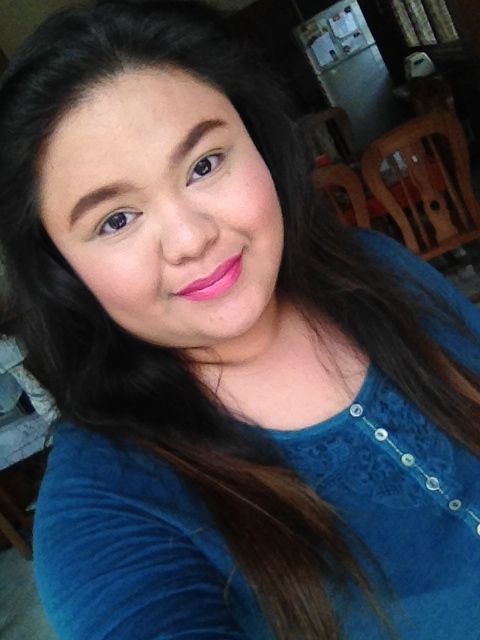 What I Liked :
* Affordably priced.
* Sleek but sturdy packaging makes it every makeup artist's dream come true. I don't have to worry about my blushes breaking while inside my trolley.
* Most of the blushes are pigmented and long wearing.
* Works with almost all skin tones.
* Blush colors are true to pan colors.
* I didn't have any allergic reactions to the blushes.
* Diverse collection of colors, with no two blushes alike.
What I Didn't Like :
* Only available for online orders.
* I would have loved this even more if it had a blush that could act as a highlight and a blush than can double as a contour or bronzer. It would then be such a complete palette!
That's about it for this review. Check out Red District for more gorgeous palettes for makeup artists and makeup enthusiasts alike!