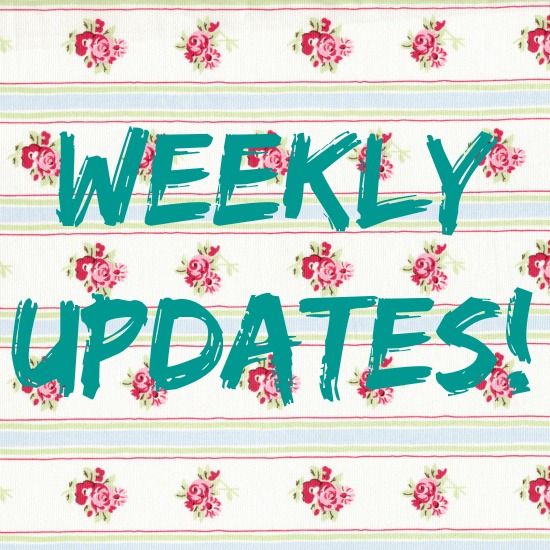 This week has been a rushed kind of week. So many things to do, so little time! I've been rushing around the house trying to get everything together. Why? Well, I'm leaving for a little trip on the 24th and I want everything in order at home before I leave. I'm not sure if I've mentioned this before but I live next door to my grand folks and as my parents are away most of the time, they are my legal guardians. They're the ones taking care of me BUT in reality, it's the other way around! *laughs* The past week has has me making meal plans for them, preparing for lola's birthday tomorrow (01-19-15) and everything else in between but I also promised myself I'd try my best to update this blog regularly. So, here's a weekly update.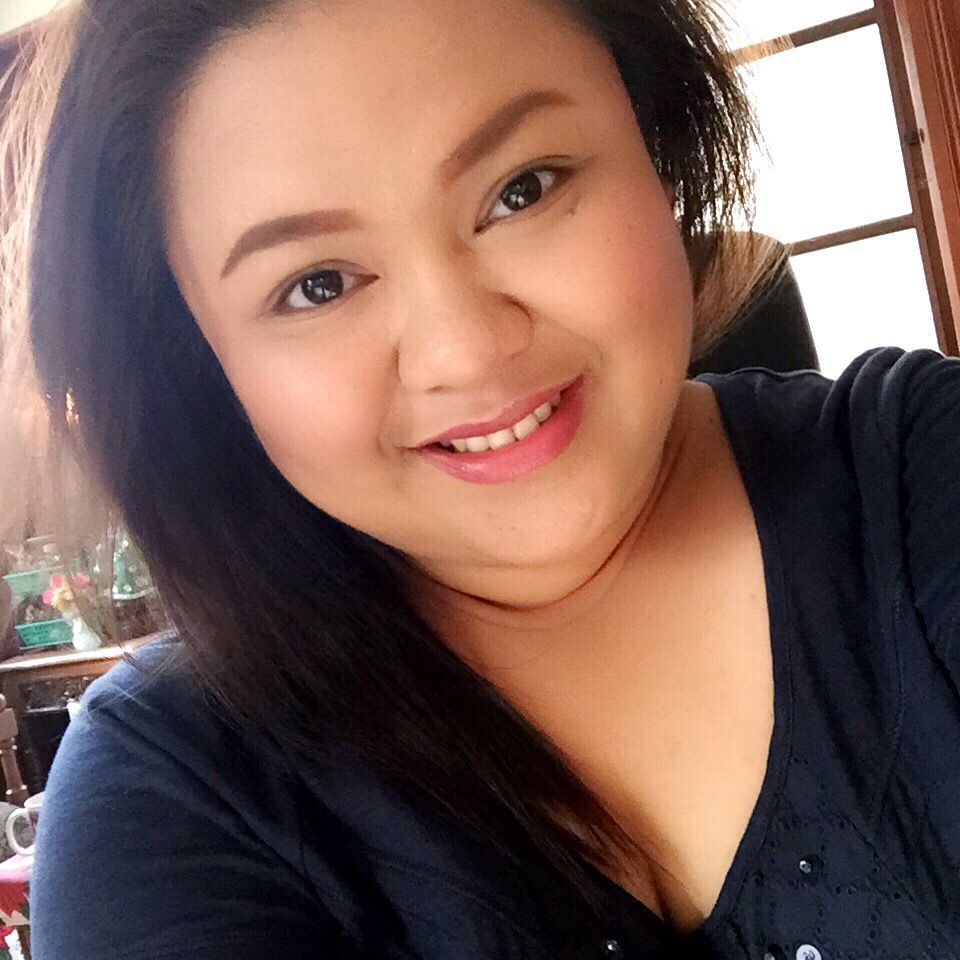 I'm still fallowing a calorie-counted meal plan from One Tomato ZC and above are some of my favorite meals for this week! Curried chicken rice and veggies, grilled tuna belly with pickled veggies and upland brown rice, greek pita wrap (chicken) with yogurt dressing, beef pot roast with mushroom gravy and upland brown rice, grilled salmon with sprouts and upland brown rice and lastly, my ultimate favorite meal this week : roasted chicken with apple sauce, veggies and upland brown rice!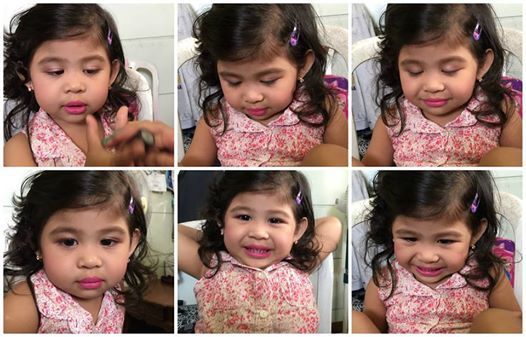 This little cutie pie happens to be my first "child" client. Her mommy (a co-worker) had me do her makeup because she was a flower girl at a wedding the other day. I despise heavy makeup on kids so all I did was add a bit of definition and sparkle. I tried to stick with pinks and very light browns to emphasize her youth. That barbie-hot pink lipstick is MAC's Candy Yum Yum, by the way.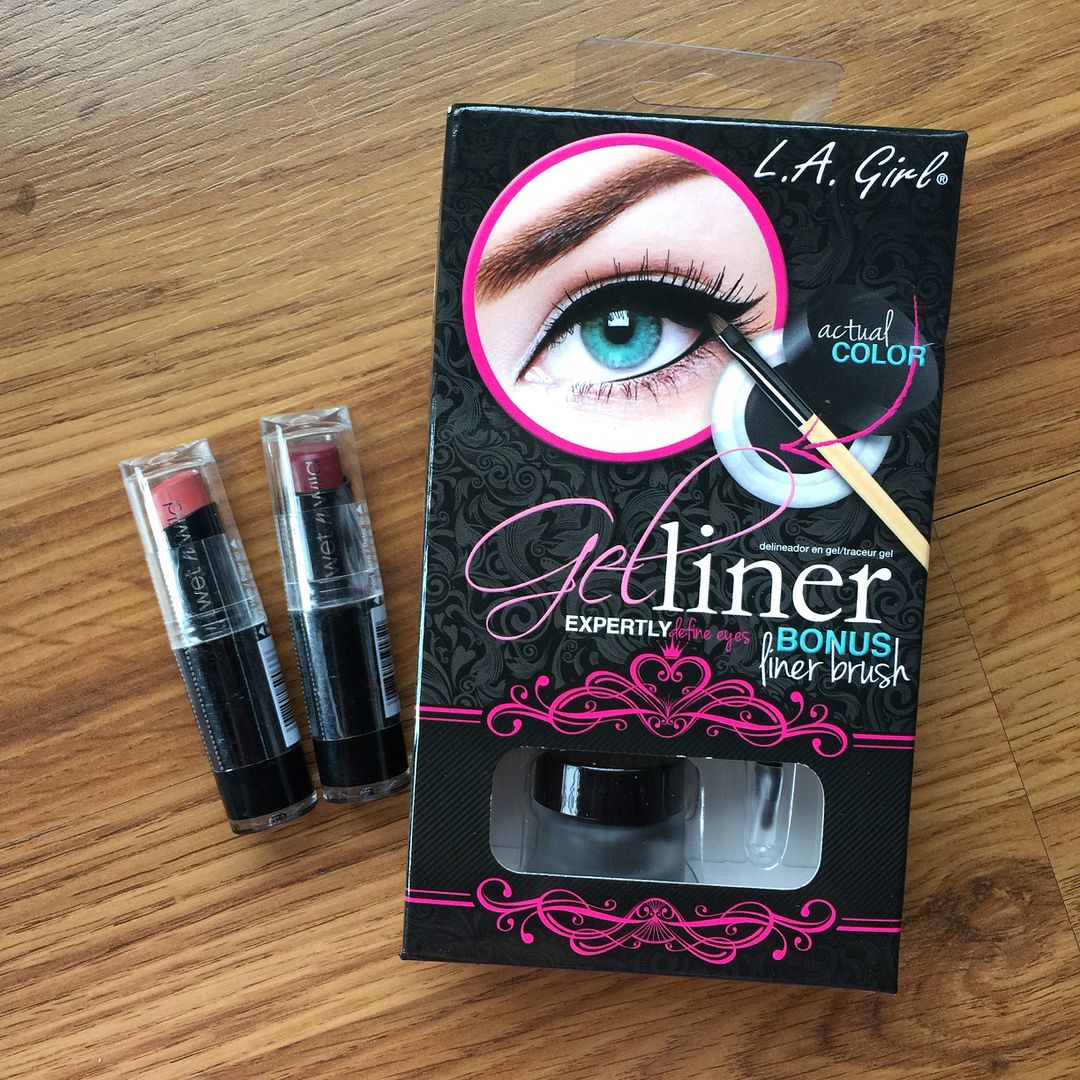 I also received my items from Prinsesitasarah Cosmetics this week. I ordered a "cult" favorite, the L.A. Girl gel liner in black. I also ordered additional Wet n Wild megalast lipsticks in just peachy and cinnamon spice. I have a growing collection of these lipsticks and I knew I just had to get these particular shades since I've been tracking them down for forever!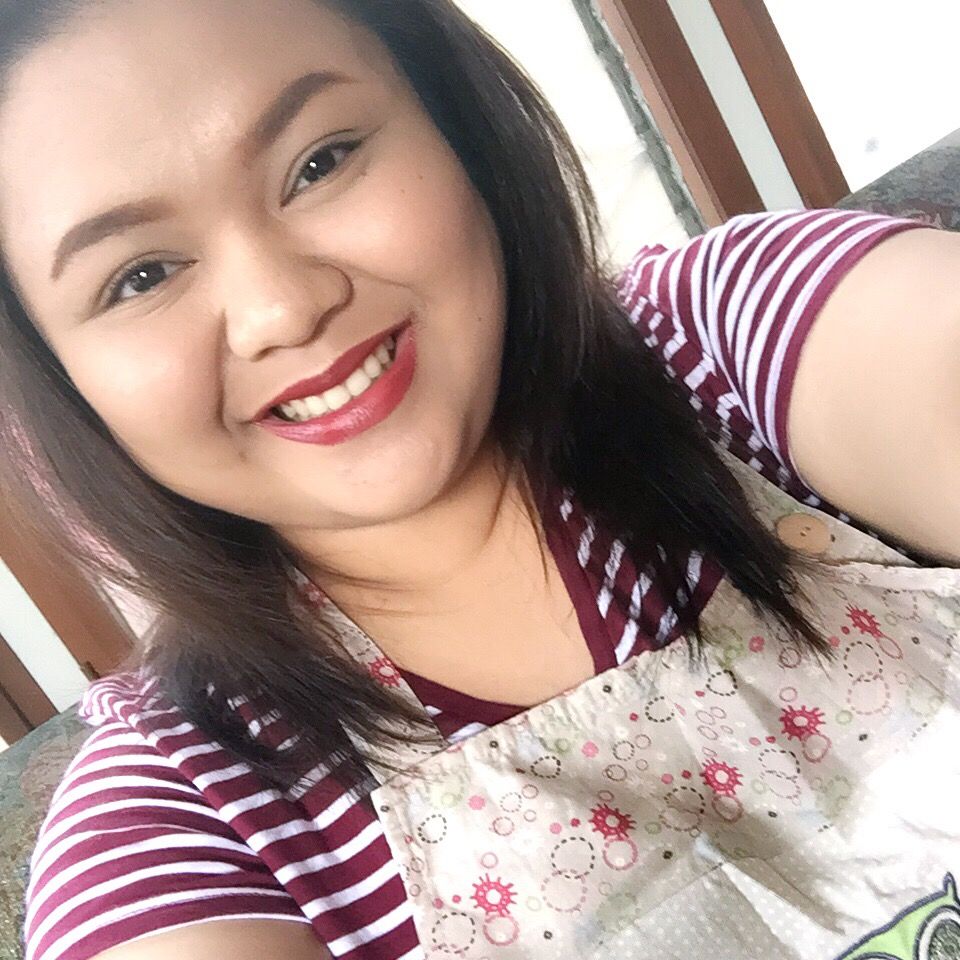 Yesterday I went to run some errands before I started to tinker around in the kitchen. I decided to put on a "full face" and use my new lipstick. It's the cinnamon spice one. Cinnamon spice is a brick red with a lot of brown undertones. It looks really nice on my medium light-medium skin tone and is actually very wearable even in the day time!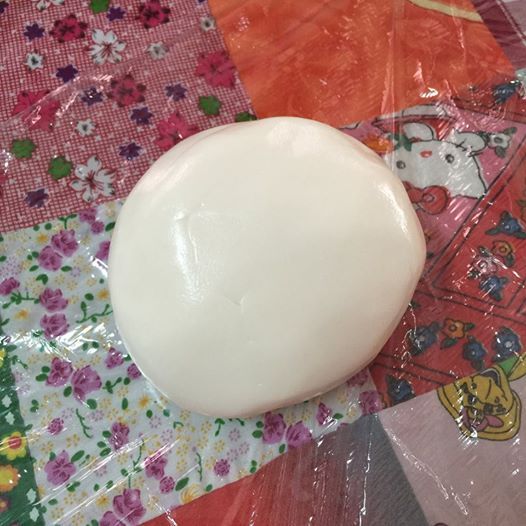 I also made fondant from scratch and even if it was a bit ugly at first, it finally came together in a cohesive ball. I wrapped it up in cling wrap and left it to "season" a bit.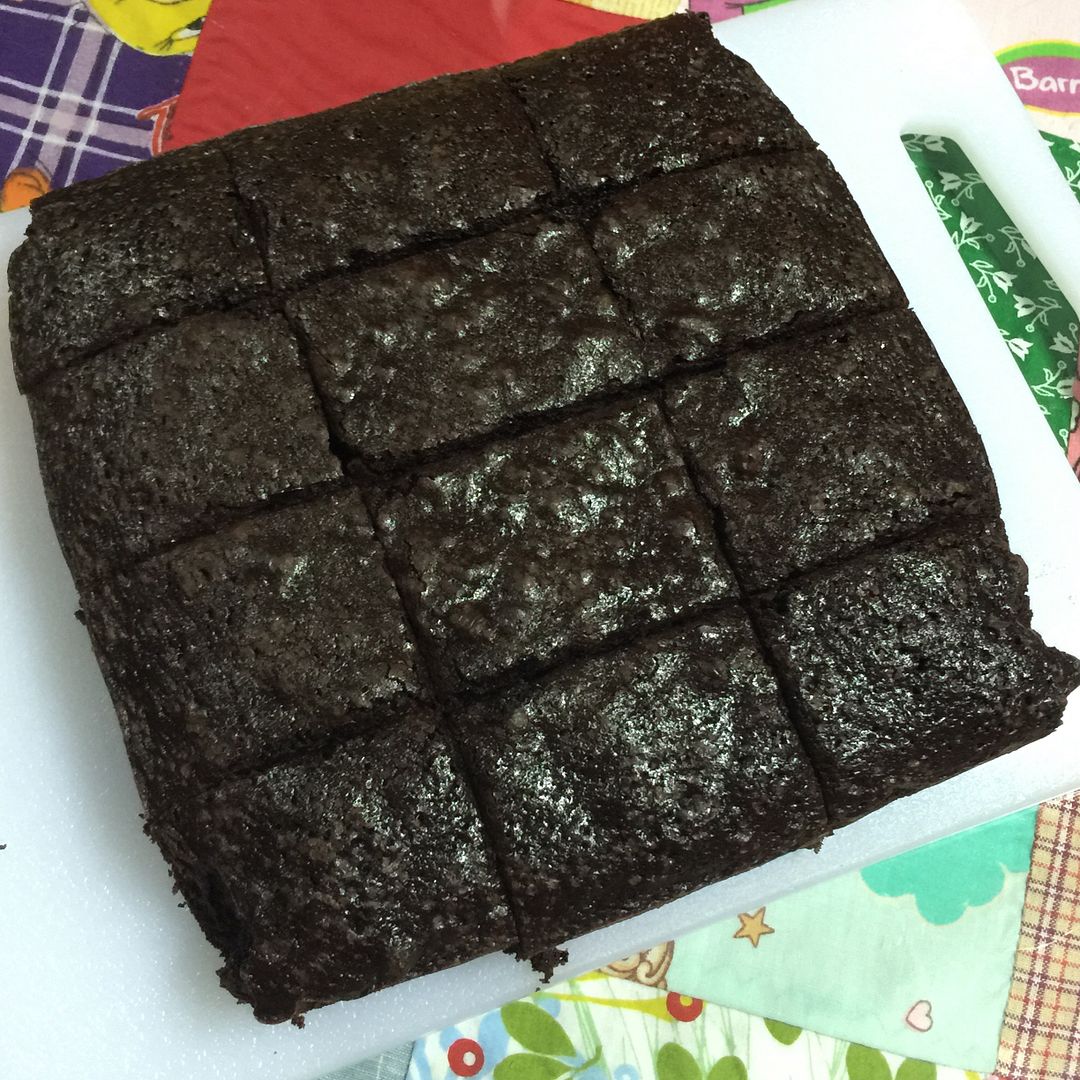 I also baked fudgy brownies this week. After trying out a couple recipes, I finally found one that I really liked. Its thick and fudgy on the inside but crinkly on the outside. I bet this'll taste even better with a topping of toasted almonds or a drizzle of salted caramel!!! *drools*
Lastly I made butter sugar cookies with royal icing design. These are definitely on the menu at Sugar Works for this upcoming Valentine's Day. I'm all about the L-O-V-E, baby! *laughs*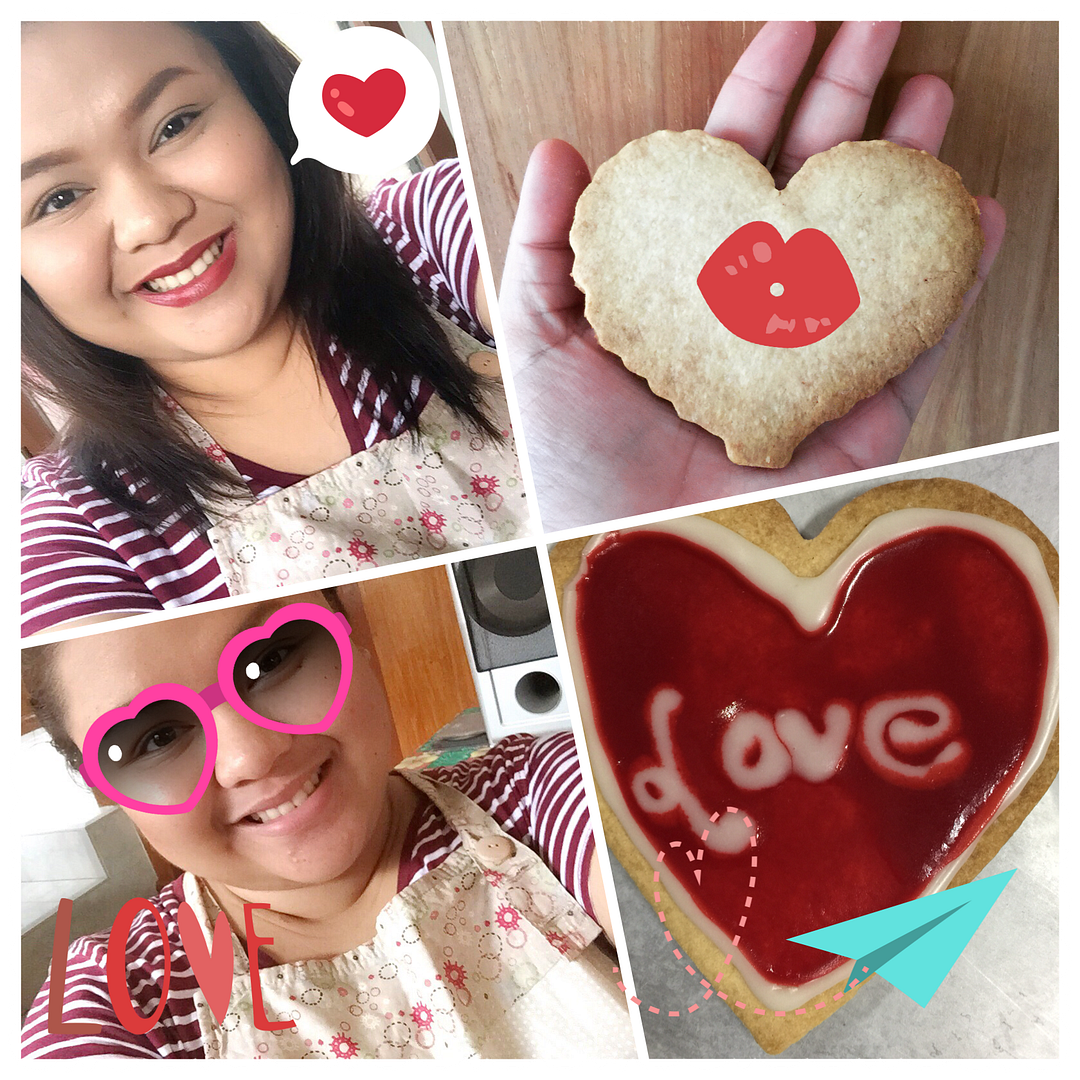 I'm going to end this post with this fun collage I made with an application called PhotoGrid. It's for free in the App Store. Go get it! It's pretty cool and easy to manipulate...
That's it for this week. I'm off to start packing my luggage for my trip. Till my next post!