I promised myself I'd be a better blogger (yes for the nth time!) this month. I'm starting December 2015 with my first ever "event". I was invited to City Mall Tetuan' s Grand Christmas Tree Lighting Ceremony by Mr. Edzel Nohay, Marketing Assistant & Team Leader of City Mall Tetuan. I received the official invitation a few days ago and the press package earlier during the event.
I was really about to miss the event due to some personal reasons but everything worked out in the end... *smiles*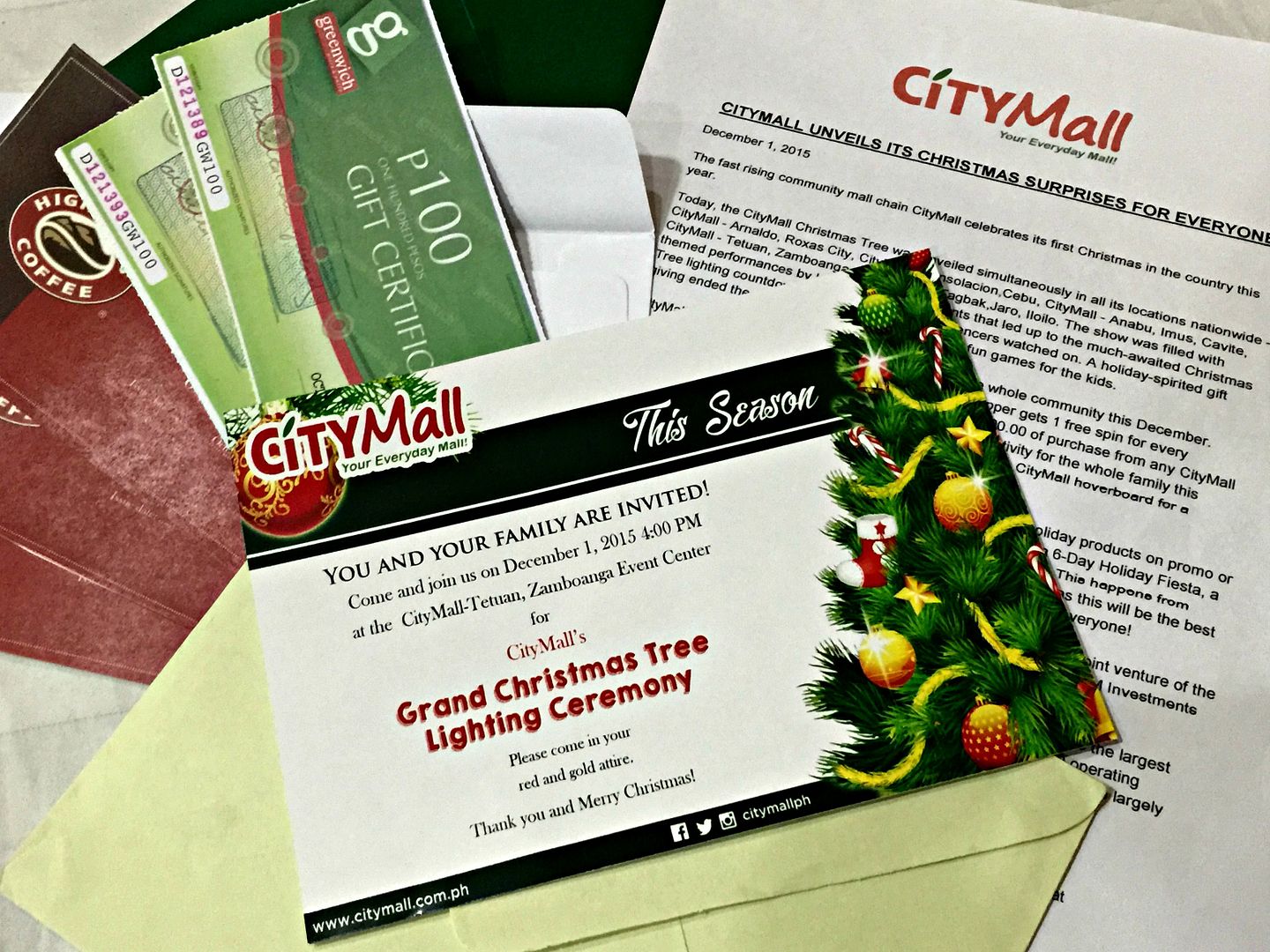 While reading the content of the announcement page included in the press package, I learned that today the City Mall Christmas tree was unveiled simultaneously with other locations nationwide. Isn't that a cool concept? They definitely kicked off their December with an awesome event that the entire family could enjoy!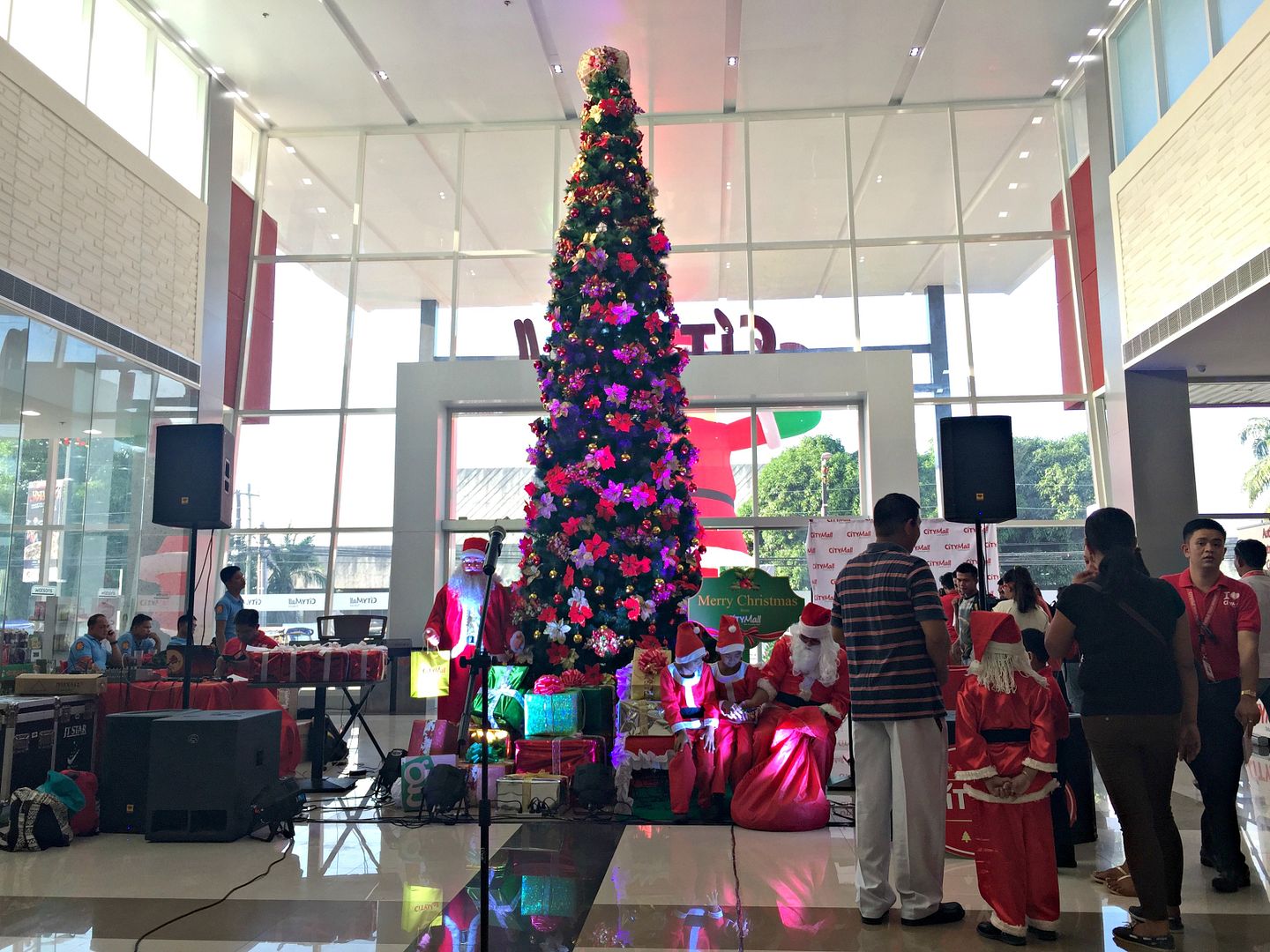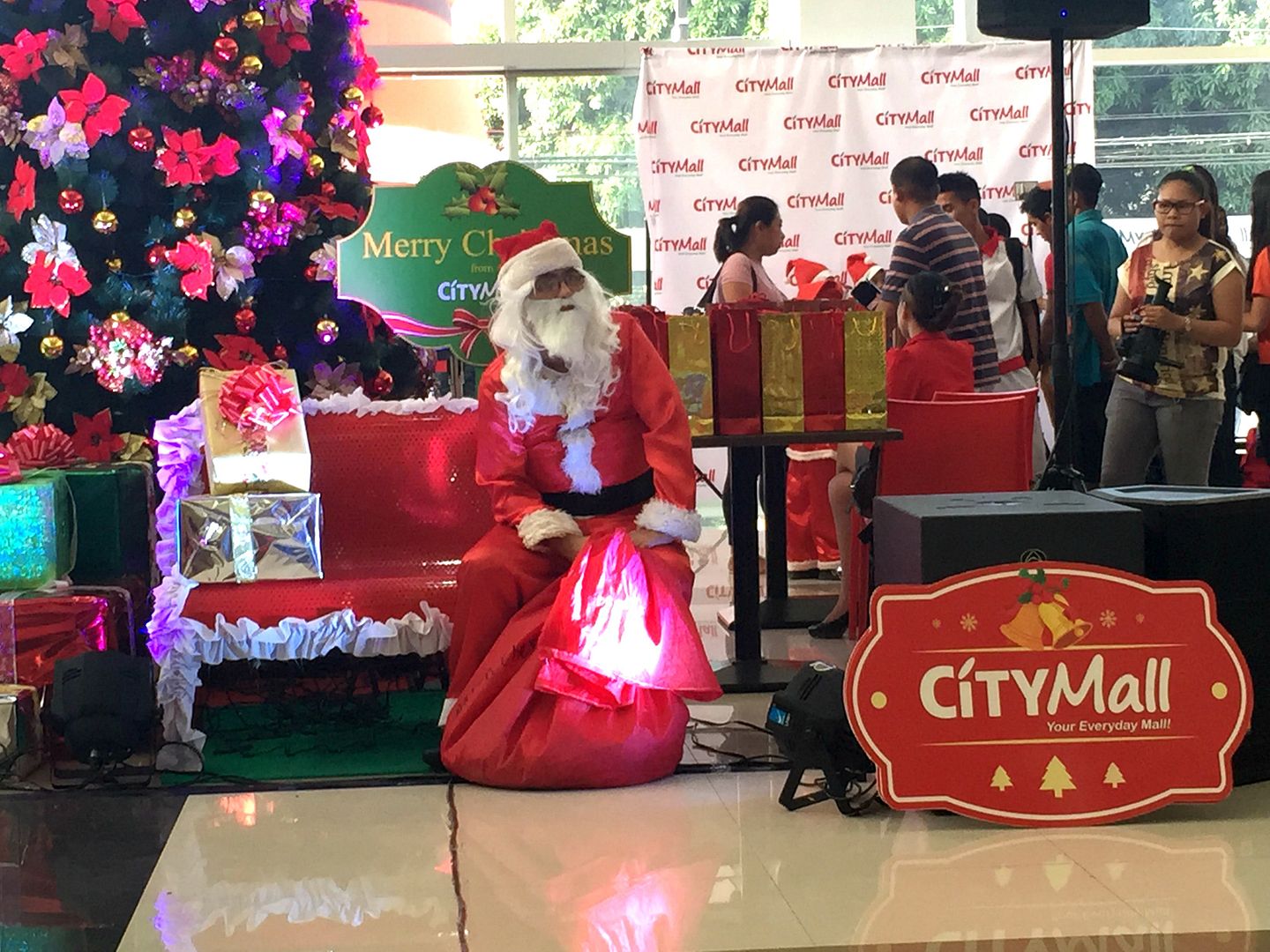 Check out Santa chilling before the program started... I bet he knows hordes of kids will be all over him in a few minutes expecting sweets and hugs and greeting of Christmas!
Miss Maria Morena of YES FM was their enthusiastic host for todays event. She was bubbly and energetic and was exactly the type of host to rile up the public to join in the fun. What I liked the most about her hosting style is that she got the audience involved and even spoke in Chavacano, the local dialect which I feel is awesome because it helps promote something that is genuinely a representation of what it is to be part of Zamboanga City.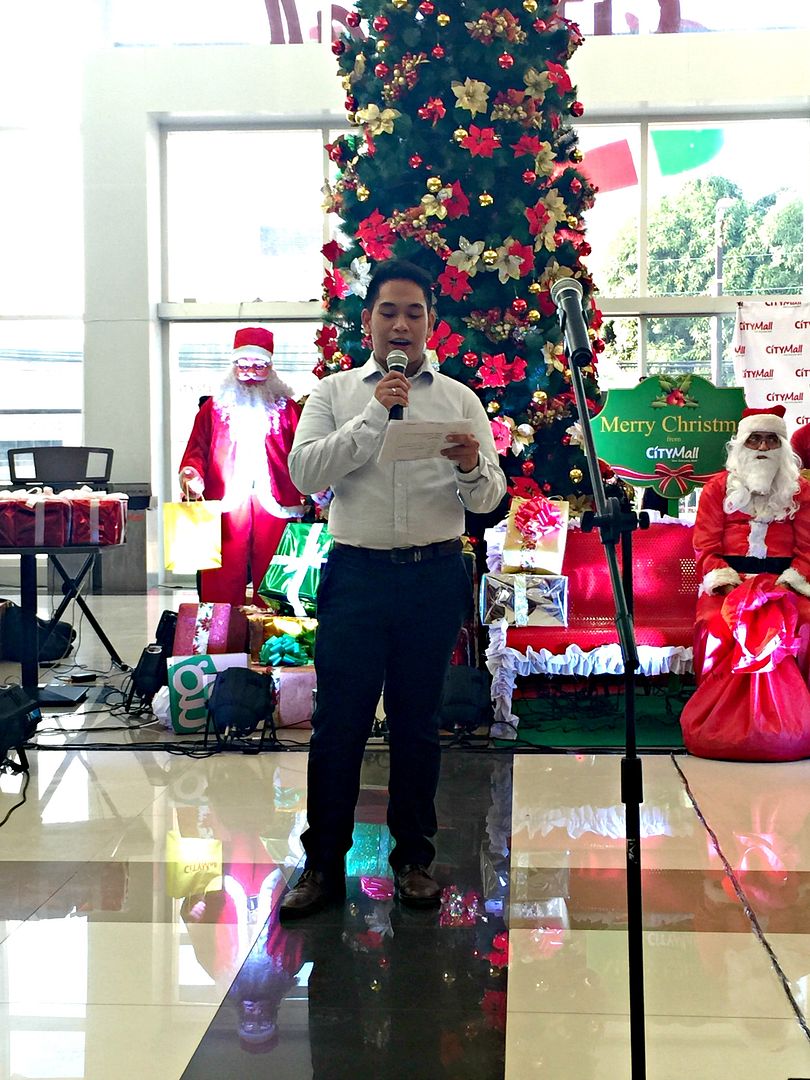 Welcoming remarks were given by Mr. Denmar Madriaga, Marketing Assistant of Double Dragon Properties Corp. The corporation owns 66% of City Mall while SM Investments Corp owns the other 34%... He warmly welcomed all the special guests, media personnel, City Mall personnel and the other mall goers to the event.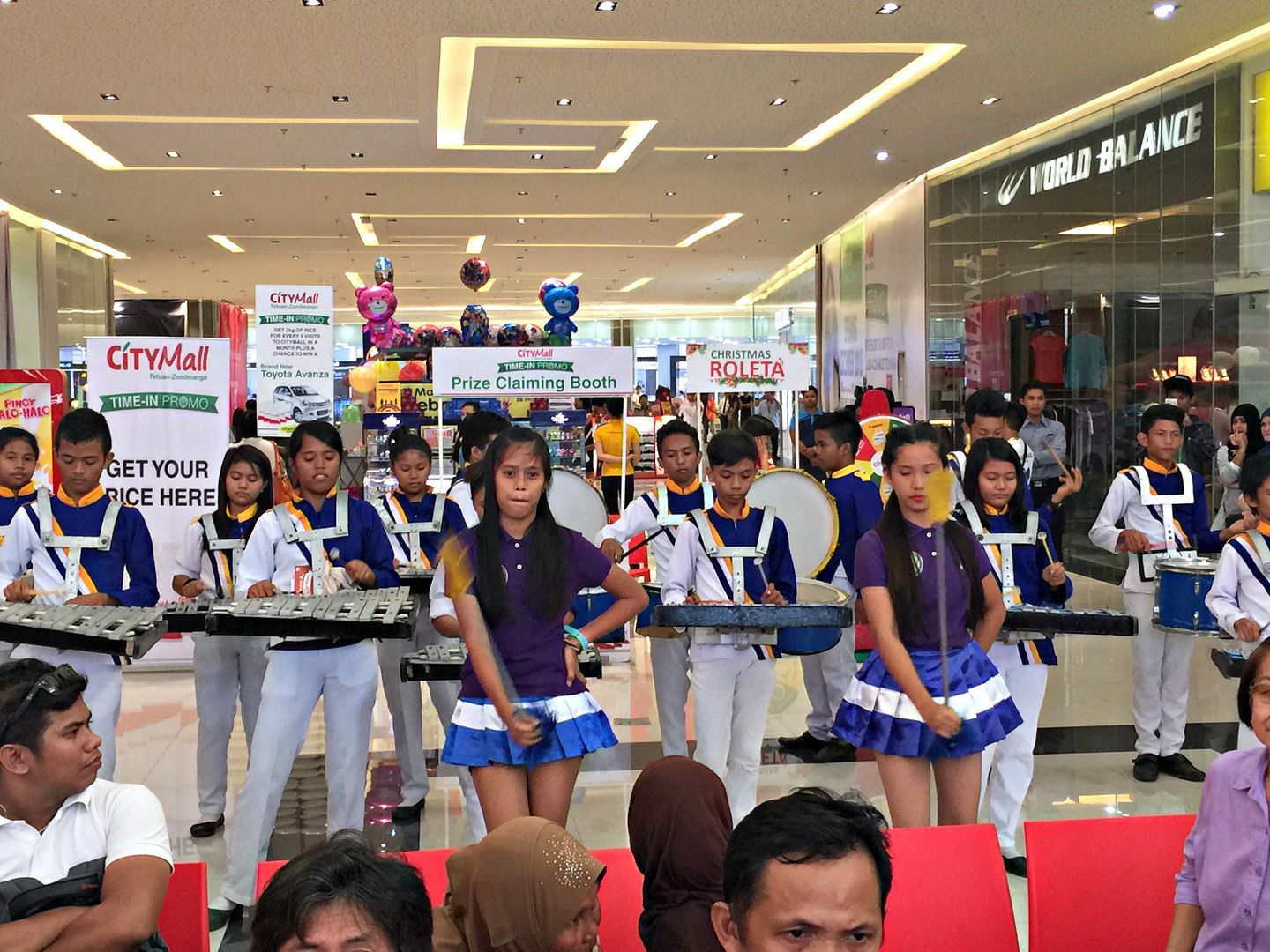 There were also performances by local artists & students like this one from Zamboanga City High School Main's marching band... I was able to take a short clip for your enjoyment.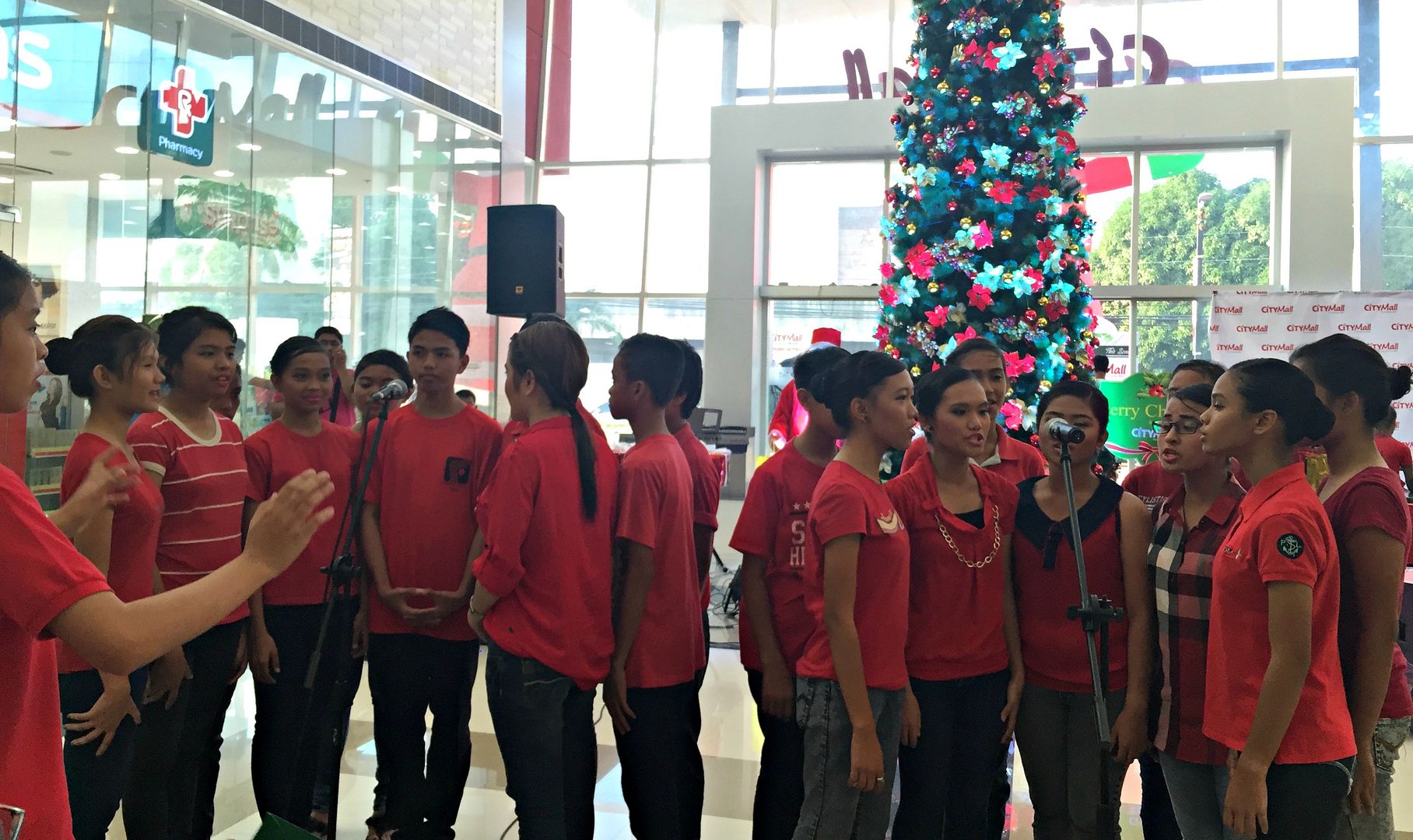 Another group that performed was a vocal choir called RJ's Choir. These kids are really talented and blessed with amazing voices that blended together so well. I won't lie, I definitely got goosebumps! I was also able to take a short clip of their performance...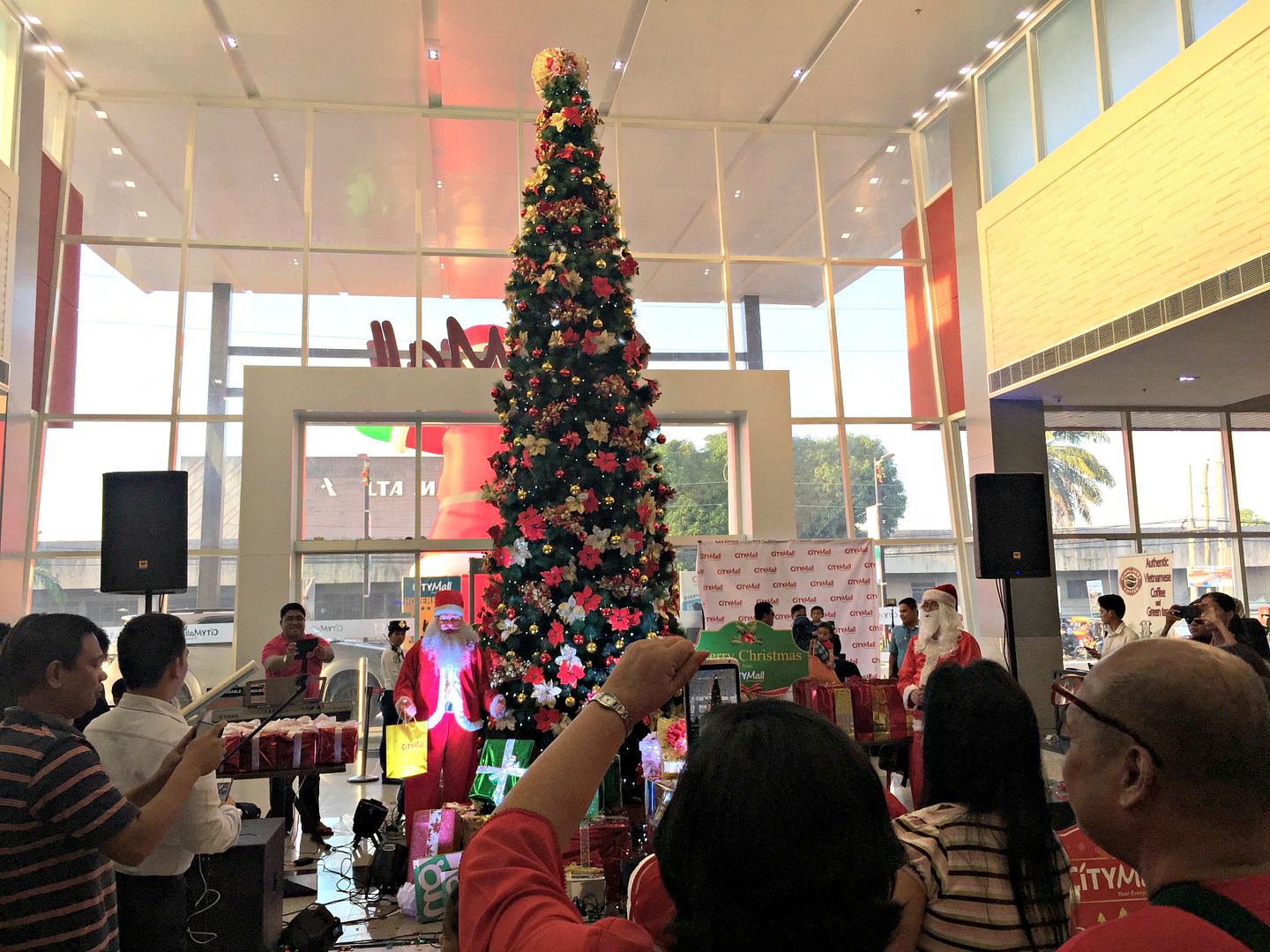 The last video I got was of the actual Christmas Tree lighting...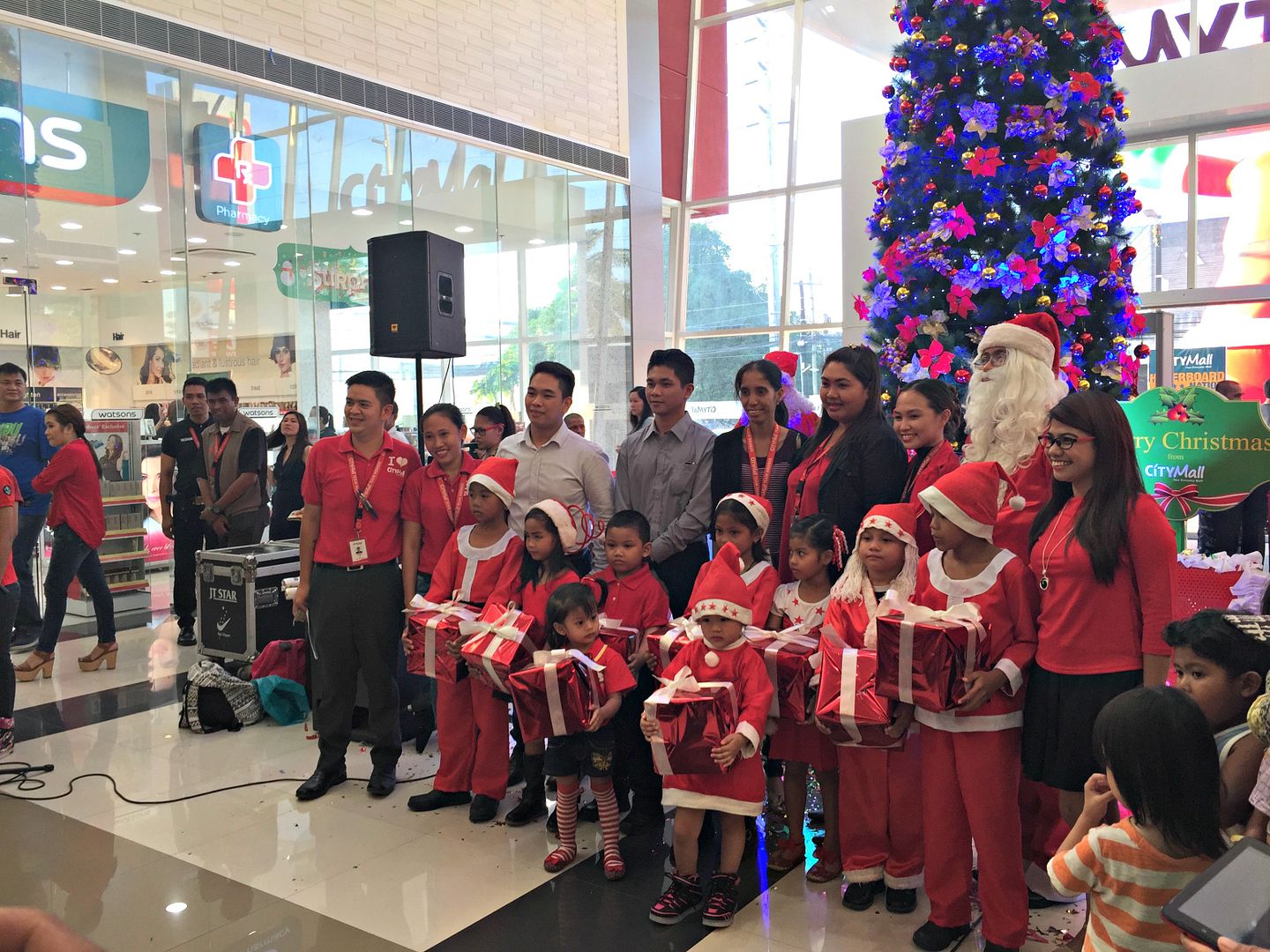 These little kids dressed up as Santa received special surprises.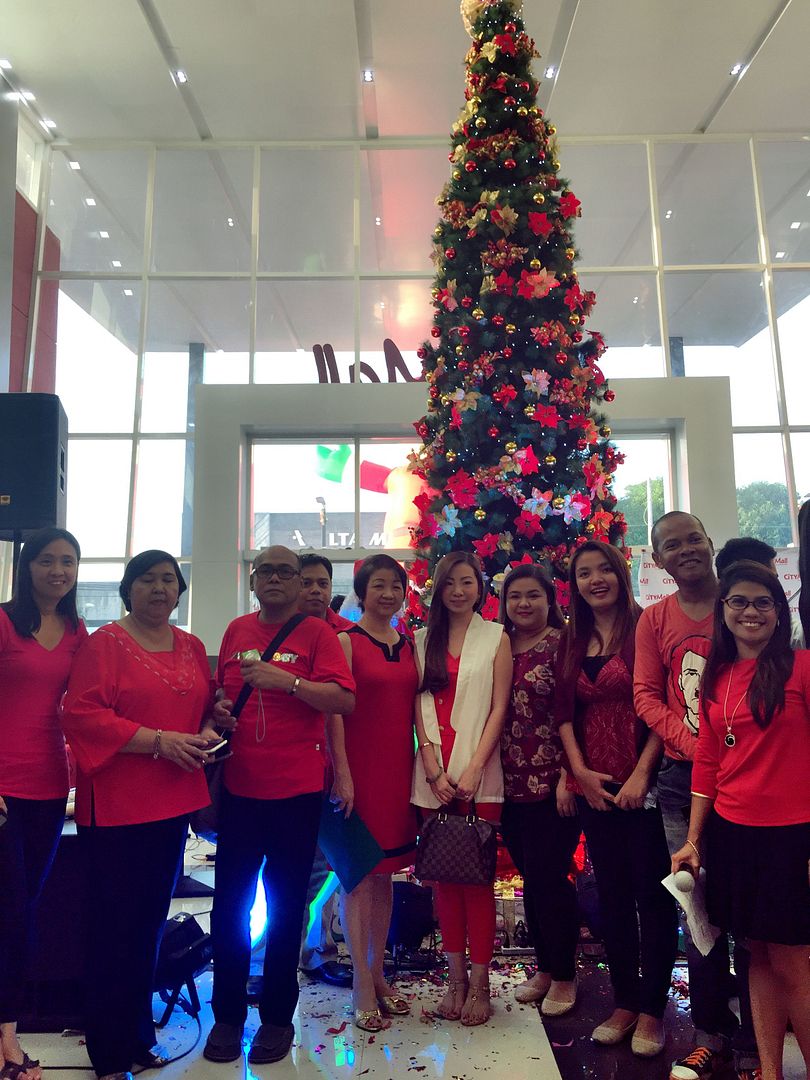 Here's a photo of me alongside other special guests to the event...
Some other cool things happening at City Mall is their active participation in an activity called Hoverboard Nation, a perfect past time for the entire family located at the mall's back entrance. The shoppers get 15 inutes free usage of City Mall owned hoverboards for a minimum receipt of P300 from ANY City Mall store! Check out the photos below.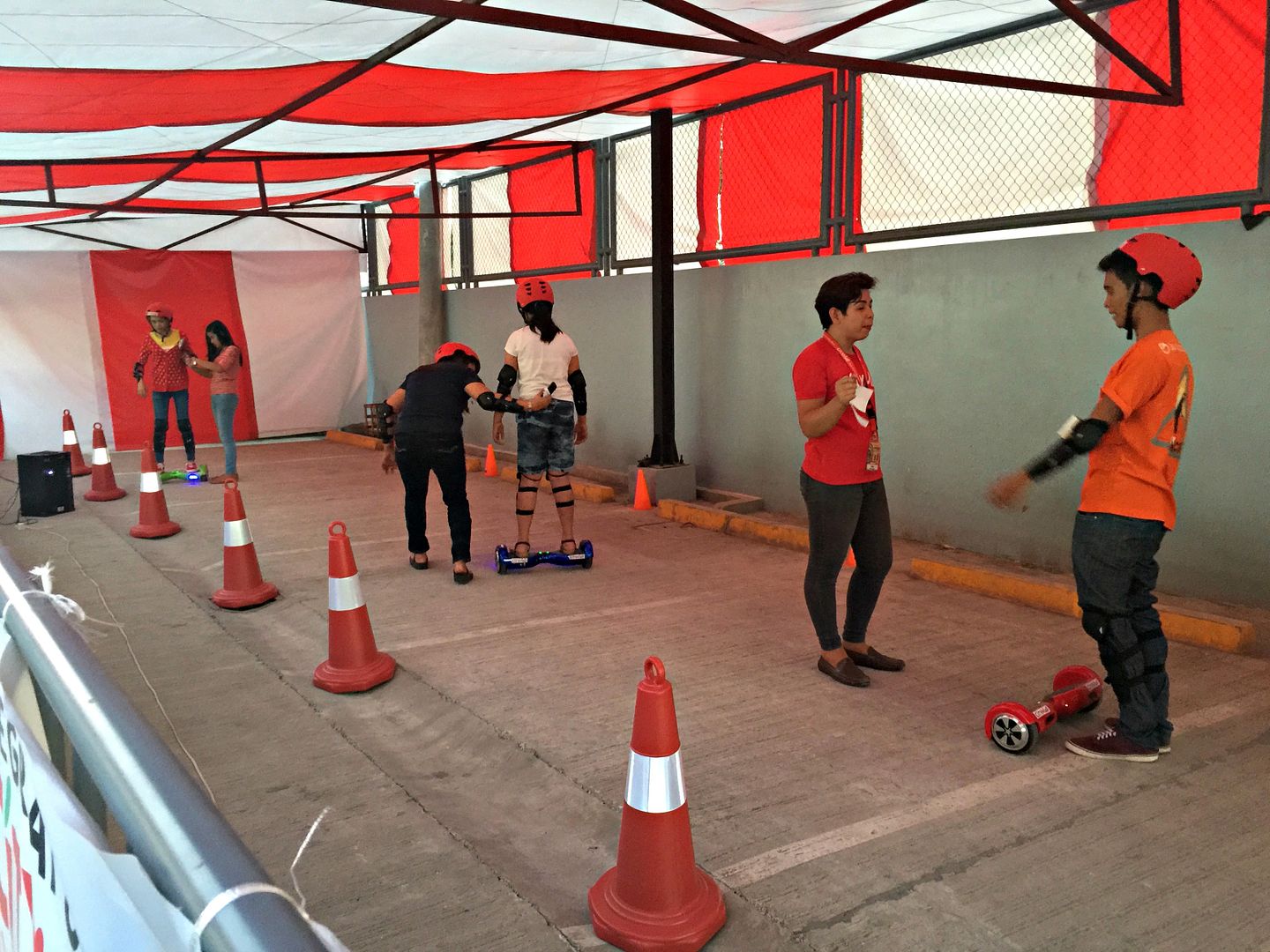 There was food ready for the guests after the event but I only nibbled a few bites off the food because I was reserving my tummy for something else I've been wanting to try out... RICE PA MORE is a newly opened food kiosk located alongside other food kiosks at City Mall's hypermarket... It's owned by "Kuya" Al & Sam, the awesome people who made all my debut dreams come true (a couple of years ago!)... To those from Zamboanga City, go check them out. I tried their best seller, SHAWARMA RICE which combines two of my favorites, RICE & SHAWARMA!!! I was in heaven and at P55/order, so was my wallet.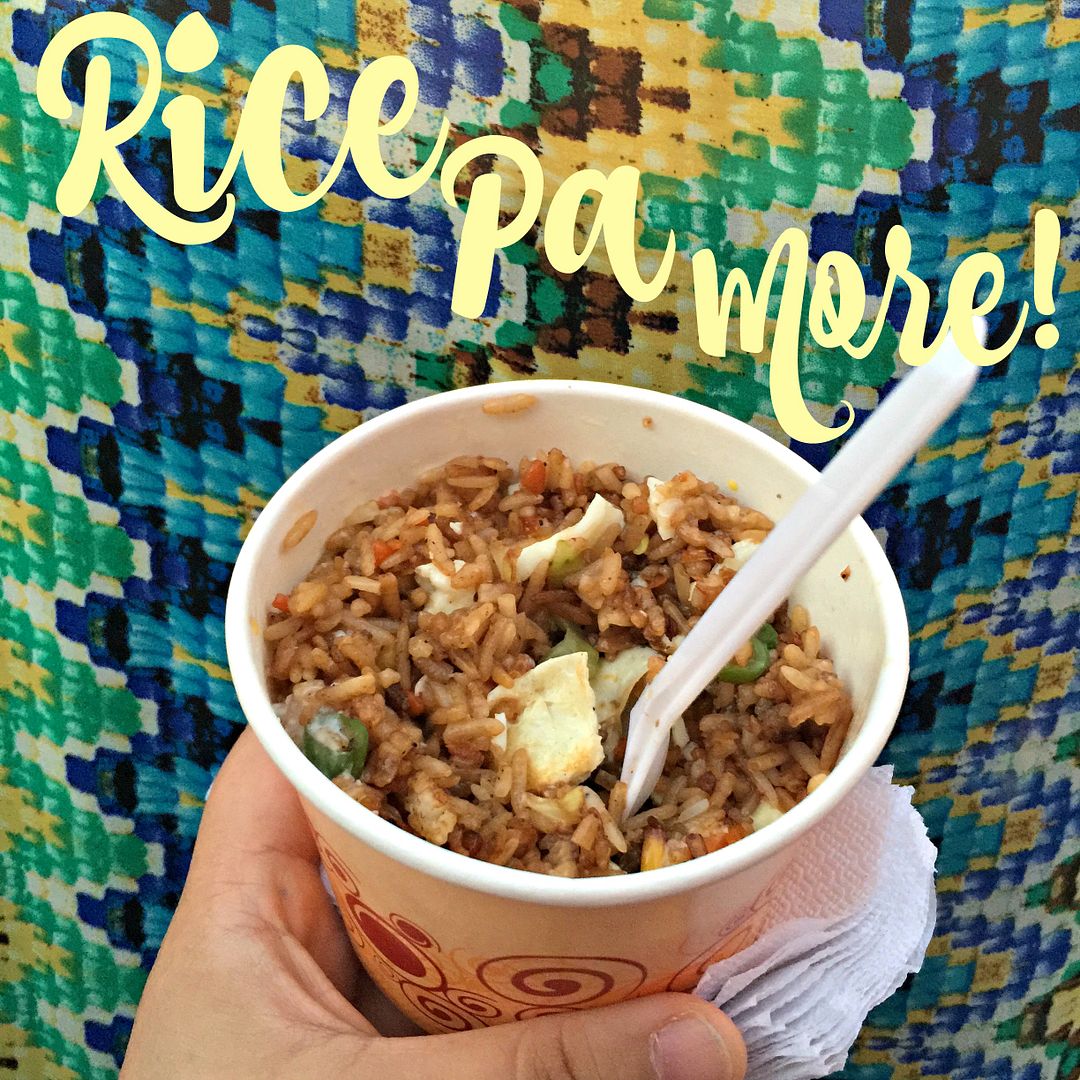 I also got this bottle of wine as part of my press package. I'm not much of a wine drinker, but my parents will definitely enjoy this treat.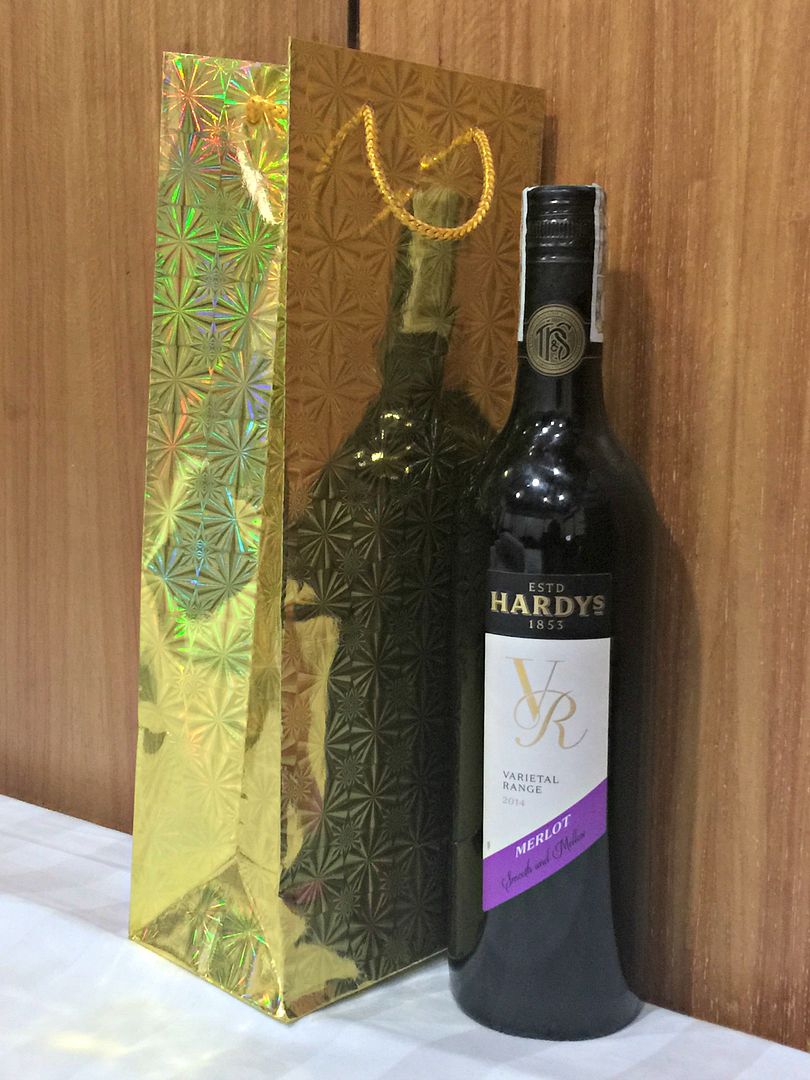 So there goes my December 1st. I definitely had a blast.
How did your December 1st go? Tell me all about it in the comments below!