I can really feel the spirit of Christmas...
It's colder in the mornings and my lolo's blasting good ole Christmas songs all day...
The malls as well as the neighbors are starting to decorate their houses with glittery garlands and grand Christmas trees...
I can just feel it in my bones that Christmas is soooo close...
So I'm sure now is the perfect time to hold a pre-holiday giveaway!
I've collaborated with Genzel, Jemm, Milna, Patty & Cee to bring you lovely readers several treats!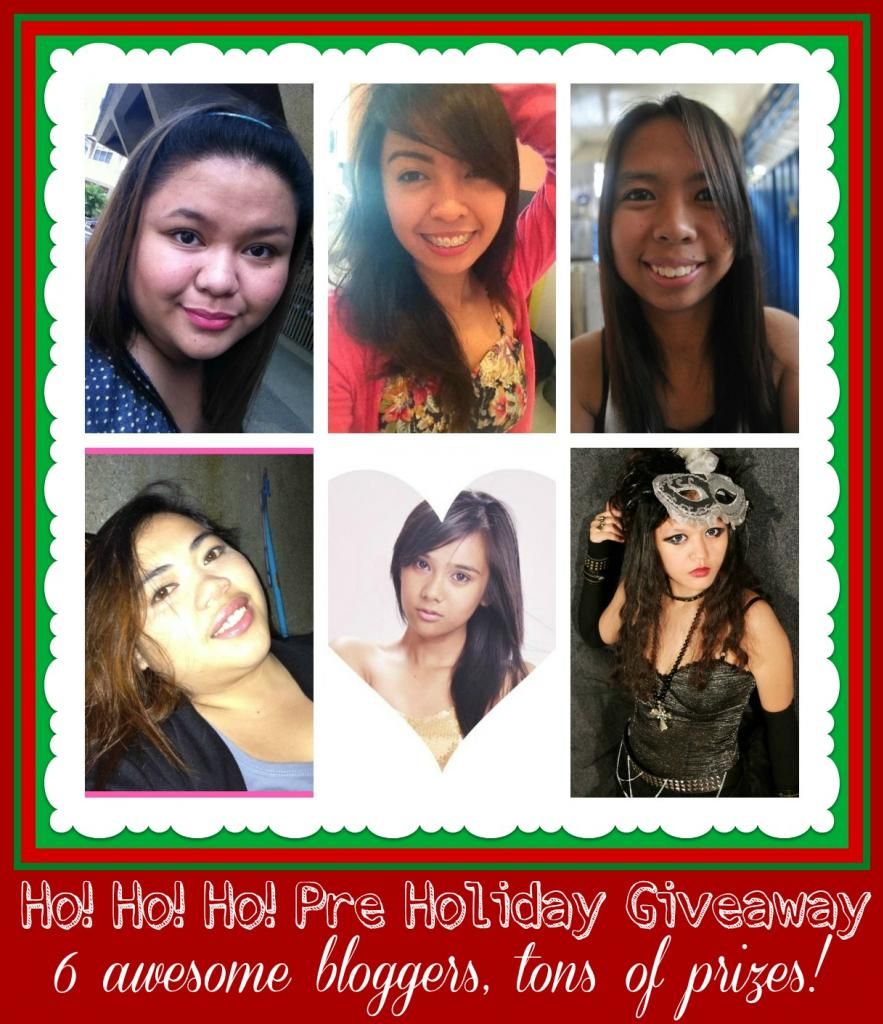 Check out the awesome prize sets below!~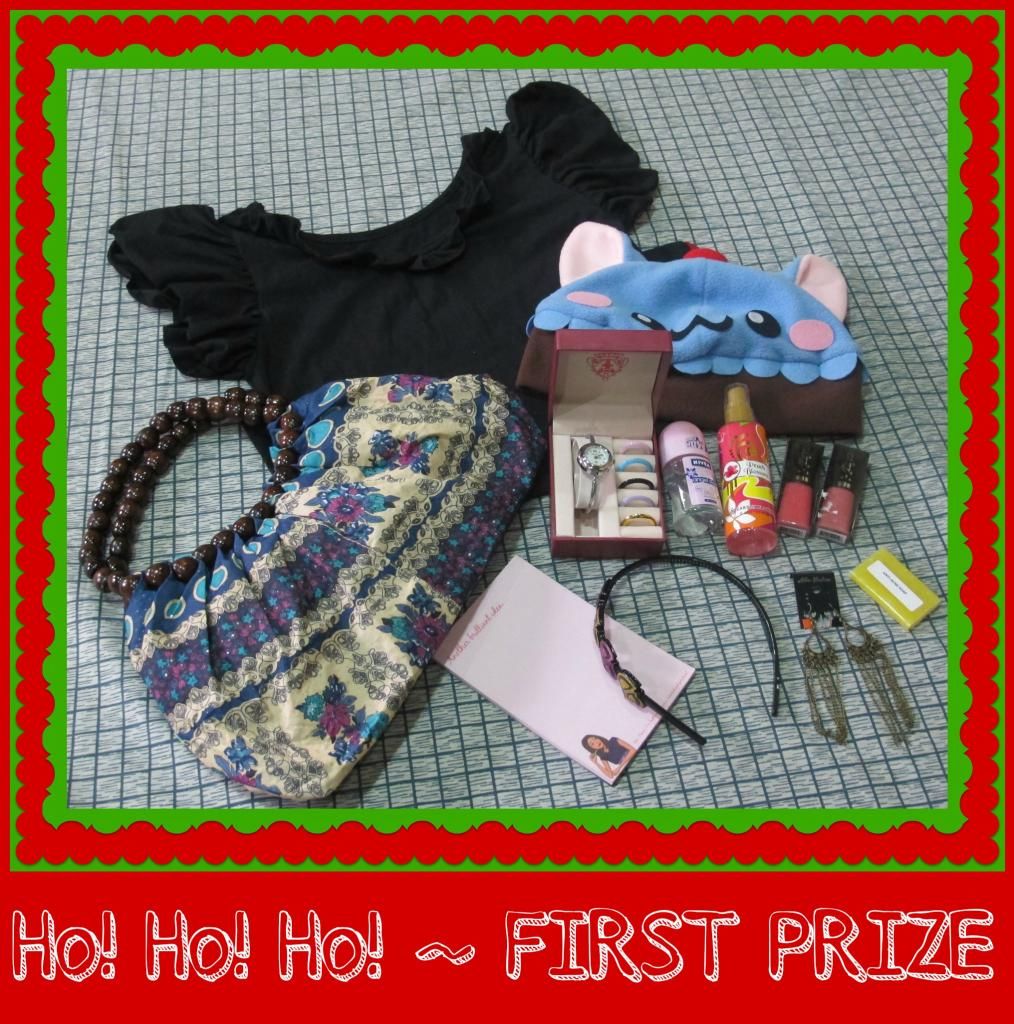 1 black top, 1 patterned handbag, 1 kawaii hat, 1 "gucci" inspired watch, 1 nivea deodorant, 1 perfume, 2 lip glosses, 1 pink notepad, 1 headband, 1 pair dangling earrings, 1 anti-acne soap sample
1 kawaii hat, 1 silver mirror compact, 1 pink notepad, 4 bracelets, 2 rings, 1 lip gloss
1 kawaii hat, 2 bracelets, 1 pair couple watch, 1 bag hanger, 1 lip gloss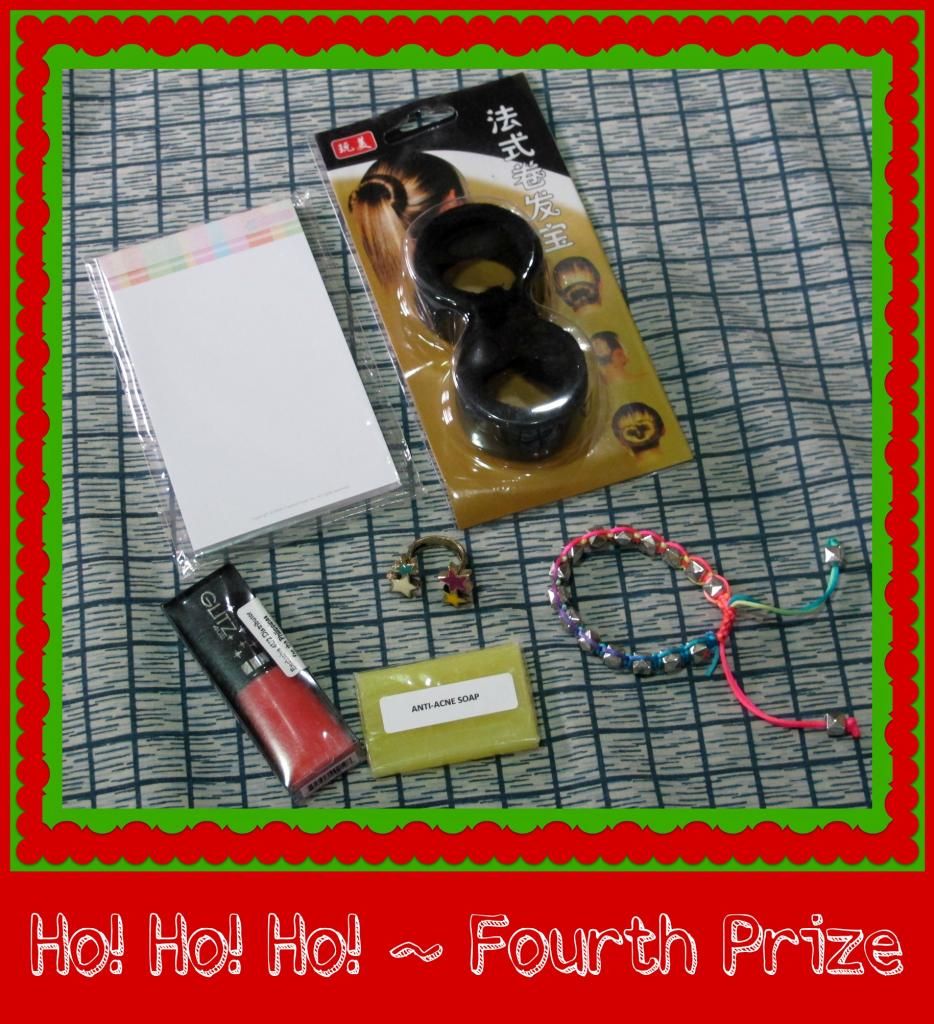 1 white notepad, 1 hair bun maker, 1 lip gloss, 1 ring, 1 bracelet, 1 anti-acne soap sample
To join in this giveaway, just accomplish the tasks on the rafflecopter app:
a Rafflecopter giveaway
A few reminders...
This giveaway will run for three weeks only, so it ends on Dec 03, 2012. The winners will be announced shortly after. This giveaway is open to PHILIPPINE based readers only.
Thank you so much for all the support and to everybody, good luck!