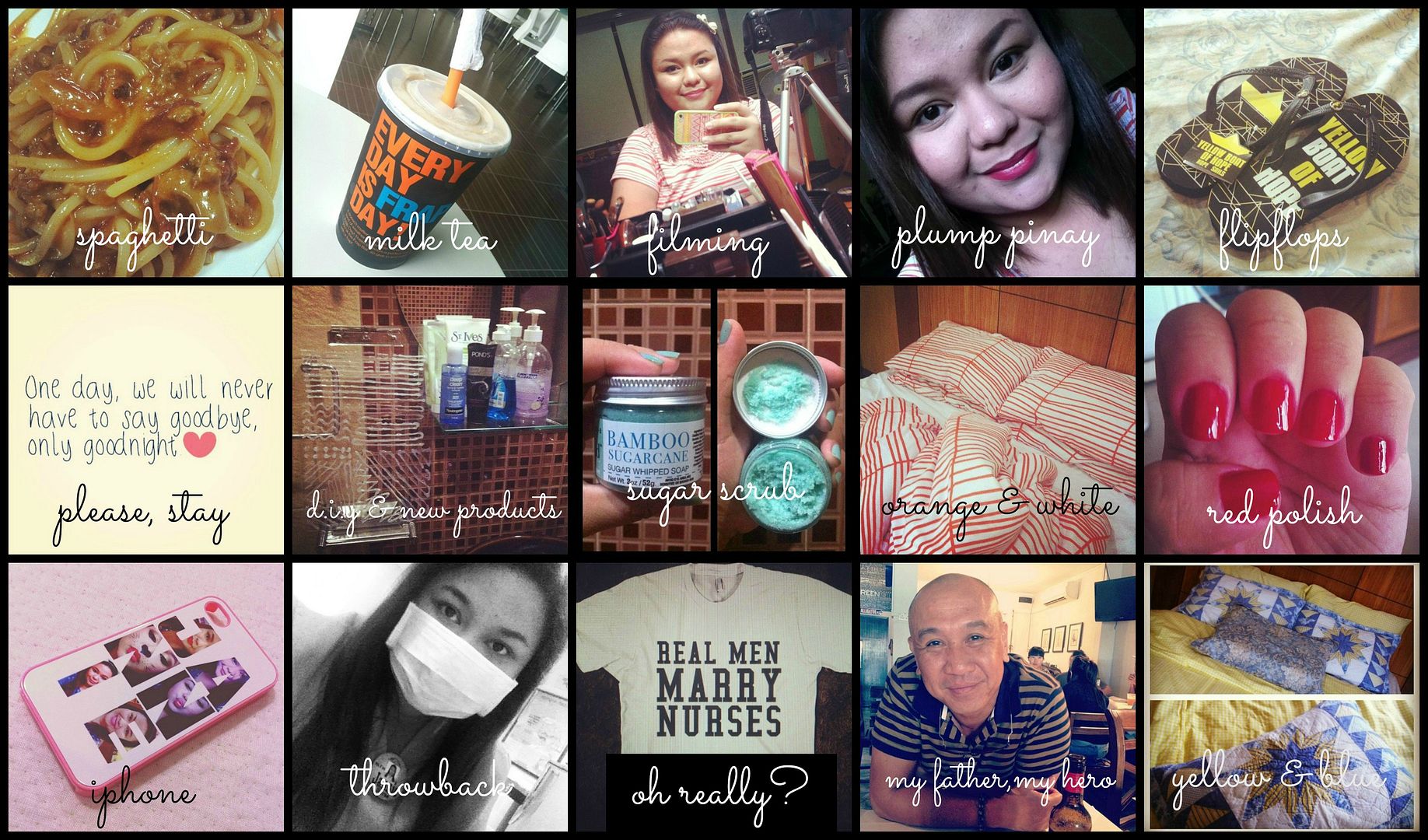 Spaghetti - My favorite kind of pasta. I love spaghetti even more than I love lasagna.
Milk Tea - I'm a milk tea addict and I'm currently obsessing over The Frab Bar's original one.
Filming - I'm back to making YouTube videos after being gone for so long.
Plump Pinay - Forever the plus sized beauty blogger. :)
Flipflops - In support of The Yellow Boat of Hope Foundation.
Please Stay - * insert sad panda face here *
DIY & New Products - I made my own clipboard brush cleaner and I'm currently testing out new products.
Sugar Scrub - Naiad is a new brand that I'm currently in love with especially their Bamboo Sugarcane Sugar Whipped Scrub!
Orange & White - bed sheets, pillow cases & my trusty comforter.
Red Polish - Enjoying "fierce" nails and nail polish while I can.
iPhone - Current iPhone case is from Anne's Outlet (instagram)
Throwback - Long hair, face mask & pin button. I miss the OR. I really do.
Oh Really? - Need this shirt in my life.
My Father, My Hero - El Kapitan, the only permanent man in my life.
Yellow & Blue - Beddings for this week. Pretty, right?