The other day I posted about what makeup brushes I usually take on my trips. Today I'll be sharing what makeup products I usually take on trips. Yes, I always bring makeup with me even on trip because you always have to put your best face forward! *winks*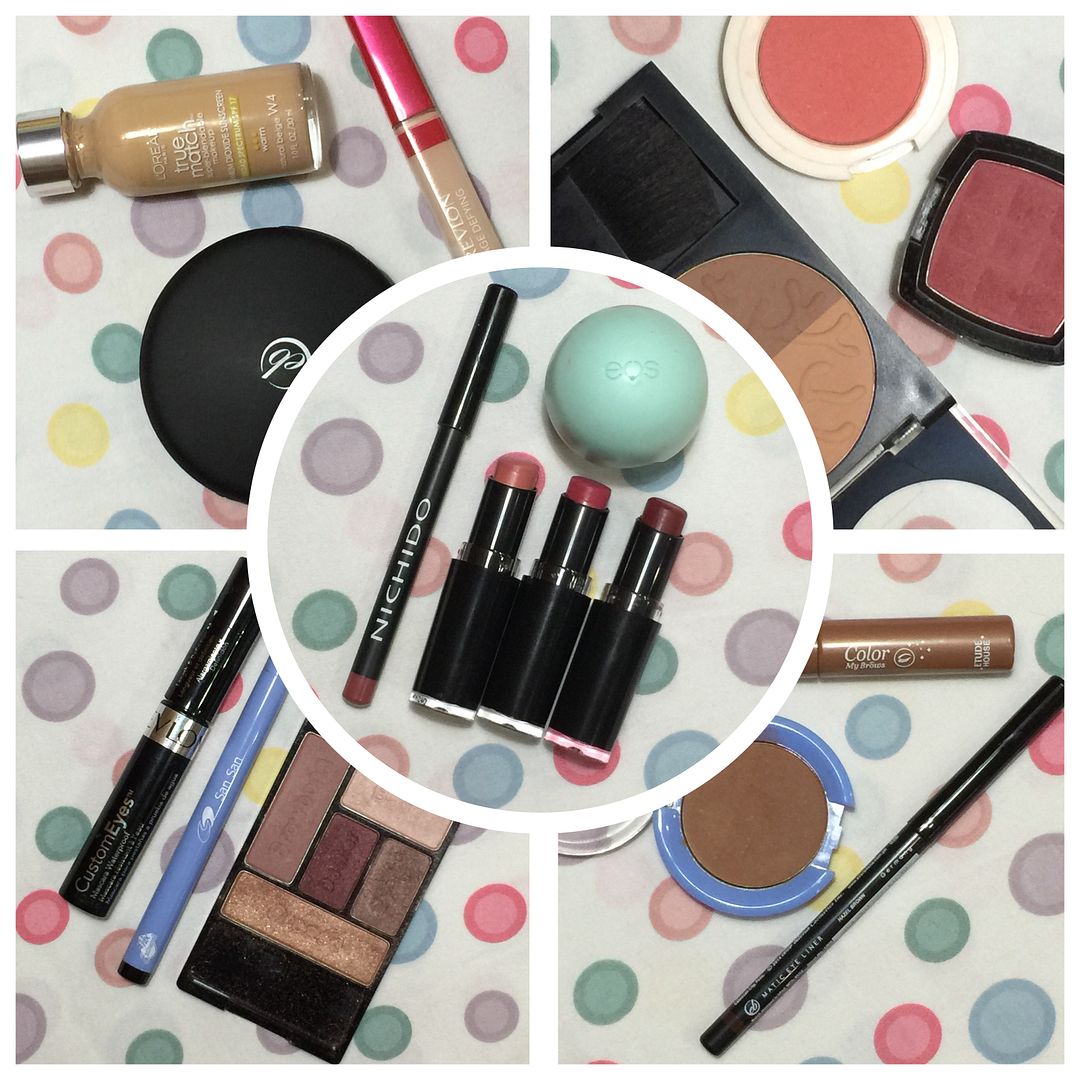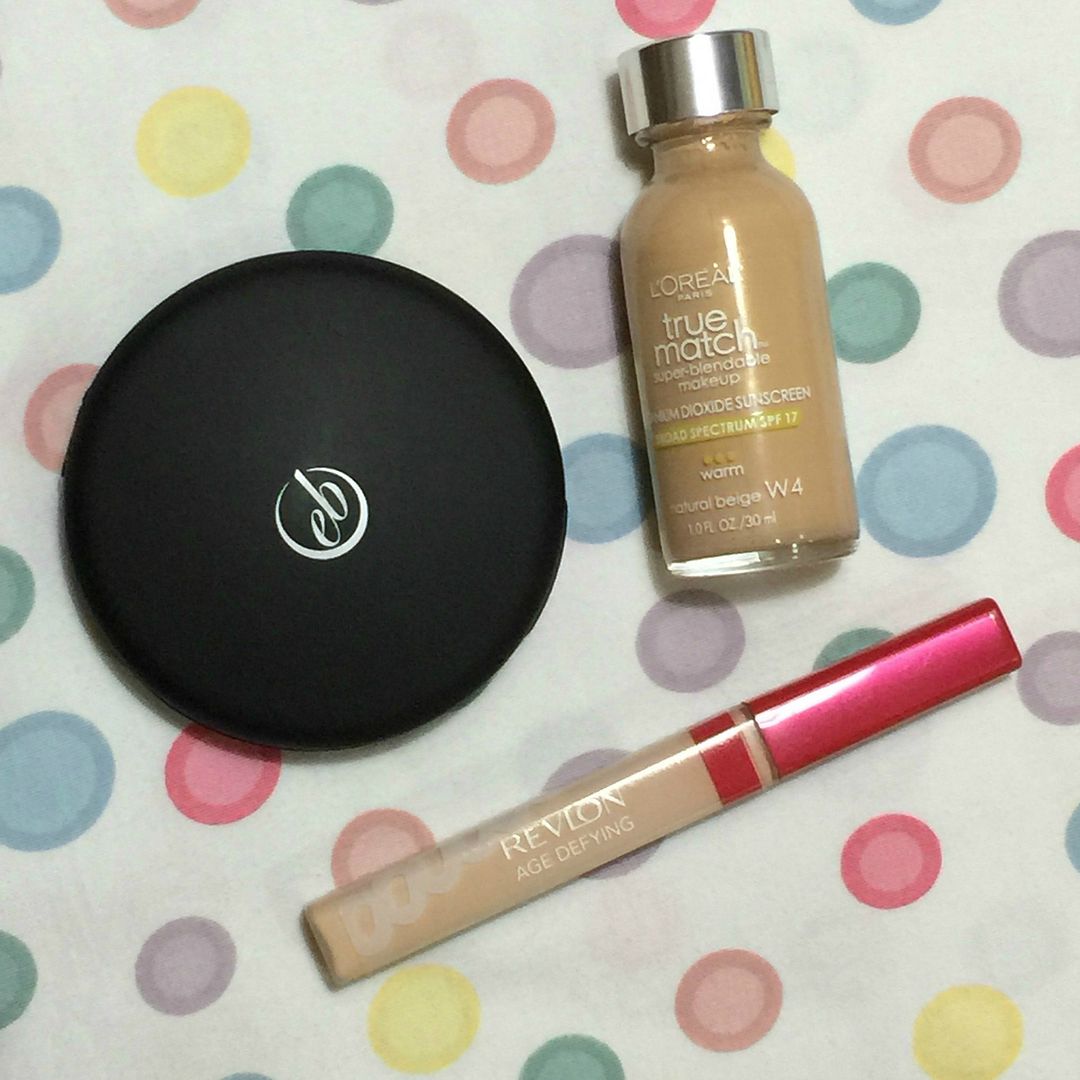 Ever Bilena powder foundation in Light Natural
* This will serve as my setting & retouching powder. It comes in a sleek black case and has a sponge like applicator too.
L'oread True Match liquid foundation in Natural Beige W3
* This liquid foundation is very lightweight and natural looking on my skin. I need to take a liquid foundation with me for those night out "laags" I'll be having with my sister.
Revlon age defying concealer in Light Medium
* For days when I've lacked a bit of sleep, this concealer is my best friend. It's creamy and very blendable. It doesn't crease and has a lovely finish.
Ever Bilena matic liner in Hazel Brown
* Currently testing this product out. I love that I don't have to sharpen this as it's an automatic liner. Good for both the brows and eyes!
San San single eyeshadow in Warm Copper Fire
* I use this shadow to "lock in" the creamy pencil liner that use to fill in my brows. It's also a very nice crease/transition shade...
Etude House color my brows eyebrow gel in Rich Brown
* This brow gel goes really well with my current hair color and has great lasting power. Definitely something I'm looking for in a product as I don't really like having to touch up my brows when I'm out and about.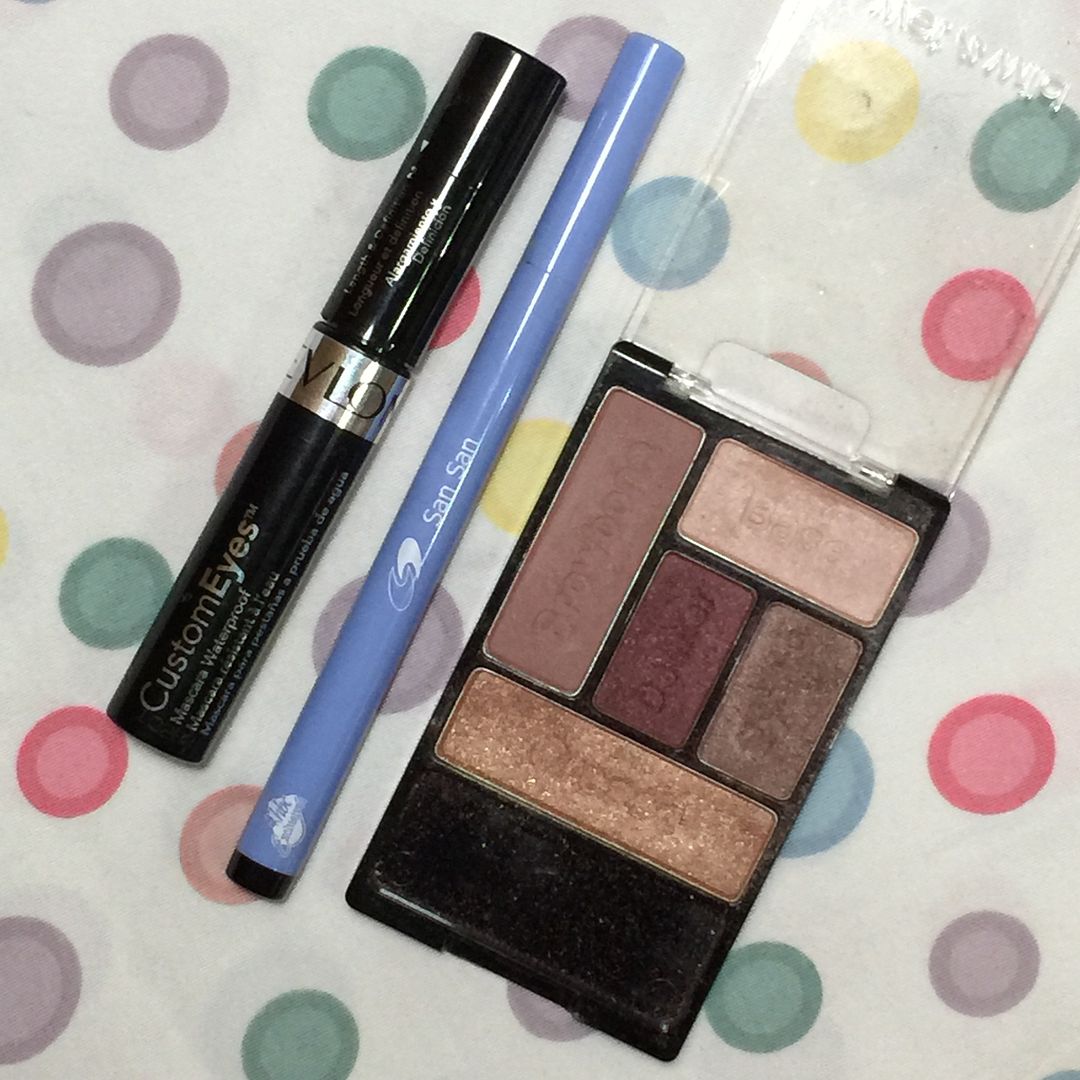 Revlon customeyes waterproof mascara in Black
* This is my current favorite mascara. It has 2 "functions", lengthening and volumizing. Plus it's waterproof, so I need not worry when I'm rushing around.
SanSan felt tip eyeliner in Black
* I have a review on this baby. I've been through a lot of them because they are really wonderful! I find it easier to use eyeliner in pen form rather than fussing around with gel liner.
Wet N Wild color icon palette in Smoke & Melrose
* I also have a review on this palette. I love that it has everything to create both day and night looks without being so bulky!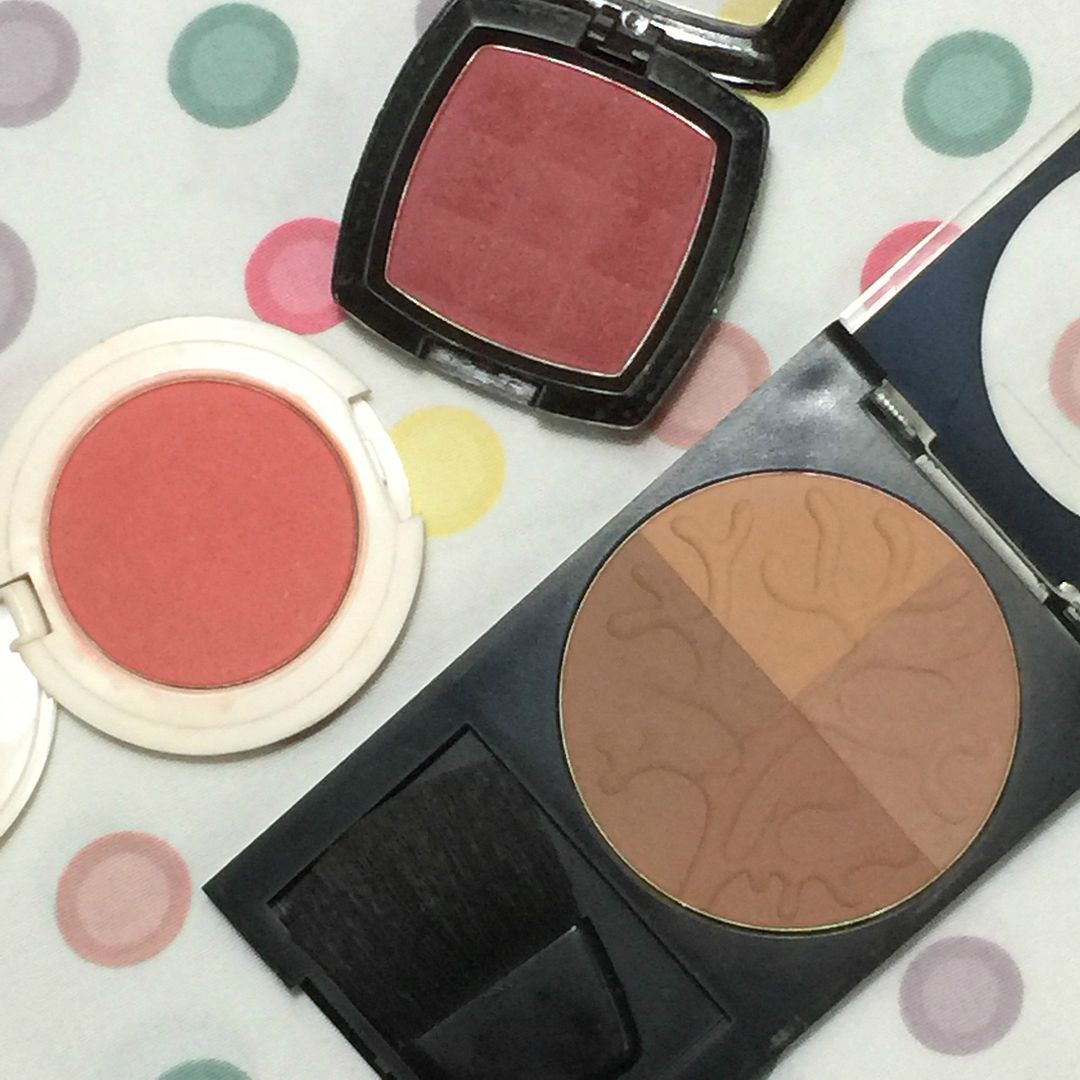 NYX powder blush in Dessert Rose
* This is a highly pigmented blush that has a matte finish. It's a vibrant burgundy-pink that adds a beautiful flush when I wear it. This is more night appropriate but when applied with a light hand, you can definitely wear this during day time.
Careline powder blush in Fresh Tomato
* I purchased this shade because of this review. It's now one of my favorite blush shades for day time use. It's long lasting, comes in a very slim casing, very pigmented and affordable!
Revlon photo ready bronzer in Bronzed & Chic
* 4 shades in 1? Definitely taking this along with me! It's matte so it works beautifully as contour powder.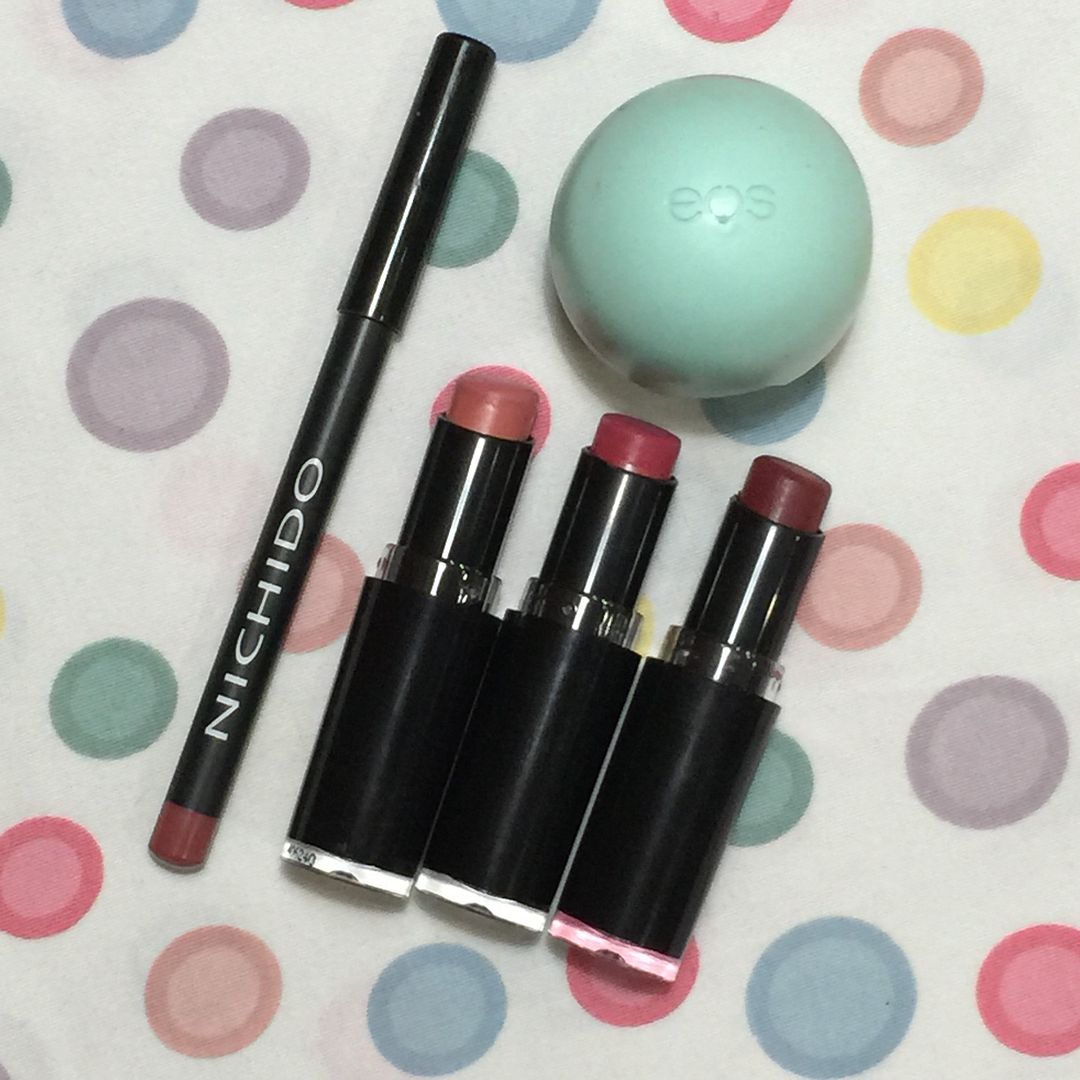 Nichido lip liner in Rosette
* This is a great lip liner that goes with almost any lipstick that I layer over it. I specifically chose to take this along with me on the trip because I can wear it on it's own as well. The only down side is that I have to sharpen this once in awhile because it isn't automatic.
Wet N Wild megalast lipsticks in Just Peachy, Smokin' Hot Pink & Cinnamon Spice
* Yes, I really need 3 different lipsticks for my trip! Lol. Just peachy is my current everyday lip shade. It's perfect for everyday wear. I brought smokin' hot pink along for when I want a bolder and brighter daytime lipstick. Cinnamon spice is for my night outs
EOS lip balm in Sweet Mint
* I really love this lip balm because it performs well and smells really nice. Plus, cute packaging!!!
That's it for my travel makeup... Quick question... If you could only bring 3 (the horror!) makeup products on a trip, what would it be?
Personally I'd take the following :
Fanny Serrano 2 way cake foundation ( because you can use it both dry & wet!)
ELF eyebrow kit (because it has EVERYTHING you need to create beautiful brows!)
Lip & Cheek tint (because I can use it as a blush & lip color!)