Surprise, surprise! Here's another lipstick related post because you all know how much of a lipstick fan I am. These lovely tubes were generously sent to me by Miss Suzanne Africa of Suzanne's Emporium. I received these babies during a really dark time in my life (chos!) and they really did serve as a bright spot during that time.
It's my first time using anything from the KleanColor brand.
These particular lipsticks are from the Madly Matte line.
"
The Madly Matte Lipstick is a perfect collection of bold, vivid lip colors with a marvelously matte finish. Lipsticks provide long-wearing comfort without drying lips or feathering. KleanColor presents a grand collection featuring a wide assortment of colors, ranging from muted neutrals to vivacious plums and everything else in between to help you achieve the most dramatic and versatile looks. Color stays true and pout is left incredibly sublime and enviable." - Taken from the website.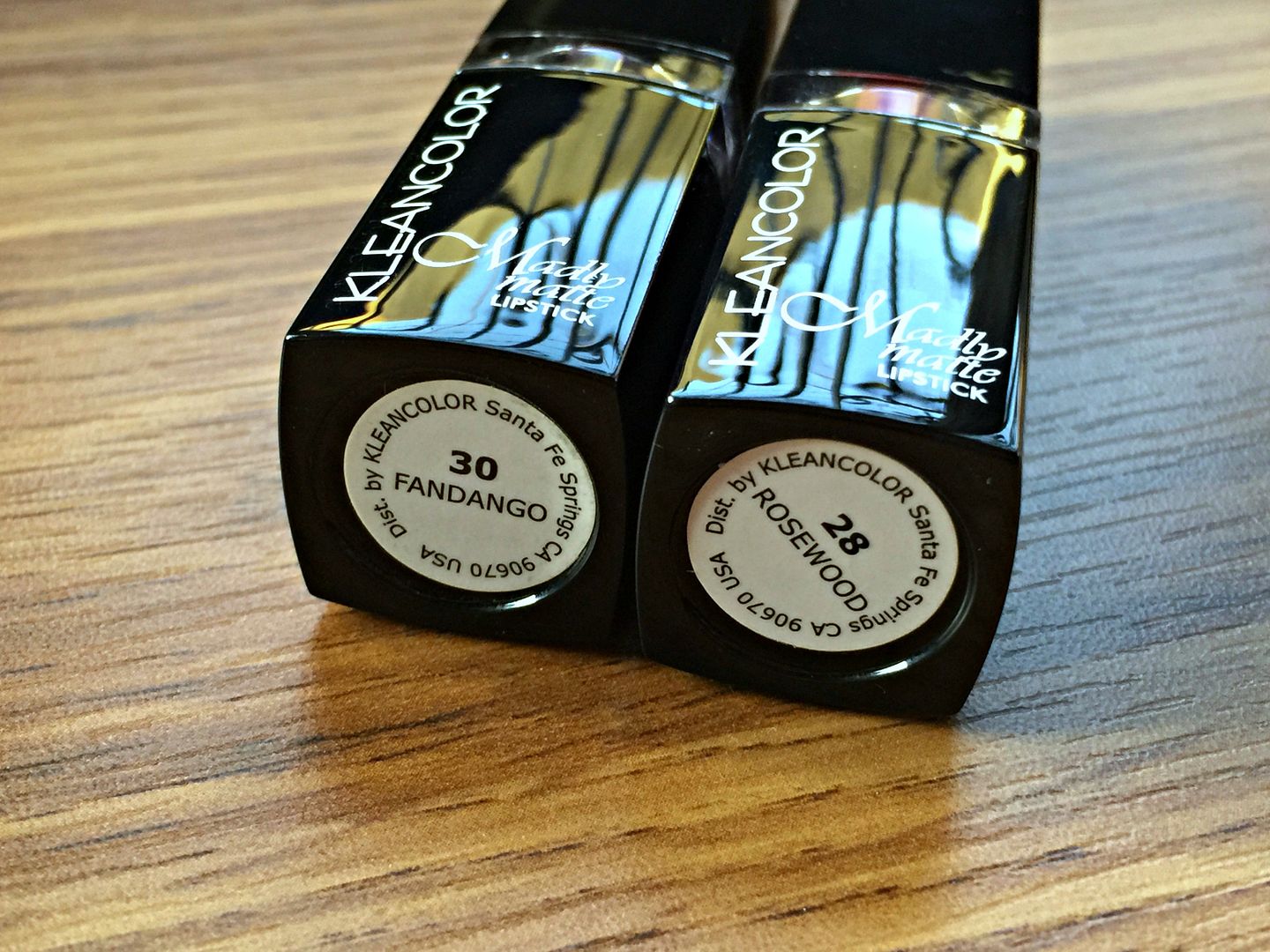 I was sent two shades = Fandango & Rosewood.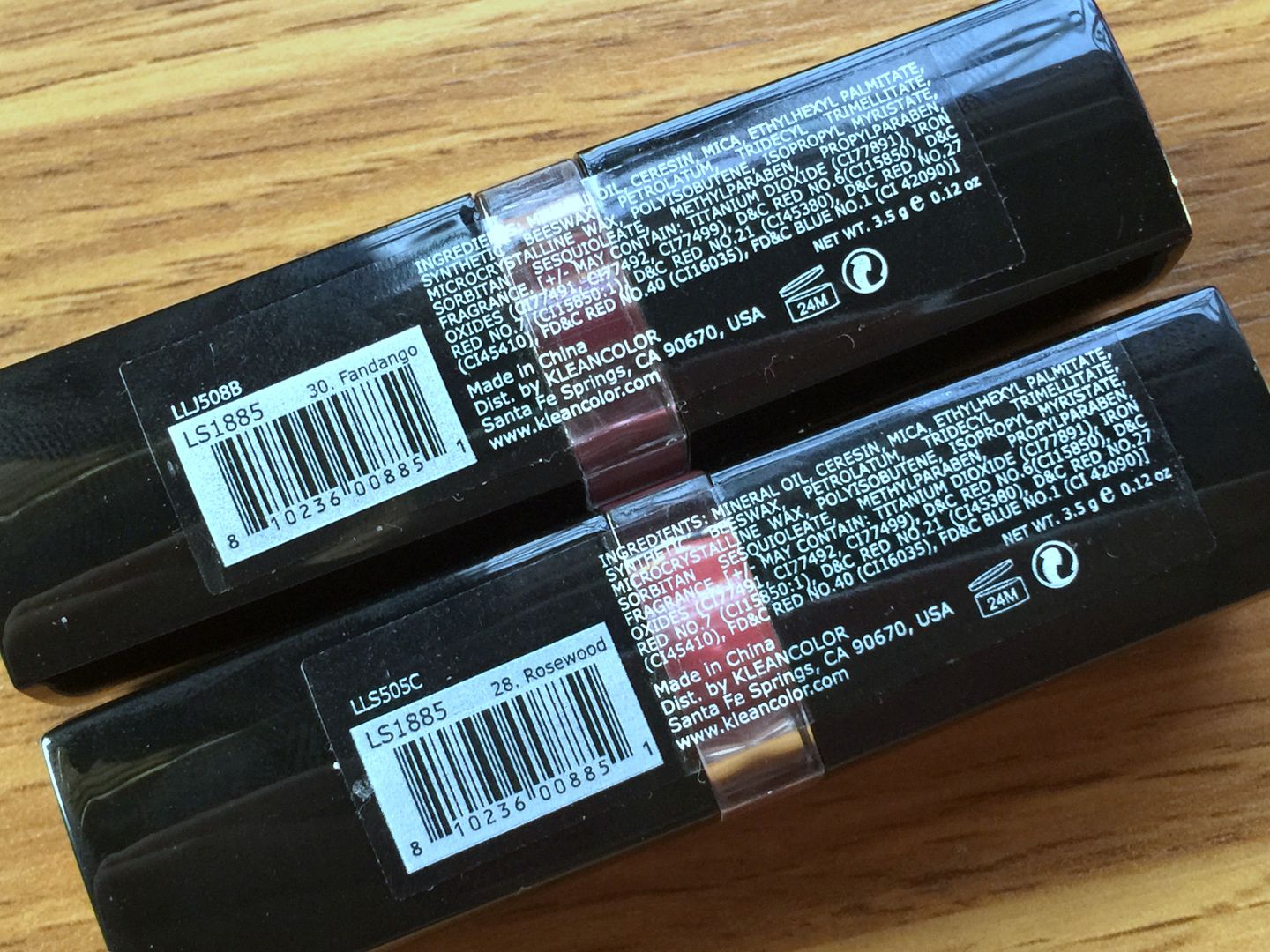 Rosewood is a medium brick red shade with slight brown undertones.
Fandango is a bright cool purple shade.
What do you think about the shades I got? Tell me in the comment box below.