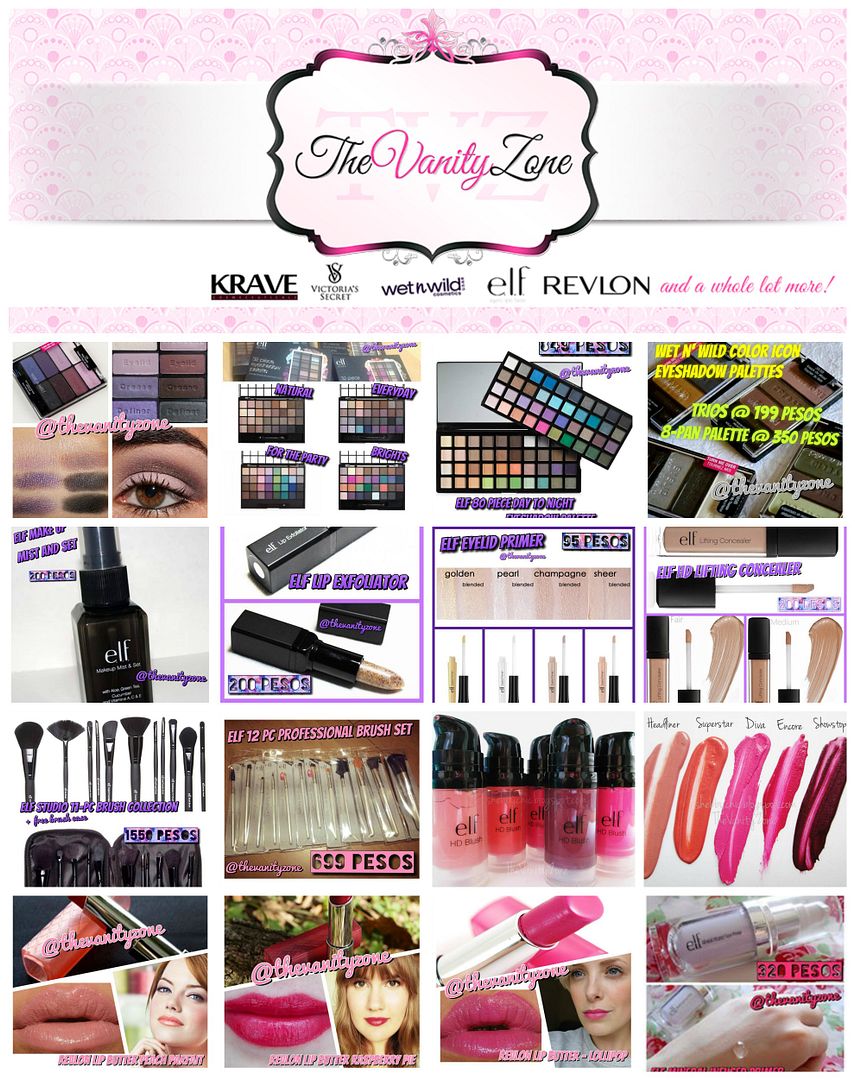 The Vanity Zone
Facebook Page
Instagram : @thevanityzone
"
The Vanity Zone envisions to be a one-stop-shop for your online fashion and beauty needs. We offer 100% authentic make-up items, perfumes, etc. imported from the United States. We sell these items at a much lower price than what is offered in malls here in the Philippines. Moreover, we also offer hip and trendy accessories such as connector rings, necklaces, bangles, etc.
The Vanity Zone is also a certified distributor of Krave Minerale Cosmeceuticals, the 1st in the Philippines to bring you imported mineral make up & organic skin care products with certified USDA ORGANIC ingredients sourced out around the globe."
Needless to say, The Vanity Zone is one of my favorite online shops. I've mentioned them more than once on my blog like in a haul, haul #2, a review on the ELF HD blushes, my 22nd birthday haul, a review on MAC's Please Me & Ruby Woo. I keep on coming back to The Vanity Zone because of their excellent customer service and authentic products. Definitely check them out for all your online fashion & beauty needs!